Hatch 'n' Heroes – the Easter Egg alternative
When you have four children in the house you can stack up quite a mountain of chocolate over Easter and then if you add to that all the sweets they get given throughout the year at Birthdays, birthday parties, events, Halloween then it's a whole load of sugar which I would rather not actually contemplate. Up until the past year we have done pretty good at narrowing down the amount of sweets and chocolate the Beans eat but in the past year it seems to be all they ever think about (not that it means we give in and let them have it).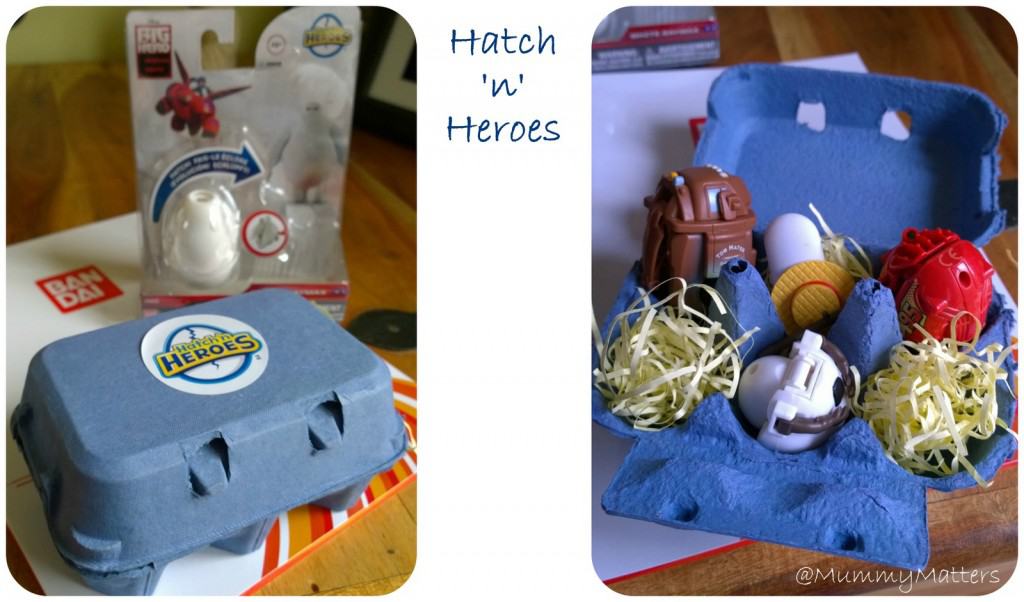 It seems that quite a lot of parents try to find alternative Easter Egg ideas and now Bandai have come up with a really cool range of . . . erm, Eggs? in the form of their new Hatch'n'Heroes. We received a box of Hatch'n'Heroes recently for the Beans to have a play with and they were very well received. Rather like a Transformer the Hatch'n'Heroes start off their lives in the shape of an egg and with a few swift movements they convert into children's movie favourites such as Baymax (Big Hero6), Woody or Buzz Lightyear (Toy Story), Olaf (Frozen), Nemo and Dory (Finding Nemo) and our personal favourites Mater and Lightning McQueen (Cars) which are coming soon.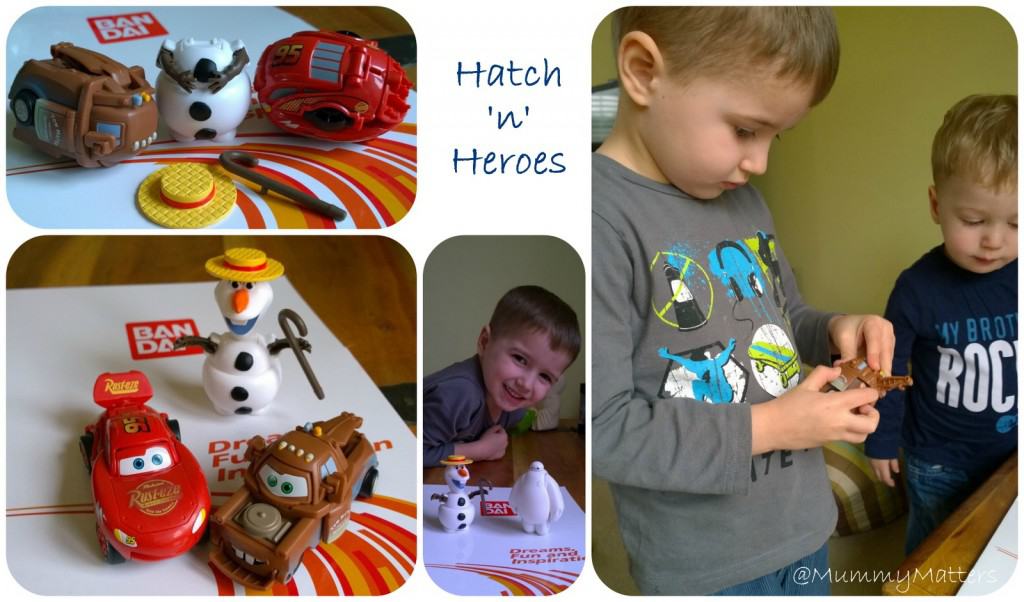 Once we took them out of the packaging I resisted the urge to get stuck in and convert them myself. I handed over control to Beanie Boy who set to work on transforming the eggs relatively quickly and easily into Heroes. What we really love about them is their compact size when in egg form because it means they are perfect to pop in their pockets or into a bag when travelling and then within seconds they can become a fun toy to play with. I can definitely see they will be travelling companions on our frequent trips to London on the train. They are also a perfect pocket money toy at just £5.99 each.
Look out for them hatching at a ToysRUs, Tesco, Smyths Toy Superstores or ToyMaster near you.
During April there's a 'cracking' time to be had on microsite www.PopFun.co.uk – be sure to enter the egg-hunt competition during the school holidays!
Follow the trend on Facebook.
DISCLAIMER: We were sent four Hatch 'n' Heroes for the purpose of this post. All words, images and opinions are my own and may not be copied without my permission.