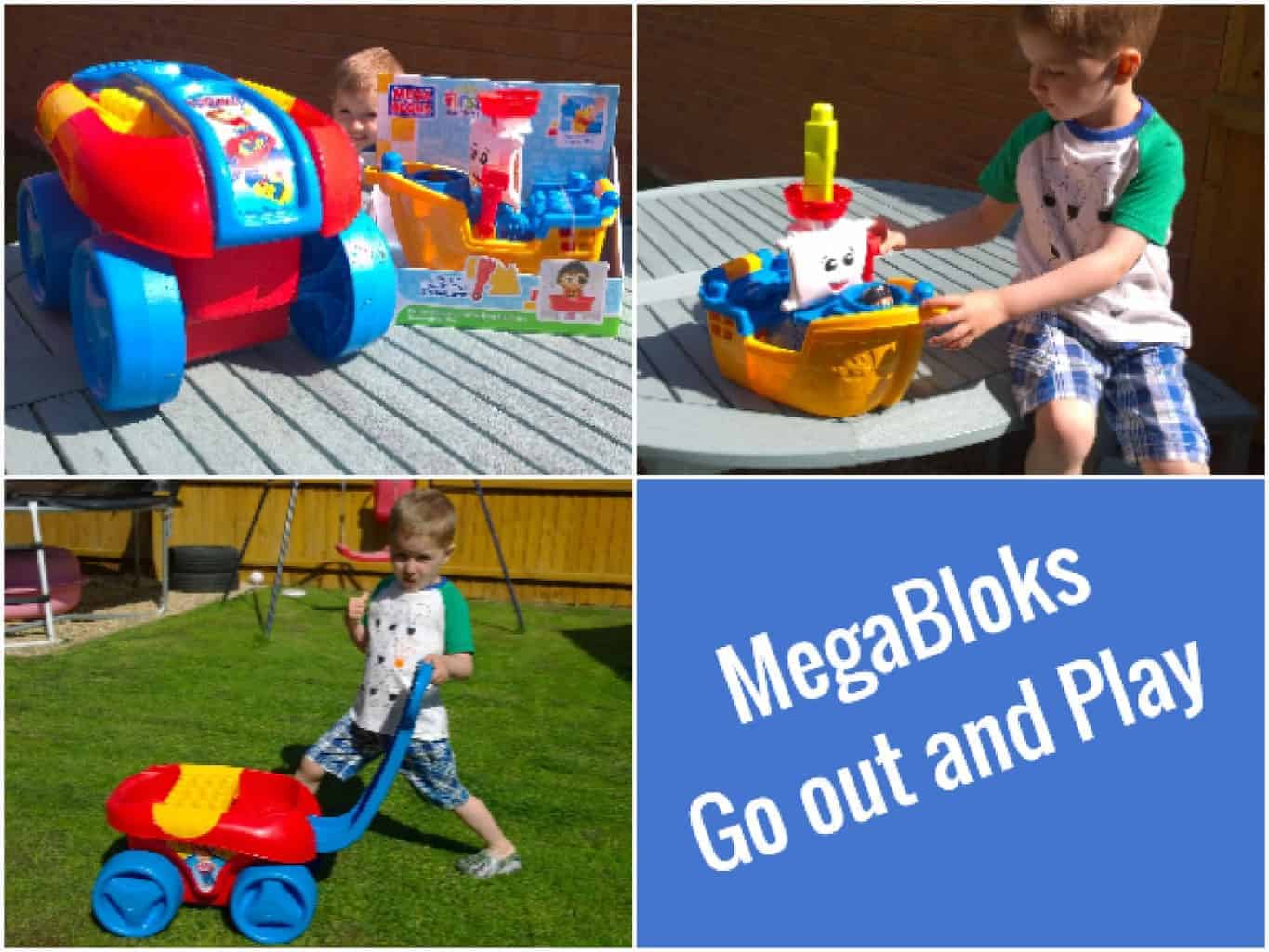 Go out and play with Mega Bloks this summer!
Nothing really beats getting outside in the fresh air during the summer months (well on the days that we get sunshine and it's warm enough to play in just your t-shirt and shorts). Suddenly you feel that little bit more relaxed, a bit more free and a little bit more adventurous. I love after school time in the summer because the children are ready to get outside and play which means that my house stays tidier for a little bit longer.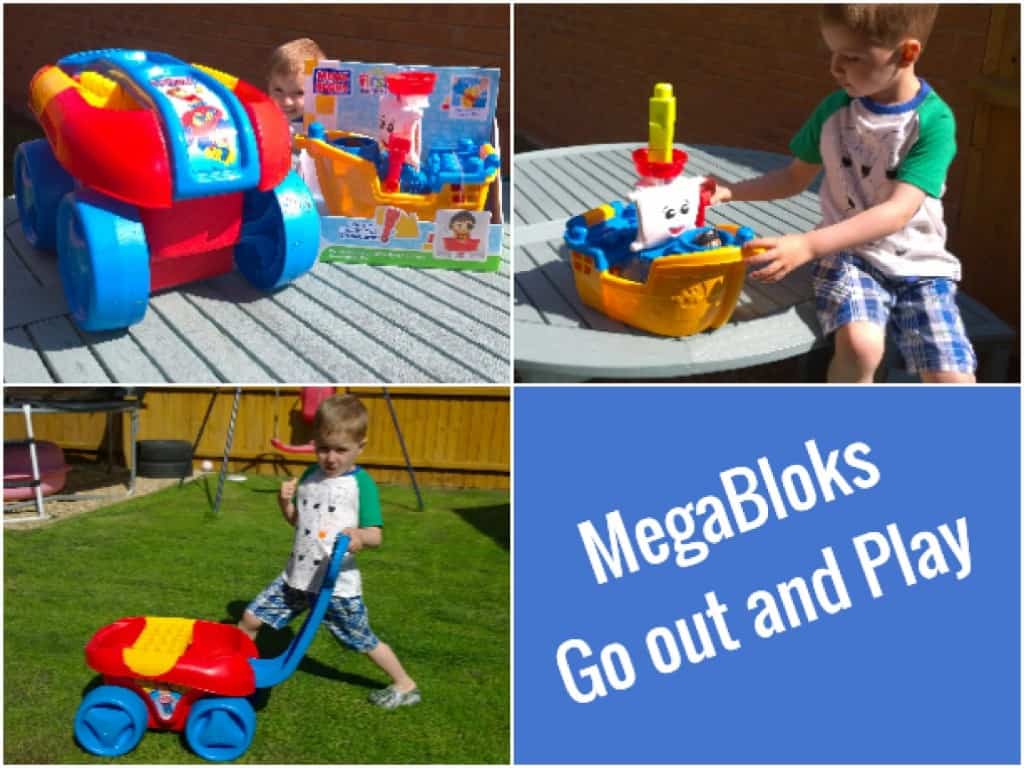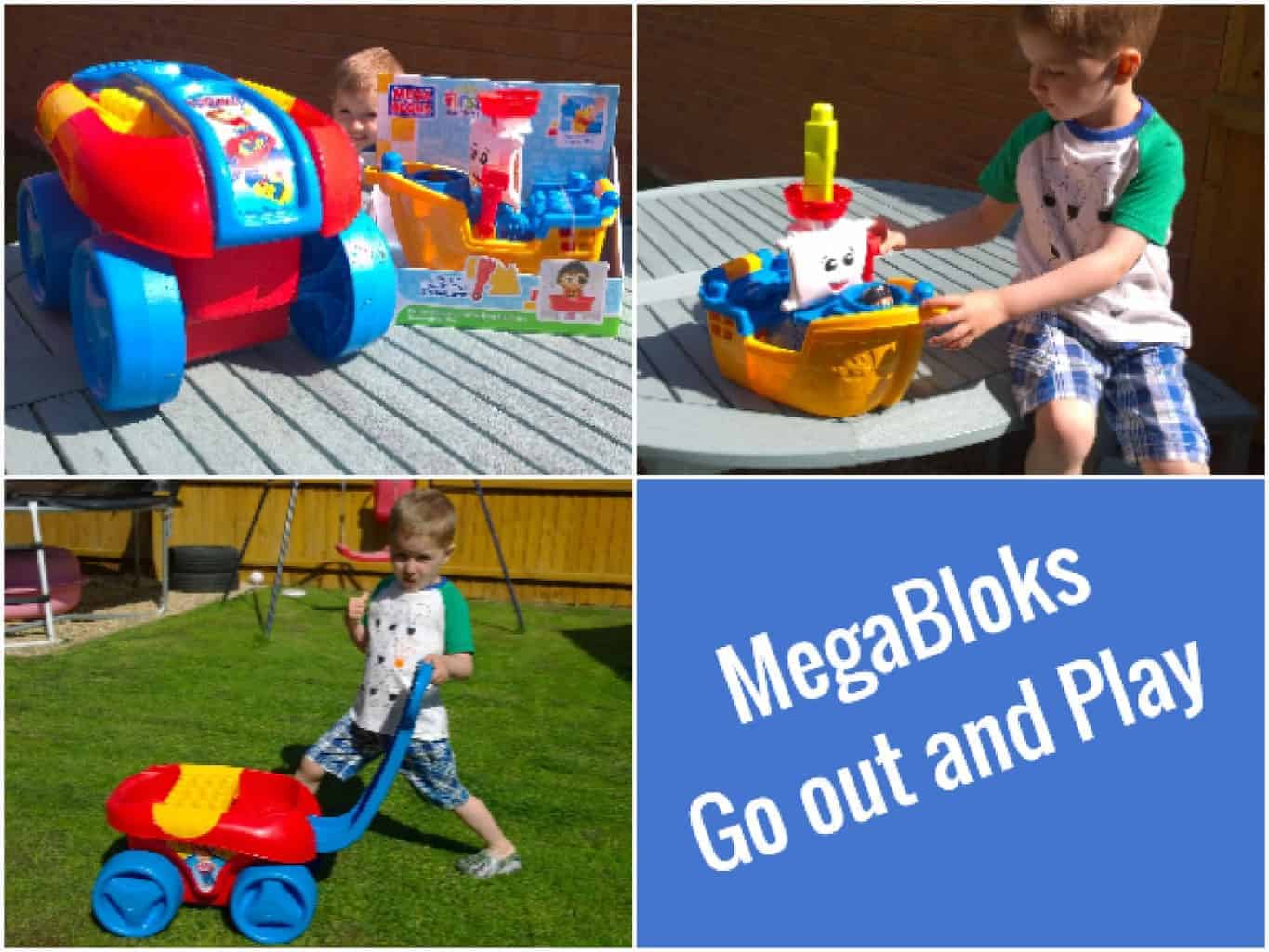 Mega Bloks wanted to see if Beanie Boy and Jelly Bean would enjoy getting outside to play with a few items from their lovely range of construction toys. Mega Bloks are perfect for little fingers and robust enough to withstand even the most heavy handed of toddlers. As soon as I opened the box I knew that the Mega Bloks products we had been sent would be an instant hit. The Pirate Ship is big and bright with levers that can be pulled to make the Pirate pop up and down at the front of the ship, there is a lift up hatch at the back where you can store all that 'treasure' and of course not forgetting the birds nest to keep an eye out for other ships or perhaps the sacred Treasure Island!
Both boys LOVE the Mega Bloks trolley which is perfect for wheeling around the garden. It has a building platform which sits across the top so that you can build on the move. Jelly Bean likes to take it off and pop it on the floor to build whilst Beanie Boy steals the trolley to fill up with all the toys from around the garden (I like it because it means that someone else tidies all the toys away so I don't have to!).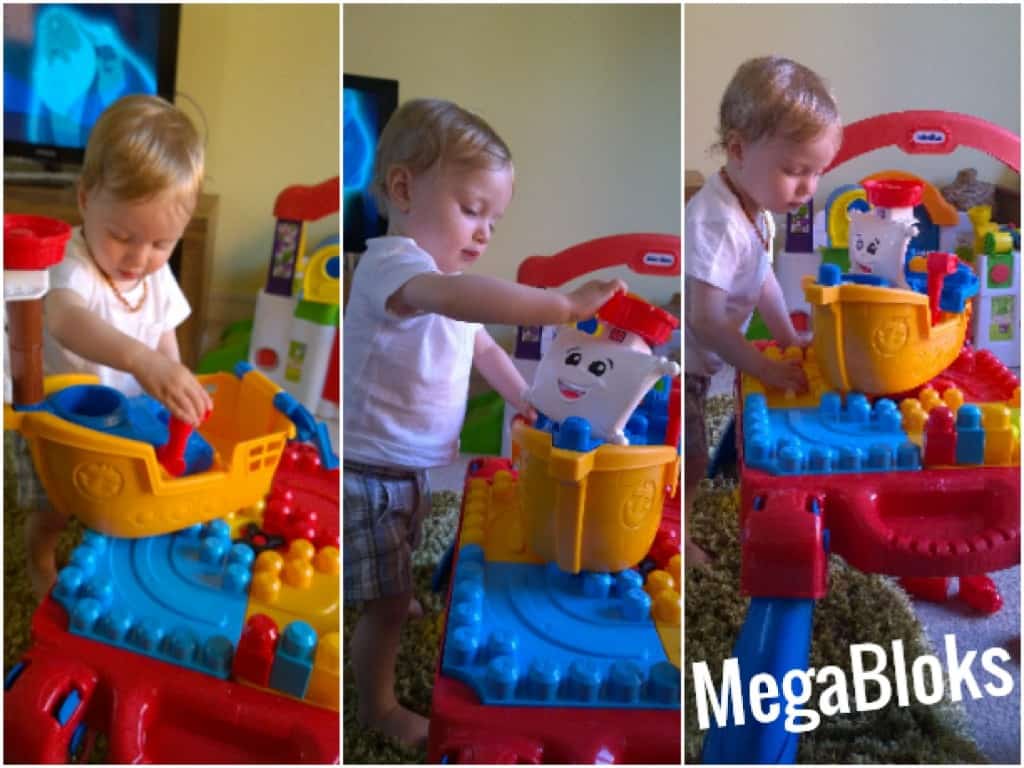 Finally there is the Build n Play Table which has been a favourite in our house for some time now. We already had a number of Mega Bloks products in our house which we have purchased for the Beans over time. Jelly Bean LOVES the Table as it is the perfect height for him to stand and play. He will happily sit and build up towers and walls before knocking them down again very enthusiastically. Mega Bloks are a brilliant tool for encouraging motor skills, teaching colours and counting, construction and cause and effect (ie. "if I hit that wall, the whole thing falls down and I have to start again!). It is the one toy which we can get out around the lounge or garden and guarantee that all four of our children will play with together (and that's a rare thing when they are aged 1-12 years) but Mega Bloks really brings them together and we love it!
DISCLAIMER: We were sent the above pictured products from Mega Bloks free of charge for the purpose of this post. All words, images and opinions are my own and may not be copied without my permission. I have not been instructed what to write.