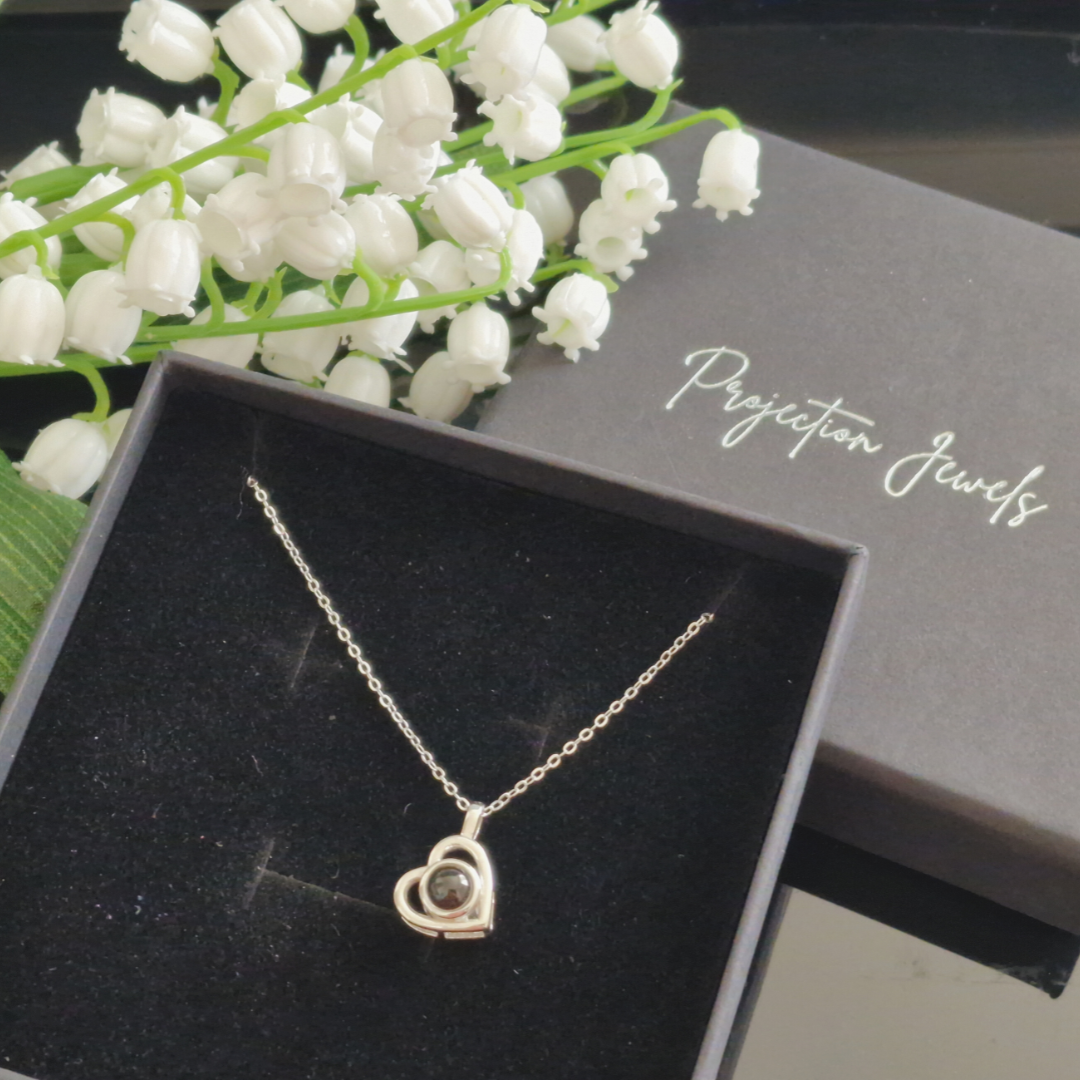 Give the Gift of Projection Jewellery This Christmas
Creating a meaningful gift for someone special has never been easier than custom projection jewellery. With this unique option, you can capture memories in an eye-catching form that will last for years. Custom projection photo jewellery is the perfect way to show someone how much you care and give them a special keepsake they will treasure forever.
What is Photo Jewellery?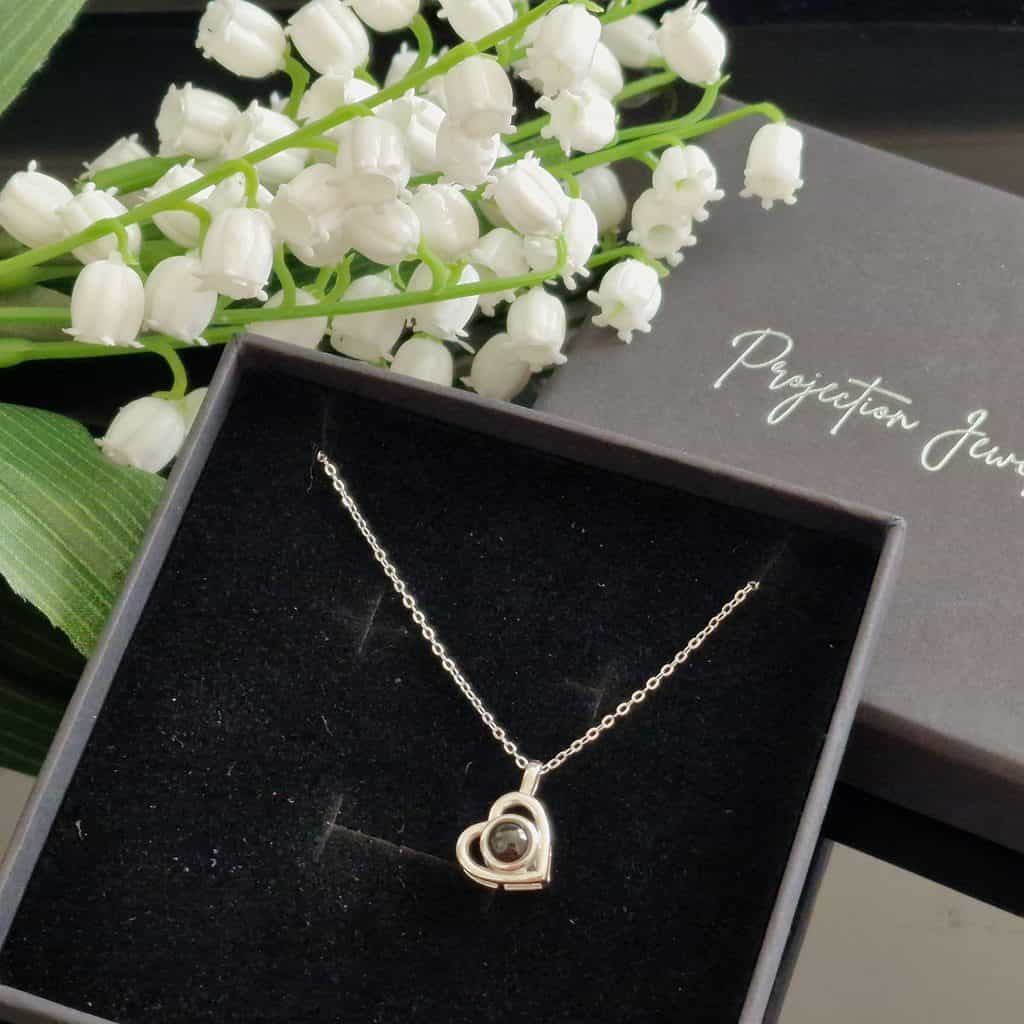 Custom photo projection jewellery is the perfect gift for anyone looking to give a truly unique and personalised present. Whether shopping for a birthday, anniversary or Christmas, projection jewellery will bring your recipient joy.
Projection jewellery comprises several components – a necklace, pendant, earrings or bracelet; an image projector; and the photo you want to project onto the piece of jewellery itself. The projector creates small but distinct images that can be seen when illuminated by light. Think of it as a modern-day locket.
Creating custom photo projection jewellery begins with choosing your favourite photos and uploading them into the online software most retailers provide. A few clicks later, you'll have your one-of-a-kind piece of personalised jewellery!
Benefits of Custom Projection Jewellery
Custom projection jewellery is a unique and thoughtful gift idea perfect for any occasion. It offers an opportunity to create a personalised item that captures the memory of a special event or person, making it a truly memorable present.
Projection jewellery uses miniature projectors to imprint images onto items such as pendants and charms. They make excellent gifts for friends, family members and loved ones by providing an individualised piece of art with great sentimentality. Not only will the recipient appreciate being gifted with something so unique, but they will also be able to treasure it forever.
The customisation options offered are extensive – from adding names or dates to uploading images – you can tailor the item exactly how you want it.
How to Design a Custom Projection Photo Jewellery Piece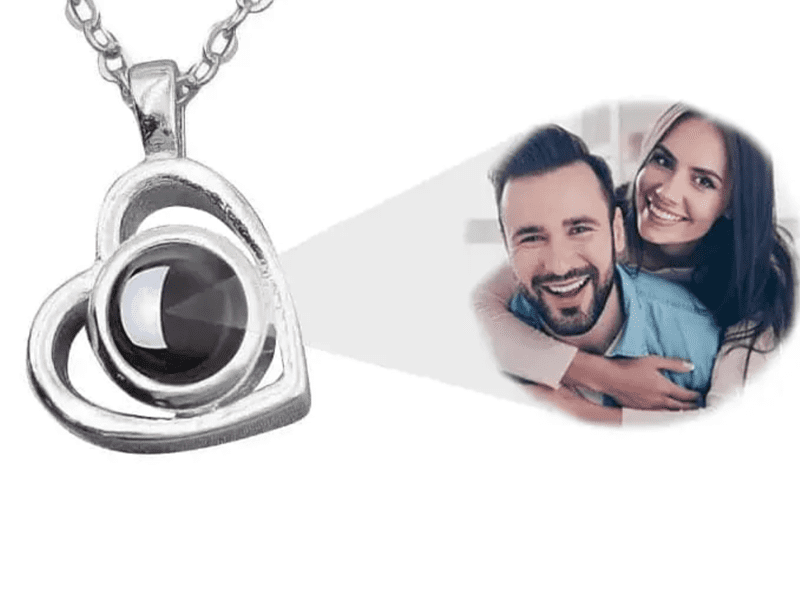 Creating custom projection photo jewellery is a great way to keep memories close. The possibilities are endless, from a tiny pendant of your child's first steps to an intricate necklace with multiple meaningful memories. If you want to design your projection photo jewellery piece, here's how:
First, decide what jewellery you would like – a bracelet, necklace, ring etc. You can also choose whether or not it will be silver or gold plated. Secondly, select any photos or unique images you would like included in the design. Remember to pick pictures with good resolution and clarity, as this will give a better result. Once you have decided on these two points, submit your design idea and start creating!
Popular Types of Custom Projection Photo Jewellery
Photo projection jewellery is a modern and unique way to store memories. It's custom-made, allowing you to adorn yourself with photos of your loved ones and cherished moments. As the technology continues to evolve, so too do the types of photo projection jewellery available. Here are some popular options for those seeking an alternative way to wear their favourite photos.
The classic locket has been given a modern makeover in the form of a photo projection necklace. These necklaces contain mini LED projectors that allow you to replay images from your life onto its surface, giving you an on-demand photo slideshow around your neck! For those wanting something more subtle, laser-etched charm bracelets offer a great option for keeping special memories close at hand. The intricate etching process allows for highly detailed images which can be personalised with phrases or dates for extra sentimentality.
Follow Projection Jewels online:
INSTAGRAM ACCOUNT: https://www.instagram.com/projectionjewels/
TIKTOK ACCOUNT: https://www.tiktok.com/@projectionjewels?lang=en
OFFICIAL WEBSITE: https://projectionjewels.com/