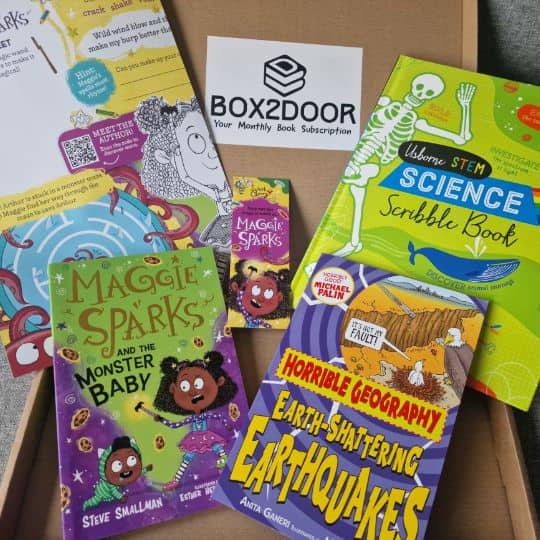 Gift the Magic of Books2Door Subscription Boxes: A Literary Journey Worth Exploring
In today's fast-paced digital age, finding time to delve into the pages of a captivating book can be challenging. As an adult, I am a big advocate for books, but that wasn't always the case; it wasn't until I read a book at senior school that captivated me so much I just wanted to read more and more. Now I attend primary school as a Reading Buddy to help children find their passion for reading.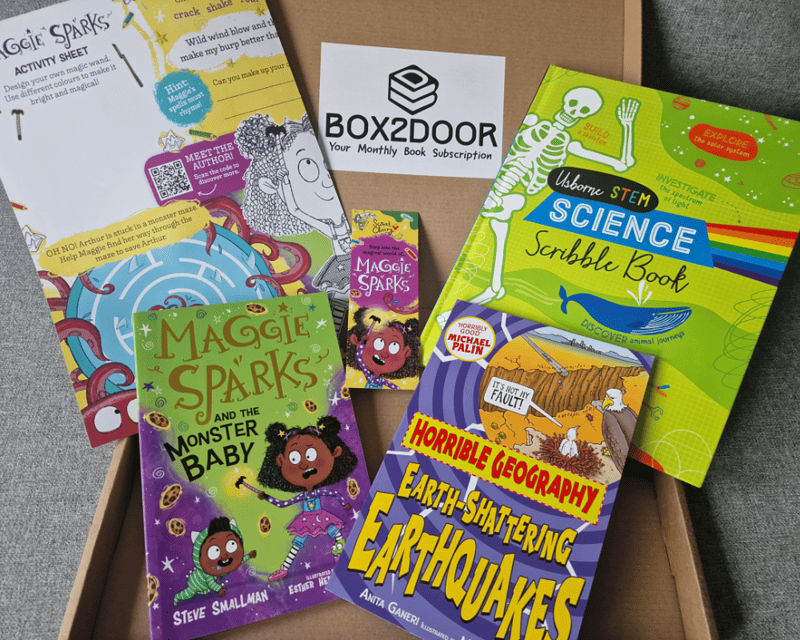 A few years ago, I discovered Books2Door, and I am still a regular customer and have the privilege of working with them. I love their latest product, designed to ignite a passion for reading with its exceptional subscription boxes. Whether you want to buy them as a regular gift for your children or look for a unique gift idea for your grandchild, niece/nephew, or a friend's child, a subscription box would be ideal.
This article is your key to uncovering the wonders that await you at Books2Door. Let's embark on a literary journey together and unveil the magic of Books2Door subscription boxes.
1. The Ultimate Reading Adventure
Books2Door subscription boxes are carefully curated to provide an extraordinary reading experience. These subscription boxes cater to various interests and preferences with three age groups to choose from:
Baby & Toddler (age 0-3 years)
Filled with sturdy board books designed for tiny hands, vibrant stickers that stimulate sensory development, and an array of captivating colours to help them identify and learn, this thoughtfully curated package is destined to foster the growth of your precious little ones into avid bookworms.
Order your Subscription Box today!
Early Years (4-6 years)
Nurture your child's blossoming imagination with our monthly book subscription box, tailored specifically for curious minds aged 4 to 6. Designed to captivate their attention and cater to their interests, this exceptional offering is the ideal solution for satisfying their inquisitive nature. Each month, your child will delight in receiving a meticulously selected collection of fiction and non-fiction books meticulously chosen to enhance their knowledge and nurture a lifelong passion for reading. Witness their personalities flourish and their vocabulary expands as they eagerly immerse themselves in their monthly book subscription box.
Key Stage 2 (age 7-10 years)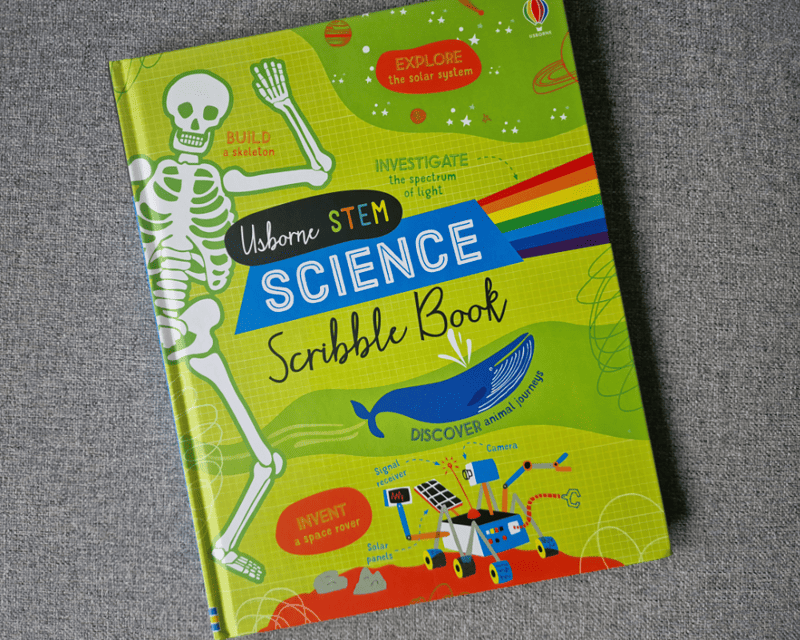 Experience the enchantment of storytelling with our captivating monthly book subscription box, tailored exclusively for children aged 7 to 10 years old, encompassing the Key Stage 2 phase. Unlocking a world of wonder, each box is brimming with a delightful assortment of fiction and non-fiction titles perfectly suited to every age and interest. Within the pages of these carefully selected books, your child will discover countless hours of reading enjoyment and endless fun, waiting to be unveiled with every eagerly awaited delivery.
2. Handpicked Selection of Books
Books2Door takes pride in offering a handpicked selection of books that caters to readers, from picture books for the youngest readers to fun activity books, STEM, stories and science. The team behind Books2Door ensures that only the highest-quality titles make it into their subscription boxes, guaranteeing hours of reading pleasure.
3. Convenience and Flexibility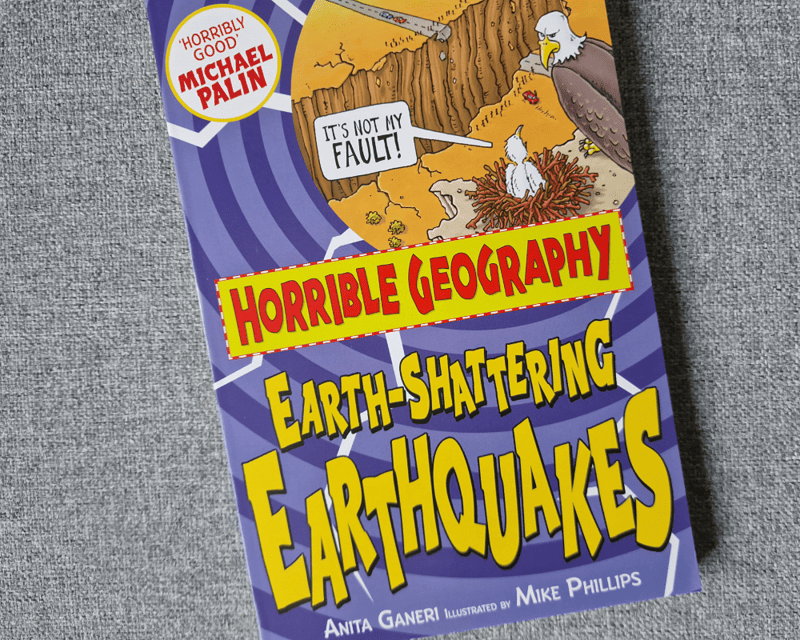 One of the most significant advantages of Books2Door subscription boxes is their convenience and flexibility. By subscribing, you receive a curated collection of books delivered straight to your doorstep each month. Each box will contain 3-4 new books, including a free surprise item.
4. Nurturing a Love for Reading
Books2Door's subscription boxes play a vital role in fostering a love for reading among children. By providing an enticing selection of books and captivating themes, these boxes engage readers and encourage them to explore new genres and authors. The joy and excitement of receiving a new box in the mail create a sense of anticipation and make reading an enjoyable adventure.
The best way to encourage a young reader is by giving them many choices because not everyone likes the same stories. You have to find the gem that captures their heart and attention.
Conclusion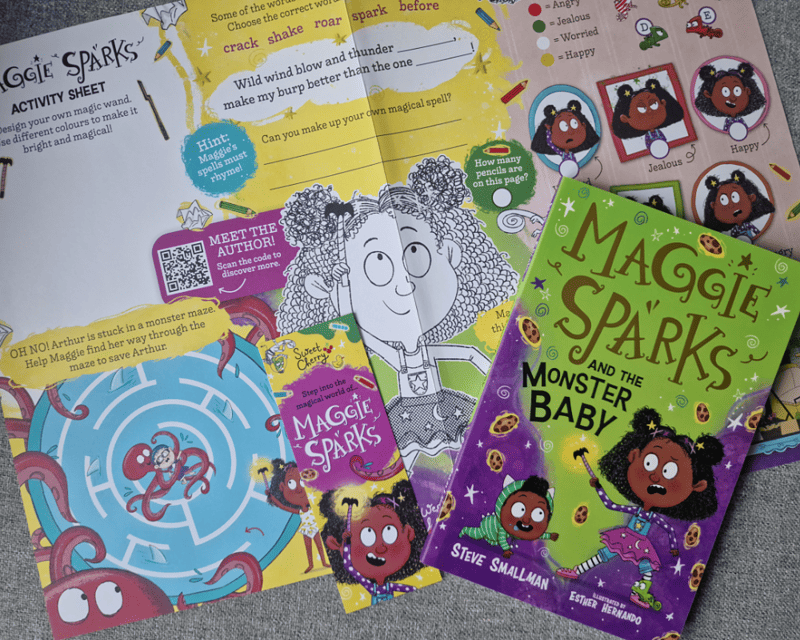 Books2Door subscription boxes are a gateway to a world of literary wonders. With their handpicked selection of books and convenience, they offer an exceptional reading experience for bookworms of all ages. Whether you're searching for an engaging gift for a loved one or an exciting way to discover new books, Books2Door has you covered. Don't miss the opportunity to embark on a literary journey like no other – visit https://www.books2door.com/collections/subscription-boxes and unlock the magic today.
Remember, there's nothing quite like the joy of turning the pages of a well-crafted book, and Books2Door is here to make that experience even more extraordinary. Happy reading!