Do you have a music-mad partner to buy for, and you're at your wit's end trying to find something different? Fear not, I have found a few unique gifts which are sure to score you some serious brownie points.
Pratesi Guitar Aged Leather Small Backpack
This quirky Guitar shaped handmade Italian leather designer backpack by artisans in Italian leather at Pratesi Italy. Since 1948 this family-run business has produced luxury, artisan-made leather handbags, briefcases, wallets and accessories. The bag features a detailed stitched sound hole, bridge and strings, plus vintage travel badges and top zip. The single strap is made to look like the neck and headstock with stitched detailing that includes fret, fretboard and strings and converts into a canvas adjustable strap that enables it to be worn back or shoulder. I found mybestwallets.com gave some excellent tips on what to look for in a good wallet too.
RRP £379
Guitar Music Amp Cushion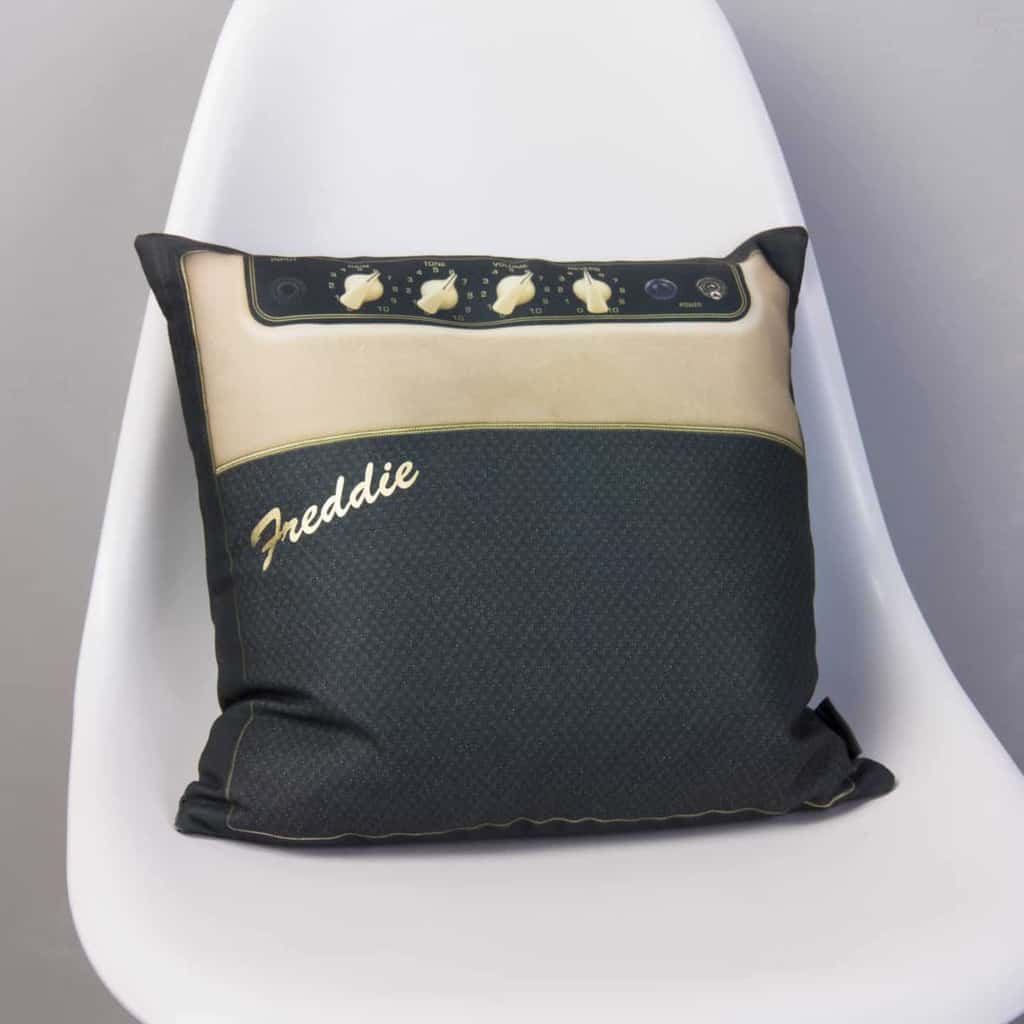 A cute guitar amp design from Oakdene Designs will look great with any colour scheme or a great present for a teenager. The cushion can be personalised by adding gold text to the front cushion. A hollow fibre cushion pad is included, although customers can purchase a premium duck feather inner pad. Each cushion is made to order by hand in England.
DimensionsH14″ x W14″, approx 200g
RRP £32
Mini Music Mixing Deck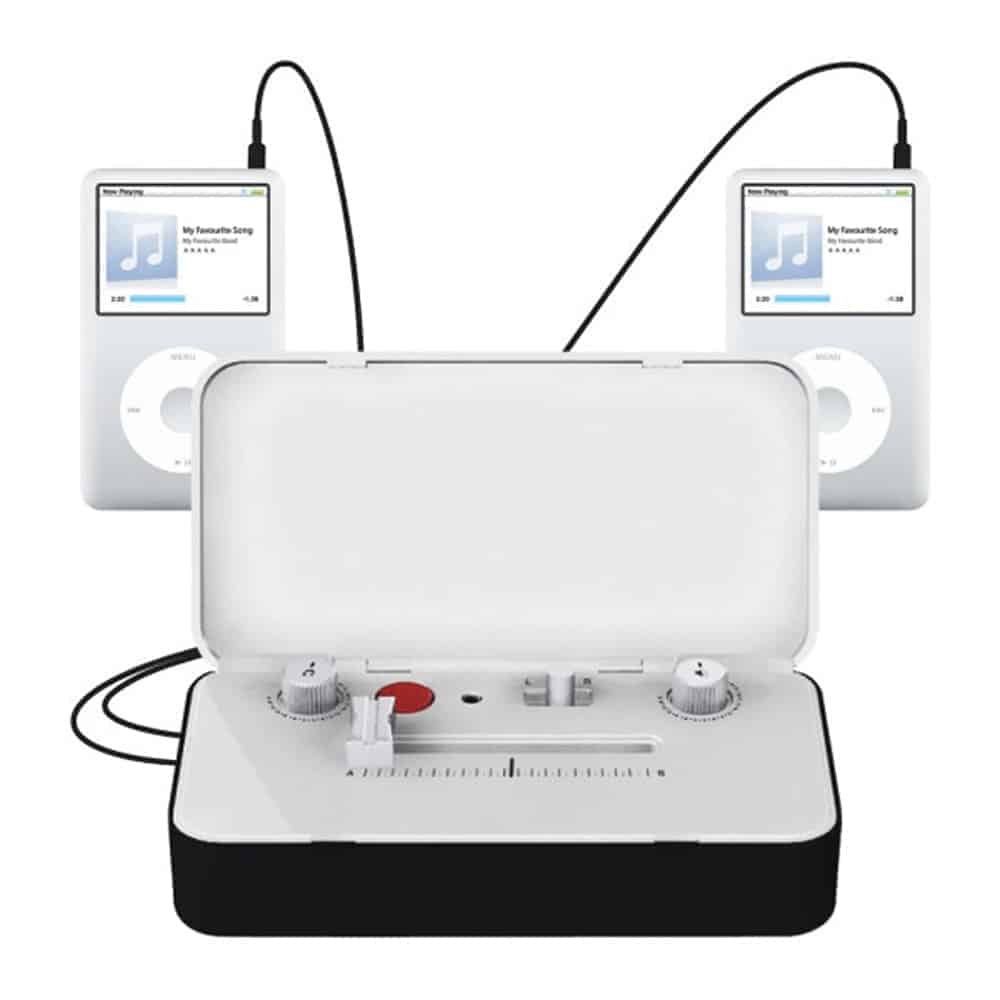 Enter the house that funk built with this mini mixing deck from Yellow Octopus. Plugin your tunes, mix up some beats and release your inner DJ.
This miniature mixer brings DJ functionality to all your music devices, the perfect partner for any party. Plug two music sources into the mini mixer, and then add some speakers and/or headphones to the setup. You're good to go!
The mixing deck lets you flip between tracks with fantastic fader control, smoothing out your transitions and letting you mix any two songs you want. So make some music, take control and mash up the memorable! At just £29 you won't need to worry about a hike in the cost of your dj equipment finance either so you won't break the bank.
FEATURES
Seamlessly flip between two different tracks
The fantastic fader function allows for smooth transitions
Mashup tunes and makes some music
SPECIFICATIONS
Two music sources are required and not included
Any two mp3 players can be plugged into the mixer
Has crossfading function
11cm long
RRP £29
DJ Headphones Lamp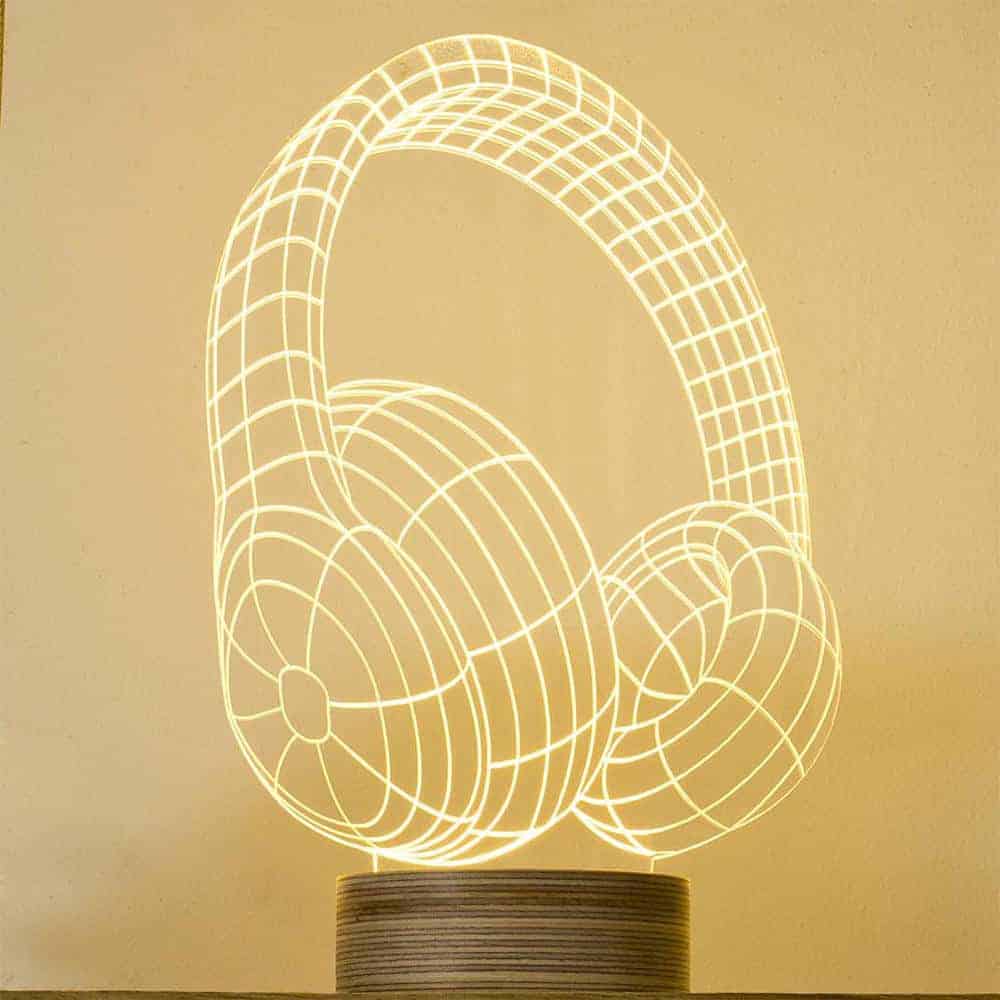 If God is a DJ, life is a dance floor, love is the rhythm and you are the music, then you definitely need the brand new DJ Headphones Lamp from Smithers of Stamford to rock your interior space!!
Each Headphone Lamp is made from a thin sheet of acrylic glass, that has been laser engraved to create 3-D lighting. This has to be one of the coolest gifts for a DJ or music fan.
Once the earphones are slotted into the lamp's wooden base and turned on, the lamp displays a 3D optical illusion that challenges your perception of space.
Height 23 cm | 9″
Width 15 cm | 6″
RRP £95
Radio City Microphone Pencil Holder
A mash of old and new, the Radio City microphone pencil holder from Escapology evokes the era of 1940s showbiz in a flourish of polished cast aluminium. Based on the seminal microphone of the time, this base is perfect for holding your pencils and pens. Bring retro appeal to your desk.
Solid cast polished aluminium
Weighted base to provide stability
Individually hand finished
Dimensions – H:17.8cm W:7.8cm D:7.8cm
RRP £49