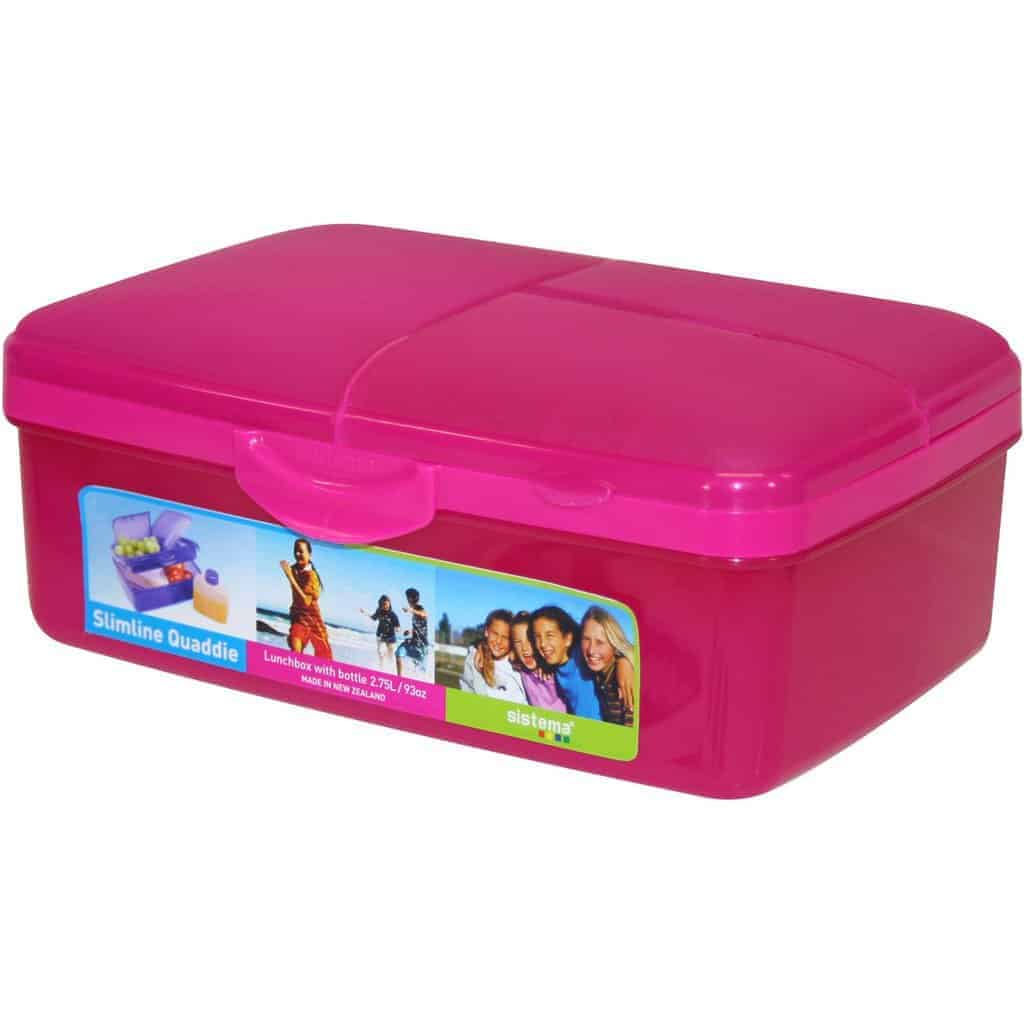 Fed up with soggy sandwiches??
I hated having a packed lunch when i was at school, everything just seemed warm and squashed and not how food should be. Recently Little Bean has been complaining that her sandwiches weren't nice. When i asked her why she would say "they keep getting wet!". That was when i realised there was a problem with her drinks bottle. Each night i would note that her lunch bag was wet inside and on a number of occasions it was so wet i had to put the lunch bag through the wash. Until Little Bean began complaining about her sandwiches i assumed that she was not sealing her bottle correctly after lunch, it turned out her bottle had a leak, hence her food being wet. I tried using a combination of smaller pots in her bag to store her lunch but that would lead to complications because they would take up too much space in her bag.
That's when Sistema came to our rescue with this great slimline quaddie lunch box. Not only is it pink, its has three compartments in the lid, one large one which houses a drinks bottle (supplied) and then two smaller ones for snacks/crisps and then a larger compartment underneath where we put her sandwiches, yogurt tubes and on warm days a small ice pack to keep her food fresh.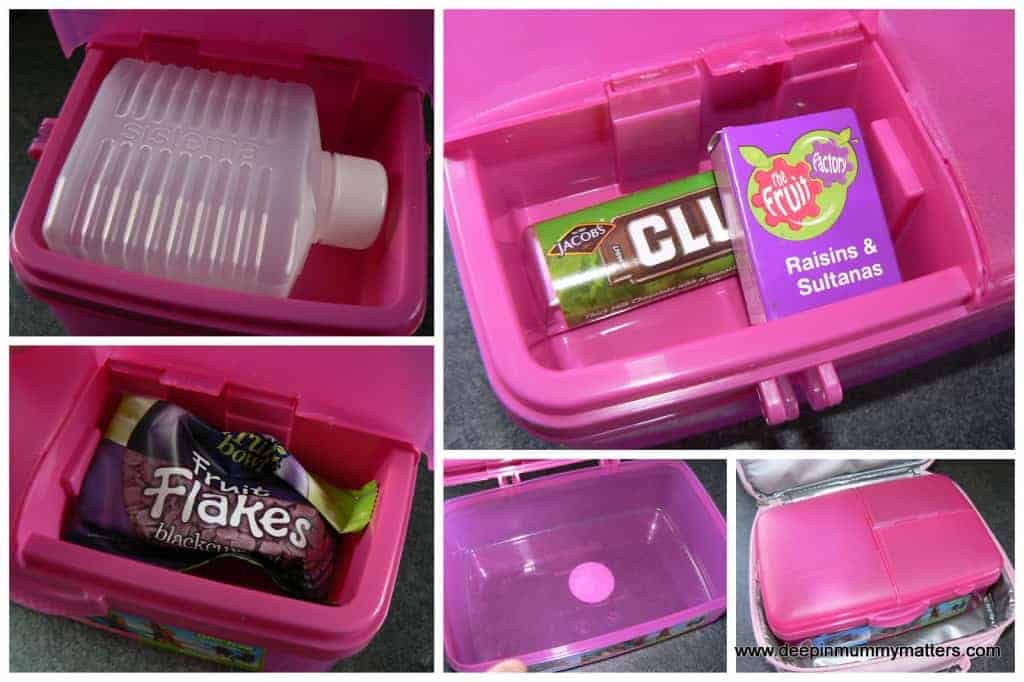 Her Sistema lunch box has saved Little Beans lunch and my sanity. It is so perfect it even fits inside her old lunch bag so she still gets to use her princesses which she loves.
Sistema do a great range of lunch boxes and drinks bottles in lovely bright colours to make lunch times and freezing food more fun and funky. The whole range is suitable for microwave, dishwasher and freezer so they cover all your food storage needs.
Disclaimer: We were sent the lunch box free of charge for the purpose of this post. I received no payment for writing the post and was not instructed what to write. All words, opinions and pictures are my own. You may not copy any part of my work without my permission.