Father's Day Gift Guide 2017 PLUS GIVEAWAY!!!
AD: Some items in this guide have been provided in exchange for inclusion in the guide.
Father's Day will be here before you know it so it's time to get your thinking caps on and find something for that special Father in your life.
This year is a little easier for us since Daddy has finally got himself a hobby, he is loving his cycling at the moment and is in the midst of preparations for a 100 mike on/off-road mountain bike Sportive in aid of Parkinsons UK. This means we have been able to grab a few little bicycle-related presents which we know he will love.
Gifts for the Sports Dad
PNY Gifts and Gadgets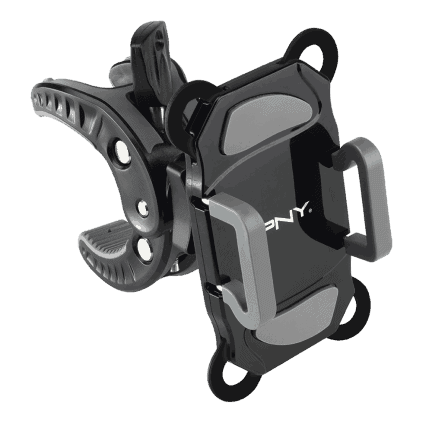 PNY Expand Bike Mount allows you to use your smartphone in complete safety while biking. The robust clip of PNY Expand Bike Mount attaches easily to your bike's handlebar. 360° rotation enables you to change between portrait and landscape mode – extremely practical when navigating. The extension function makes it compatible with a wide range of smartphones.
The combination of an expand system with silicon bands provides extra strong holding power to the mount. Its clamp is also very resistant with a specific patented screw.
Fitbit Activity Tracker and Accessories

Fitbit is probably one of the most popular Activity Tracker watches on the market. When it comes to reaching your fitness goals, steps are just the beginning. Fitbit tracks every part of your day—including activity, exercise, food, weight and sleep—to help you find your fit, stay motivated, and see how small steps make a big impact.
If your Dad is a fan of sports and owns a Fitbit then you can grab a mega 50% off accessories this Father's Day which will be sure to win you some brownie points.
For the Dad's who like to look good
Cornerstone Shaving Gift Sets and Subscription Service
As much as I like to see a man with stubble, I certainly don't like to kiss one and neither do the Beans. They always moan if Daddy hasn't had a shave (high five from Mummy) so Daddy will be needing one of these great Shave Kits from Cornerstone.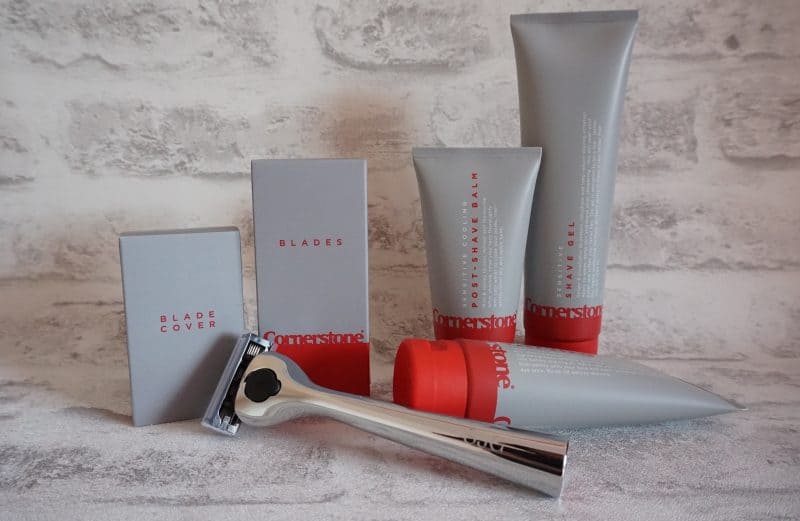 We were sent a beautiful Cornerstone Shave Gift Set to review and first impressions were amazing. The gift set is presented in a brown and red cardboard box which when opened has a brochure explaining all about the gift set and service available. When you lift out the top tray, the products are beautifully displayed underneath in Red and Grey eye-catching packaging. The creams and lotions all smell fresh and masculine, just how I like my Hubby. The most impressive piece of the kit has to be the heavy and elegant aluminium razor handle which has been engraved with his initials. There is a cover in a separate box as well as replacement blades. This kit costs just £30 plus free delivery which makes for a really nice gift. Other sets are available.
Check out the bottom of this post where I have one Gift Set to give away to a lucky Mummy Matters reader.
For the Dad who travels
Men-U Travel Kit
I know lots of families these days where the Dad has to work away at least a few days each week so let him know that you're still thinking about him whilst he is away by giving him a lovely Men-U Travel Kit, it can get his day off to a good start and wash away his troubles in the evening.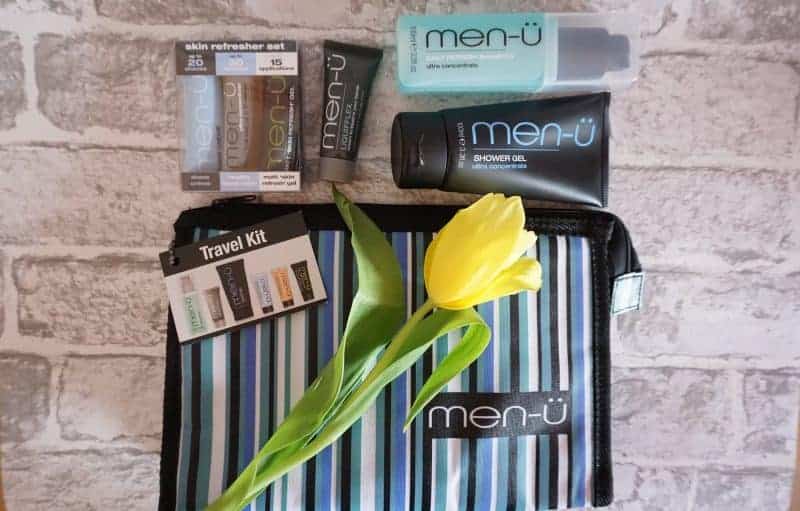 The Men-U travel kit is perfect for Dads who like to work out at the gym or travel lots. It contains a daily refresh 100ml shampoo, 100ml shower gel and a skin refresher set as well as a Liquifflex 15ml to style his hair and all bundled together in a stripey toiletry bag for just £29.95.
For the Dough-nutty Dad
Father's Day Doughnuts at Krispy Kreme
Available for a limited time only (17th-18th June), the Father's Day collection comes in a barbershop-themed gift box, and each delicious doughnut is topped with a charming candy moustache that rivals even the most impressive of dad beards. So if you're looking for inspiration for Father's Day this year, and think Dad has one too many pairs of socks, then satisfy his sweet tooth with Krispy Kreme.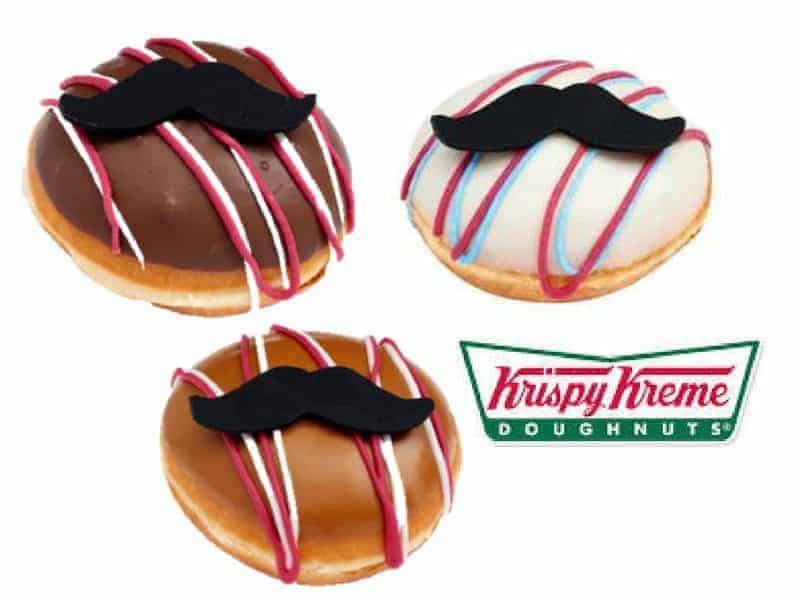 The Father's Day Gift Box contains:
The Chocolate Brownie Batter doughnut is oozing with brownie batter and topped with dark chocolate – a sure winner for any chocolate-loving Dads.
The Salted Caramel doughnut is filled with decadently smooth salted caramel and topped with a sweet white icing.
The Father's Day Salted Caramel doughnut will also be available to buy on its own in all Krispy Kreme cabinets across Tesco, Morrisons, Services and Center Parcs, as well as Krispy Kreme stores.
The Lotus Biscoff doughnut pairs delicious Lotus caramelised biscuit spread with Krispy Kreme's iconic doughnut recipe – a match made in heaven!
For the Super-Hero Dad!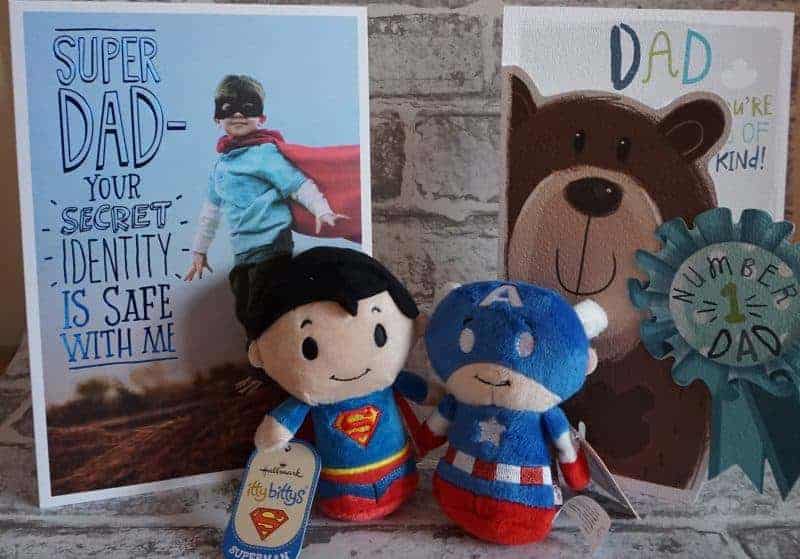 Most children think of their Dads as being a Super Hero, I know that ours certainly think of their Daddy that way. As a family we ALL love Marvel so it's a common theme in around our house. These Itty Bittys plush superheroes from Hallmark will be a sure hit. Find the superhero which most reminds you of your Dad. For Beanie Boy it would be Captain America (and Mummy would have no complaints with that!).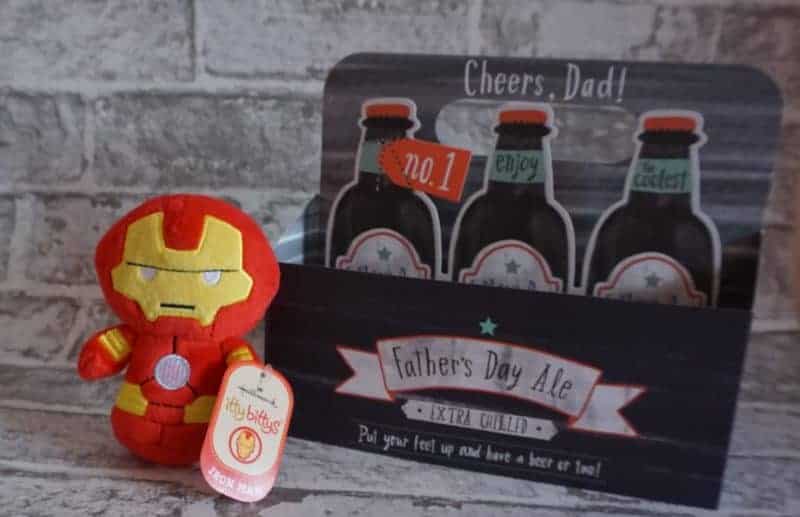 This is a fun card for an Ale-loving Dad, it folds flat to fit in the envelope and then pops up to stand in pride of place. You could even buy a couple of bottles of real ale to go with it for extra points from Dad.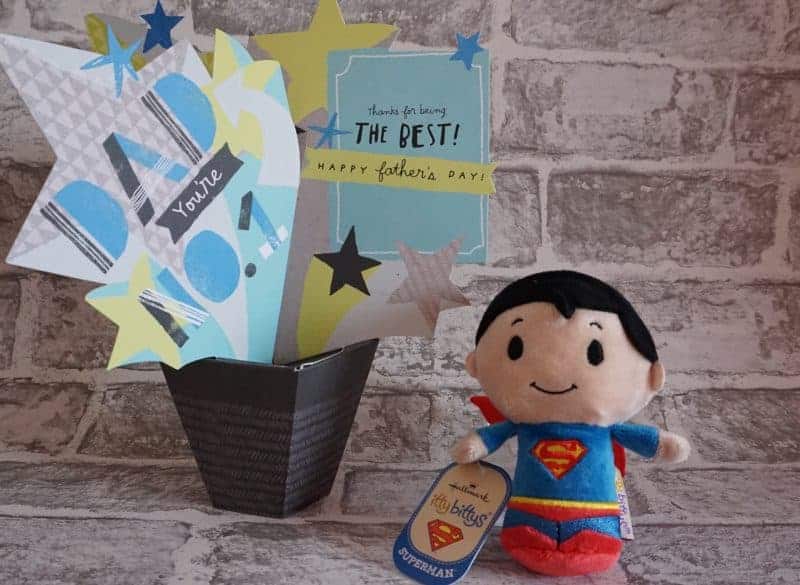 For the No. 1 Dad then we love this pop-up star card which will brighten up any mantelpiece this Father's Day. Hallmark always have a huge range of cards and gifting suitable for every kind of Dad.
CORNERSTONE GIVEAWAY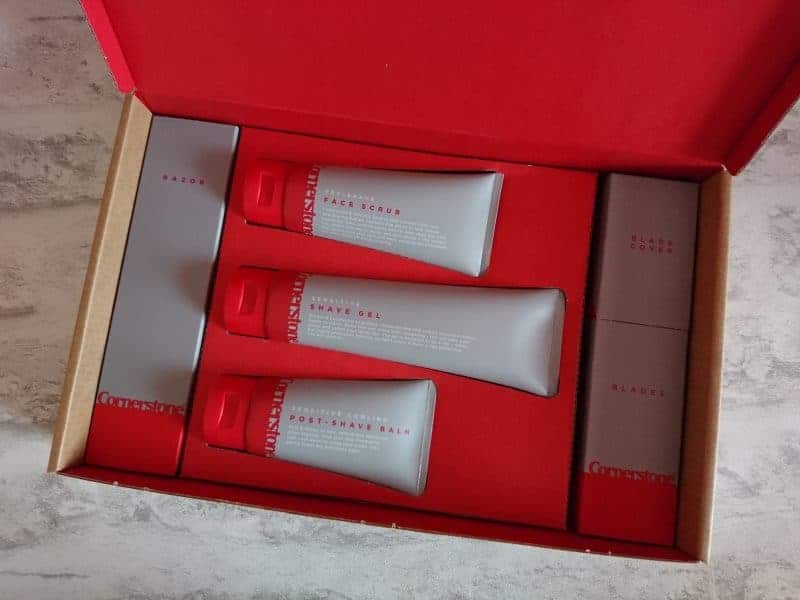 As I mentioned further up the post, I have one Cornerstone Gift Pack (the same as in the picture) to give to one lucky Mummy Matters reader. To be in with a chance just complete the Gleam application form below.
Good luck!!! xxx.
Cornerstone Father's Day Gift Set