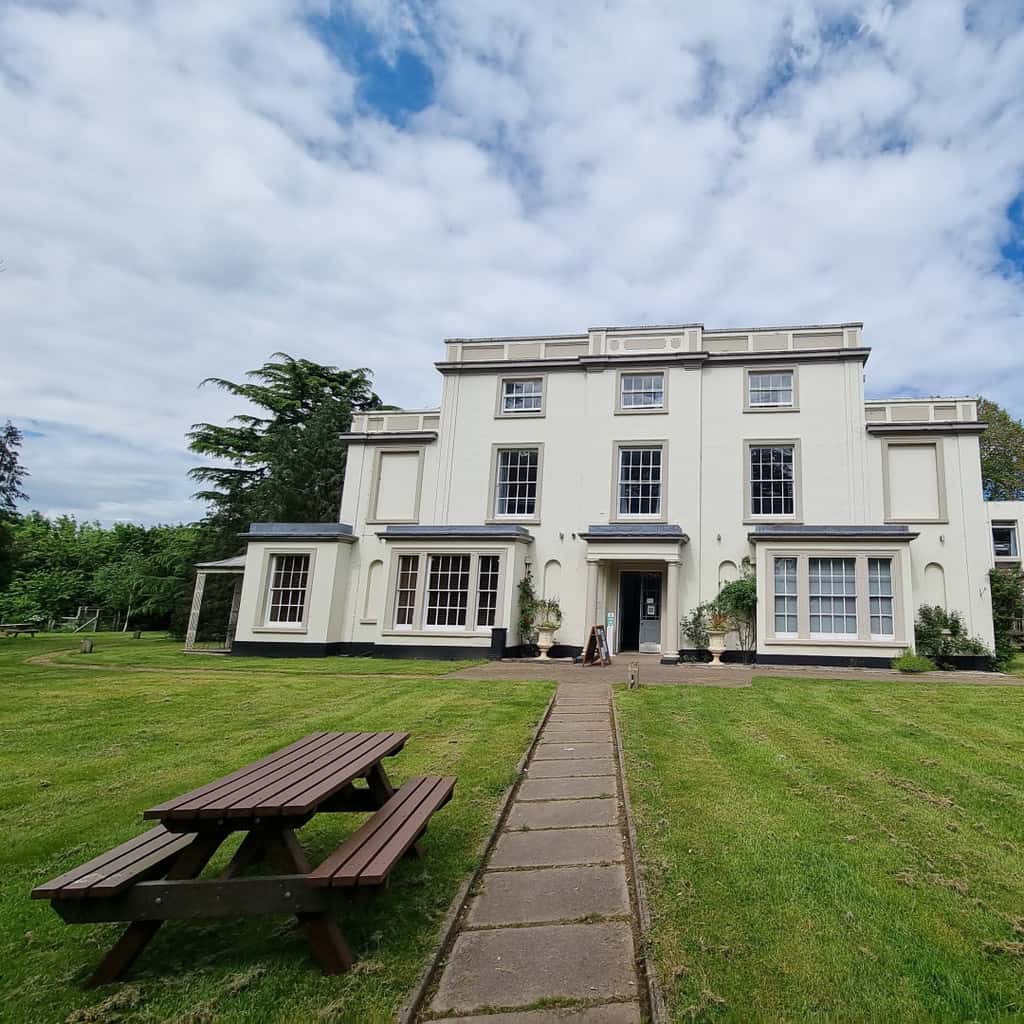 Family Stay at YHA Stratford-upon-Avon + Discount Code
Disclaimer: We received a complimentary weekend stay at YHA Stratford-upon-Avon in exchange for our honest opinion.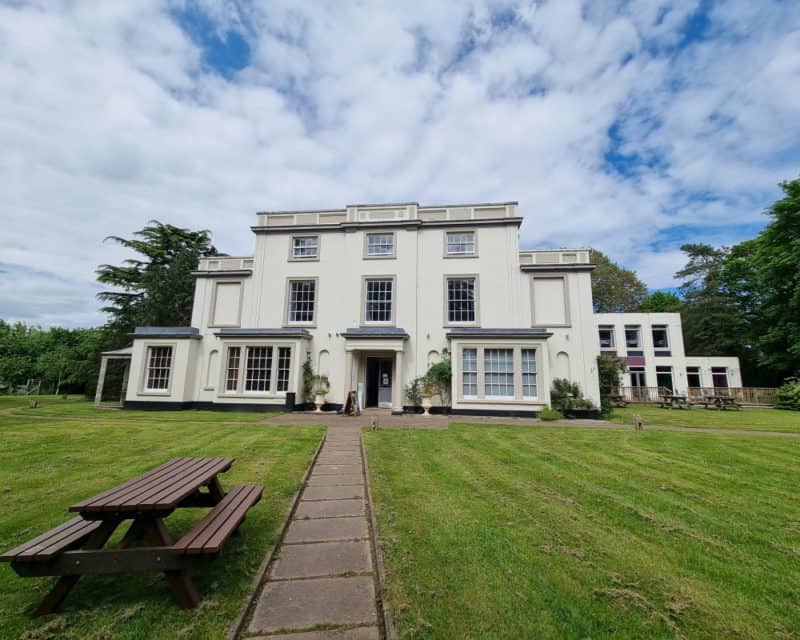 Slowly but surely, the world is beginning to open up again, and families are beginning to take those first tentative steps back to doing the things they love. As a family, we have always enjoyed the opportunity to travel and explore, particularly so in the UK. Last weekend we took the Beans to Stratford-upon-Avon to show them somewhere we love very much. I'm pleased to say that they fell in love with it just as much as Hubby and me.
A base for adventure
The last time I stayed at YHA was way back in the sixth form at Grammar School when we stayed at YHA Edale, and I still have fond memories of my time there. I'll be honest and say, I had always assumed that YHA was only for 'youth' for school parties, Duke of Edinburgh participants and the like. I honestly didn't realise that it was a place you could book to stay as an adult, let alone with families, until I saw a post last year by Jaymee at The Mum Diaries.
YHA Stratford-upon-Avon
YHA Stratford-upon-Avon is a beautiful Georgian mansion set on three acres of land just two miles from Stratford-upon-Avon in the village of Alveston. There is a large car park and lots of outdoor space for you to relax with your family. We found our way easily following Sat nav directions using the postcode CV37 7RG.
Accomodation at YHA Stratford-upon-Avon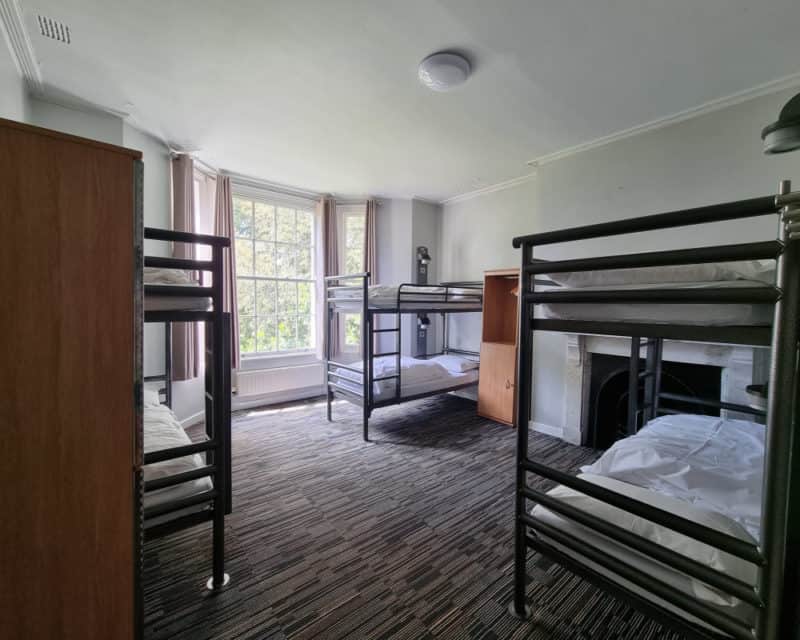 We stayed in a 6-bedded en-suite room for two nights with three bunk beds, a shower room and a separate WC. There was enough room for us to spread out, and the beds were clean and comfortable. The Beans were particularly impressed with each bed having its own nightlight and charging socket for their precious tablets!!
The only thing we missed was something other than a bed to sit on in the evenings when the Beans had gone to sleep, but in hindsight, we could have taken camping chairs with us and will do this for future YHA stays.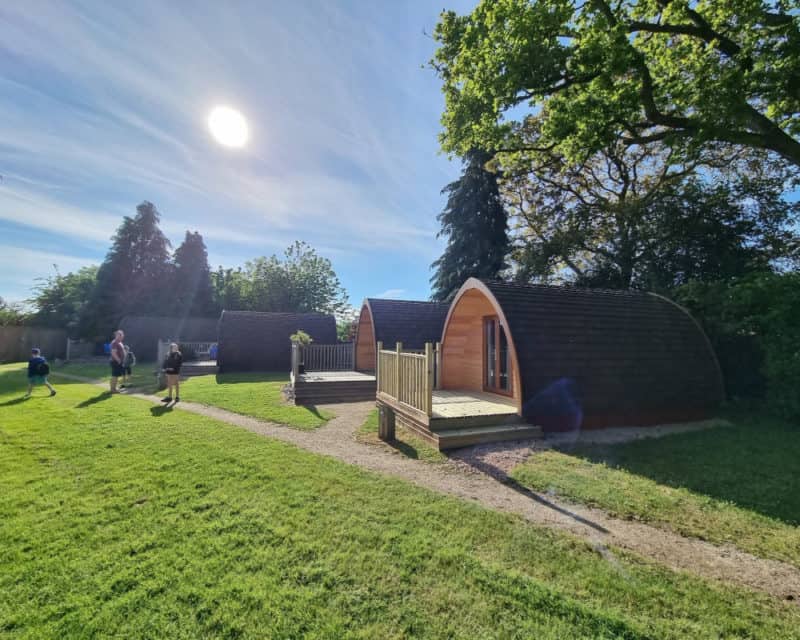 For smaller family groups, you also have the option to book a camping pod that sleeps up to 4 and has its own kitchenette and wet room with a shower and WC.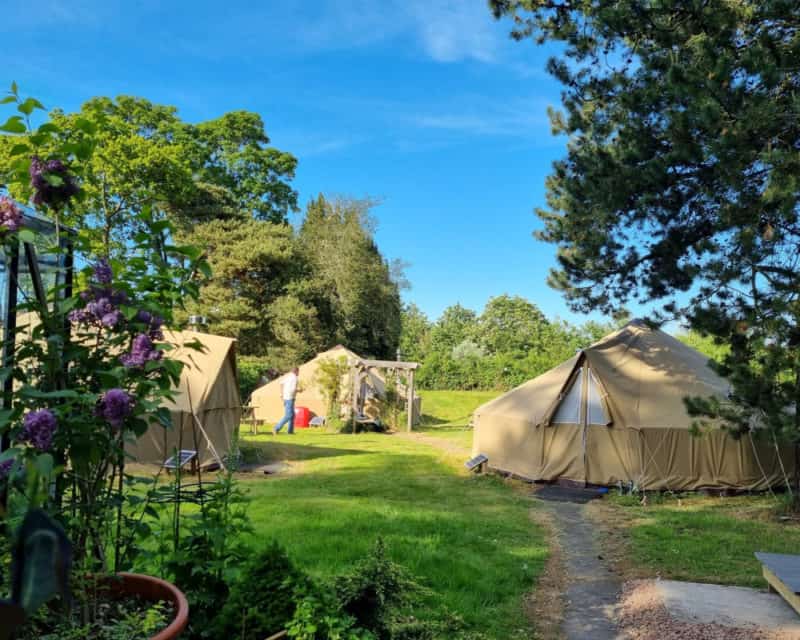 Bell tents are also available with a double futon and three single futons. They are enclosed within a walled garden at YHA Stratford-upon-Avon, which makes for a very quaint campsite.
Exploring Stratford-upon-Avon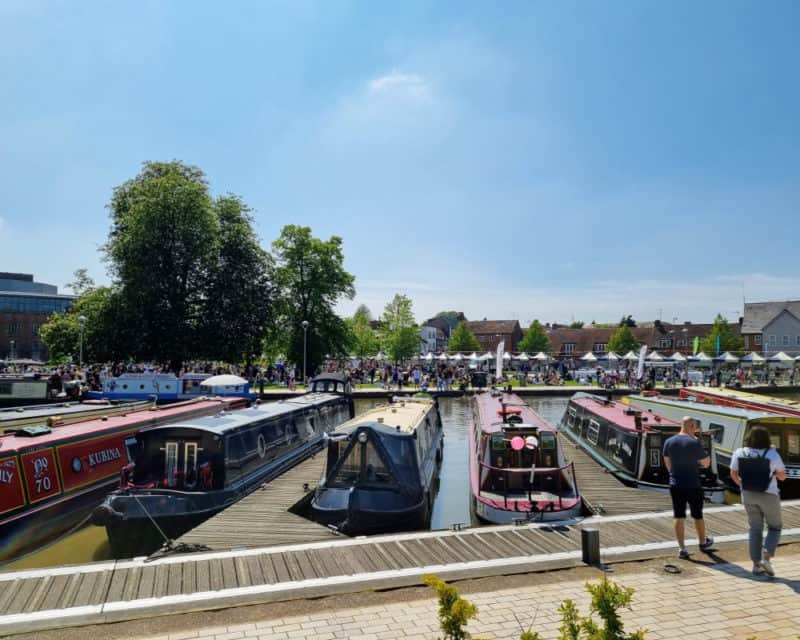 Simon and I have been visiting Stratford-upon-Avon since before the Beans were born, so we know our way around quite well and what we like to do. We were very keen to let them explore the places that took their interest, so we let them lead the way on the majority of our weekend.
When we arrived at YHA Stratford-upon-Avon, the accommodating lady on reception gave us a map of Stratford-upon-Avon as well as a local tour guide which was quickly snatched away by the Beans so they could decide what they wanted to do.
River Avon Walk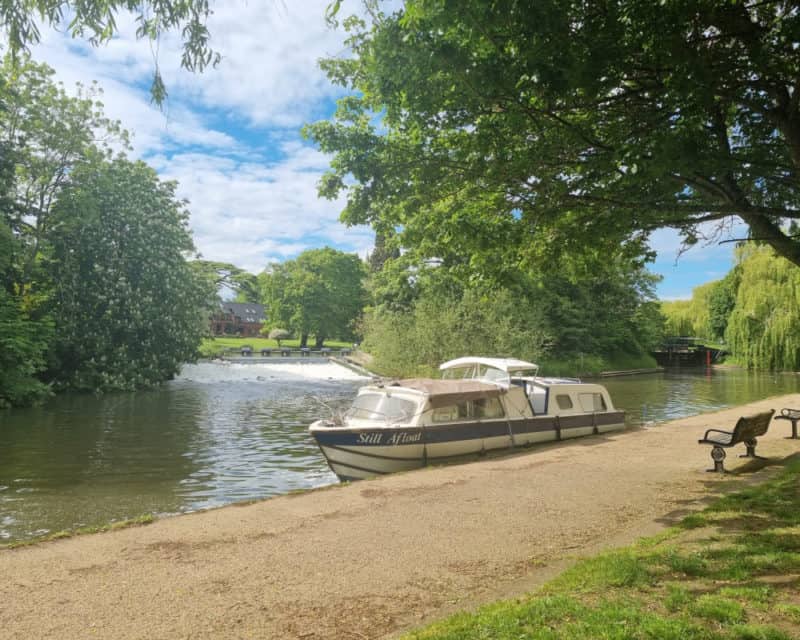 The receptionist advised that we park in the car park next to the Cricket Ground on the riverbank as this is the cheapest car park. It was bustling, but we were lucky enough to get a space as someone was leaving. From here, she advised that we walk left along the River, cross the footbridge and walk back along the opposite side of the river past Holy Trinity Church and back towards the town centre.
Eating Out and In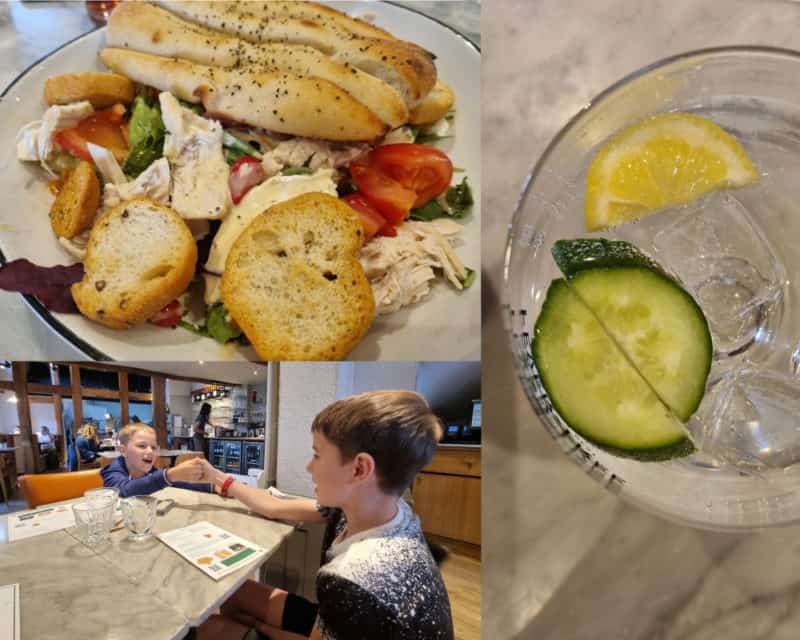 You don't need to look far on the blog to discover that the Beans' favourite place to eat is Pizza Express, so we had promised them a meal out as it has been such a long time since we last ate there. It was every bit as good as they had remembered and provided the perfect opportunity to relax and enjoy quality time together as a family whilst someone else prepared the meals.
On our second night, we decided to 'eat in' at Hemmingfords, the bar/restaurant at YHA Stratford-upon-Avon, which offers indoor and outdoor dining. Food is served at breakfast, lunch and evening but it is recommended to book especially during their busy periods.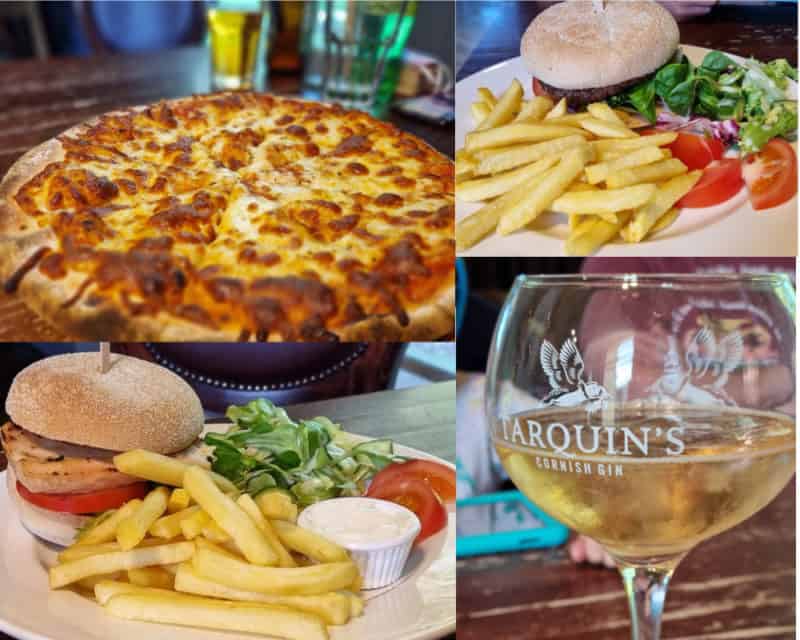 They had a good range of food options for all the family, even our particularly fussy eaters managed to find something they liked and Ollie was defeated by his burger which is saying something.
Things to do in Stratford-upon-Avon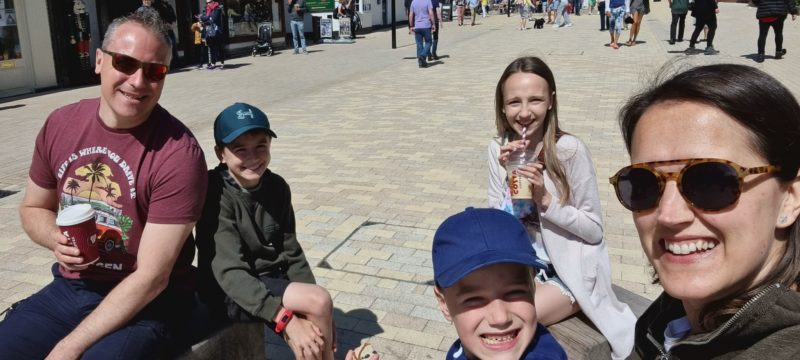 I wasn't sure what to expect of our weekend away with the Beans in charge, but they surprised me. Having been given some spending money, their first port of call was hitting a few shops (and there are a lot to choose from).
Charlecote Park (National Trust)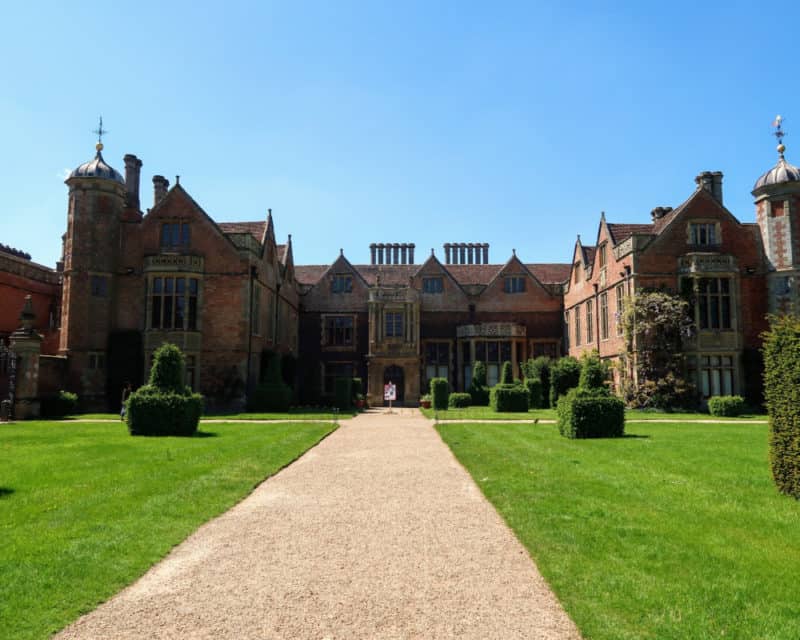 Just 2.5 miles from YHA Stratford-upon-Avon we discovered Charlecote Park which is a National Trust property. We have have been National Trust members for a few years now and love exploring all the beautiful properties and parks. We were lucky enough to be blessed with beautiful sunshine for the whole of our stay in Stratford-upon-Avon which made it even better.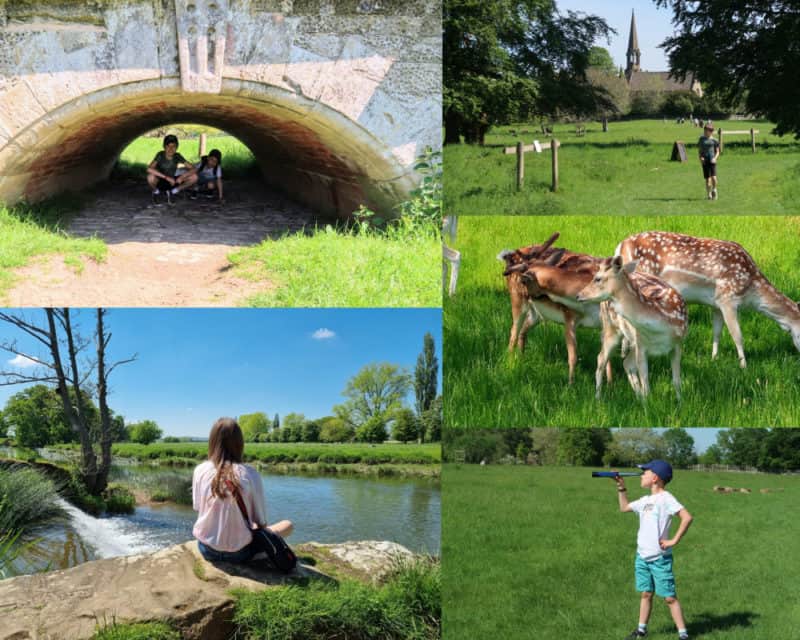 Charlecote Park is a Victorian House surrounded by stables, gardens and a vast deer park which you can walk around. We arrived at 1 pm for our timed visit and didn't leave until the end of the day. The Beans love to explore; they hide under bridges, climb over fences, and look for deer and spotted sheep. We even heard a cuckoo singing.
Culture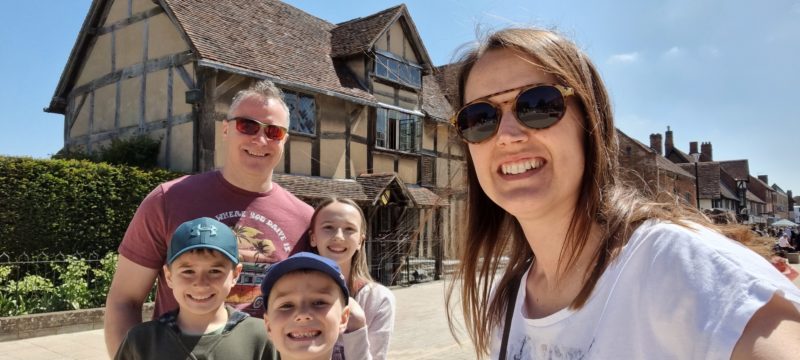 Stratford-upon-Avon is famously known as the birthplace of Shakespeare so you'll find museumns, houses and of course the Royal Shakespeare Company theatre. We have visited these a number of times in the past but on our recent visit they were yet to reopen. Nevermind, it just gives us another reason to take the Beans back when they do.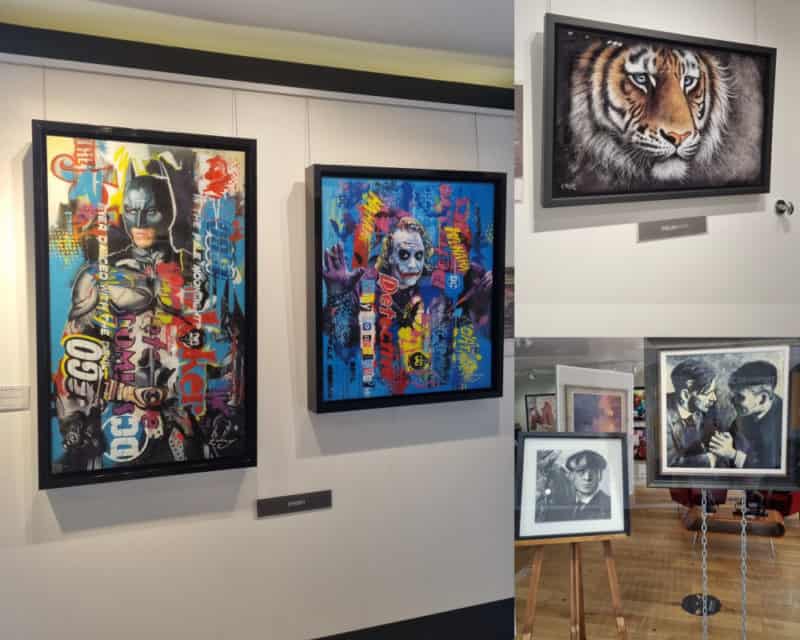 One thing we always love when we visit Stratford-upon-Avon is the art galleries and this visit couldn't have been more perfectly timed for the Beans as our favourite, Castle Fine Art had a special collection of DC art which was out of this world. Lillie was also delighted to see a Mickey Mouse piece which she fell in love with.
River Avon Boat Rides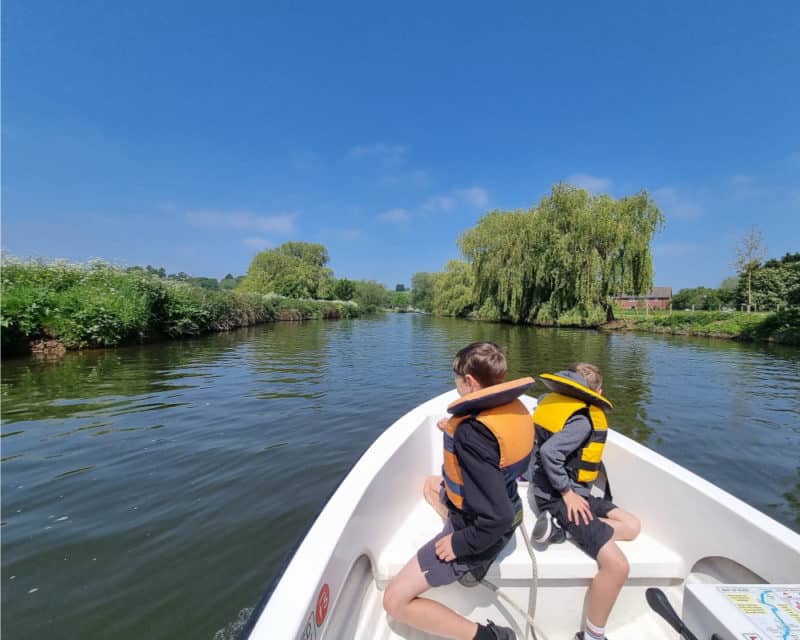 From the moment the boys set their eyes on the River on our first afternoon they asked if we could go for a boat ride. We planned to do it on our last morning in Stratford-upon-Avon with the intention of getting there early to beat the rush. It worked, we only had to queue for around 30 minutes which was good in comparison to the length of queues on previous days.
There are various boat options available; river boat cruise, motor boat, rowing boat, canoes and gondolas. We opted for a motor boat so that we could travel a bit further and not have to put quite so much effort in. It cost £25 for half an hour and a refundable £20 deposit when we returned the boat.
The Beans loved their boat ride and the day could not have been more perfect. The sun was shining but not too hot, the river was busy but everyone was happy and relaxed. The half an hour seemed to last forever and was thoroughly enjoyable.
Thoughts on our YHA Weekend Break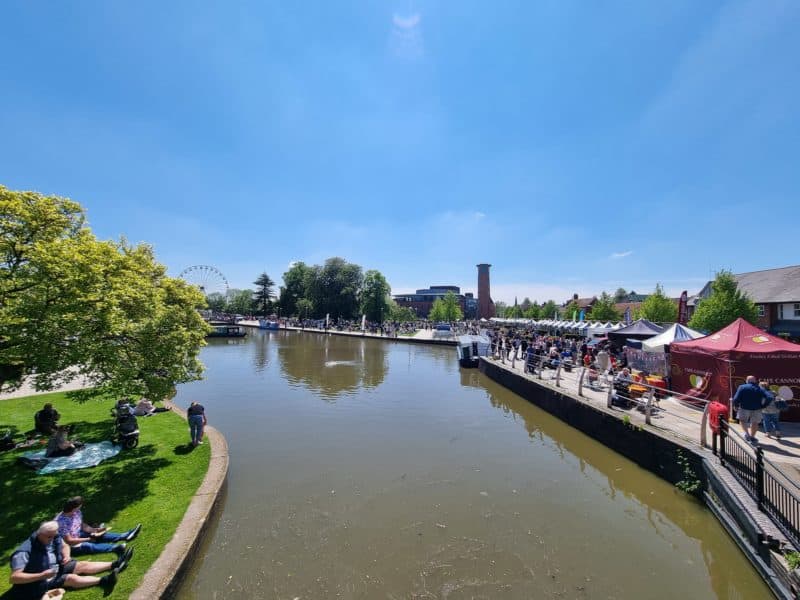 We stayed for two nights and didn't come home until Sunday evening because we were having such a nice time. The Beans were all sad when it was time to leave and so were we.
Having never considered a YHA stay before we are so pleased that we were given the opportunity to do so this time because it has opened our eyes to new possibilities. Staying at a YHA is so reasonable that it means you can spend a bit more on your daily adventures and still have a warm and comfortable base to stay at the end of each day.
Usually you would be able to have access to the self-catering kitchen facilities but due to Covid these are currently closed. Personally, this didn't affect us because it gave us more reason to eat out and feel like we were on holiday.
Exclusive Discount Code for Mummy Matters readers
MUMMATTERS-021
This can be used against the following criteria:
Only valid when booking directly on the YHA.org.uk website
Booking period: 28th May 2021 – 27th June 2021
Arrival period: 28th May 2021 – 15th July 2021
Discount: 20% off accommodation only
Hostel: YHA Stratford Upon Avon