Family Fun in London – thank you Vosene!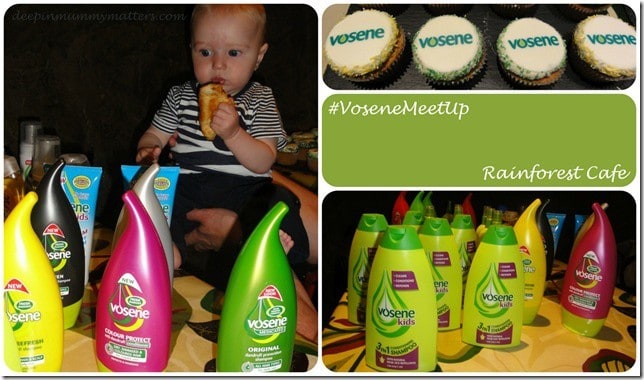 When the children started back to school we thought our summer trips were finished for this year but then I received an email inviting us to join the lovely folks at Vosene for breakfast at the Rainforest Cafe in London. We were excited by the idea of it, we have always fancied going to the Rainforest Cafe but with our fussy eater we have felt it would be a waste of money so this would be the perfect excuse for us to experience it.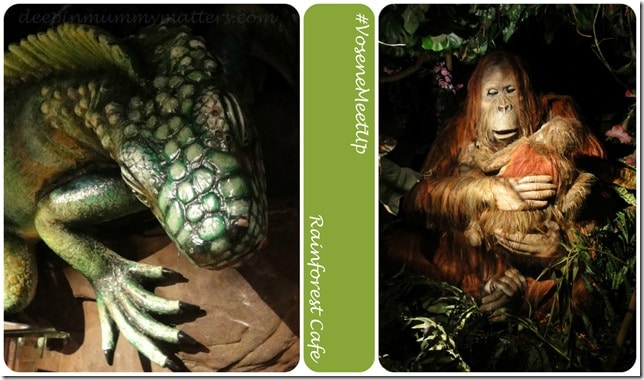 We travelled down to London on the Friday night and stayed at the Premier Inn Stratford – there is a whole other blog post to come about that! Lovely hotel but finding it proved a bit of an 'adventure'.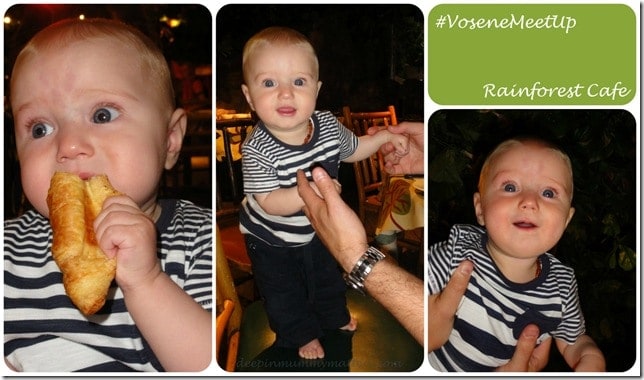 Thanks to our overnight stay we arrived at the Rainforest Cafe bright-eyed and bushy tailed, excited by our day ahead. We received a warm and friendly greeting on arrival and then as we found ourselves somewhere to sit, the tiddlers were invited to do cake and biscuit decorating with the Nannies who had been hired to make the event enjoyable for parents as well as children. Unless you are a parent yourself you just won't begin to understand how nice it is to be able to hold a full conversation with full sentences and no interruptions from the little people.
Beanie boy decided that Mummy's diet could wait a little longer by decorating a chocolate cookie and a gingerbread man for me with all the decorations he could find (or so I thought until he produced this one for me just as we were about to leave!).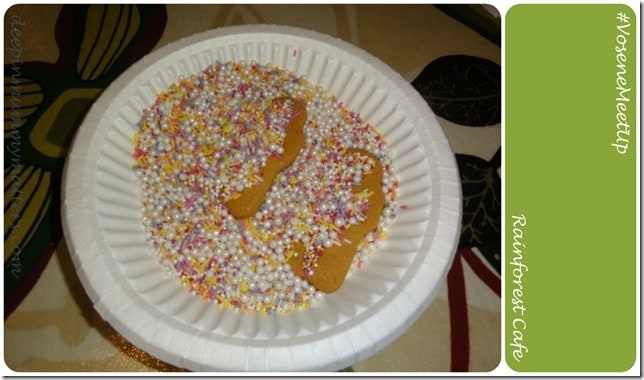 We listened to a very brief speech from Sophie about the huge range of Vosene products available and the new developments within the brand. We were given only two instructions for our time at the Rainforest Cafe; eat as much as you like and have fun!! Sometimes these PR companies just ask too much, they really do 😉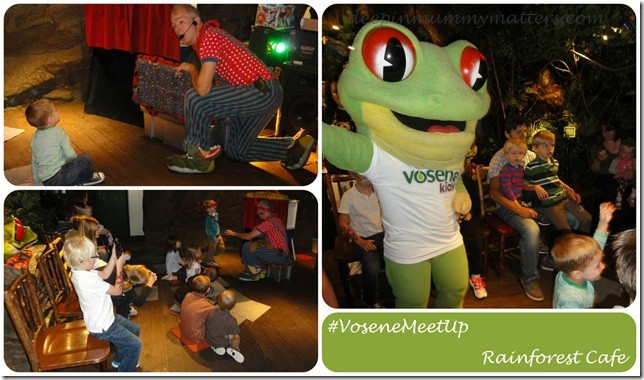 It has to be said, the #VoseneMeetUp was one of the most successful blog events I have attended lately. The children's entertainment was fully catered for with the help of the Nannies and their cake/biscuit decorating, there were colouring and activity sheets on every table, there was a Magician/Children's Entertainer and a very talented Face Painter. Even I had my face painted for the first time ever!! I love it when events think about keeping the children entertained because that leaves the parents free to concentrate on why they are there, socialise and eat lots of yummy food.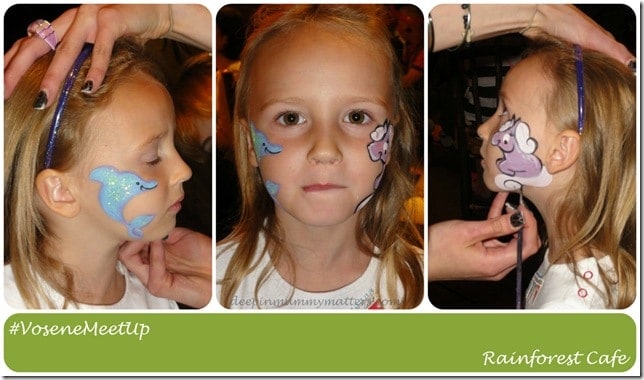 Jelly Bean is getting the hang of this weaning lark and managed to munch his way through two croissants and was quite the flirt with all the ladies who took a shine to him. I think we have a Beanie Boy number 2 in the making!!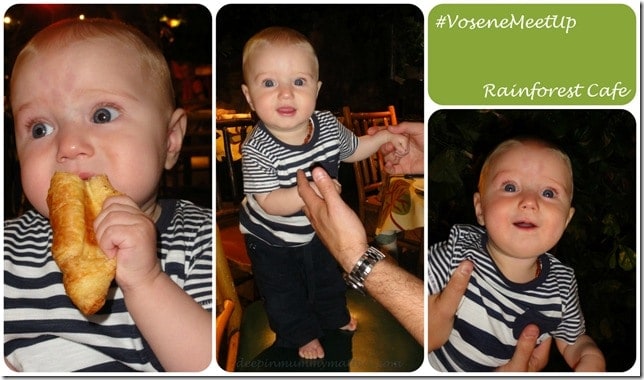 At the end of the event the children were given some fab Activity Packs and we were all given packed lunches to take away with us so that we were fuelled up for the remainder of our day in London as well as an A-Z of London to help us on our way.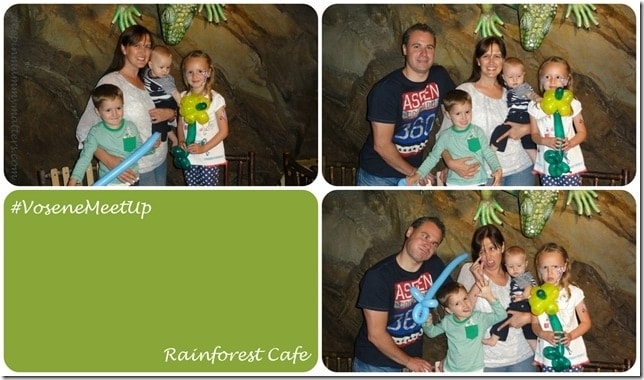 DISCLAIMER: We were provided with our accommodation, travel, breakfast and a goody bag for the purpose of this post. All words, images and opinions are my own and may not be copied without my permission. I have not been instructed what to write.