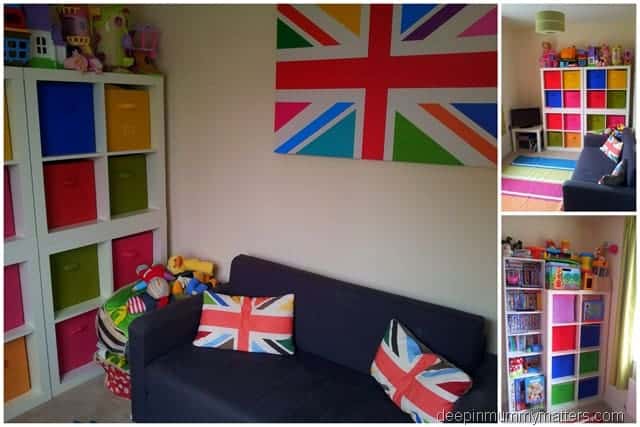 Creating a playroom on a budget
If you've got kids, you'll be all too aware of the mess they can make. A few weeks after the birth and they soon become king or queen of the castle. This is why, if you've got the room, you need a playroom.
I know what you're thinking… they can play in their bedroom. Well yes, but in reality they'll probably have more toys than they know what to do with. Their tastefully decorated bedroom will soon look like preschool.
Also, what about when they get into that art phase? Do you really want their new bed linen to be splattered in paint?
There are numerous reasons that a separate playroom is a good idea. However, if you haven't got a bottomless pit of money to throw at your new venture, take a look at these tips for the perfect playroom on a budget.
Paint it!
Whether you're transforming the old guest bedroom or you've just had a loft conversion, you don't need to go to town on the décor. Some brightly coloured paint will instantly make the room child-friendly. Say goodbye to textured wallpapers and other expensive finishes – just pick a couple of great colours.
Cushions
As you're making a playroom, it's going to be played in. Instead of purchasing expensive furniture, why not just cover the floor in a thick rug and thrown down lots of cushions and pillows? It will make it more fun and comfortable when the little ones are crawling around on their hands and knees.
Storage
Let's face it; a playroom will get messy from time to time. While you want the kids to have fun, it's important that there is some adequate storage. You could use the storage to make a feature out of the room, for example if you've got box sash windows or a fireplace, build the storage around them.
Get the kids to join in
After all, you are redecorating for them, so why not get them to join in? Spend the day together as a family, roll up your sleeves and get stuck into creating the playroom. Not only will you get to spend time together, but you'll also save on the cost of getting the professionals in.