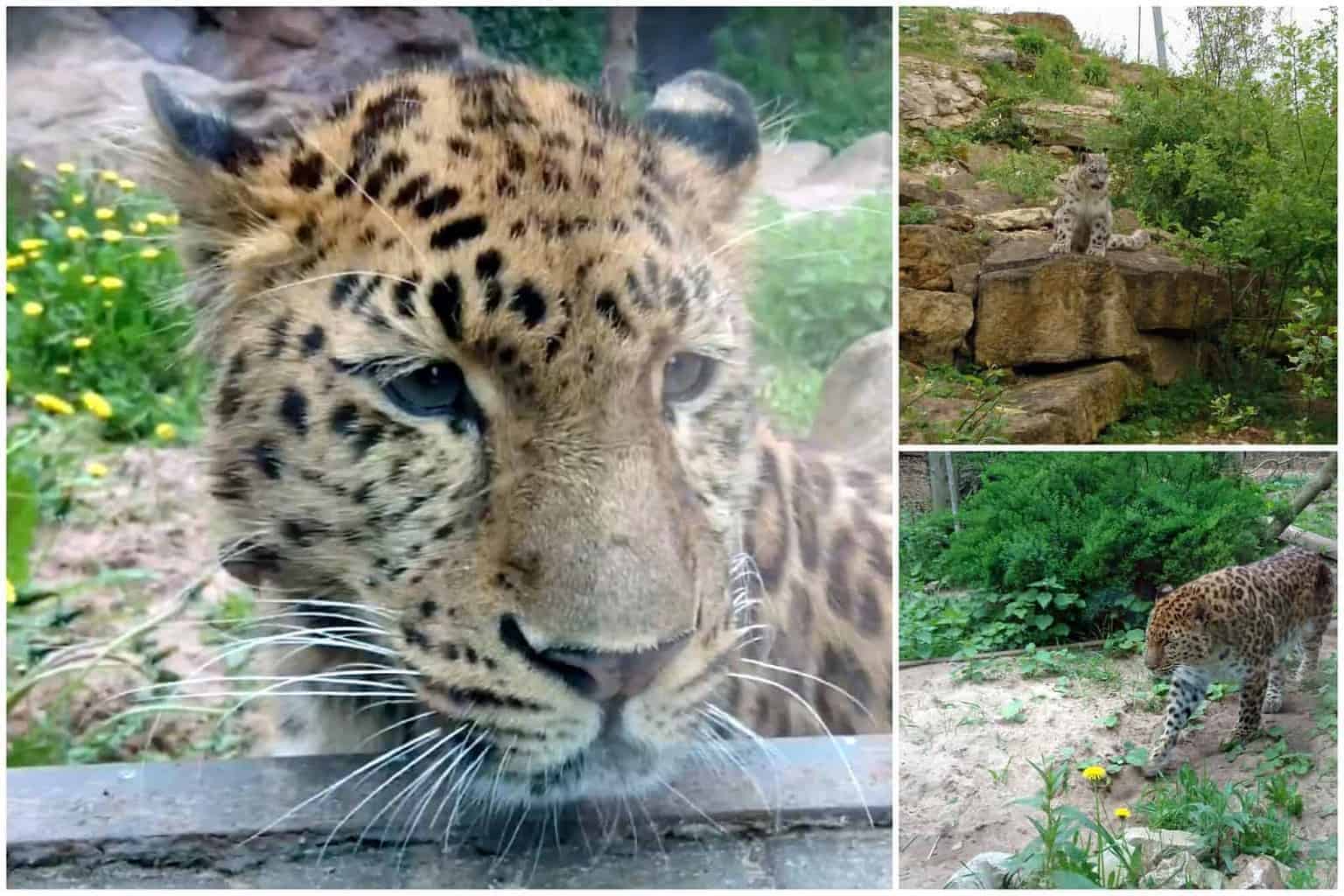 Family day out to Twycross Zoo
How can it be that Twycross Zoo has escaped my radar for so long? Set in 88 acres of Leicestershire countryside, just off the M42 between Birmingham and Nottingham, Twycross Zoo is very easily accessible and a gem of a family day out. This medium to large sized zoo is home to around 500 animals across 150 species and it's open 364 days a year!!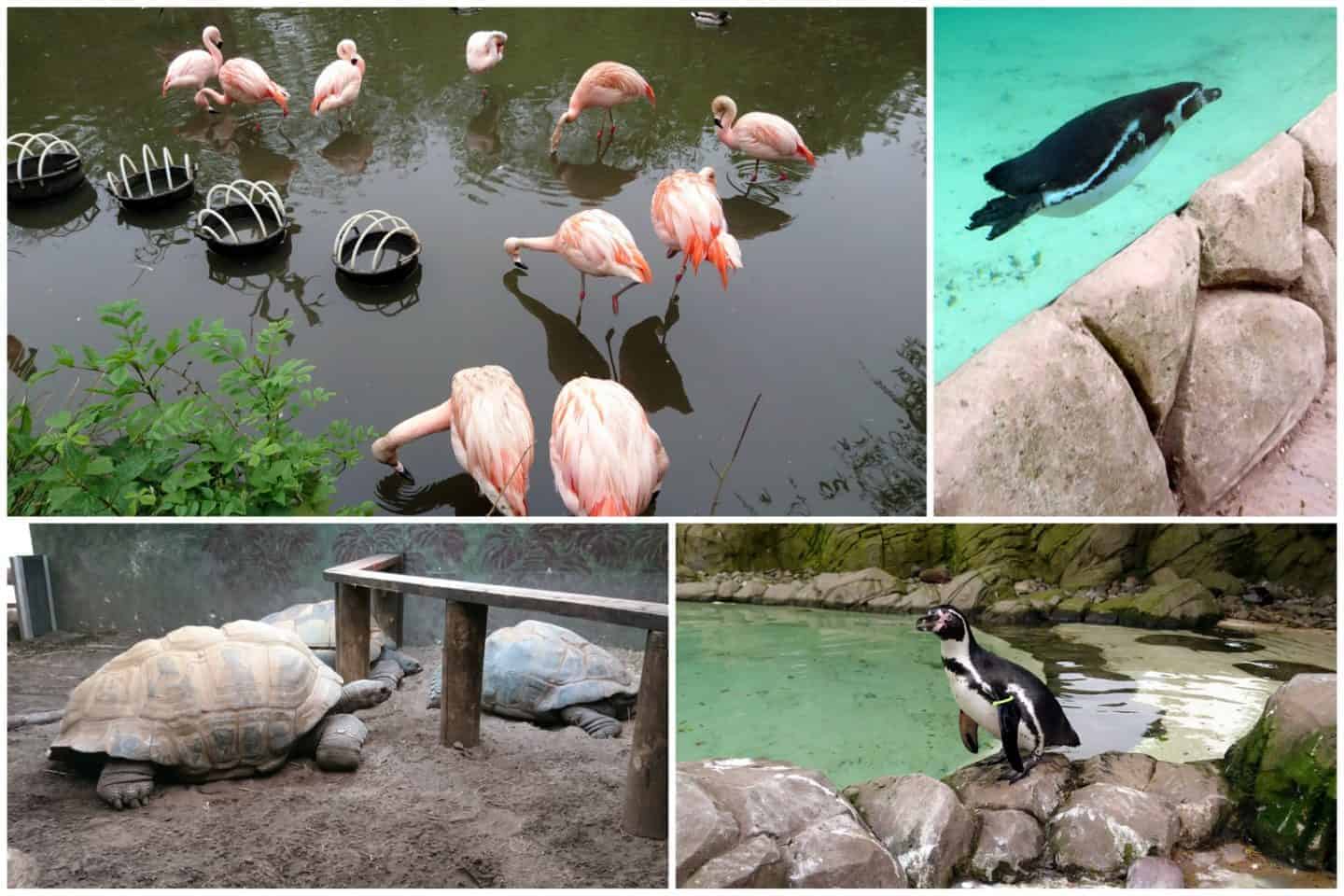 Meet the Monkeys
When we arrived at the zoo I excitedly took my DSLR from its' case and was extremely annoyed with myself to find that I had left the battery in the charger at home. I had been so busy checking that I didn't forget my SD card, the battery slipped my attention. Thankfully, the point at which I made this discovery was right when we were standing at the side of the black-headed spider monkey enclosure. These two little monkeys were hilarious to watch, they appeared to be teasing each other with a piece of bamboo which they were fighting over, they really could have given Spiderman a run for his money as they jumped, swung and sprang around their enclosure chasing each other. Their tales are extraordinarily long and have a section of skin at the very tip which obviously helps them to grip with they are swinging through the branches.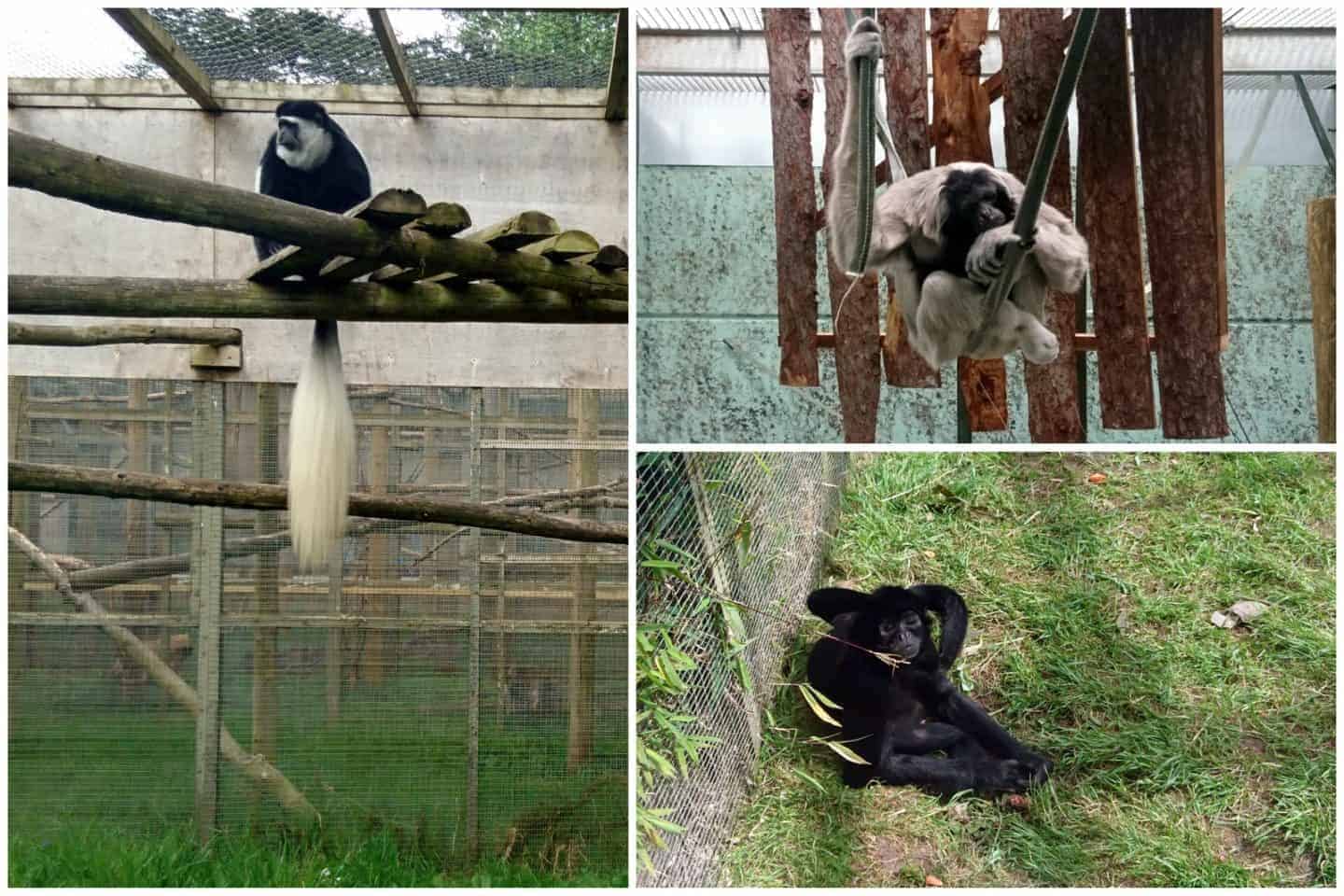 Close by we were also able to see; black and gold howler monkeys, black and white colobus monkeys, Diana monkeys, Dr Brazza's monkeys, L'Hoest's monkey, Red titi monkey and variegated spider monkey. In the purpose built Gibbon Forest we saw the Agile gibbon, Pileated gibbon and northern white-cheeked gibbon. There was also a small monkey house which was home to the marmosets, langurs and tamarins.
Meet the primates
Western Lowland Gorilla
Twycross Zoo is reknowned worldwide for it's primate collection. They are the only place in the UK where it's possible to see all four types of great ape – gorilla, chimpanzee, orangutan and bonobo. Now I must admit I am a bit of a primate fan, perhaps it's because they are the nearest mammal to ourselves but they are just so cheeky, playful and full of character.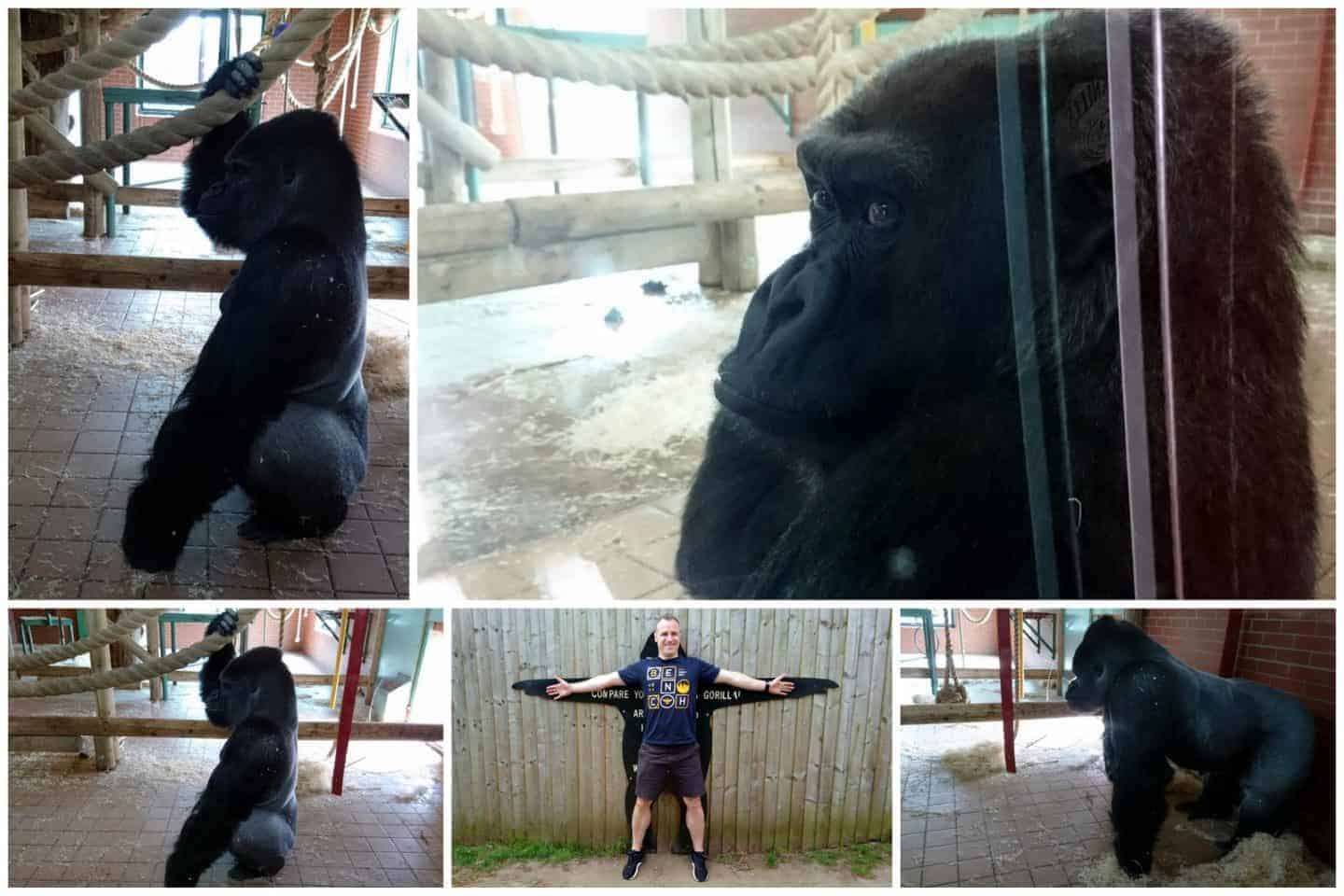 The gorilla house was home to a family of Western Lowland Gorillas where Dad was clearly in charge. One of the adolescents was playing around in the straw when we arrived but big Daddy ran in and cleared him out of his way. His shear bulk was quite something and the way that he looked at you through the glass made you very grateful that the barrier was there. Through to the rear cages we spotted a young baby who was rolling around and entertaining one of the keepers on the other side of the bars. It really is like watching a young child at play.
Chimpanzee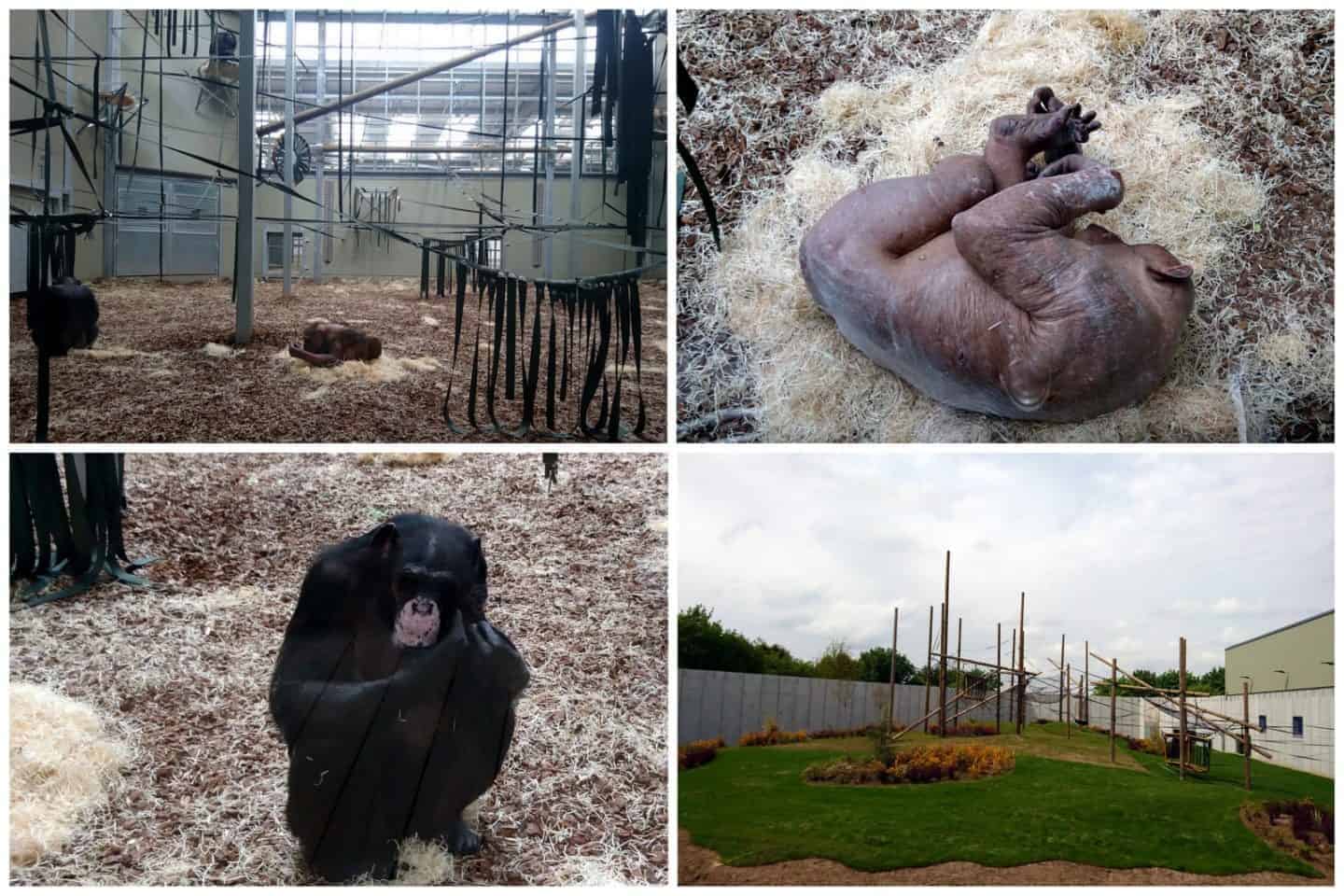 There is a new enclosure for the Chimpanzees called Eden which has recently opened and is amazing!!! I shall be going back to have a closer look at Eden in a few weeks which I am very excited about. Walking inside one of the first Chimps we came across was the rather sorry looking fellow in the top right photograph. He is around 36 years old and has Alopecia, a condition he inherited from his Mum who has a bald patch on her back. He has no hair at all which makes him look rather strange. Unfortunately he had got into a fight recently with one of the other chips so he had a few nasty cuts and scrapes which have been treated by a vet but the lack of hair made them all the more prominent. I lost count of how many chimps lived at Eden but there were quite a few spread out through the different areas. This little one on the bottom left photograph was very cute. They were sitting right next to the glass sucking their thumb intently watching a little girl stood on the opposite side of the glass sucking her thumb.
Orangutan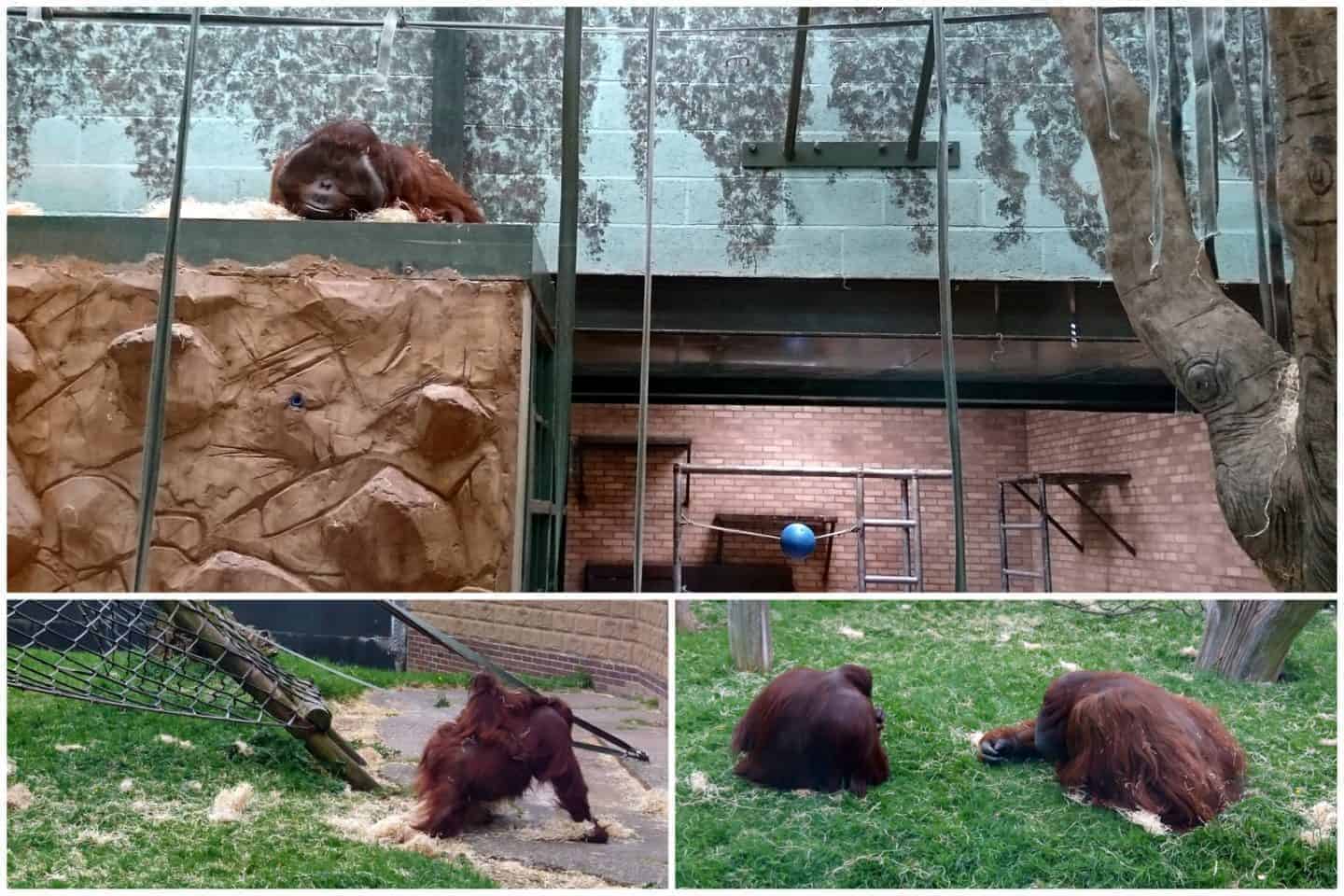 The Orangutans are one of my favourite apes, I think it's their giant faces and the way they look at you as if to say "who are you looking at?" At Twycross they have a family of Mum, Dad and two dependents, the youngest still being only a baby. Thanks to my lack of a decent camera I couldn't get a photograph of the baby but it's hair was very comical. It reminded me somewhat of Tina Turner! Watching them interacting was really interesting, the Mum used her hands and feet to collect up straw from outside and then the baby would reach out and open the door so that the mother could carry them and the straw inside. Later when the Dad came out we watched as he grabbed handfuls of grass and stuff them into his lips where he then looked down and carefully pulled out each strand of straw until he was left only with grass.
Bonobo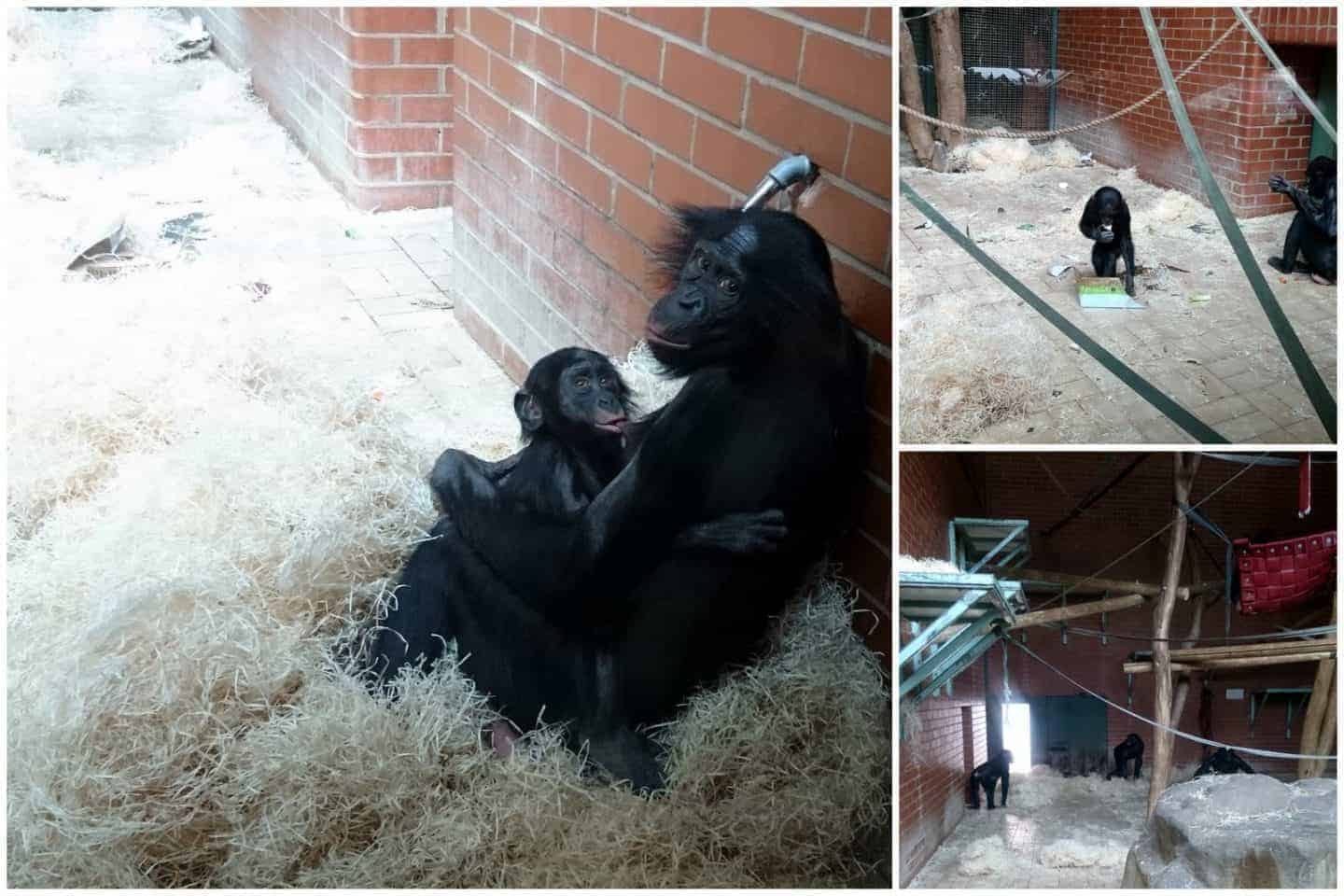 I think the Bonobos had to be the highlight of our day, we have never witnessed such playful apes ever. I couldn't quite get a grasp of how many were in their enclosure of the family units but there were a couple of babies, a few adolescents and a few elders. The babies were very adventurous and playful with the elders keeping an eye on them, grasping their hair to try to slow them down from time to time and the adolescents were extremely cheeky, chasing each other around, slapping the others on the heads and backs as they shot past. Two or three times one Bonobo in particular would run up and 'high five' Lillie and Ollie if they were standing with their hands on the glass. Initially it frightened them but once they realised there was no danger they thought it was very funny.
Asian Elephants and Giraffes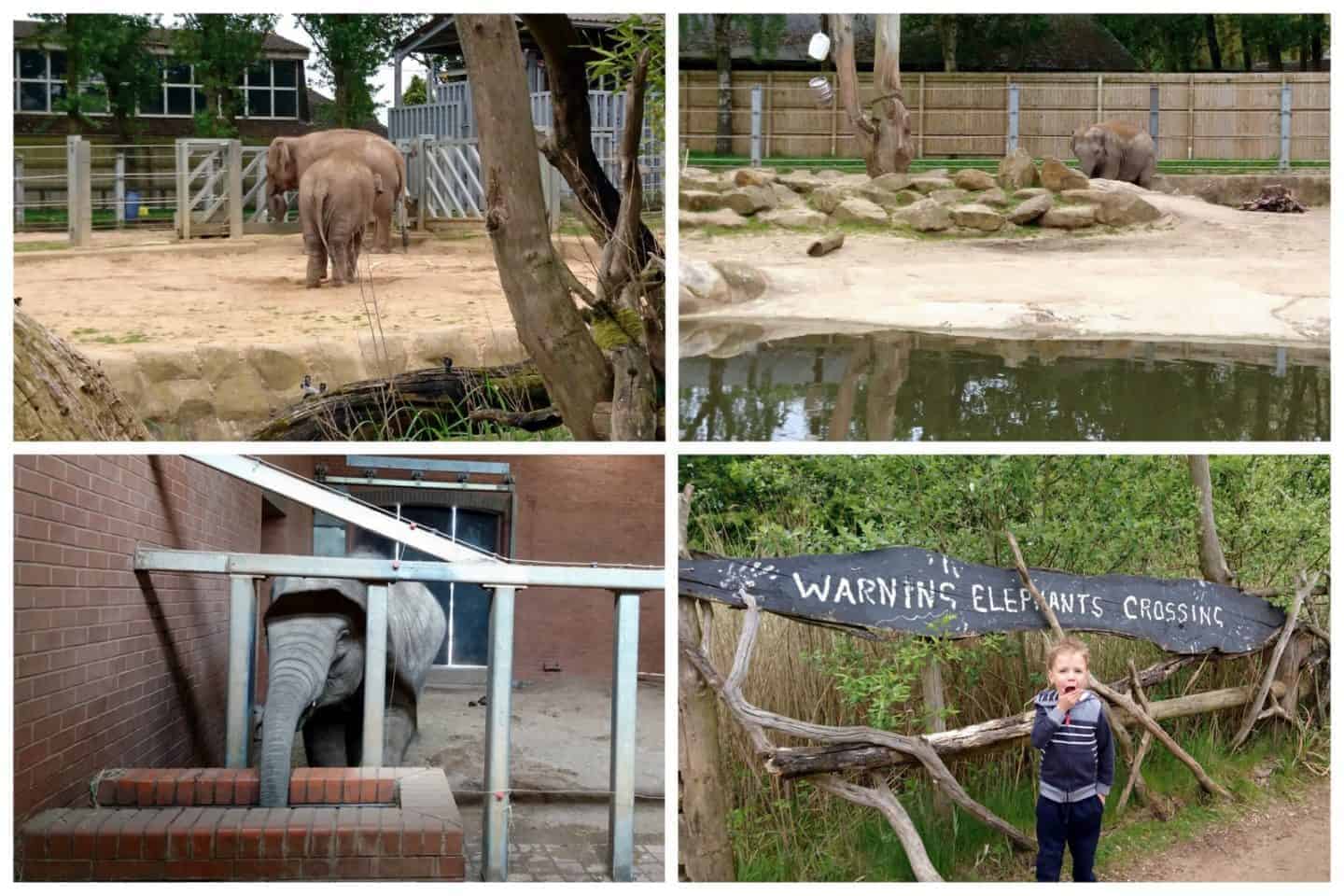 We were lucky to catch sight of the Asian Elephants because according to the Zoo's website they are on the move and heading to pastures new at Blackpool Zoo. It's a shame as they appear to have a beautiful enclosure at Twycross both indoors and out with a large water hole for playing and wallowing in.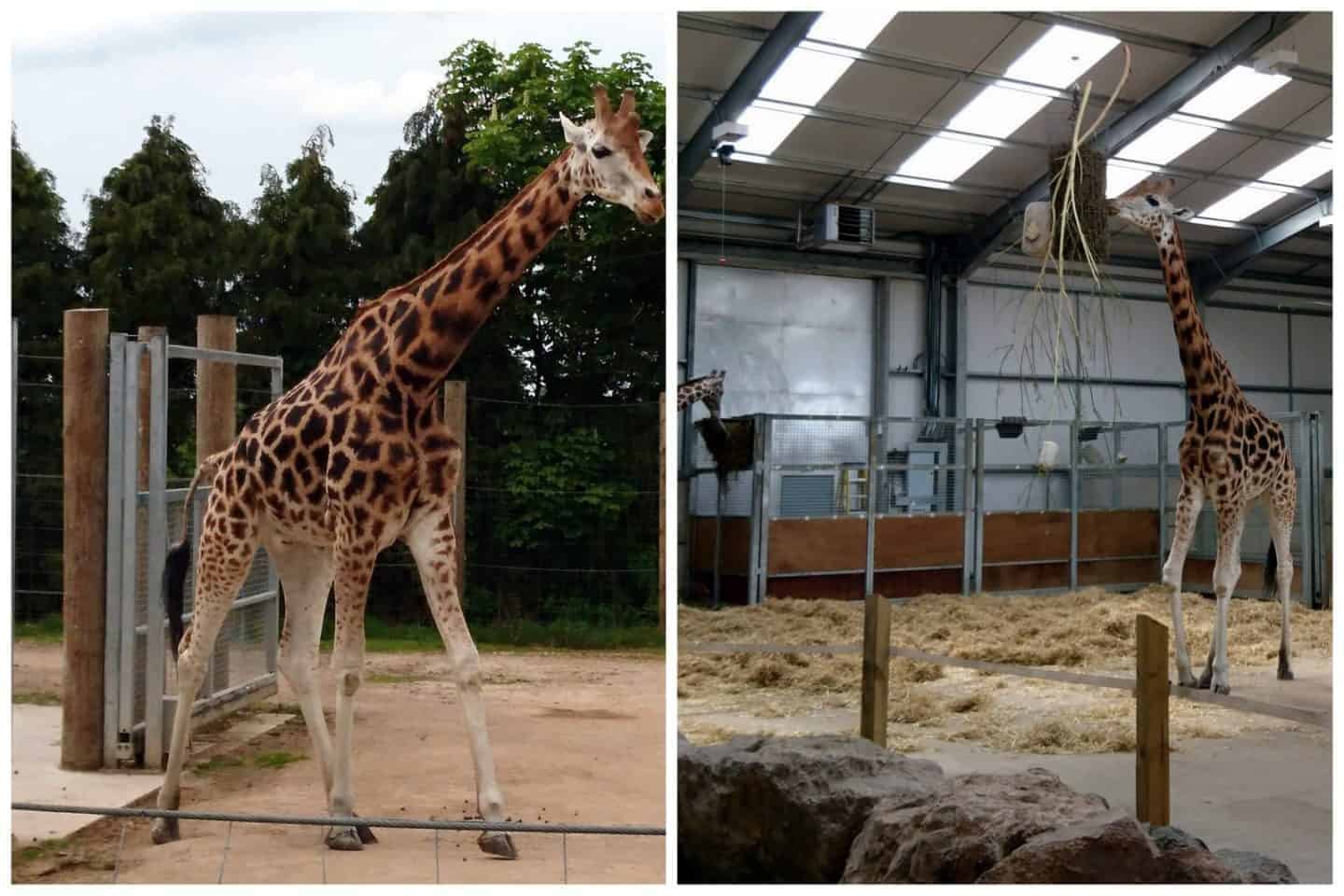 Next to the Elephants were the Giraffes who have a large indoor and outdoor section with great views for visitors, including a lookout-style viewing platform at the far end past the Elephants as you head along the waterside path to the Aviary.
The Big Cats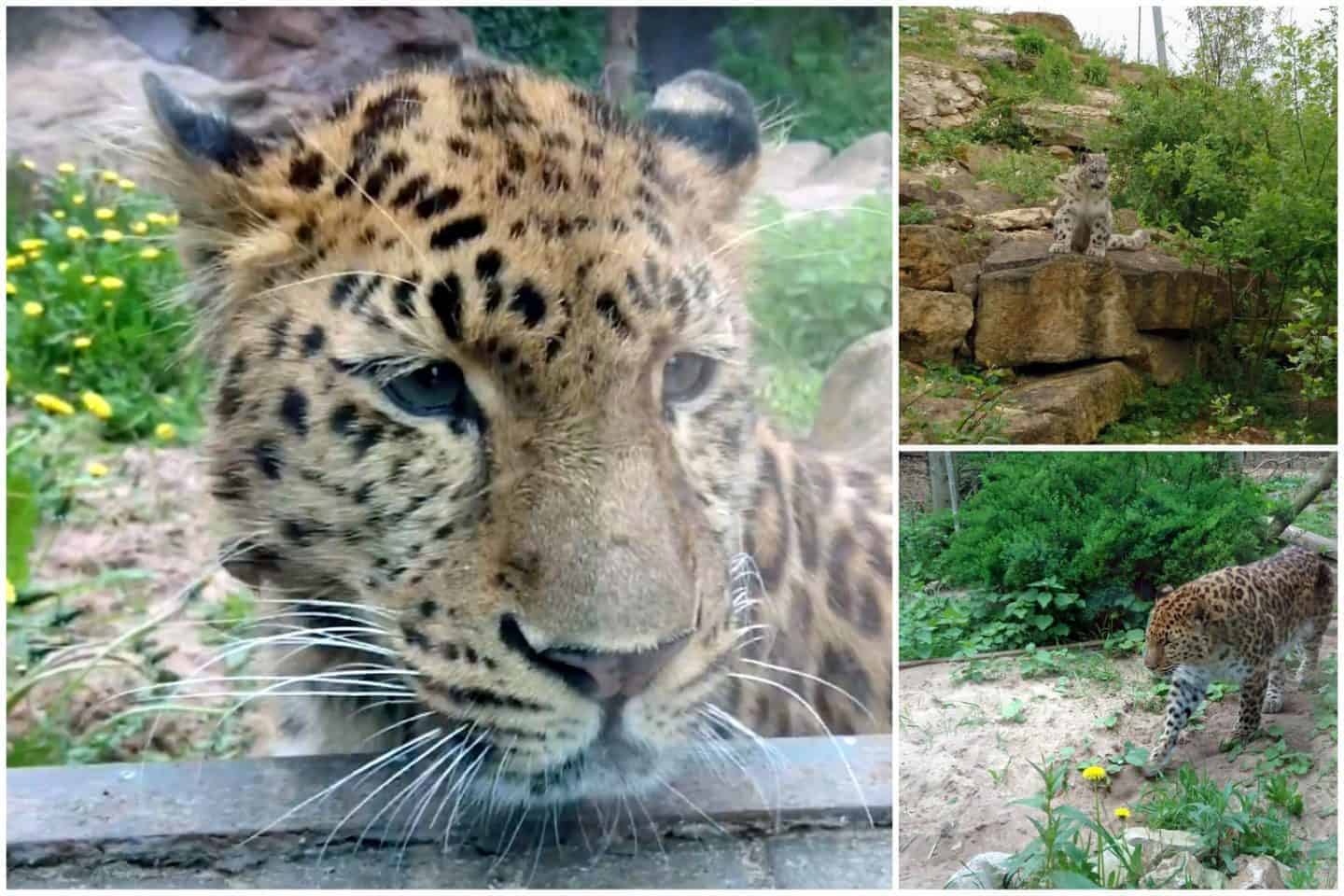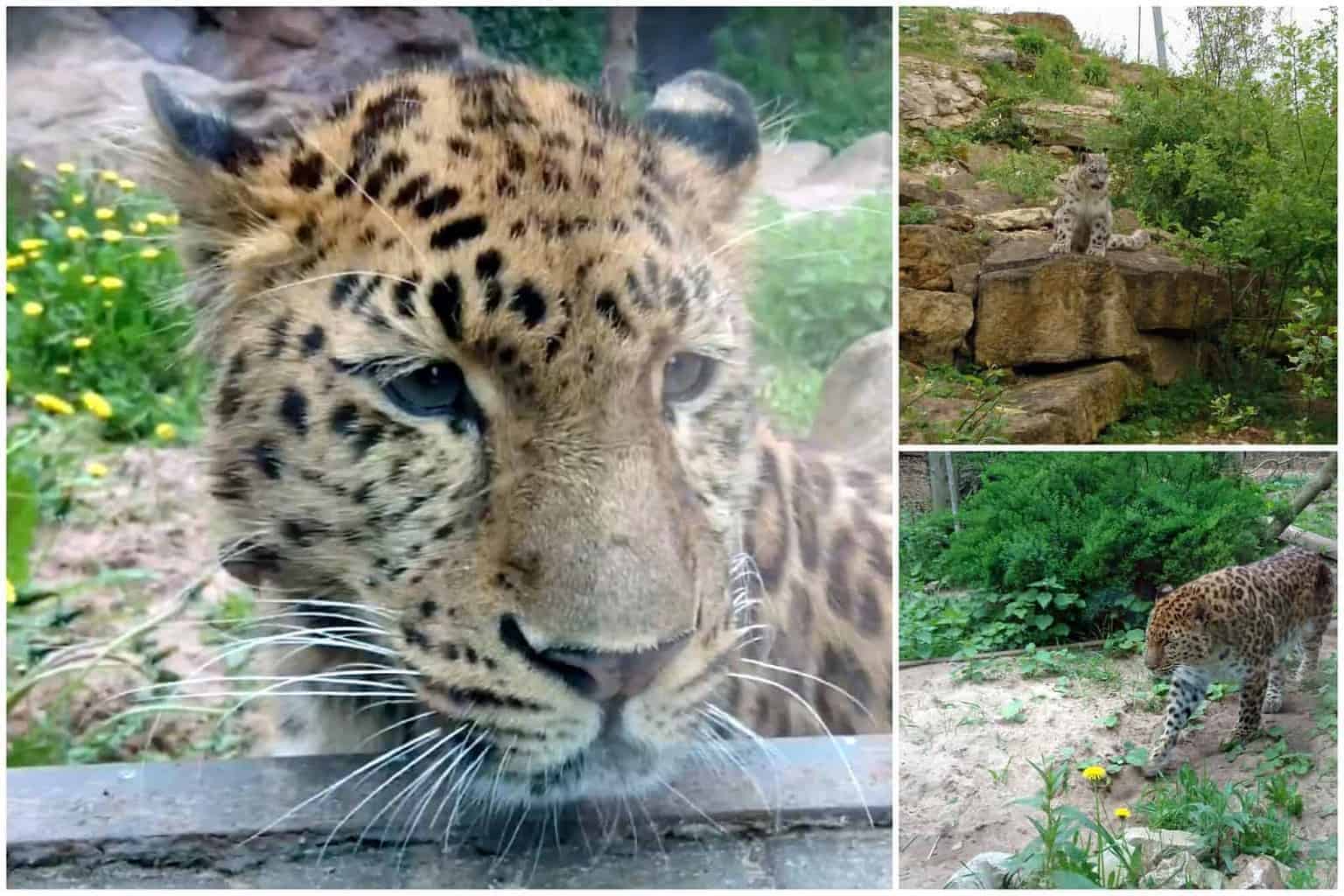 Amur Leopard
For me, no zoo visit is complete unless they have a big cat or two and Twycross Zoo did not disappoint. Towards the end of our visit we discovered the Amur Leopard. As far as we could count we think there was one male and 3-4 females. The male was kept separate and was a beautiful chap. We found that if we stood at the furthest left window every now and then he would stand by the window and roar to his heart's content.
Snow Leopard
If you happen to eat in The View restaurant, you could be in for a treat as it has a panoramic window which runs the full length of the Snow Leopard enclosure. We popped over to the window just as we were about to head home when the restaurant was almost empty. One of the Snow Leopards appeared to spot us standing by the window and began to roar and snarl very loudly, it made us quite thankful that there was water and a large pane of glass between us.
Walk-through experiences
Butterfly House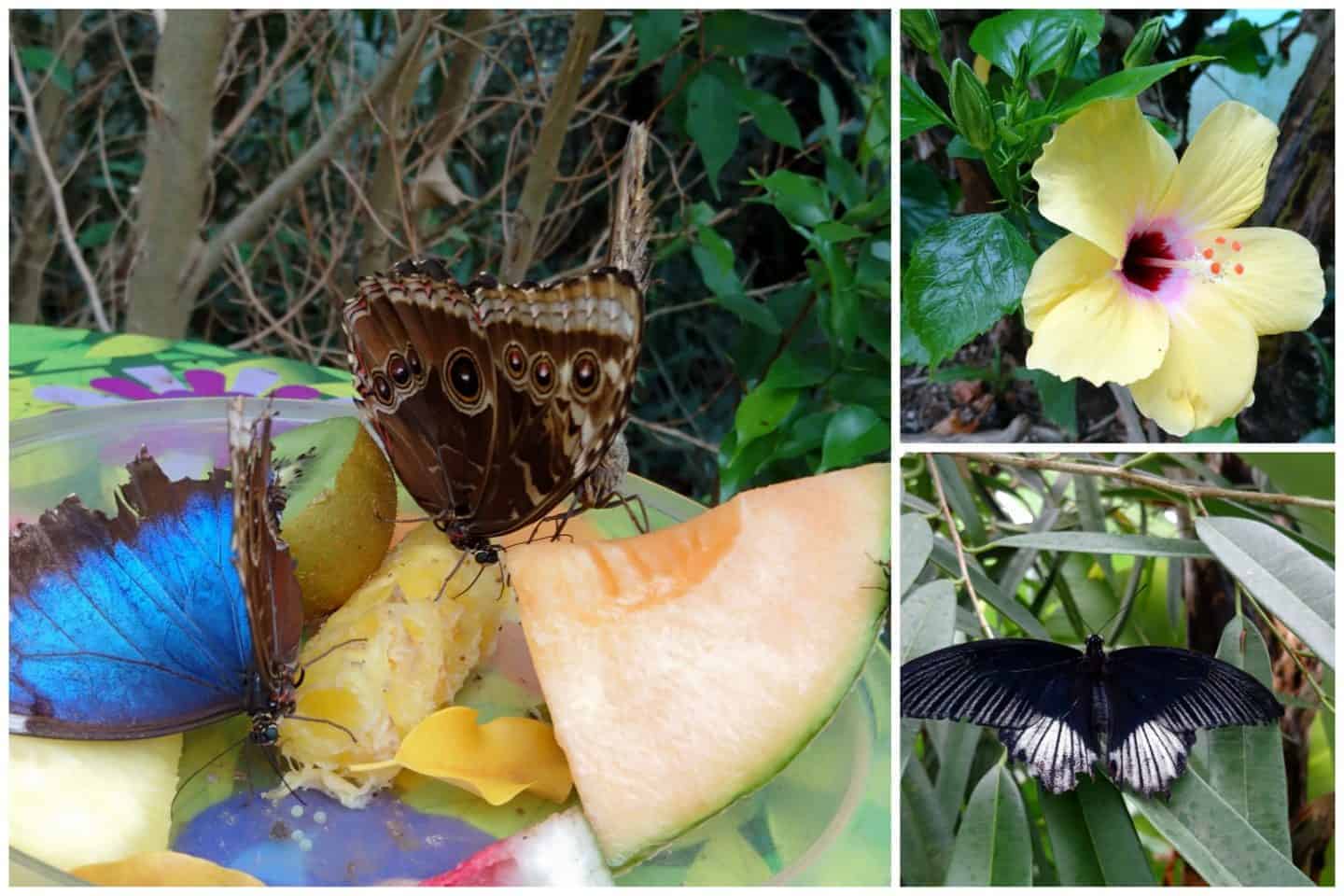 Since the Beans and I have been walking Bramble they have begun to notice butterflies much more and have quite the keen interest in them. They have been picking up on the names of those that we see regularly like the Large White, the Holly Blue and the Red Admiral. I had been promising to take them to a Butterfly House so they were excited to spot one at Twycross Zoo where they were able to see some beautiful large butterflies.
Lemurs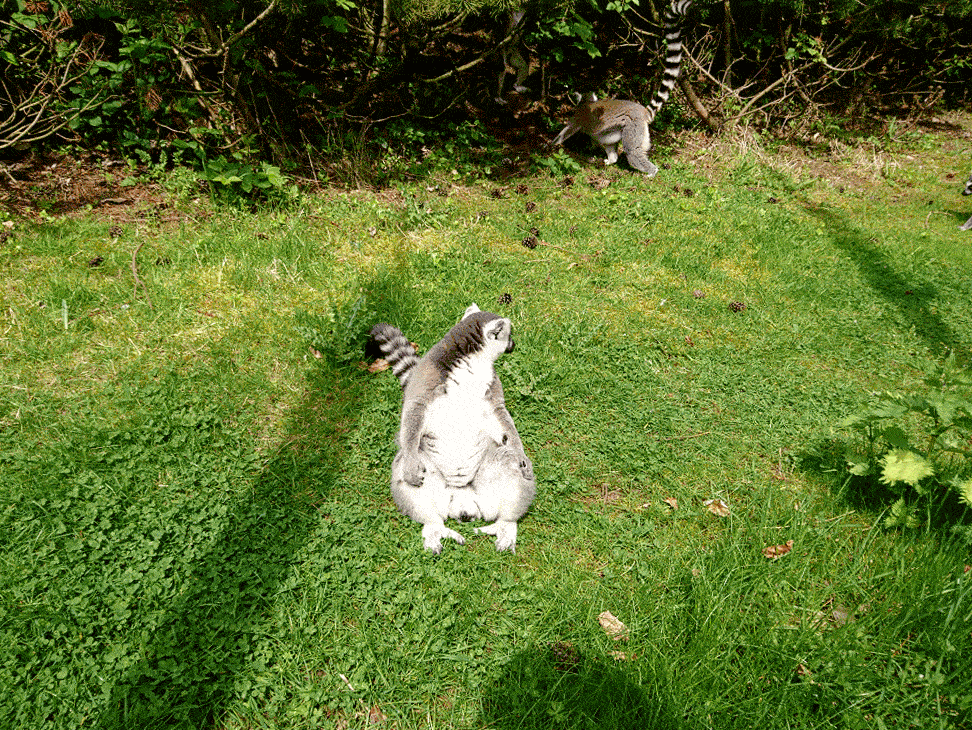 Thanks to the children's film Madagascar, Albie's favourite zoo animal is the Lemur because he thinks they are all King Julien. Getting to walk through the Lemur enclosure made his day although he was a little upset that he couldn't pick one up and cuddle it!!
Playtime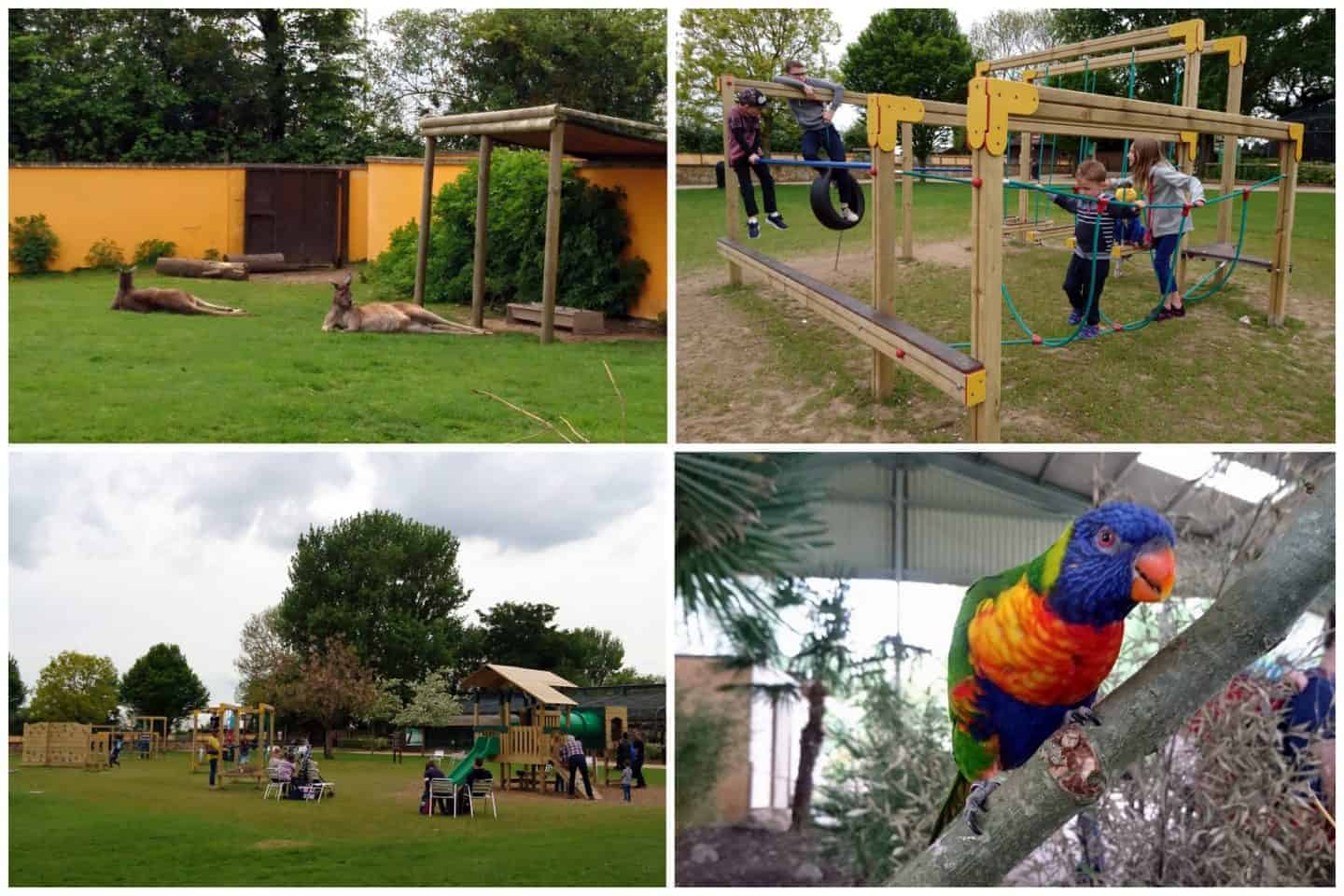 The children's play area is in a large field surrounded by the Lorikeets walk through aviary where you can buy cups of nectar for £1 to feed them, the kangaroos and the monkeys. The play area itself managed to squeeze the last ounce of energy the Beans had left in them which made for a quiet journey home.
Himalaya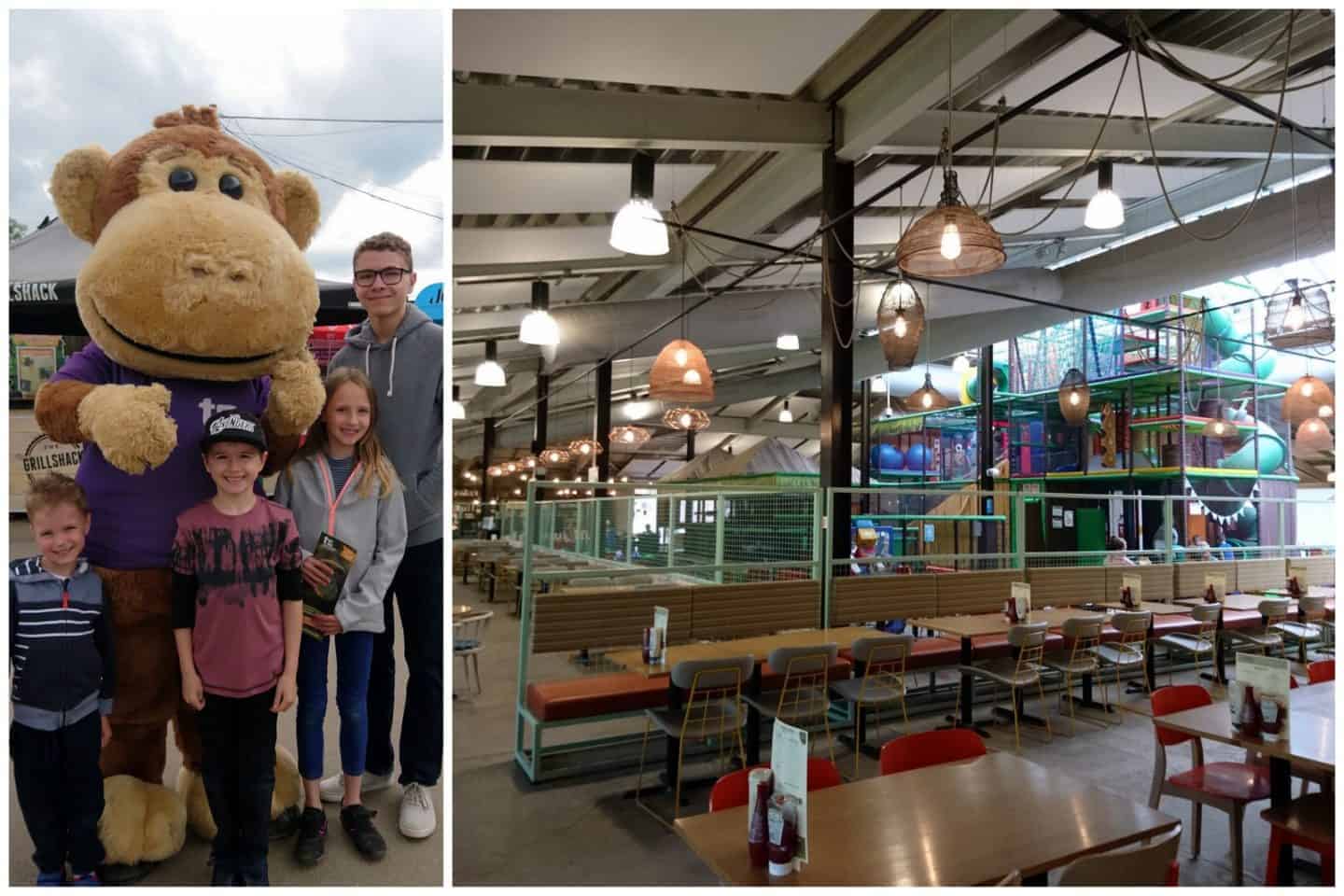 You enter and exit Twycross Zoo via Himalaya which houses the Softplay Jungle in the centre (additional cost), the Vine Cafe and The View Restarant as well as the gift shop and toilets.
It's a Charity
Twycross Zoo has been a charity since 1972 raising money to support animal conservation and environmental education. If you would like to help you can adopt an animal, make a donation and nominate Twycross Zoo as charity of the year which will help to fight the decline of so many endangered species. All funds which are raised are invested back into their mission of conserving endangered species and communicating the conservation message.
Facebook |  Twitter | Instagram | Youtube | Pinterest
#FollowYourHeart
DISCLAIMER: We were given complimentary tickets to Twycross Zoo in exchange for our honest opinion of our visit. All words, images and opinions are my own and may not be copied without my permission.