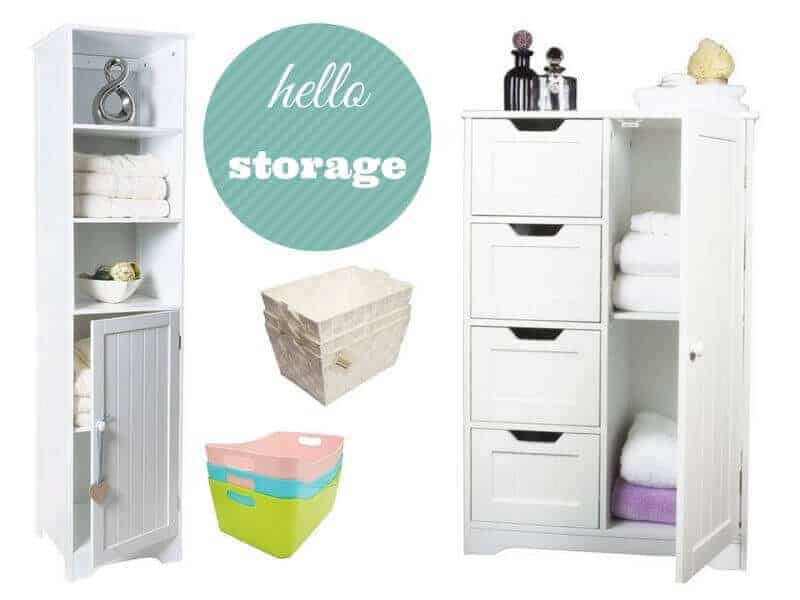 Family Bathroom design ideas
As you know we are a family of 6 and whilst Hubby and I have our own en-suite, four children using the family bathroom means it needs to withstand a lot of wear and tear. So how do you make sure that a family bathroom will cater to the whole family? Here are a few ideas to help;
Storage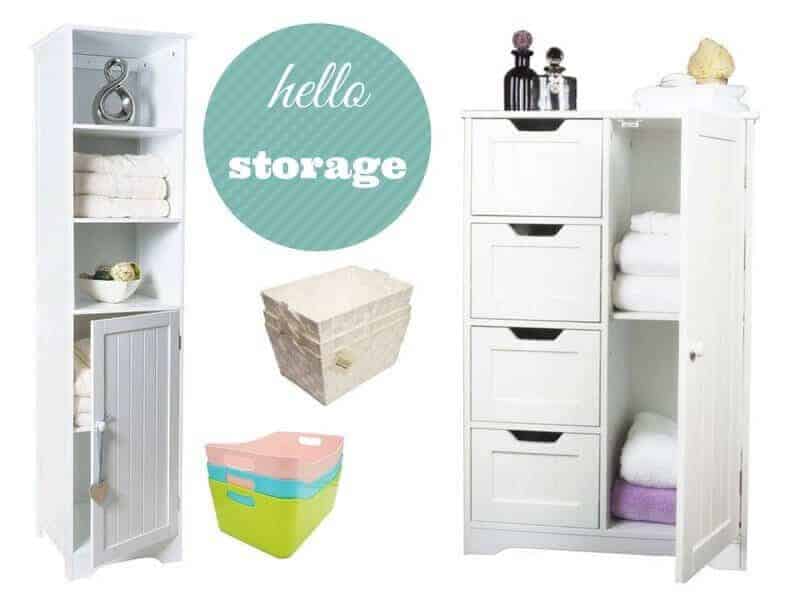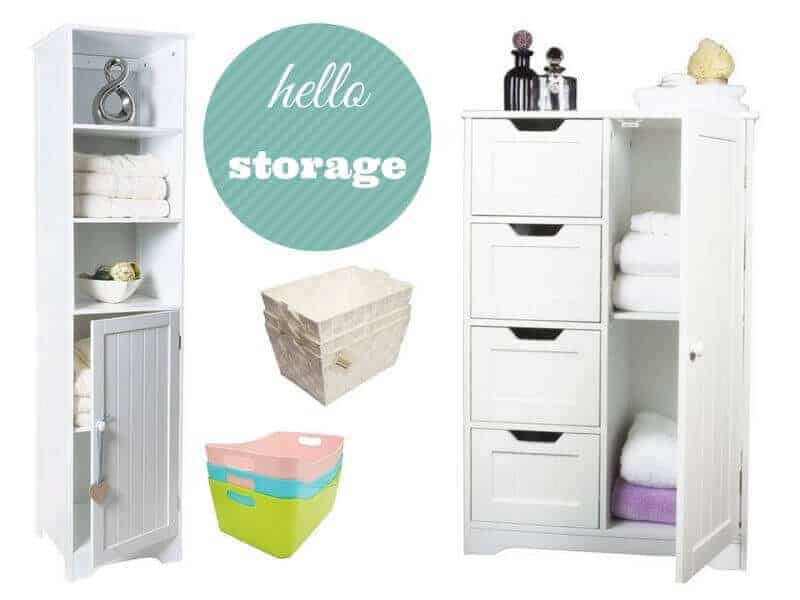 With children, you can guarantee there will be a lot of 'stuff' so unless you want your bathroom to look like a garage sale you'll need some good storage solutions. When you are short on space then a good tallboy is a must, the cupboard at the bottom is great for hiding away the less pretty aspects of your bathroom necessities and the shelves at the top can either be left open and have a shelf for each person (or to share if you need to) OR you can buy little coloured baskets to use as drawers. We have small square grey baskets in our tallboy to match the walls but I might change them soon to add a splash of colour.
A Bath for Everyone
When you have a mixture of ages, it's a good idea to have a shower over your bath, especially if you don't have space for a separate shower. Our teen needs to have a shower in the morning otherwise we would never get him out of the house on time but we need a bath to keep the little people clean. There are lots of great bath options to choose from over at
Superbath
.
Whilst I'm not usually a fan of shower curtains, they are easy to throw in the washing machine each week and can be changed to suit any colour scheme. Shower screens I have found are the devil when you have a teen in the house, as you feel like you are forever cleaning it and yet it still looks scaled and dirty.
Bathroom Taps
Bathroom taps have the ability to make a bathroom look really modern or really dated so choose your style wisely. I spotted some kitchen taps I liked recently for their angular design and then I saw that Grohe make bathroom taps in a similar design so I shall be adding them to my wishlist when we restyle our bathroom.
The Perfect Shower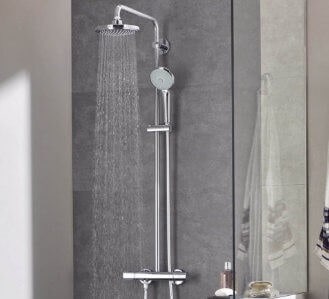 I'm a big advocate the double head shower systems because they again give you options, I like options. For washing the hair of the little ones we need a shower attachment that can be lifted away from the wall to use over the bath and keep the water where it should be but for those who use the shower alone the large showerheads are amazing. It's like standing in a waterfall (well that's where I imagine I am) and is so very relaxing. It's a little bit of luxury to get your day off to a good start.
Colour Coding Accessories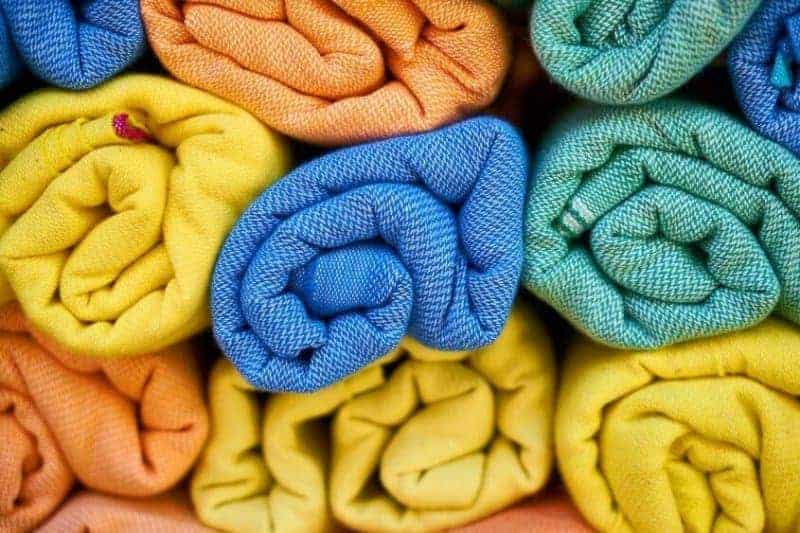 Save on those arguments of who used someone else's towel, toothbrush (insert offending item here) by colour coding everyone's bathroom items. We have been doing it for years and believe me it makes life so much easier. We even have colour coded towel pegs so that they can put their towel on their peg.
Family Bathroom Wall Stickers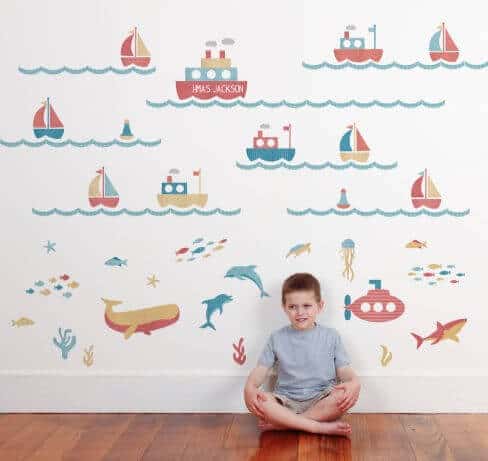 Add some personality to the bathroom with Wall Stickers, easy to put up and easy to take down when you want to change your theme. If you have little ones who are less than happy to have a bath then adding stickers is a great way to make space look more appealing to them. We have used TinyMe stickers for years and have loved them, I can assure you they do not damage the walls in any way and I have even relocated them a couple of times without any trouble when rooms have moved around.