Extra Special Christening Gifts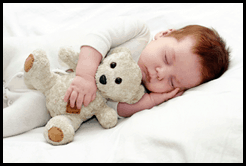 For those families who celebrate the welcoming of a new baby into the fold of the faithful, Christening gifts are always chosen with great care. Gifts should be something to be commemorative of the occasion but also something that will be looked on with fondness over the years. As time goes on there are fewer and fewer shops where religious articles can be purchased, but there are still places online that specialise in baby gifts with a huge selection of gifts for a Christening.
Although Personalised Bibles are more often given as Communion or Confirmation gifts, many Godparents choose to have one imprinted for their Godchild because it is their duty to raise the child in the faith in the absence of the parents. This is the whole meaning of being a Godparent and what better way to help a child grow in his or her faith than by giving the gift of the Holy Scriptures?
Some family members and friends also like to give a gift that has religious symbolism behind it and a lovely Personalised Miniature Crystal Book to sit on shelves is reminiscent of a Bible. It has the child's name and the date of the Christening. Then there are gifts such as personalised bracelets, personalised baby blankets, Christening blankets and even personalised musical keepsake boxes.
Bearing in mind that all guests invited to the Christening celebration won't be members of the church, borngifted.co.uk also has a whole host of other gifts which are ideal for the occasion but not religious in nature. Engraved wooden photo frames in pink or blue are absolutely perfect because they can hold pictures of the baby's Christening to be displayed on shelves or mantels. Finding extra special Christening gifts isn't difficult when there are so many to choose from so take a few moments to find one that will help keep this day memorable for years to come.
DISCLAIMER: This is a sponsored post.