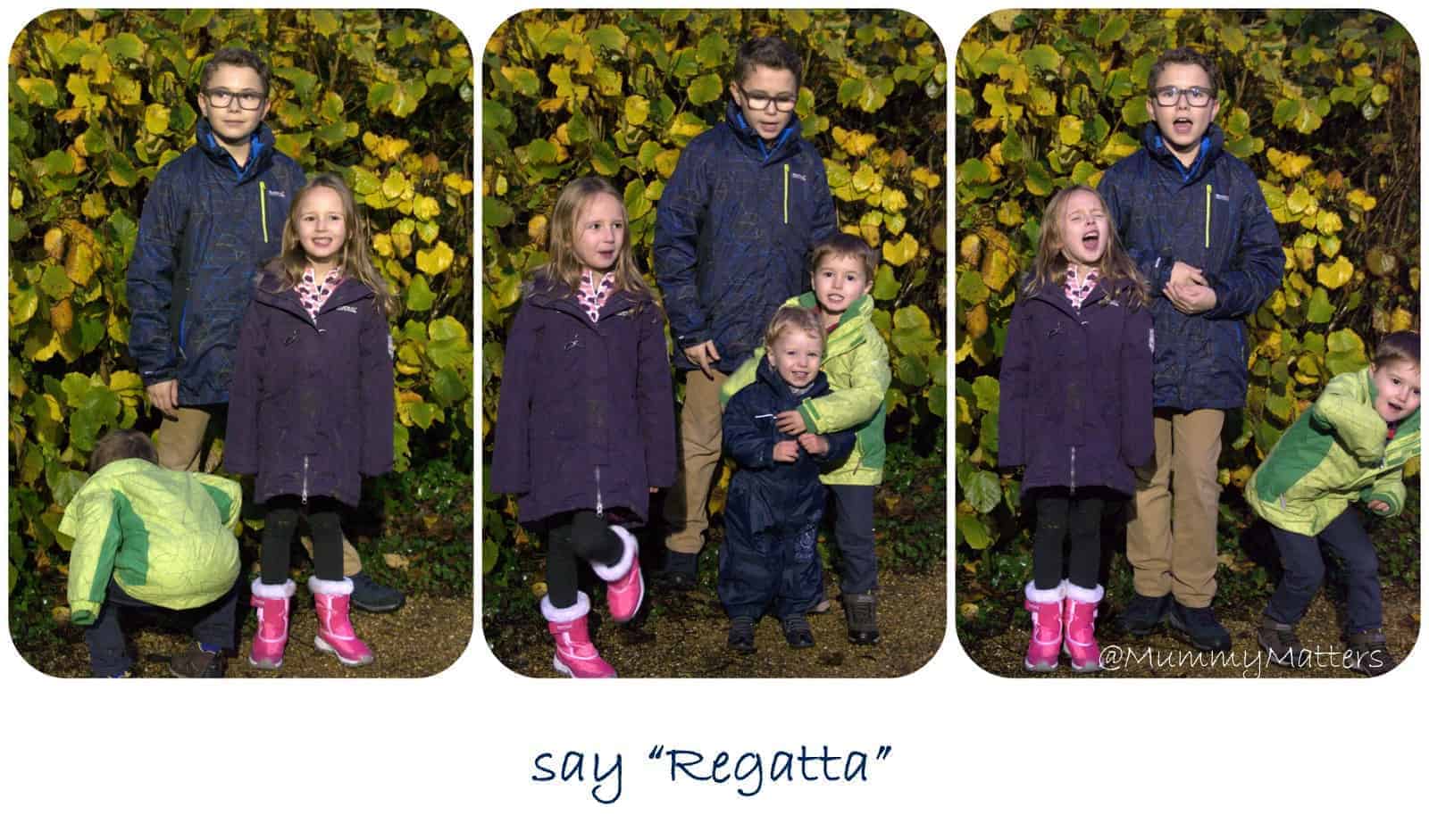 Enjoying the great outdoors with Regatta
There is no such thing as bad weather, just inappropriate clothing!
The best thing about Winter has to be Winter clothing right!? Providing you have the right jackets and appropriate footwear you can get out and enjoy the day just as you would in the Summer. We are very much an outdoors family, we love to go for long walks (it helps to wear the Beans out) but you can only do that if you are wearing warm clothes which keep you dry and comfortable footwear that keeps them warm, dry and let's them breathe.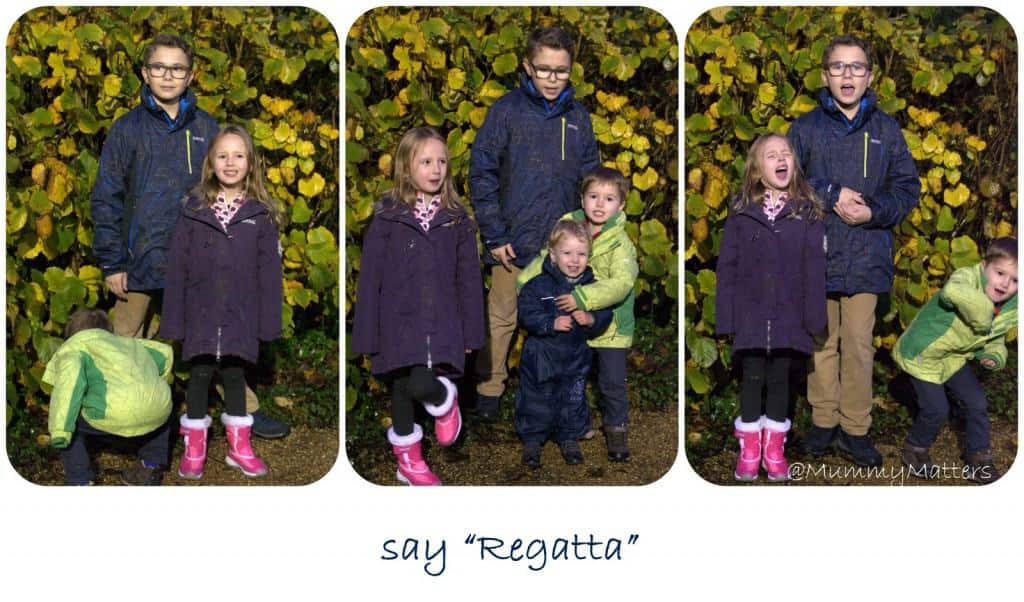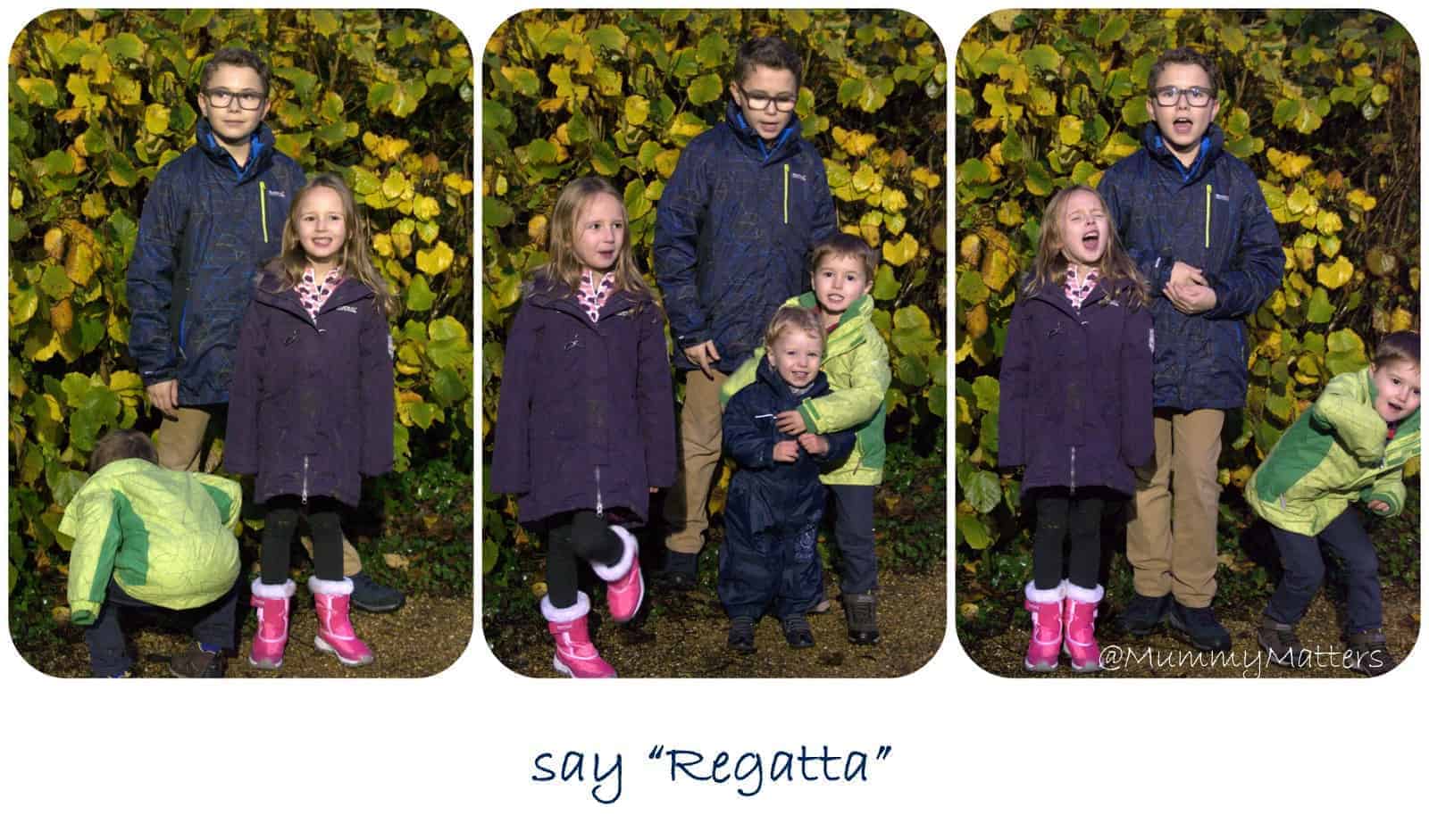 When you think of outdoor clothing there are certain brand names that you know you can rely on and Regatta is one such name. As a family of 6 the last thing I expected was to be asked if we would like to choose Jackets and footwear for the whole family to review but that's exactly what we did.
There were soooooo many lovely things to choose from it took more than one visit to the website to decide what to order but we definitely made the right decision as we all love our new outdoor gear and have been wearing it regularly since it arrived. The majority of our gear arrived in time for fireworks night so we were able to wrap up warm and enjoy the show.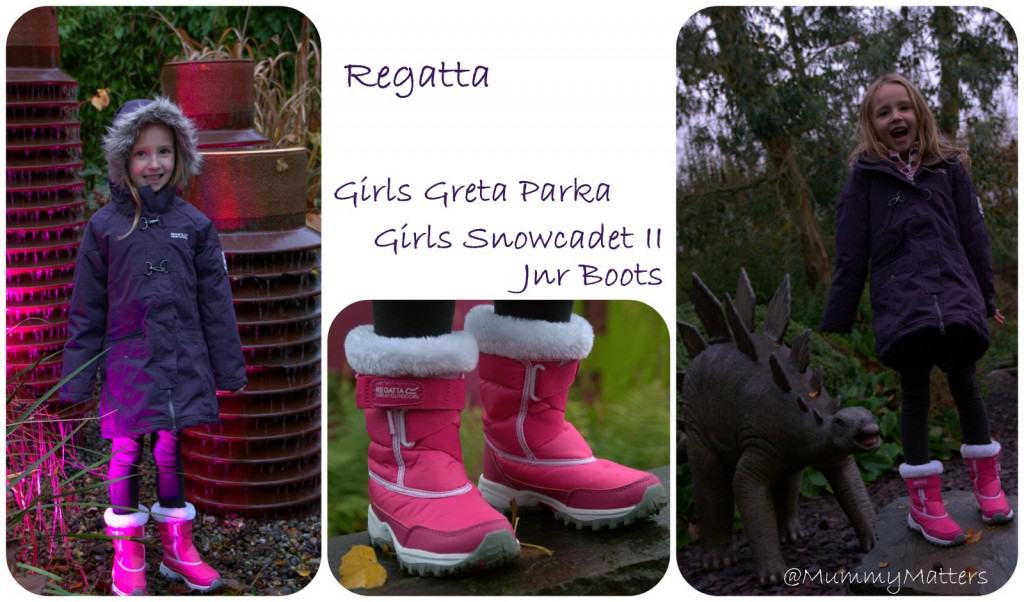 Last weekend we ventured out to grab some fun family snaps to show you just how great the clothing and footwear is. Little Bean chose the girls Greta Parka jacket and Snowcadet II Jnr Boots which have been a winner. She LOVES her boots, nothing to do with them being bright pink i'm sure. The boots are fully weatherproof, breathable and packed with insulation. They have a slip resistent sole which is perfect for my accident prone princess. I have a feeling these will be on the shopping list again next year when her feet have grown!
We chose the Greta Parka for Little Bean because it is slightly longer than other coats and so would keep her warmer. It has Thermo Guard insulation, fleece panels, a fur-trimmed hood and chunky metal clasps. She looks lovely in it although she has developed that habit of hiding her hands in her sleeves so perhaps we need to find her some matching gloves for Christmas!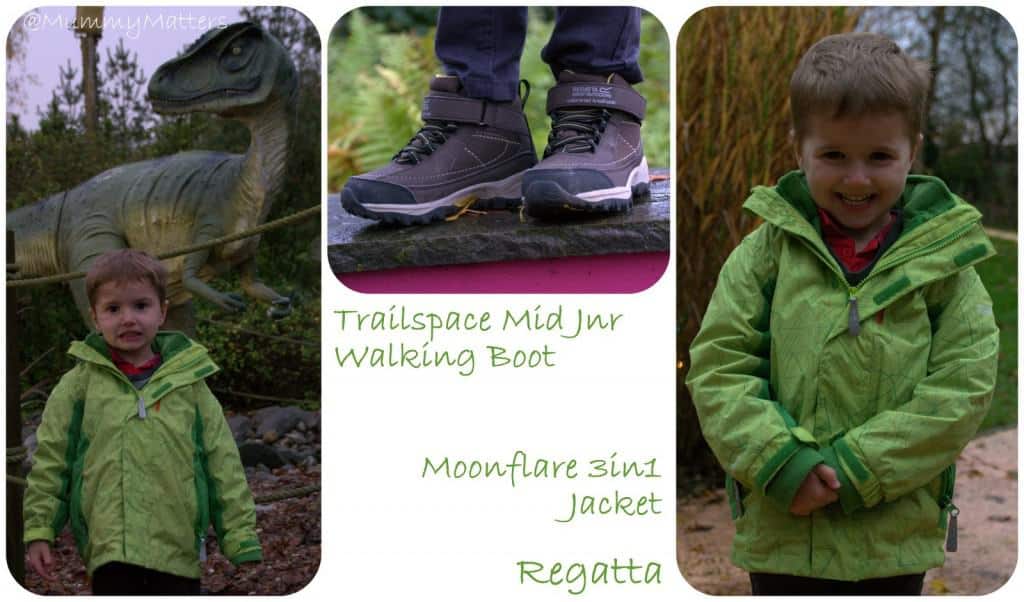 For Beanie Boy and Curly we ended up choosing the same items in different colours. They have Moonflare 3in1 Jackets with a zip out fleece jacket which is perfect for the boys as they are both big fans of fleece jackets. The Moonflare is a great all-round jacket because it can be worn as a fleece, as an anorak or combined as a warm winter jacket with a roll-up hood in the collar. Unfortunately I completely forgot to take pics of them in just the fleece alone.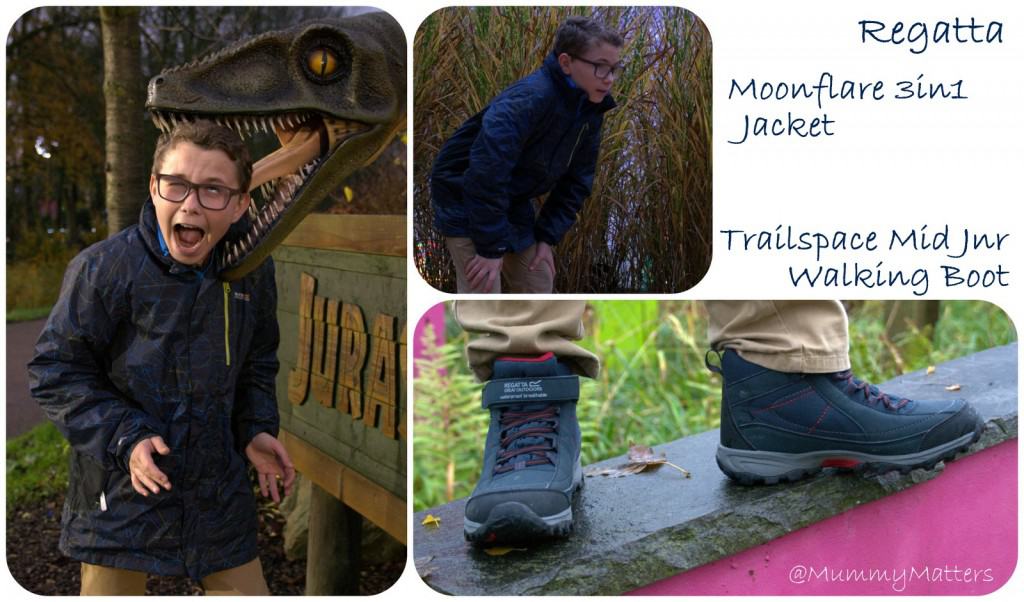 The boys have Trailspace Mid Jnr Walking Boots which they both love, although Beanie Boy worries about getting his boots dirty. I have tried explaining to him that they are perfect for getting dirty in although I haven't gone into the technology of it. The boots uppers have been treated with ATL which is not only water repellent but it means the mud and stains wipe away.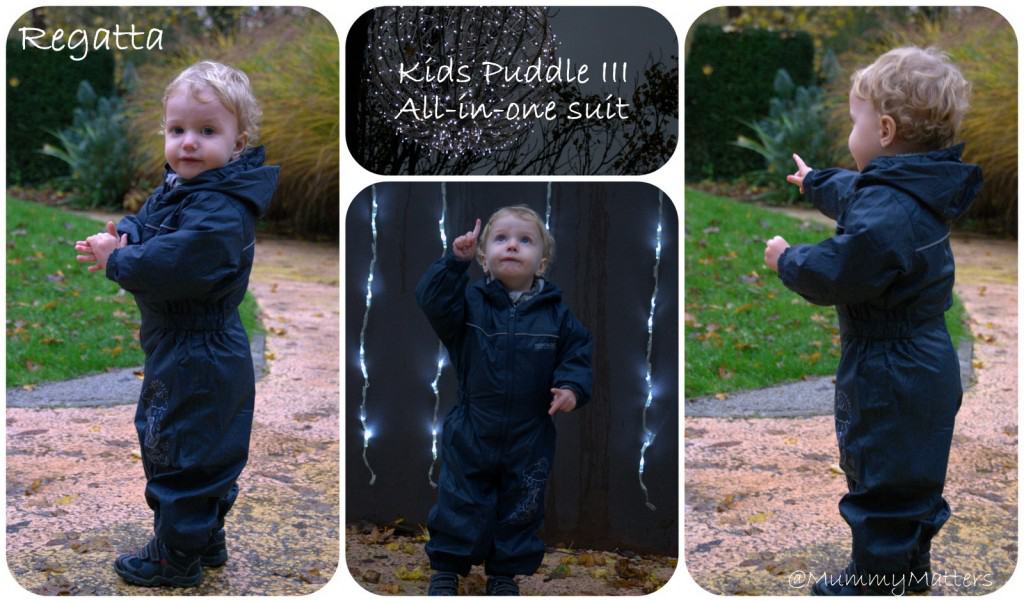 Unfortunately for Jelly Bean Regatta didn't have footwear in his size but he does look supercute in this Puddle III All in One suit which will keep his clothes clean and dry when out walking with the family. As a parent I like the reflective trim which means that he can be seen in low-light conditions although I won't be taking him out for many twilight walks if I can help it.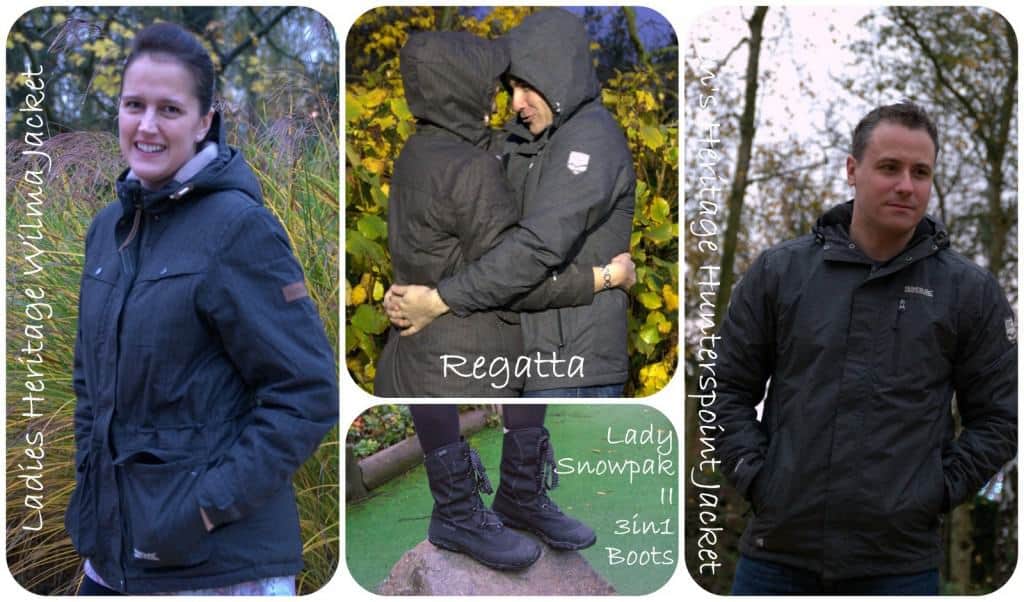 Hubby and I chose our jackets from the Heritage range. I don't think I have gone a day since mine arrived where I haven't worn it. It's hard to see from these photographs but my Wilma jacket has a herringbone pattern to it. It's soooo warm and that is further helped by the drawstring waist which stops chills going up my back. There are enough pockets to carry my keys, my phone and stacks of tissues for the Beans runny noses!!
Hubby's Hunterspoint jacket is a marl print and makes him look pretty good if I do say so myself! Hubby likes it because it has a sporty look to it which can be made to look smart but casual. He doesn't feel restricted by it and says that it's warm without being too heavy. We have both commented on how good the hood size is, too many coats have hoods which are either too small and fall off or are too big and get blown down by the slightest breeze.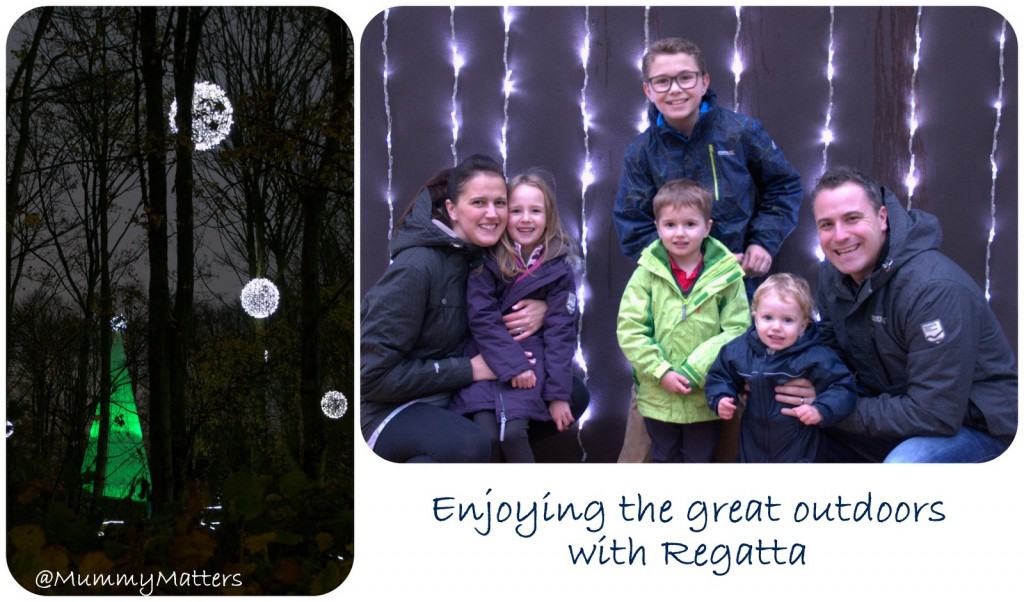 For my boots I chose the Lady Snowpak 3in1 which have removable inner socks that can be worn as slippers, in the boots for really cosy feet on a cold day and the boots can be worn without the lining for a warmer day. I am a fan of walking boots and I particularly like these as they are very lightweight and comfortable.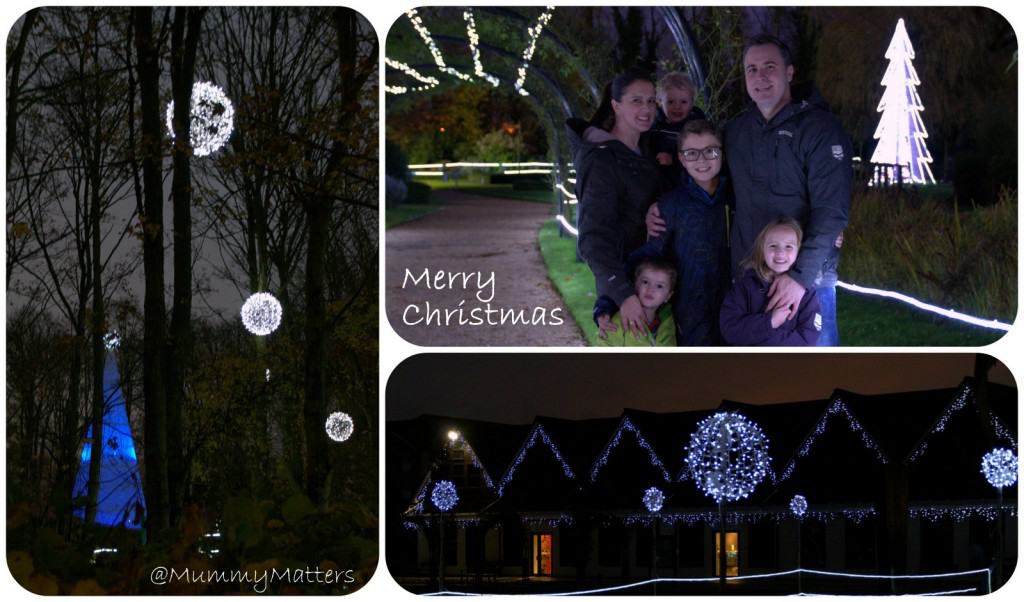 Hubby has the Hyper-Speed Mid Walking boot. Unfortunately the photographs I took of his boots were towards the end of the day and look like I had consumed a brewery before taking the shot, in actually fact it was just my poor low-light photography skills. Hubby's boots have probably been worn more than anyones so far as he takes them to work with him as he works in an agricultural area and these help to keep him upright in slippery conditions. He said that they are ultra lightweight, flexible and comfortable. He has even been talking about taking the Beans on a walking holiday next year so that we can all put our footwear to the test!
So who will be keeping you warm and dry outdoors this Winter? Regatta certainly won't let you down!
DISCLAIMER: We were sent the above pictured items free of charge for the purpose of this post. All words, images and opinions are my own and may not be copied without my permission.