Eating Out Review: Beefeater Grill
With fussy eaters like ours, we don't tend to eat out very often because it's usually too stressful and quite frankly a waste of food and money trying to feed the Beans but we were asked recently if we would like to try out Beefeater Grill. Initially, I'll admit I wasn't so sure, not only are the Beans fussy eaters, but I'm not a big 'meat' eater so I assumed it wouldn't be for me either.
Curiosity got the better of me, so Hubby and I checked out the menus online and discovered that actually there was something for everyone on there so we agreed to give it a whirl.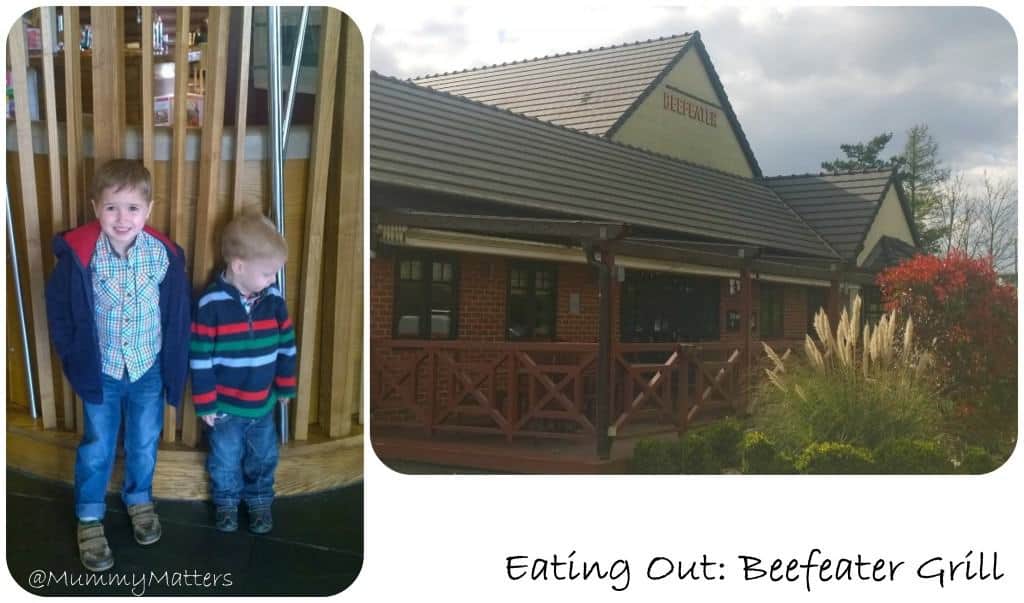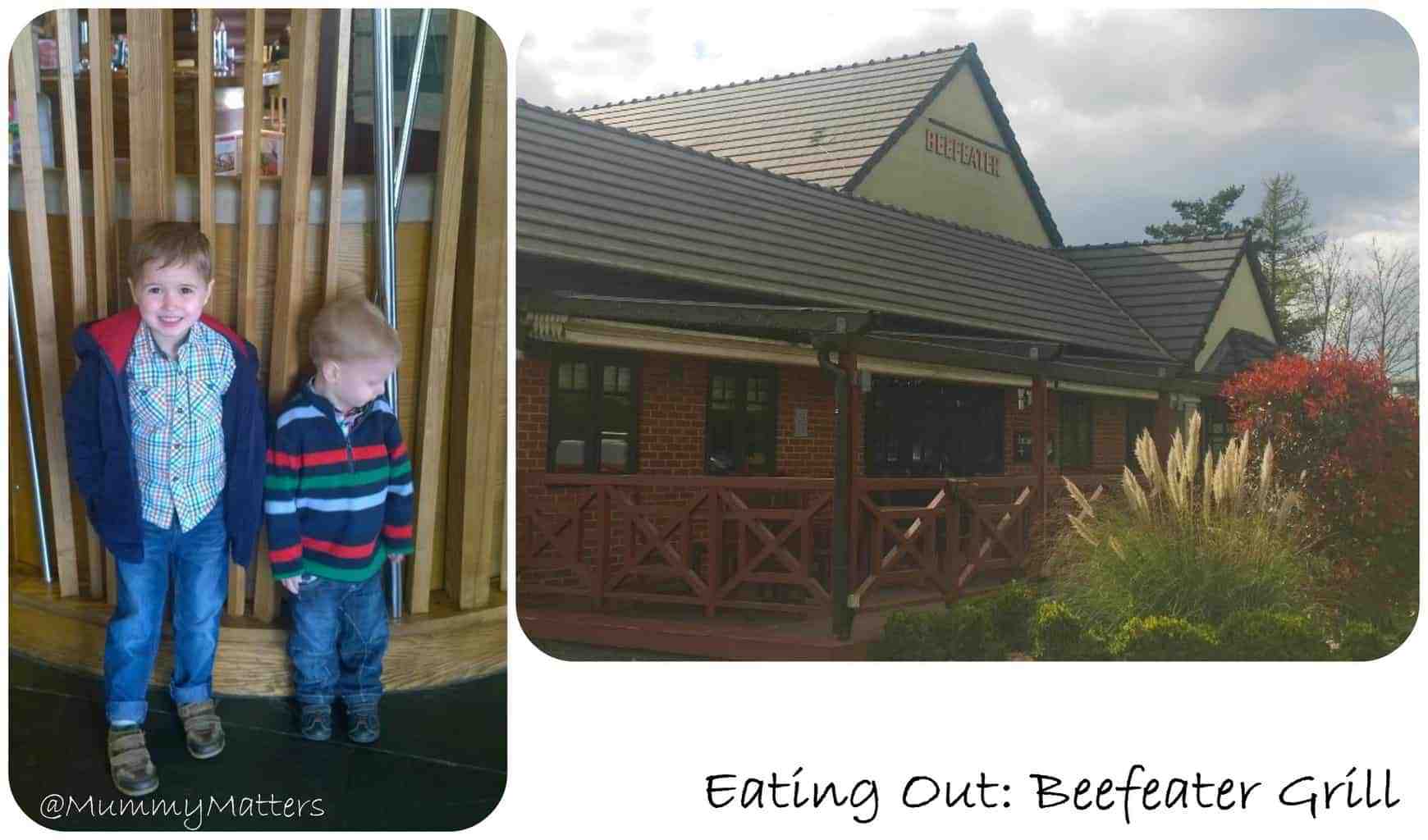 Last Sunday, Hubby and I took the three younger Beans over to Corby International Swimming Pool to help them work up an appetite before heading to the Beefeater Grill in Great Oakley for our dinner. On arrival, we received a warm welcome and were shown to our seats and presented with our menus, where we ordered drinks whilst we took the time to make our meal choices.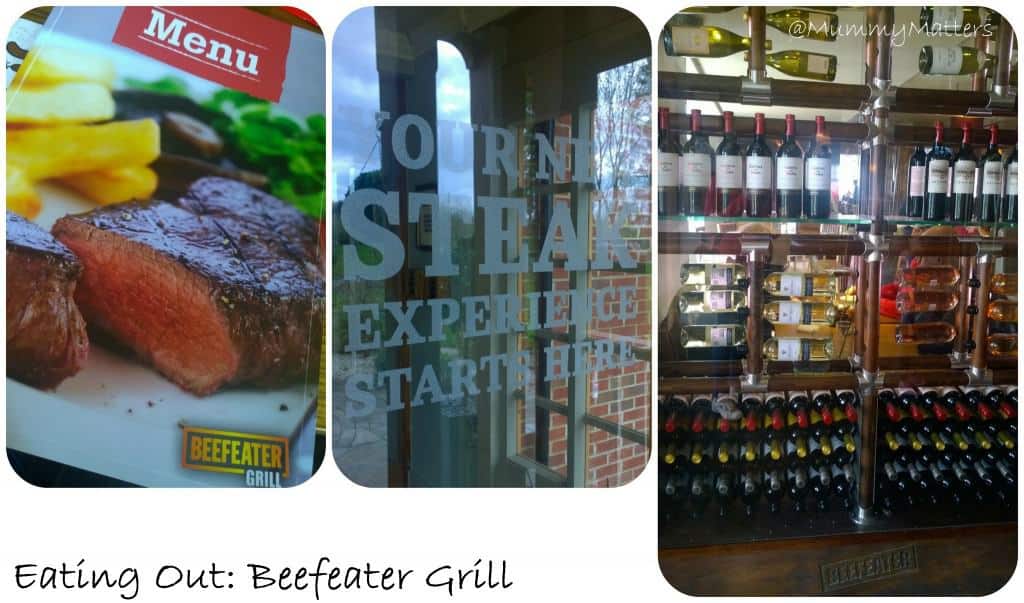 On first impressions, the Beefeater Grill was very busy with couples, families and friends alike. It was spacious, clean and had a modern feel to it.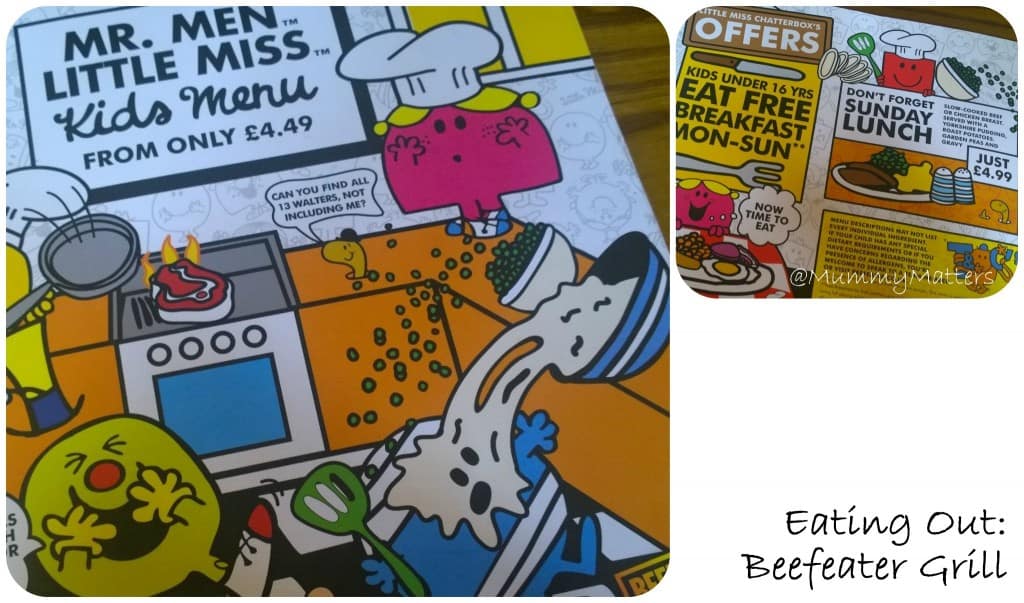 The Beans loved their Mr Men & Little Miss Menus but were disappointed that they had run out of entertainment packs. They were given plain pieces of paper and a few packs of crayons to draw on but it wasn't quite the same.
The children's menu had lots of offers which impressed Hubby and me, thankfully there was something they would all like and on this occasion, they all decided to have Pizza. Beanie Boy was going to order fish balls but changed his mind at the last minute because LB and JB had ordered Pizza, I don't think he wanted to be the odd one out. There are a number of different options for sides for the children so don't be put off by the fact ours had chips and garlic bread, healthier options were available for the less fussy eaters!!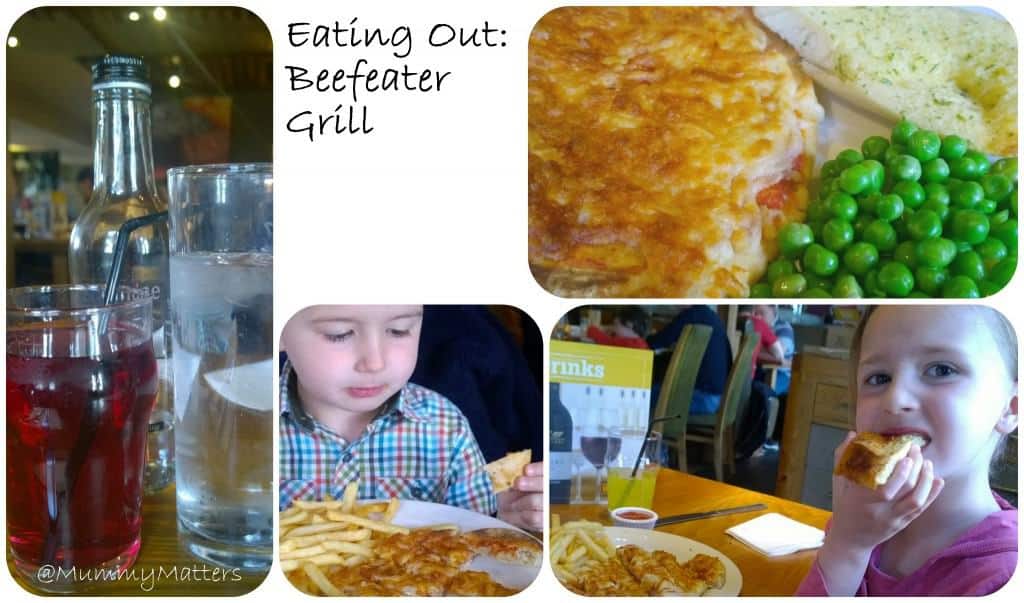 I was delighted to see Salmon on the menu as it is one of my favourites, something I should definitely eat more of. My Salmon Fillet was baked with a herb crust which tasted delicious and served on a bed of kale and cherry tomatoes in garlic and parsley sauce with dauphinoise potatoes. The only thing which put me off slightly when it arrived was how greasy the sauce looked BUT it was a totally scrumptious meal and I finished the lot.
Hubby chose the Smothered Chicken Melt which was a chargrilled chicken breast glazed with a smoky BBQ sauce, with smoked bacon and Monterey jack cheese, served with golden triple cooked chunky chips,  house-made chunky coleslaw and salad.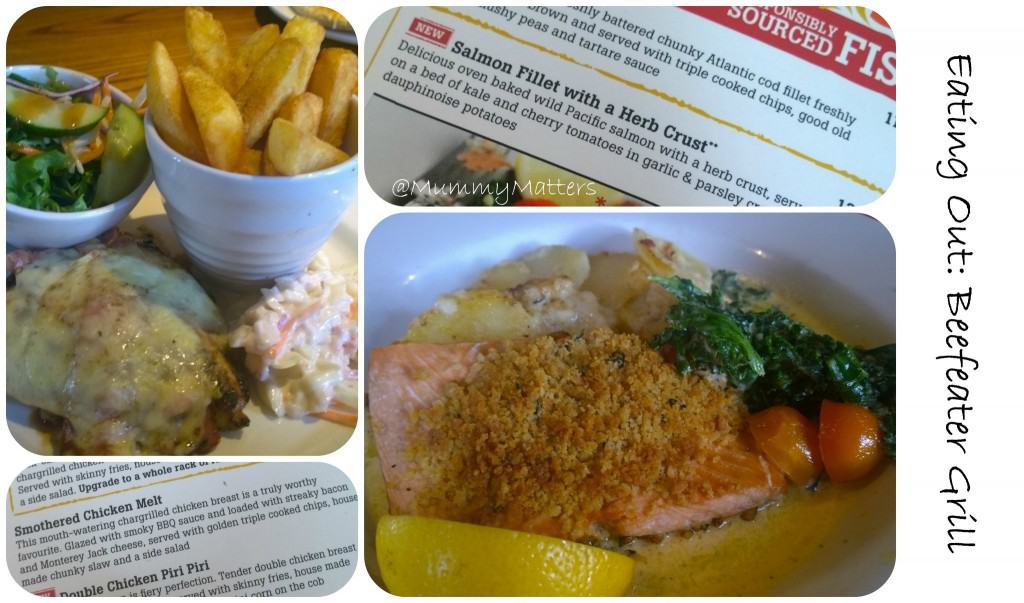 We had been given a voucher for £40 to spend on our meals which covered the cost of our main courses and drinks. We then ordered desserts ourselves because we were feeling naughty. Hubby and the Beans went for the chocolate-based desserts and polished off the lot whilst I opted for a rather delicious lemon meringue tart served with clotted cream which was perhaps one of the best I have tasted in a long time.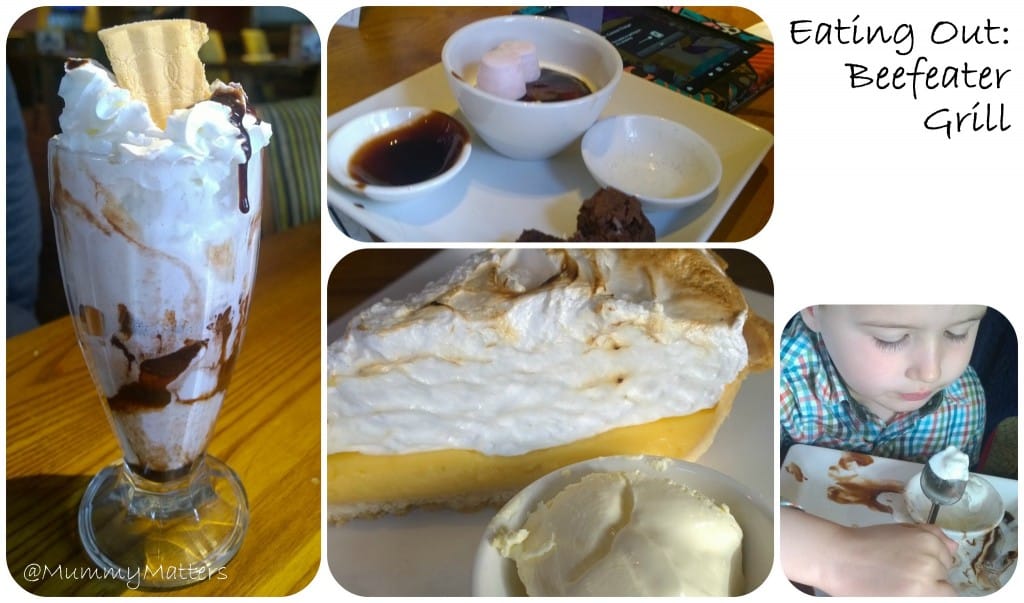 As is often the case when out and about with the Beans we had to make a number of visits to the toilets. As with the rest of the restaurant, we found them to be clean, light and modern. They were situated upstairs but there was a customer lift for those less able to take the stairs.
This was perhaps one of our least stressful meals out as a family, maybe that's because the Beans had worked up an appetite at swimming first or just the fact that the food and the setting were so nice but either way it made the perfect end to a lovely weekend.
DISCLAIMER: We were given a £40 voucher for the purpose of this post. All words, images and opinions are my own and may not be copied without my permission. I was not instructed what to write.