Hubby took Thursday and Friday off work this week as it's his birthday on Friday and we will be away for the weekend.  Today we have Curly with us so we are celebrating an 'early birthday' for Daddy which began with lots of presents from me and the Beans.  I love watching them giving out presents, they get almost as excited as if the gifts were for them.
We had a really lovely, relaxing family day together.  We didn't really do anything special, just hung out at home, played a few games, sang 'early Happy Birthday', ate scrumptious Aero Chocolate Birthday Cake and we even managed a spot of experimental baking with Cadbury's Creme Eggs in Cupcakes!!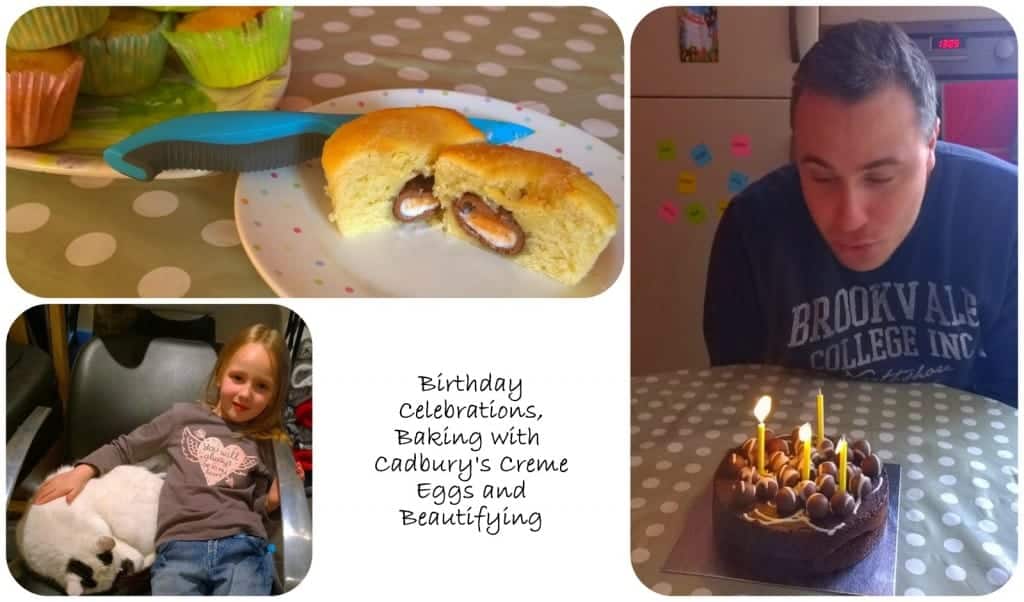 Later in the day Little Bean and I headed out to the hairdressers to get ourselves beautified before heading home for a late lunch before hitting the road to Wiltshire to visit my sister and her family as it was her man's birthday on the Friday too and my brother and his family were stopping by for a few days on his way from Australia to start a new life in Norway.  We hadn't seen them in over three years so to say we were looking forward to seeing them would be an understatement!