Early Man DVD Release and Model Making Challenge
A few months ago when Early Man was released at the cinemas, the boys and Simon had a 'boys afternoon'. They came home laughing and full of stories of their favourite parts of the film. Now the film is available on DVD, Blu-Ray and 4K UHD Blu-ray they have been reliving the action again with me and Lillie along for the ride.
Early Man Movie Synopsis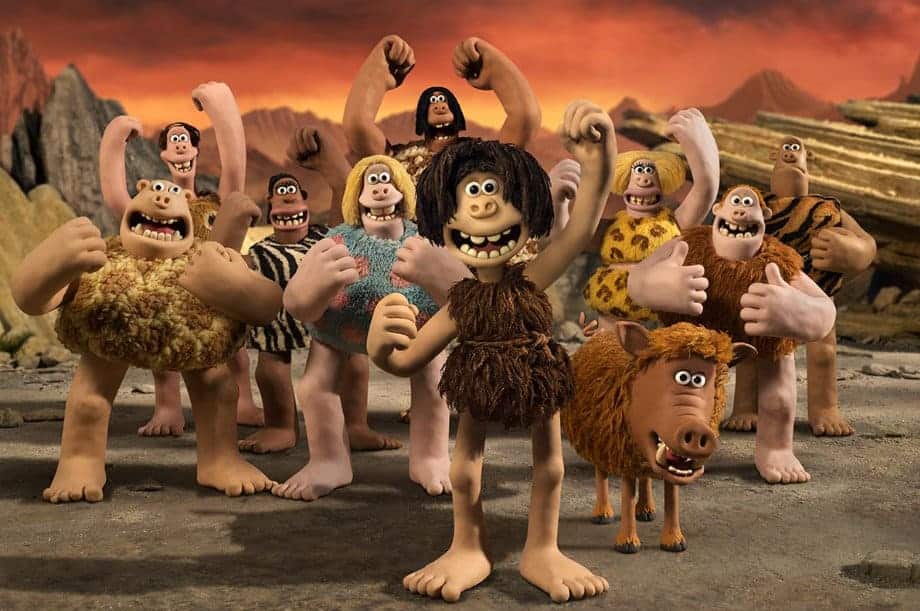 A plucky cave man named Dug, his sidekick Hognob and the rest of their tribe face a grave threat to their simple existence. Lord Nooth plans to take over their land and transform it into a giant mine, forcing Dug and his clan to dig for precious metals. Not ready to go down without a fight, Dug and Hognob must unite their people in an epic quest to defeat a mighty enemy — the Bronze Age.
Home Movie Night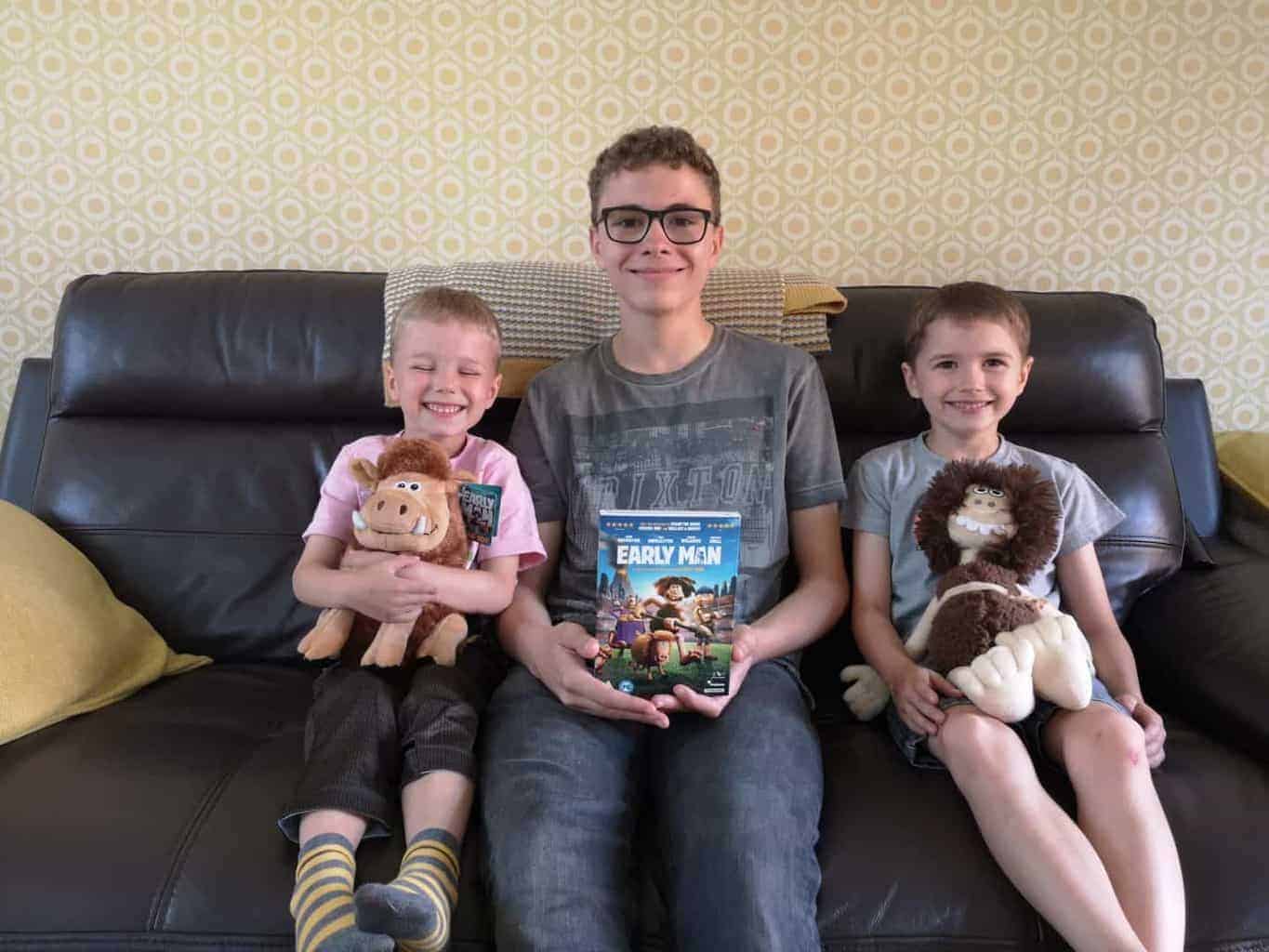 We love a good home movie night and still regularly close up the curtains and the blinds on a Sunday afternoon, turn off all phones and computers, snuggle on the sofas and any available floor space to watch a film together. We have been doing it for as long as I can remember and it's a time that the whole family looks forward to. It rounds our weekend off nicely.
I have no idea why Albie has his eyes closed on this photograph, I checked all the photographs I took and sure enough he kept them closed in every picture so I can only assume he was being a clown as usual. My lucky bunch were sent a selection of Early Man goodies along with the DVD and as you can see, these two didn't waste any time getting hold of Hognob and Dug plush toys, although we have had to rescue Dug from Bramble a few times as he has taken quite a shine to him.
Model Making Challenge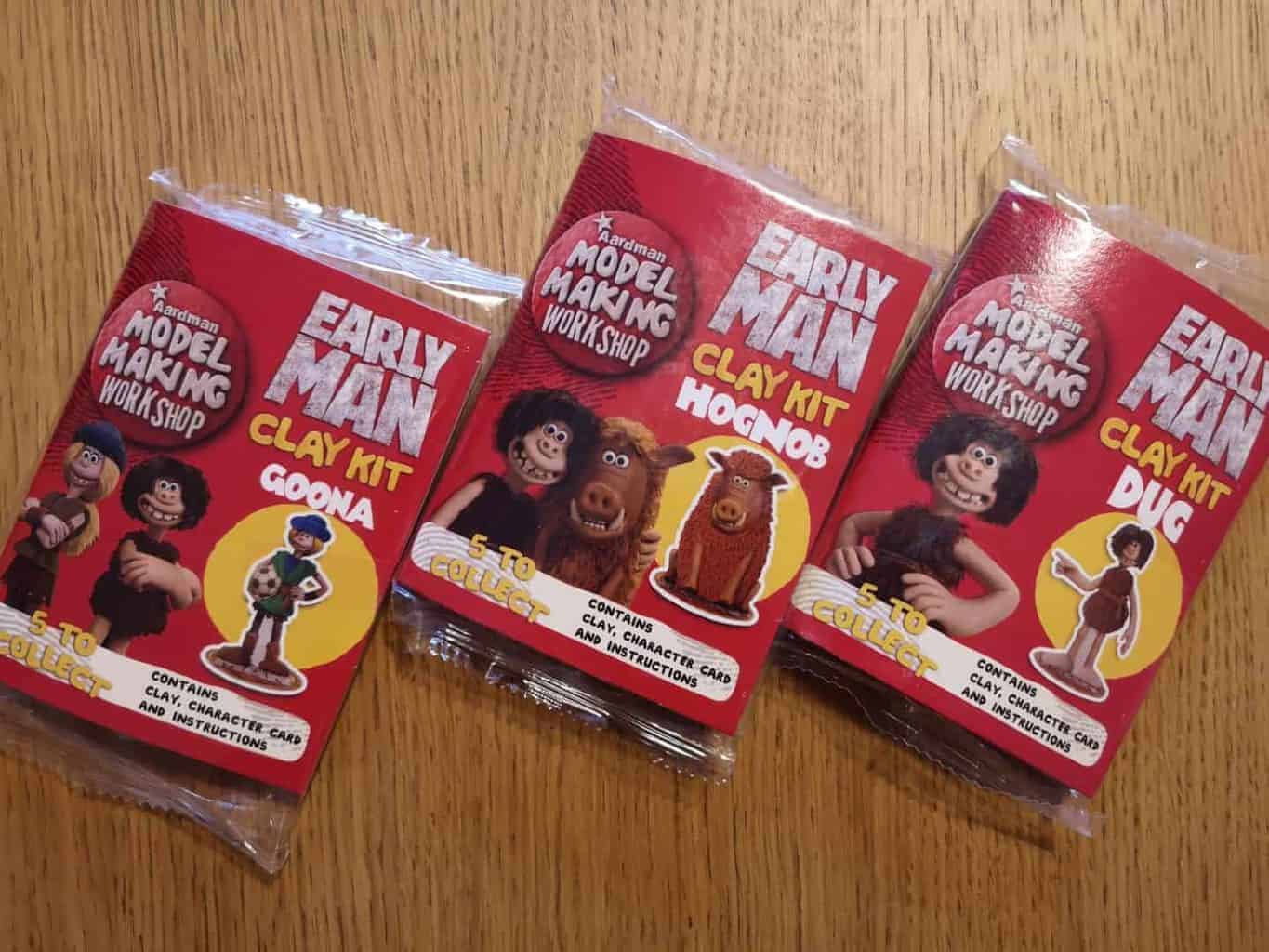 The makers of Early Man (Aardman) are famous for stop motion animation films like Shaun the Sheep, Chicken Run and of course Wallace and Gromit. The children were challenged to create their own clay character models of Goona, Hognob and Dug from the film.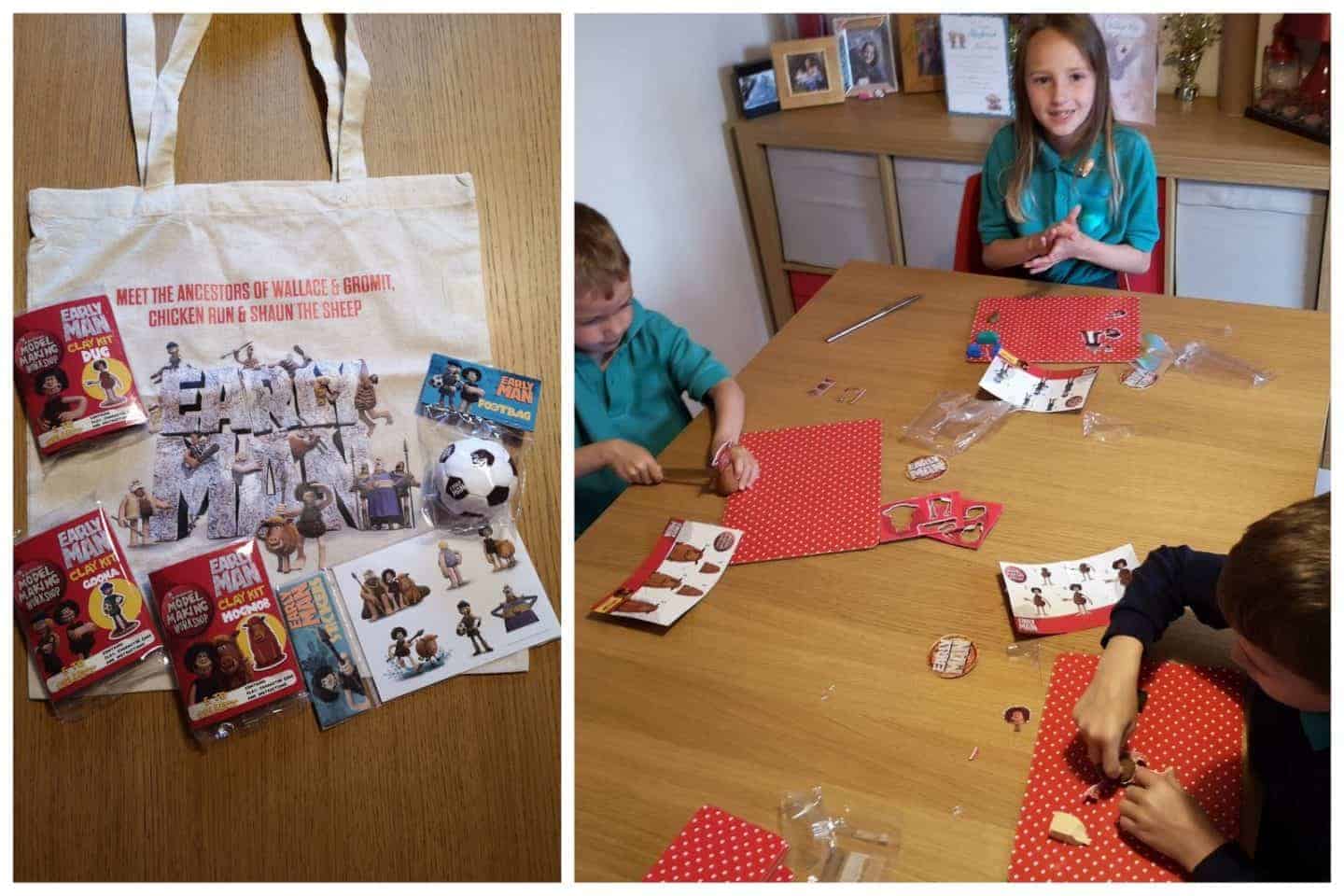 They were instructed to make the characters 'their own' but just like me they had to create them exactly as they are in the accompanying images so no designers licence needed here. All the same, I was very impressed with their efforts and especially impressed with how quiet they were for such a long period of time whilst creating their models. I could be inclined to buy more clay if it keeps them that quiet!!!
The Beans' Creations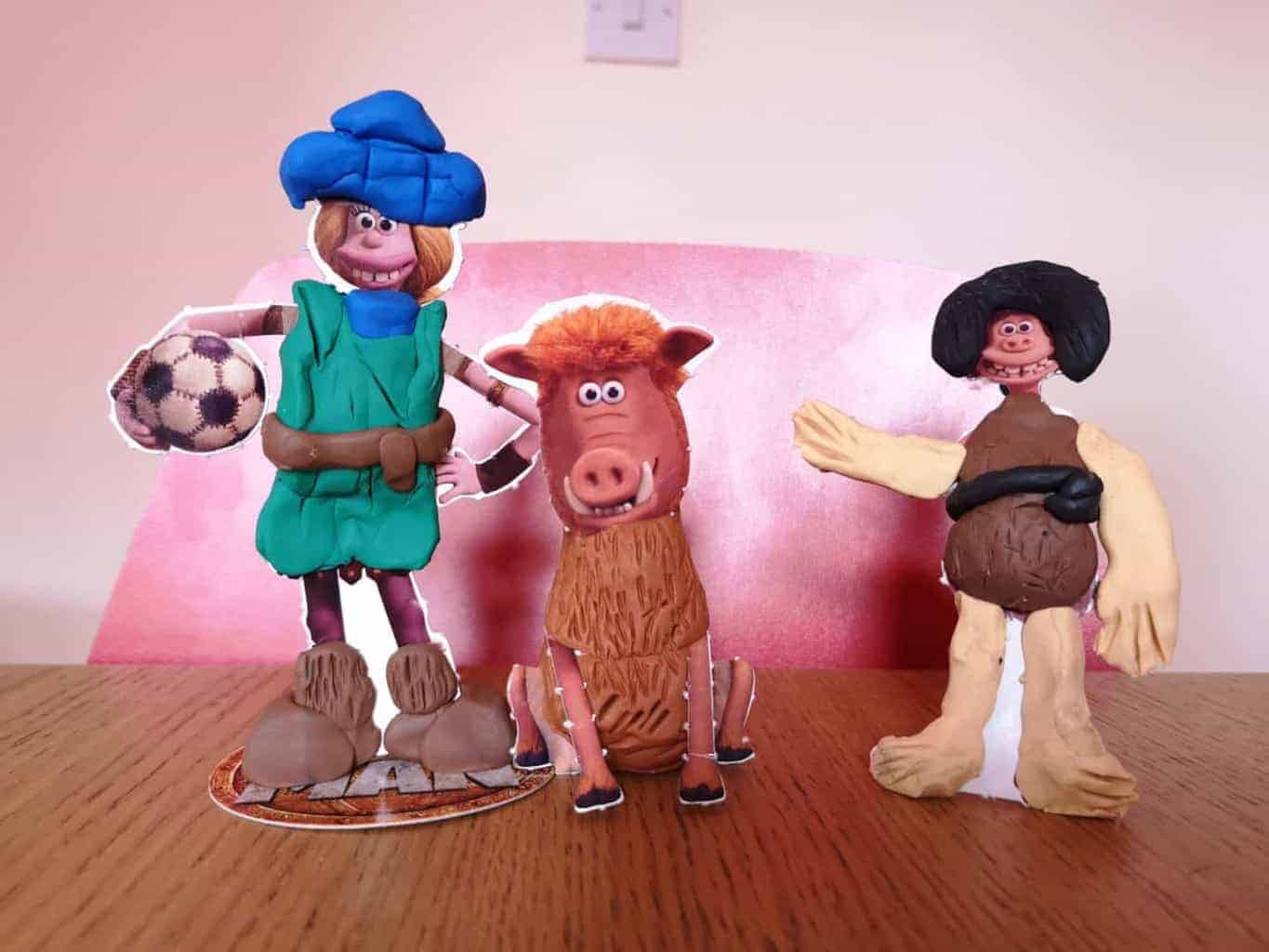 From left to right I give you Lillie's Goona, Albie's Hognob and Ollie's Dug. I'm pretty impressed with their efforts and proud to say there was no involvement from me so they did very well. Why not have a go at making your own Early Man models and give stop animation a go. You just move your character ever so slightly in each frame and when you play all the frames together, it will look like your character is moving.
DISCLAIMER: We were sent the above items for the purpose of this post. All words and opinions are my own and may not be copied without my permission. I have not been instructed what to write.