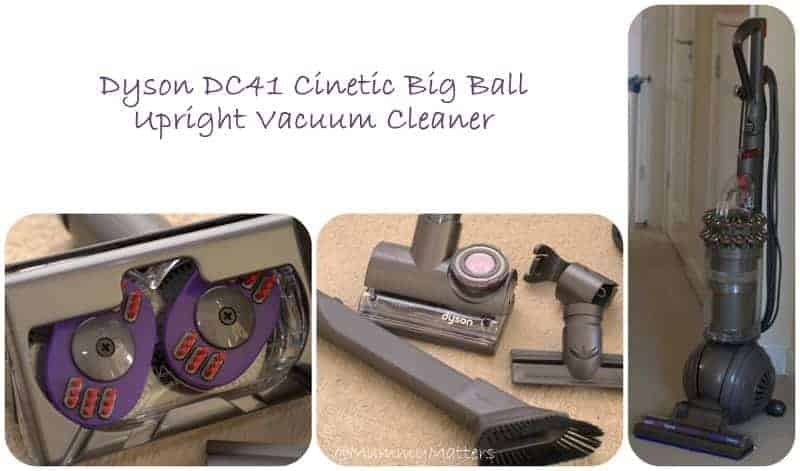 Dyson Cinetic Big Ball Upright Vacuum Cleaner – DC41
You know you're getting old when you start getting excited about a vacuum cleaner, either that or you have a household of messy children and it's the thought of taking the stress out of cleaning. Dyson first came into our lives in 2013 when I was lucky enough to given the Dyson DC59 Handheld to review and it has been our sole vacuum cleaner ever since.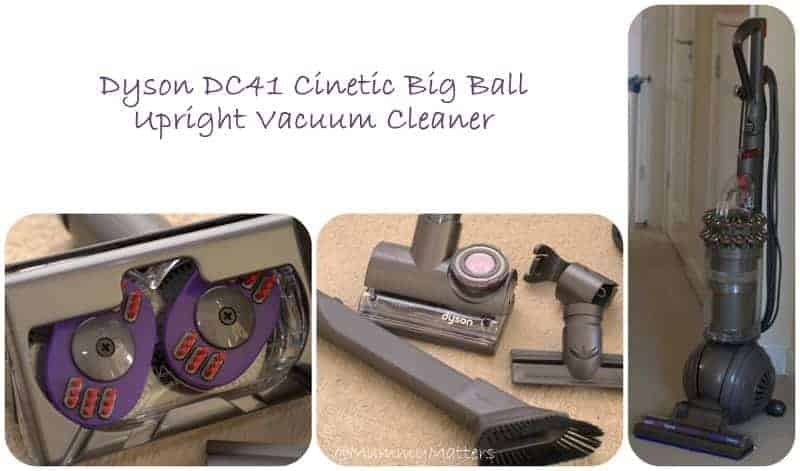 Last week, a very excited Hubby unwrapped the new Dyson Cinetic Big Ball DC41 upright vacuum cleaner from John Lewis. Vacuum cleaners have been a source of contention ever since we first moved in together. He wanted an upright, I preferred a cylinder. Guess who won?!
What Dyson say . . .
"innovative new vacuum cleaner, the Cinetic Big Ball designed to revolutionise vacuum cleaner technology, capturing the microscopic dust that clogs all other vacuums. Big Ball vacuums are signature to Dyson, allowing the machine to ride effortlessly on a ball so there are no awkward movements when cleaning around your furniture, and this model has an even faster airflow rate for a more powerful clean"

Oscillating 350 times every second, dust build up is prevented and the airflow is left to run free without becoming blocked. You can use your Dyson across all floor types as an active base plate automatically adjusts the cleaner head to seal suction across carpets, wood and tiles.

Dyson Cinetic Big Ball vacuums don't use bags and have no filters to maintain, so there aren't any extra costs. You can also feel reassured by the Dyson 5 year guarantee, along with their lifetime support of parts and labour.
First Impressions
The Dyson Cinetic Big Ball is certainly an impressive looking piece of kit but it has to be said that at 8.55kg it isn't the lightest and I worried how well I would be able to manoeuvre it around the house.
Putting the Dyson to work
I needn't have worried at all, thanks to the Big Ball I was able to move with ease around the house, even tackling corners and getting edge to edge with the skirting boards was easy. The 10.8m cord meant that I was able to plug it into the socket in the kitchen and vacuum right the way through the hallway and into the lounge. Something I had been unable to do with previous cleaners.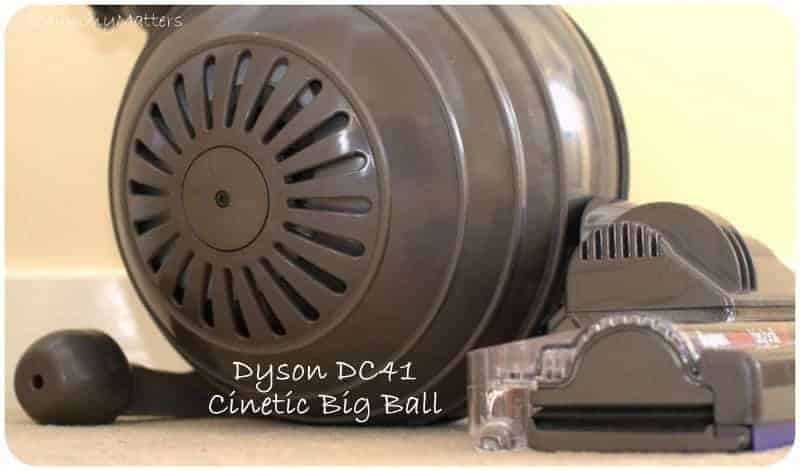 So great was the suction of the vacuum cleaner you could see the carpets lift slightly under its power and the difference in the carpets after using it was clearly visible.
What I love about it
Aside from those that I have mentioned above already; the power, the cord length, the big ball manoeuvrability I also love that it is hassle free with no bags to change or filters to clean and no further costs and boasts no loss of suction. Emptying the bin is fast and simple, just release the catch whilst holding it over the dustbin and all the dirt and dust falls out. The kit also includes the tangle-free turbine tool I had been coveting for my DC59 so it can be used with both. The heads rotate independently so as the hair cannot clog up the head and is therefore more efficient at cleaning.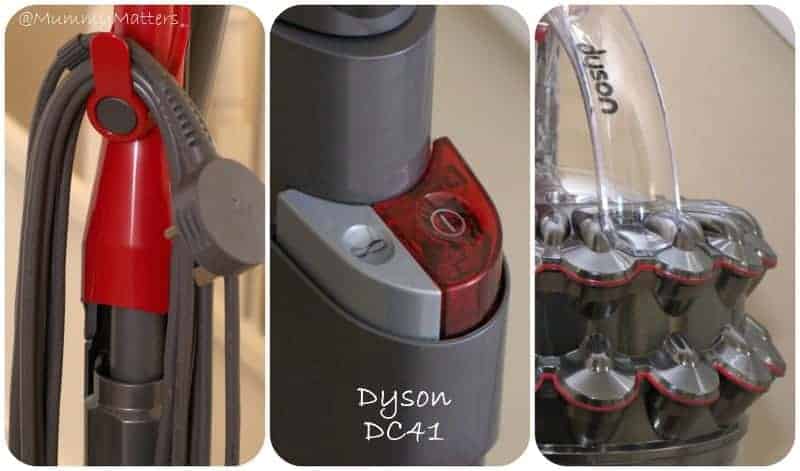 Key Features
Dyson's most advanced cleaner head technology – engineered for increased dirt pick-up across all floors
The latest Big Ball technology – turns on the spot
Captures allergens, expels cleaner air
Quick and hygienic bin emptying
Tangle-free turbine tool – the only turbine tool that doesn't tangle
On-board combination and stair tool
No extra costs – no replacement bags or filters to buy
2.18 litre capacity
Variable power
10.8m cable length
 DISCLAIMER: We were sent the Dyson Cinetic Big Ball upright vacuum cleaner for review. All words, images and opinions are my own and may not be copied without my permission.