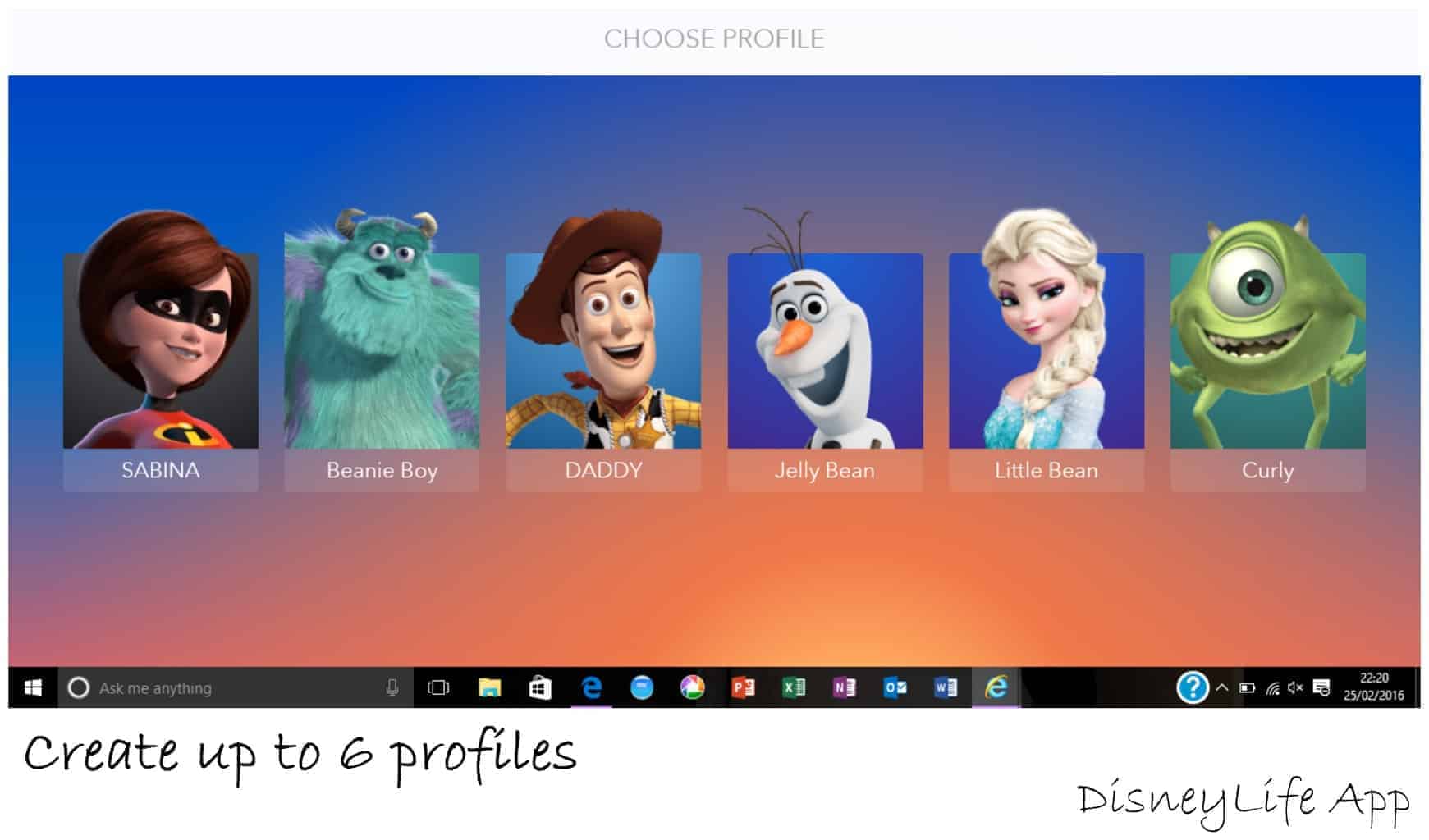 DisneyLife for snuggles, relaxation and nostalgia
Introducing DisneyLife app
Being Mummy to four little people is the PERFECT excuse to watch Disney movies so I didn't need asking twice when offered the opportunity to review  app. In case you haven't come across it yet, DisneyLife is a unique digital membership service which gives you access to the largest collection of Disney entertainment in one place, that's movies, TV episodes, music and books. The DisneyLife App is available to access wherever you are provided your have a compatible device. The app can be downloaded from the App store and Google Play with membership just £9.99 per month for up to six family members.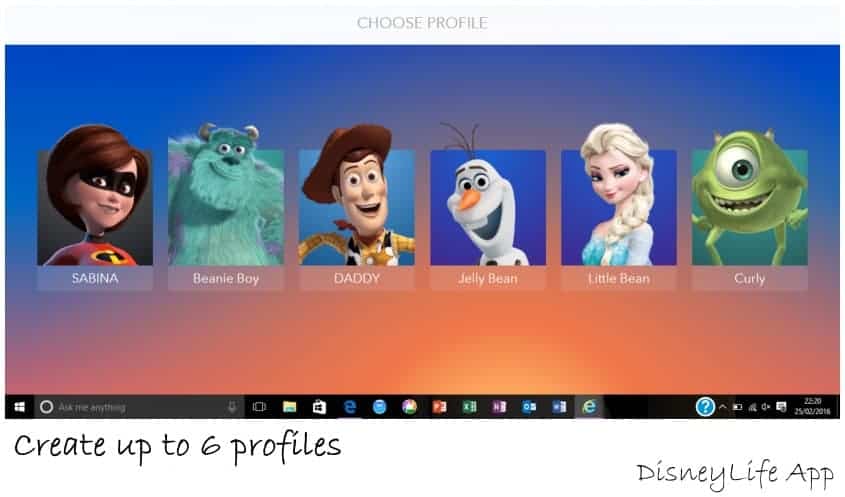 Visit www.DisneyLife.com to start your free one month trial. There is no annual contract so if you decide at any time that you wish to stop, it's easy to cancel your membership. I set up our account in a matter of minutes, registration was simple and once the account was activated I was able to create separate profiles for each family member using their favourite Disney Character for profile pictures and to allow everyone to enjoy their own DisneyLife experience across 10 devices. It also includes built-in parental controls that enable you to limit the amount of time your child spends on the app for weekends and weekdays.
Unlike other online digital membership services you need to sign in each time you want to access and there is no 'remember me' function. Initially I found this annoying and thought it was perhaps an oversight on Disney's behalf but in hindsight, this is good because it means the children need to have permission to log in and can't have permanent access to it. We have used the DisneyLife app on our iPad and on my laptop. On the laptop I have Windows10 with Windows Edge browser which is currently not a supported browser for DisneyLife so I log in through Internet Explorer and have no problems at all. As a family we regularly enjoy #familyfilmnight where we gather in the lounge with snacks, drinks, blankets and beanbags to watch films and relax together. Sometimes it will be a DVD, sometimes a digital download and recently we have begun watching movies on DisneyLife.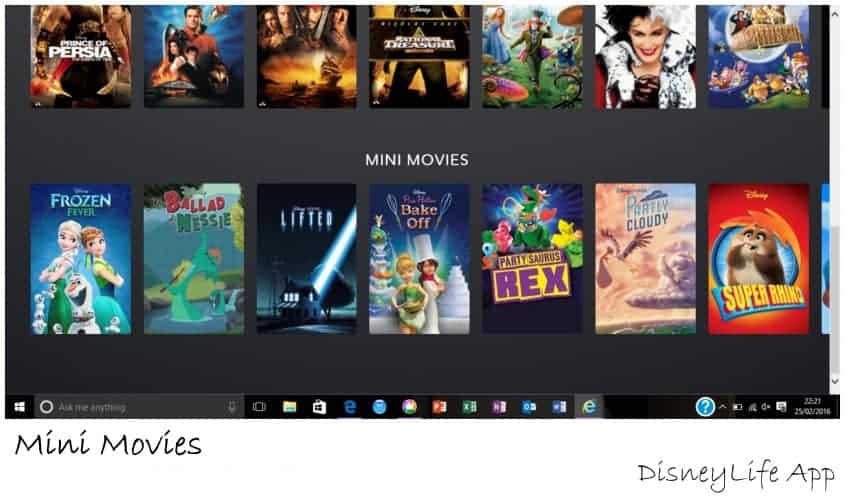 Finding your way around the app is really simple thanks to the visual carousel menus, even Jelly Bean has got the grasp of it and he's only 3! You can stream directly from the app or you can download to watch at a later time when you do not have access to the internet so it's the perfect travel companion in cars, on trains and planes.
DisneyLife Highlights
Movies
The perfect companion for family movie night, DisneyLife is home to more than 300 movies such as The Muppets, Mary Poppins, Alice in Wonderland and Enchanted; as well as DisneyPixar favourites including Toy Story and its two sequels, Wall-E, Monsters, Inc. and Cars. DisneyLife offers an unparalleled selection of Disney Classics – including The Lion King, The Jungle Book, Aladdin and Peter Pan. New titles will regularly come to DisneyLife, including the Academy Award®-winning hit movie Frozen, launching on the service in Spring 2016.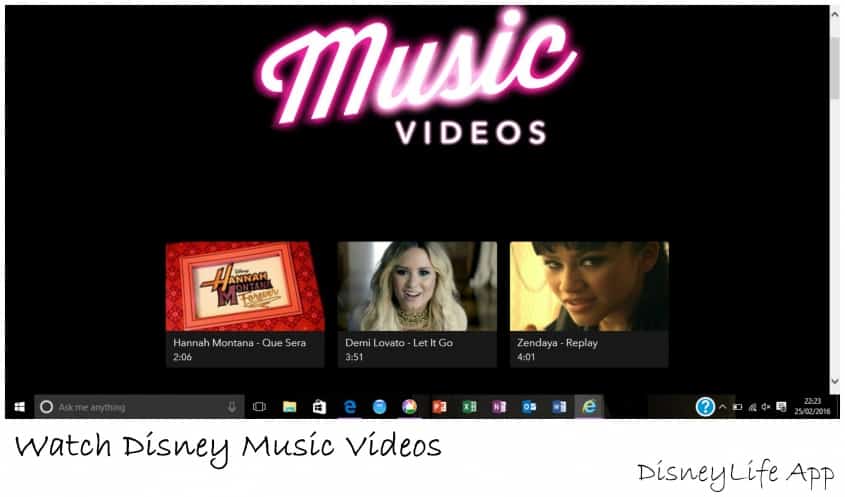 Music
Turn the school run into the ultimate Disney sing-a-long and choose from over 5,000 tracks on DisneyLife. Bestselling soundtracks featured include Frozen, Lady and the Tramp, The Little Mermaid, Aladdin and High School Musical; as well as hit albums from Disney stars like Selena Gomez, Demi Lovato, R5 and Hillary Duff.
Kids' TV Box sets
Catch-up on your favourite Disney Channels TV box sets, with over 2,000 episodes available in one place: from Sofia the First, the story of an adventurous princess in training; to Austin and Ally, the story of two friends who become a musical tour de force; and global hit Jessie.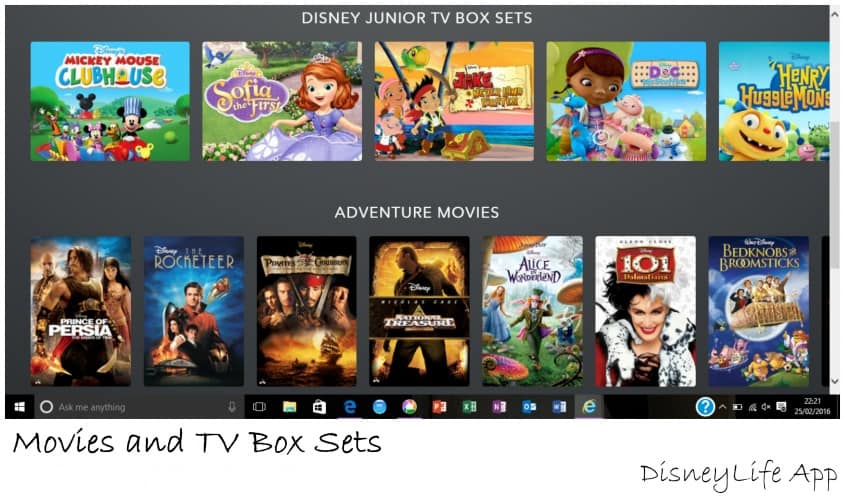 Books
Enjoy Disney's magical storytelling with over 100 enchanting stories at launch. Available as audio and ebooks, there is a built-in read-along function for younger children, staged reading for kids of different ages, and reading adventures for more experienced readers. Perfect for bedtime stories with mum and dad, the whole family can follow their favourite characters from Frozen, Winnie the Pooh, Monsters, Inc. and Cars on new adventures.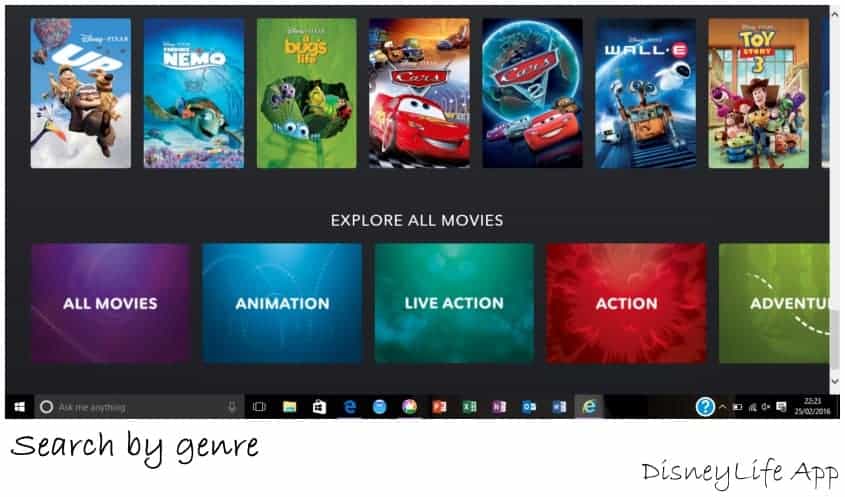 Apps
Every month, members get a free app to download from a curated selection of fun Disney apps via the App Store or Google Play. At launch, these include Cars 2 World Grand Prix Read and Race, an interactive story and thrilling race game through the streets of Tokyo, Japan and London with Lightning McQueen.
As a family we have really enjoyed the DisneyLife app. I assumed that we would end up only using it for watching films but I have actually found that whilst Jelly Bean and Beanie Boy have been enjoying movies, TV shows and music from their favourite films, Little Bean has been practising her reading and has watched nearly all of the music videos. She loves nothing more than to put the videos on and hone her dance moves.
My initial reaction was that £9.99 per month was quite expensive but we are big Disney fans and have found that we use it a lot more tha we thought we would and I can definitely see where it would come in useful over the Summer months when out and about for long distances in the car so I think we will be renewing once our complimentary membership comes to an end.
DISCLAIMER: We were given 6 month complimentary membership in exchange for our honest opinion of the service. All words and opinions are my own and may not be copied without my permission.