Did you check out the #QueensgateSprung event?
When Queensgate Shopping Centre decide to throw an event, they know how to do it in style. As April was drawing to a close I was invited along with a group of Peterborough bloggers to the launch of their weekend-long #QueensgateSprung event which was an instant hit with the shoppers and bloggers alike.
A not-so-secret Garden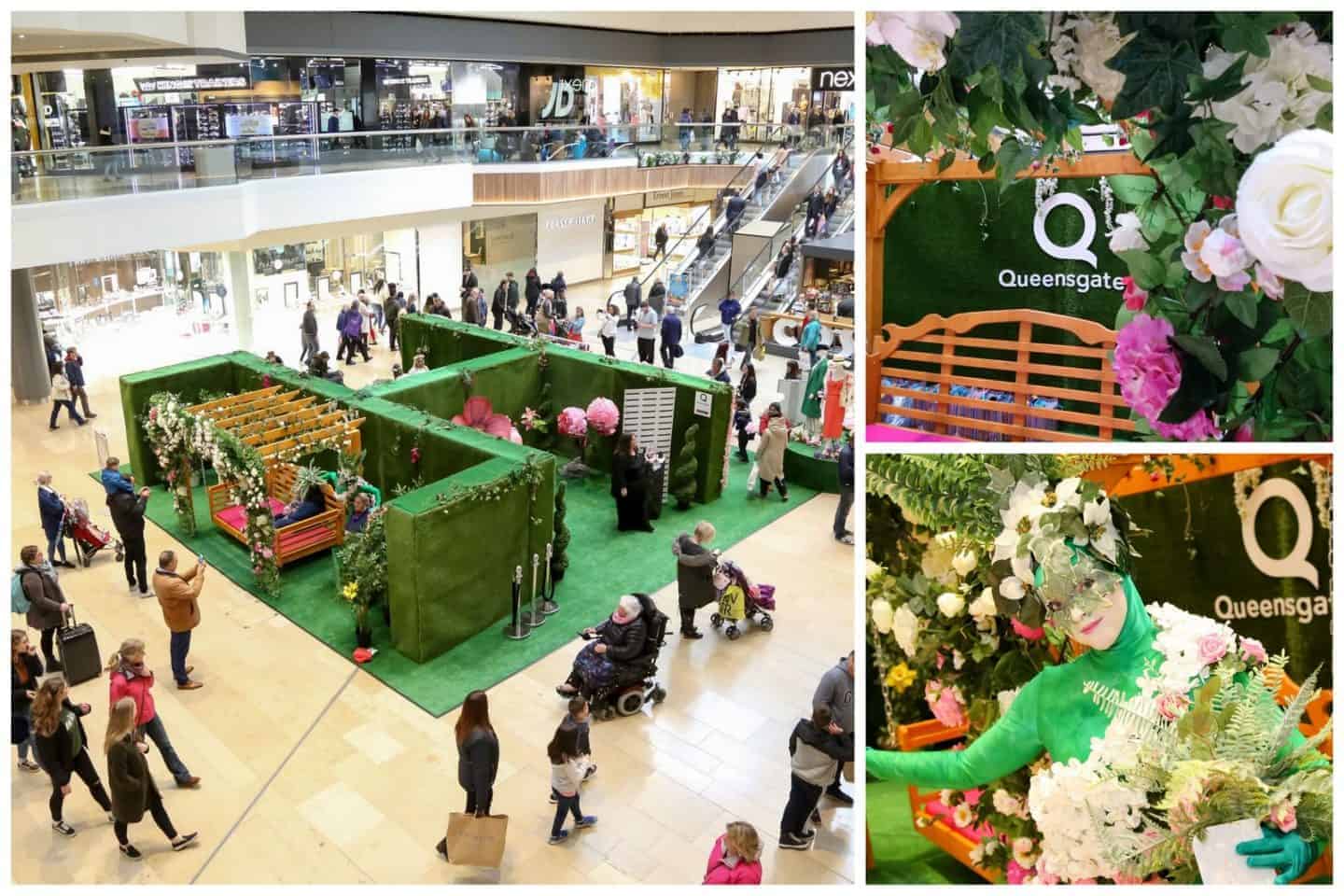 Central Square was transformed for the weekend into a beautiful eye-catching indoor garden as you have never seen before. Each turn of the corner revealed something new and exciting to entice the Queensgate shoppers to keep exploring.
Style Advice from the experts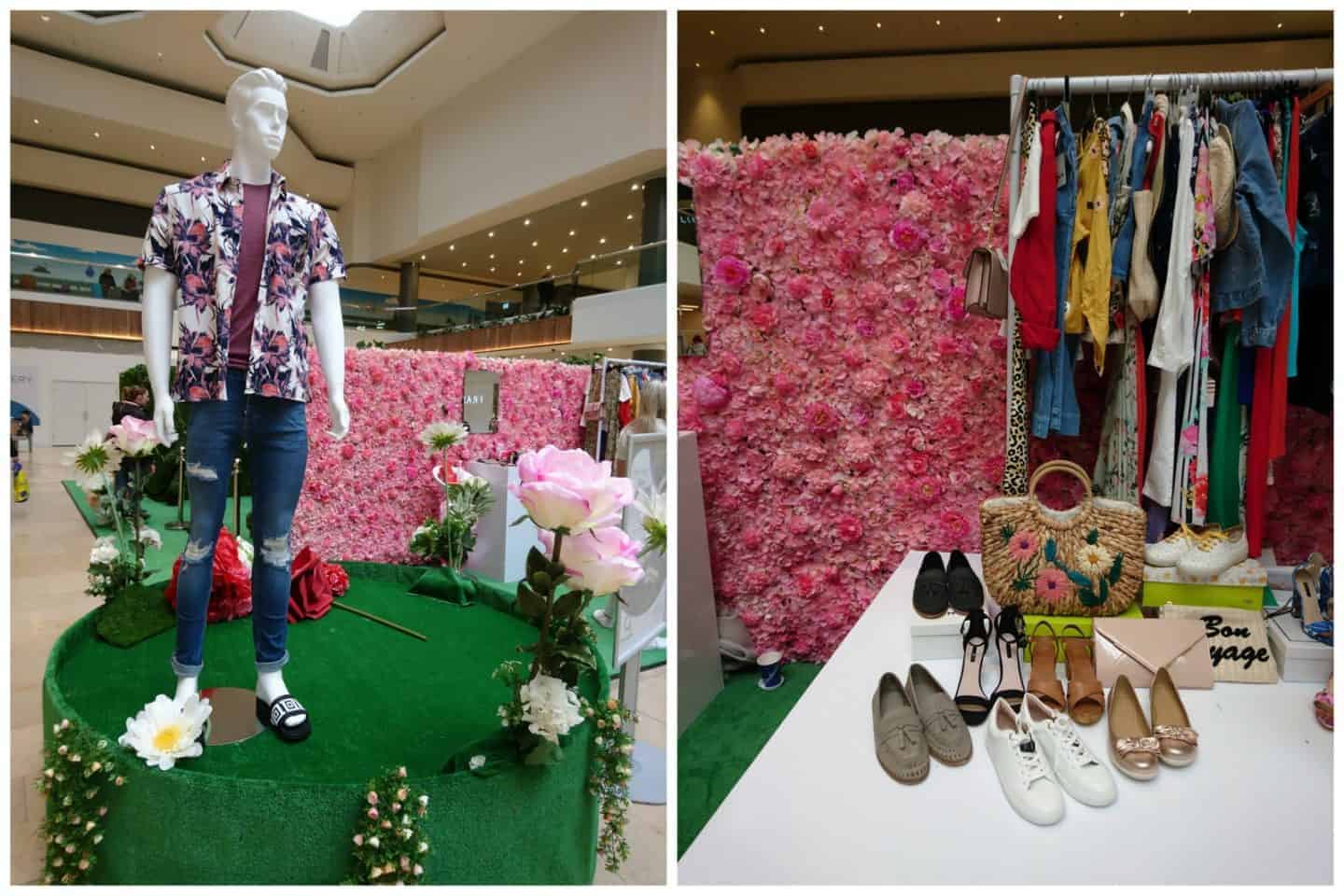 Years ago I used to be great at shopping, perhaps because I had more spare time on my hands but these days I am clueless. I'm sure I'm not alone in being lured into buying something because it's (a) pretty (b) on promotion, only to get home and find I have nothing to go with it? Am I right?? Well, the Queensgate stylist team were on hand to give shoppers the low down on the latest must-have styles for Summer, from teaming up outfits to finding the best accessories, they had your back covered.
The Scent of Spring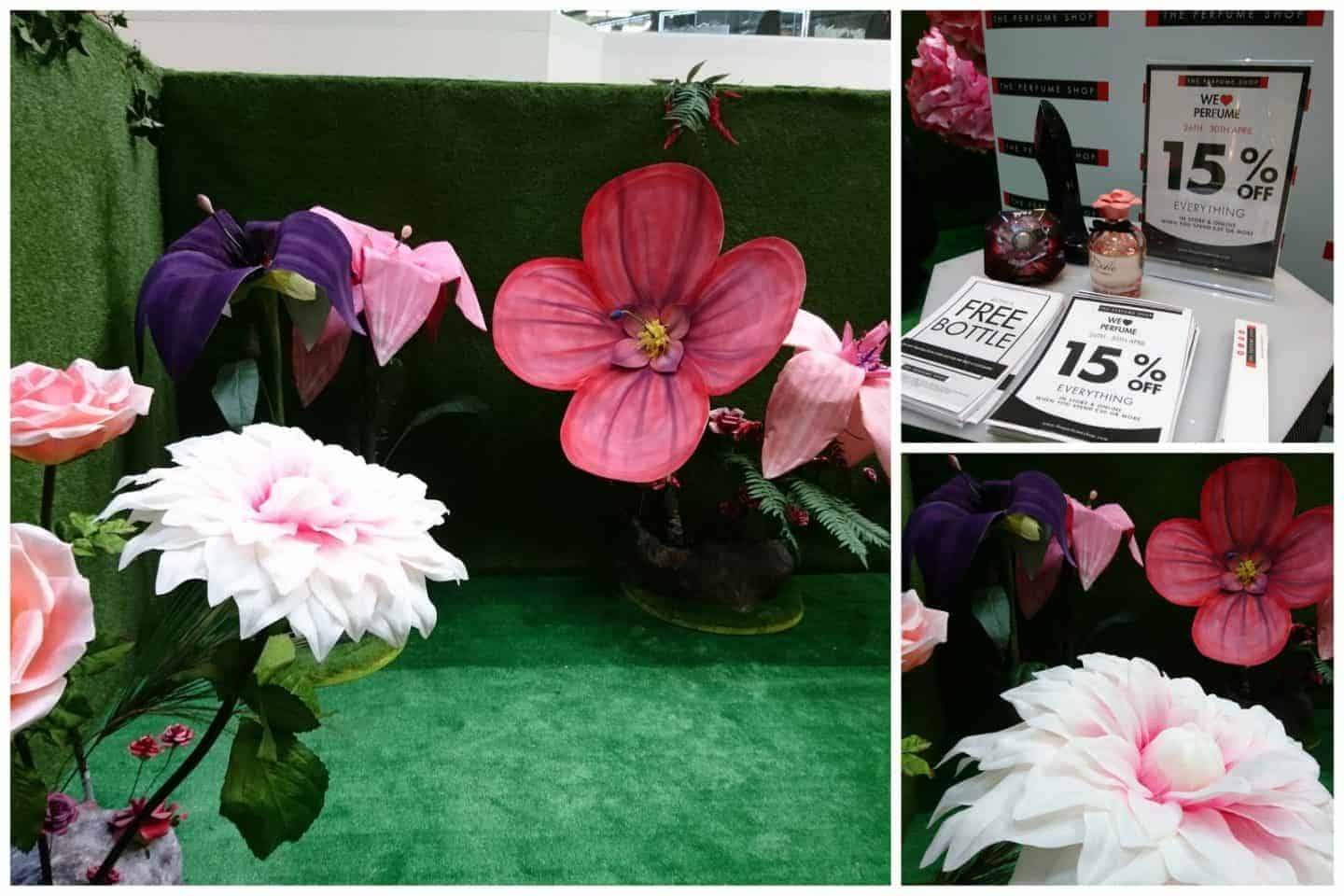 It was like stepping into a scene from Alice in Wonderland as we rounded the corner to the Scented Garden from The Perfume Shop. These clever oversized flowers were actually hiding perfume dispensers in their stamens to showcase the latest fragrances for Spring. The Perfume Shop is also celebrated with 15% off for the entire weekend.
Swing it to win it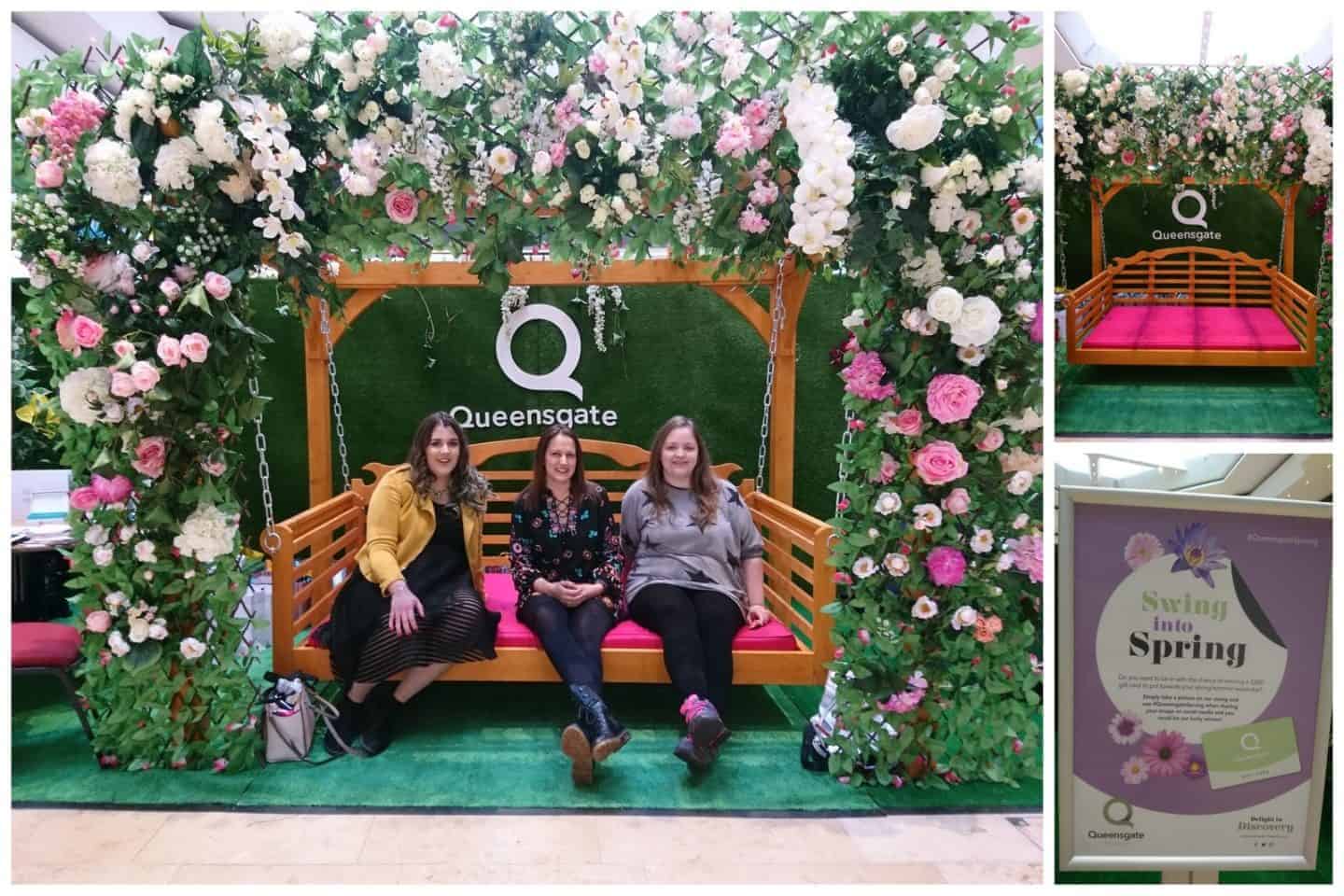 This gorgeous swing seat, which would look perfect in my garden #justsaying, was the source of many a photograph of the weekend event. Shoppers were invited to get a snap of themselves on the seat to be shared on social media with the hashtag #QueensgateSprung for a chance to win a £200 Queensgate Giftcard – how about that for an amazing prize?!
Hair Dilemmas solved with P'Kai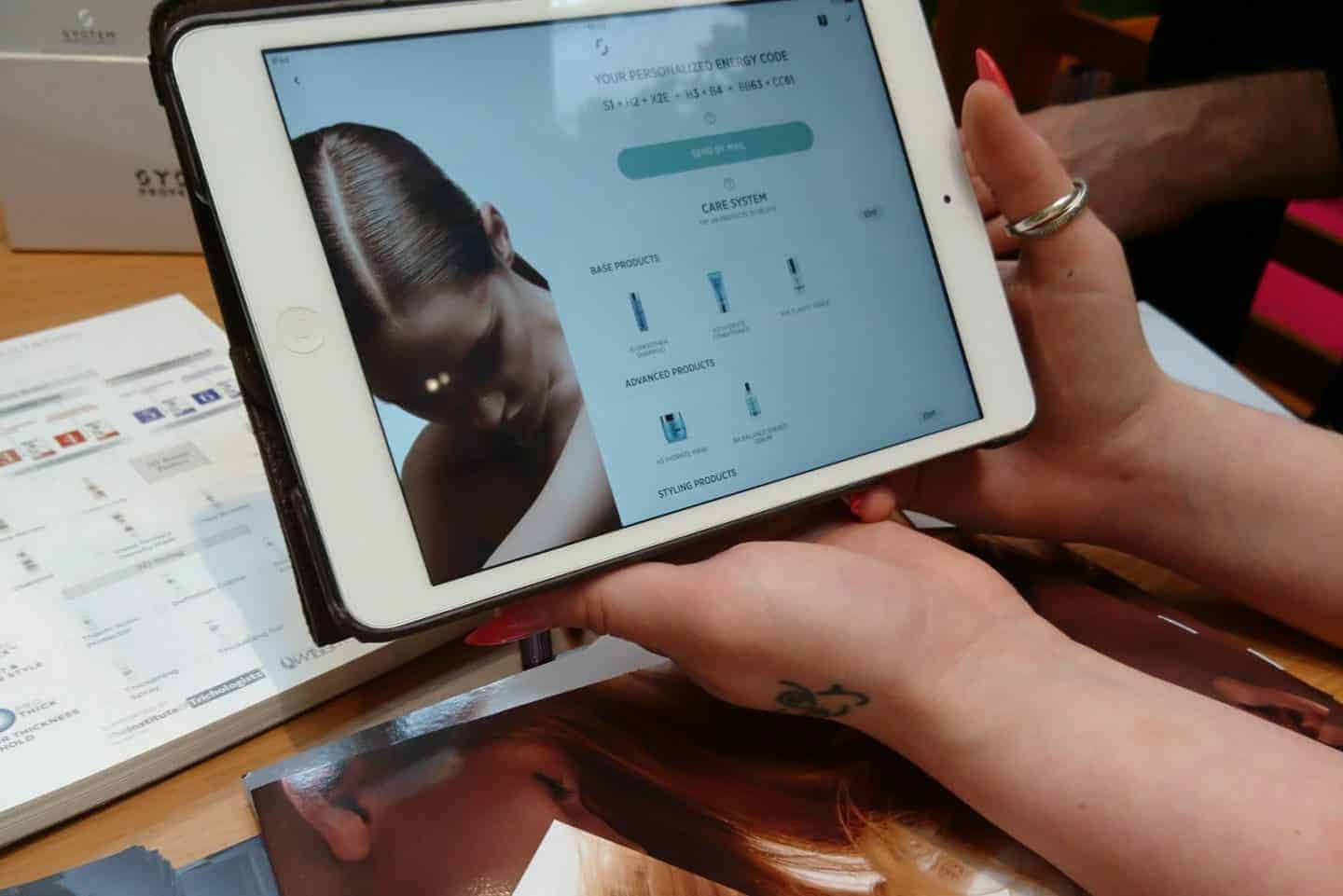 P'Kai hairdressers were on hand to give helpful advice and assistance on hair. I had a chat with them to go over a few niggles I have been having with my hair, namely that I always feel I lose a lot of hair on a daily basis and that I feel my hair is pretty dull and boring. It was interesting to hear that actually on a further discussion the amount of hair I lose in a day is very normal and nothing to worry about. We worked through their app which also gave me suggestions of the best way to care for my hair which was written down on a card for me to keep.
Blooming beautiful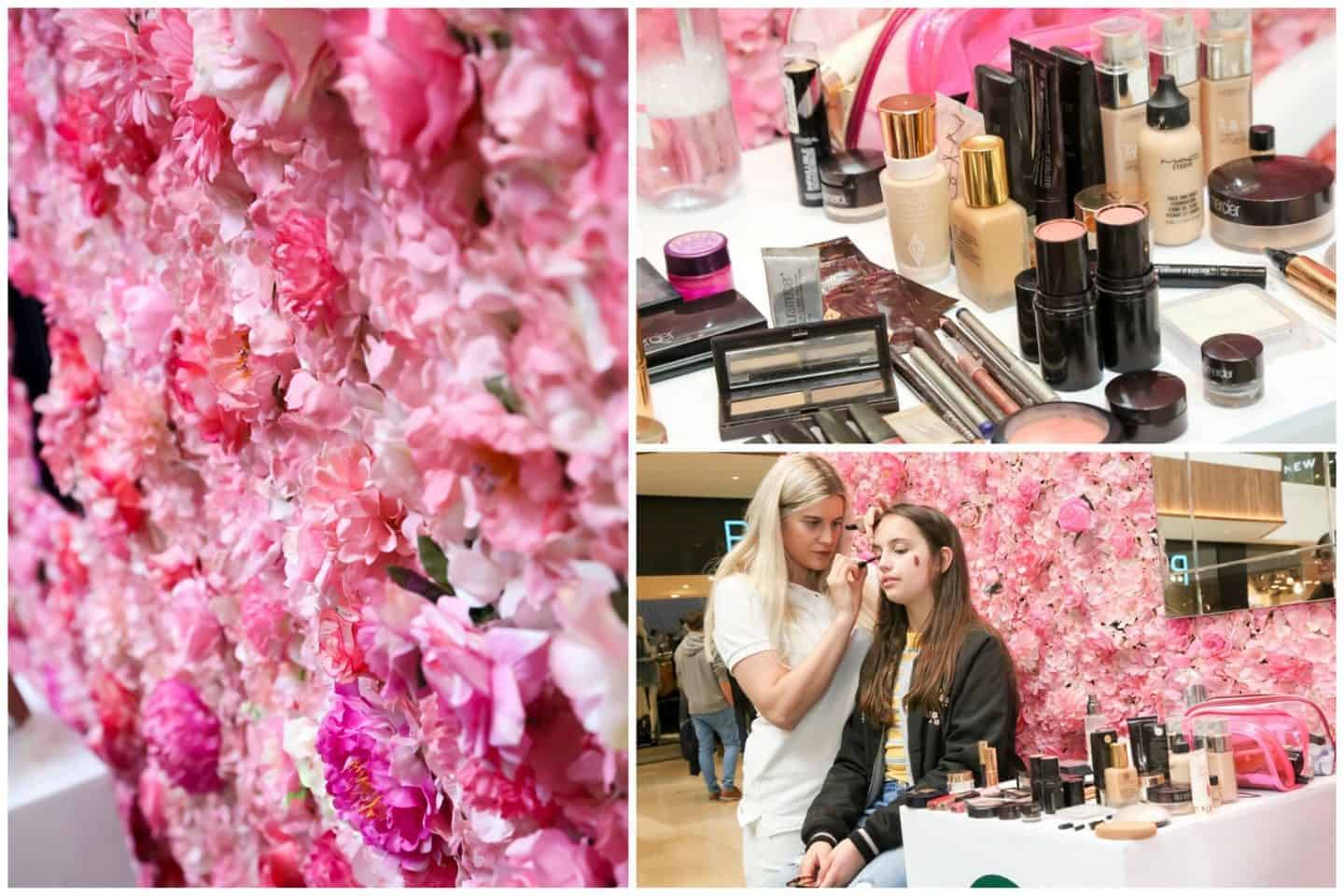 For those wanting a mini-makeover or advice on how to make sure you're no wallflower this Spring, the Beauty stand was on hand to give all the best advice and keep you informed of the latest trends.
Something for the children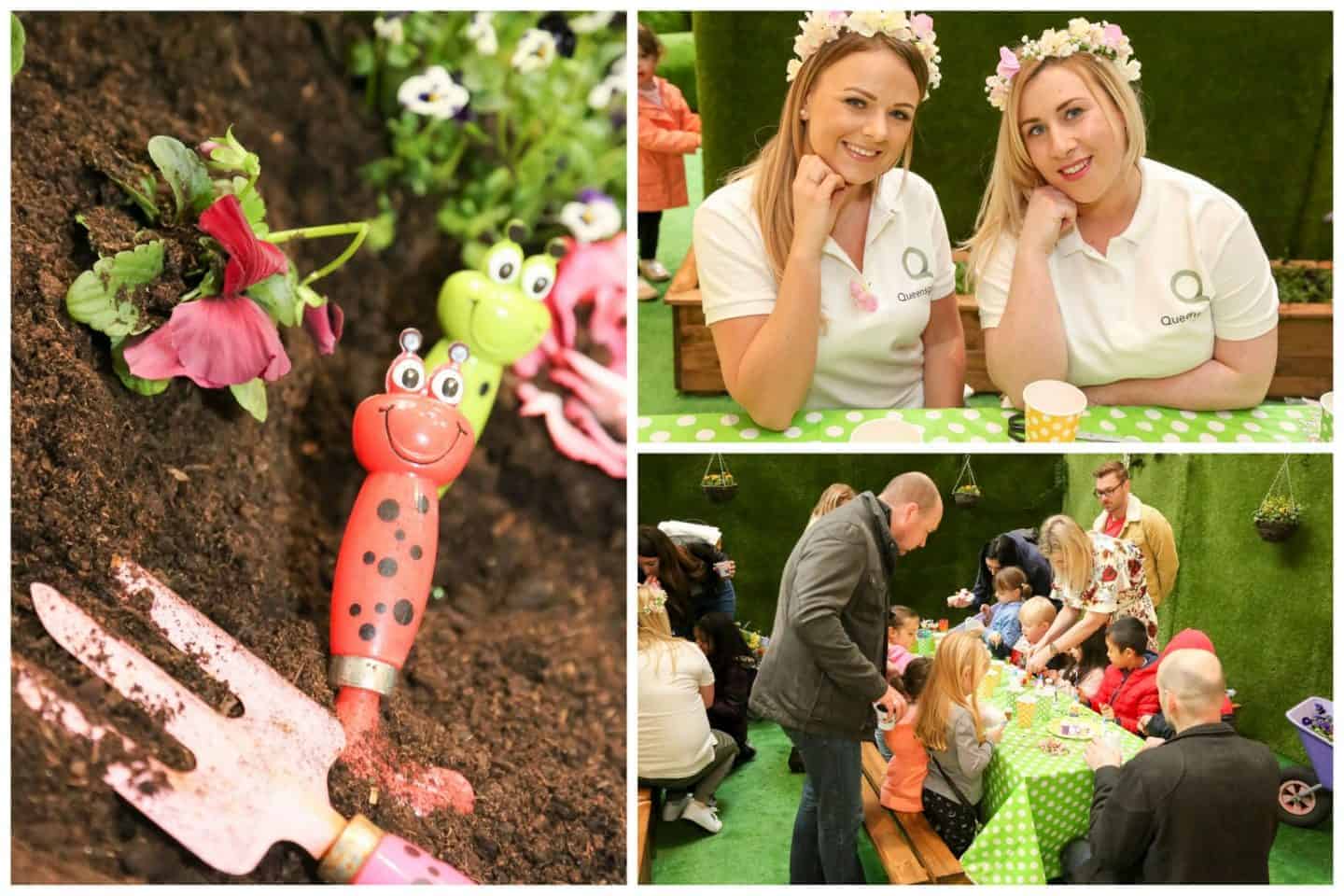 Queensgate always makes sure that the children are kept entertained and this one was a winner, with a children's activities area featuring gardening themed crafts and even getting their hands dirty with a spot of planting in the wheelbarrows, the entertainment team were shining once more.
DISCLAIMER: As a #Qblogger I was invited to attend the #QueensgateSprung event before it officially opened to the public so that I could shout about it on social media. As a thank you for my time I received a beautiful goody bag with gifts from; Lakeland, Elsa Rose (Westgate Arcade) Instagram, Style (Westgate Arcade) Facebook, Clarins at John Lewis, The Oculist (Westgate Arcade) Instagram, Bare Minerals at Boots, P'Kai, The Body Shop and Yankee Candle.