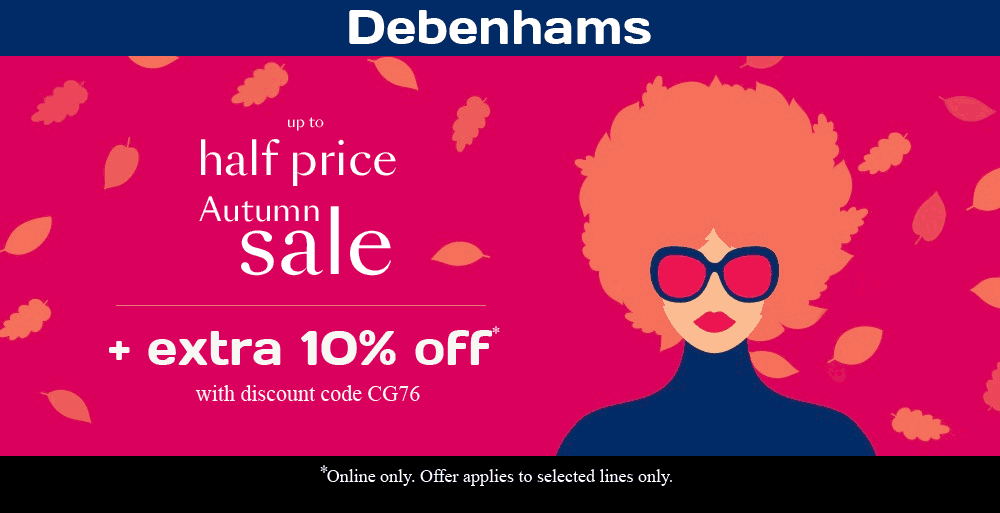 Debenhams Sale and Discount Code not to be missed
Christmas Shopping anyone?
I hate to say it folks but Christmas is just under 12 weeks away so I don't know about you but I am planning on starting my shopping early this year. Every year I tell myself I need to be better than last year and nearly every year (apart from last year) I am still running around like a headless chicken on Christmas Eve. I so want to be able to enjoy Christmas Eve with my family and make it an additional day of Christmas celebrations.
Want to know what I have got my eye on at Debenhams? Let's take a quick look shall we . . .
Debenhams up to half price sale runs until 7th October so you need to get your skates on if you want to grab yourself an Autumn bargain. Not only that but they also have a discount code which gives shoppers a further 10% off online with NO minimum spend! This isn't something to be sniffed at as usually discounts have a minimum spend of £30 or £50.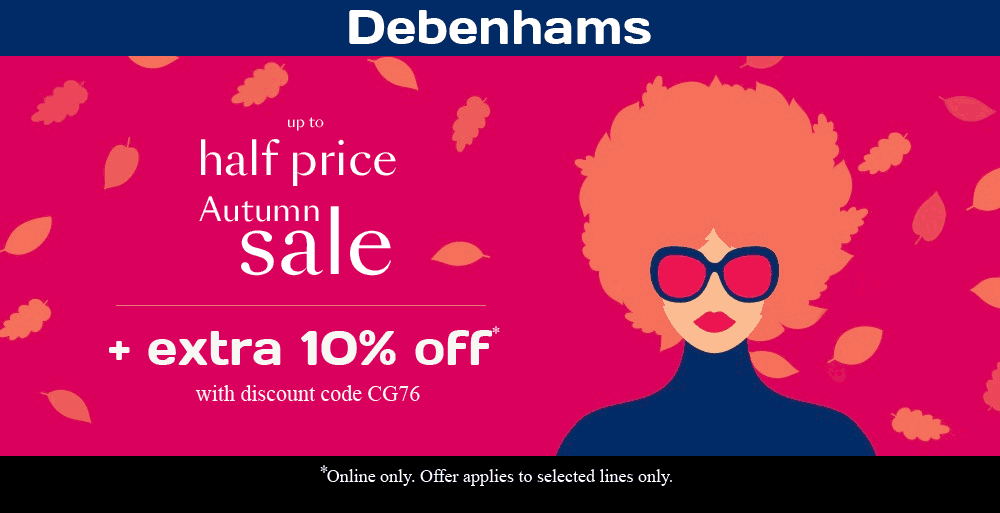 Debenhams Party Dresses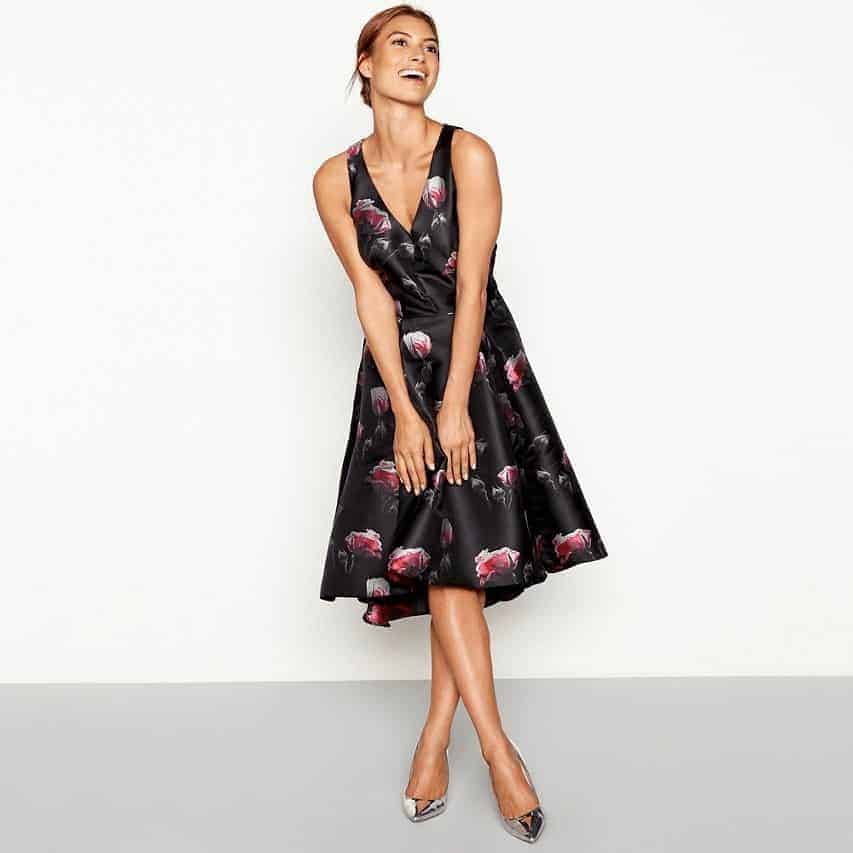 Before we talk about the dress, can we just stop for a moment and appreciate those shoes! I am not usually high heels kinda 'gal thanks to my weak ankles but aren't they amazing and would go with so many outfits. Ok, enough about the shoes, let's get back to this beautiful black floral jacquard sleeveless prom dress from Debut. This is such a flattering style and whilst it's still essential an LBD it's got flowers which adds a bit of colour and movement.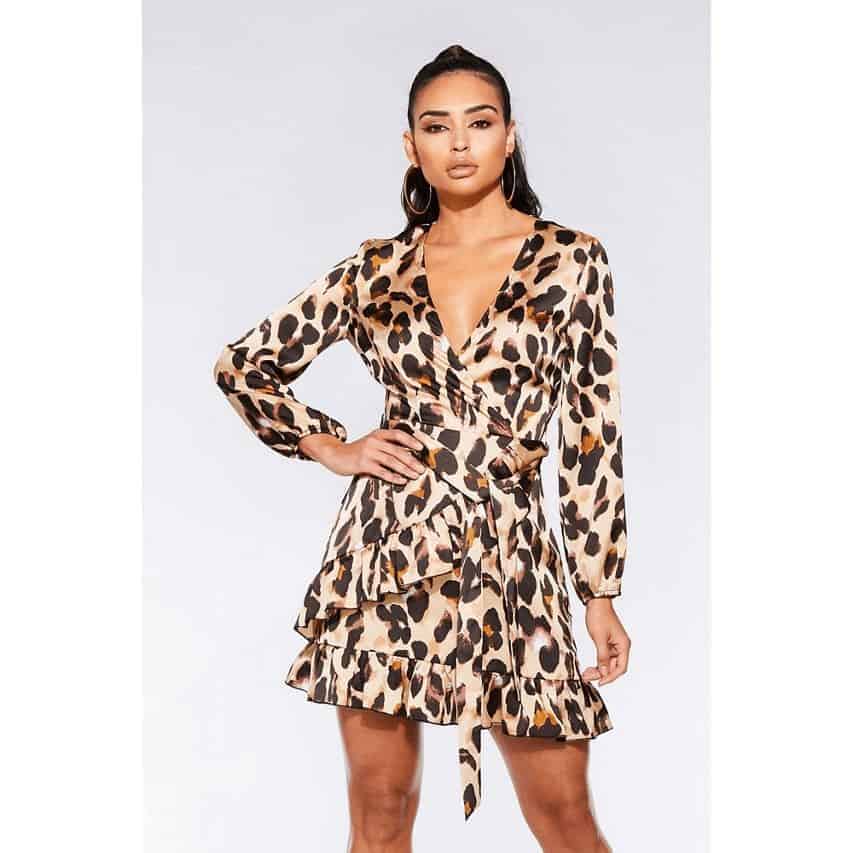 Animal print is everywhere right now and I have to admit I have always been a fan, move over Bet Lynch! Once upon a time I would have worn a dress like this and felt confident, these days not so much but I do still love the stone and black satin leopard print wrap dress from Quiz. At just £29.99 it's a steal!
Autumn Knits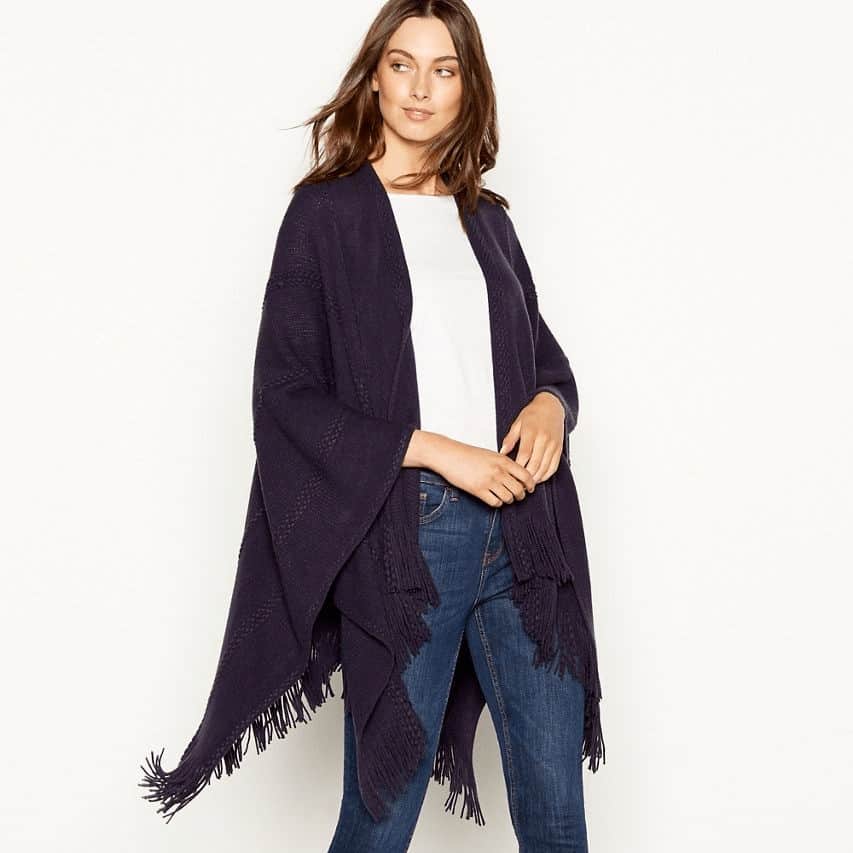 Autumn is upon us and that can only mean one thing . . . . chunky knits!!! Although I would firmly place myself in the Summer camp, I do love Autumn for cosying up in chunky knitwear and a must for me is a wrap or a poncho. I love this Principles navy cable fringed wrap, I am generally more of a navy girl than black, I think it's kinder to my skin tone. You can dress these babies up or down and still look good.
Biker Boots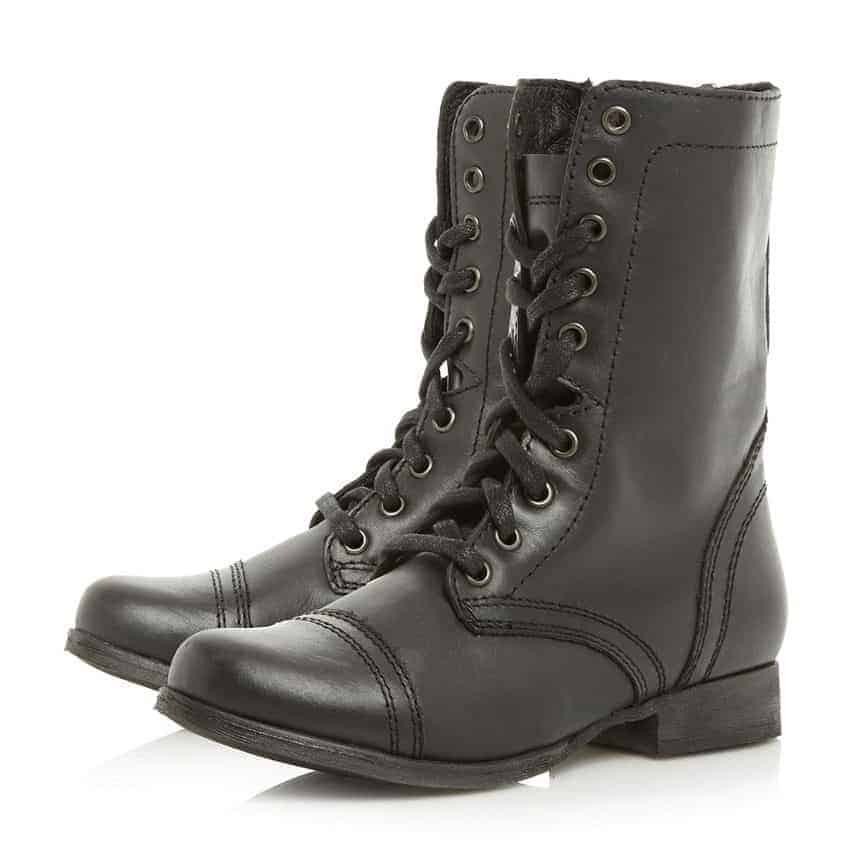 As I said above, I'm not normally a 'heels' kind of girl, stick me in a pair of biker boots an I am happier than a pig in mud. Sadly, my treasured biker boots turned up their toes once and for all last year so I'm on the hunt for new boots and these Steve Madden – black leather 'Troopa' block heel biker boots are just my thing. I love biker boots with short flippy skirts, dresses and jeans – heck I would probably wear them with my Pj's if my hubby would let me.
So come one, share with me, what have you got your eye on?