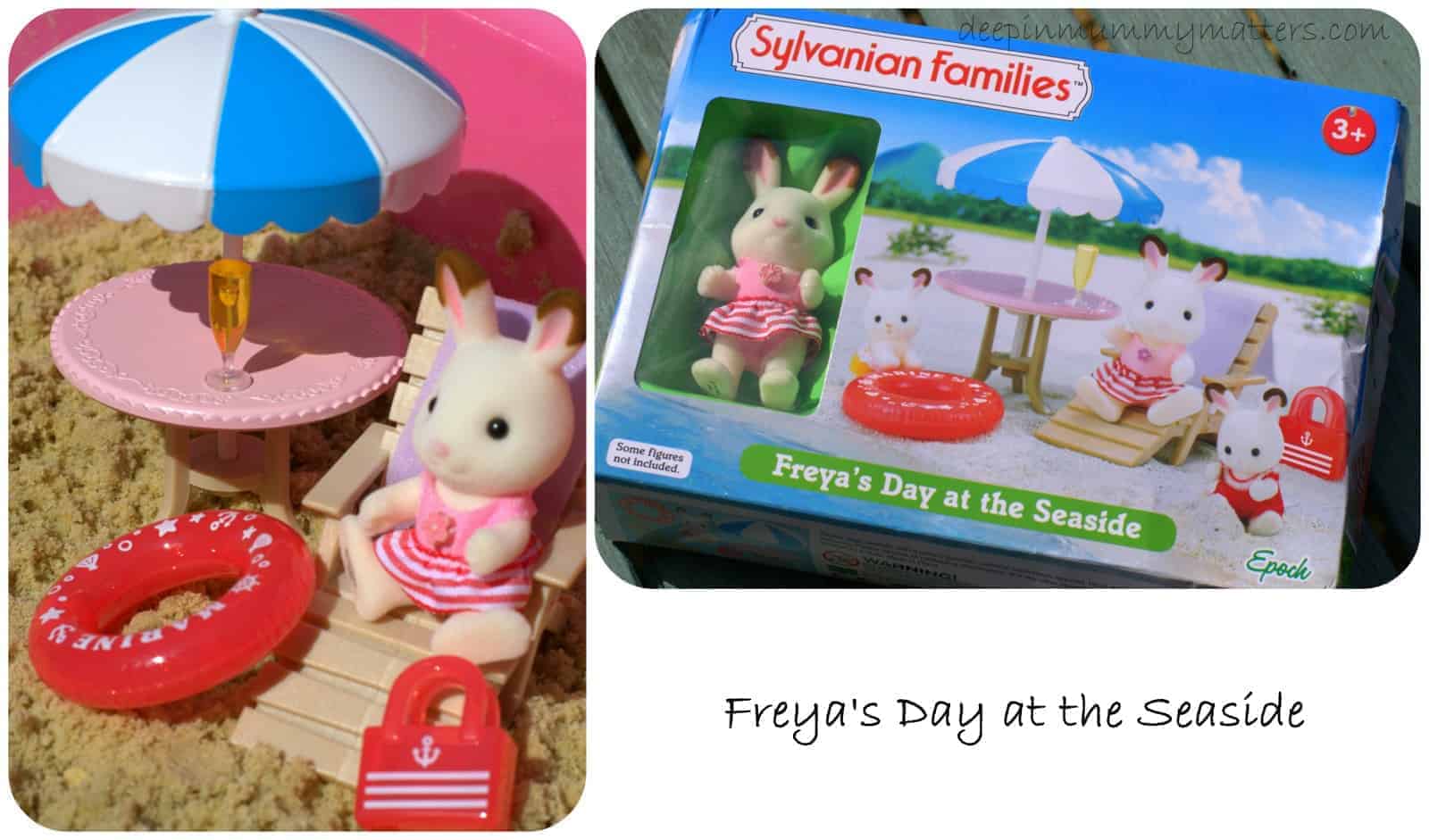 A day at the beach with Sylvanian Families
Little Bean was first introduced to Sylvanian Families when a family member bought her Watermill Bakery when she started school. It is a favourite toy which she has moved out of the playroom and into her bedroom so that she can play with it by herself without the boys disturbing her. It's great for encouraging her imagination and role play so I was keen to accept when offered the chance to review Freya's Day at the Seaside set.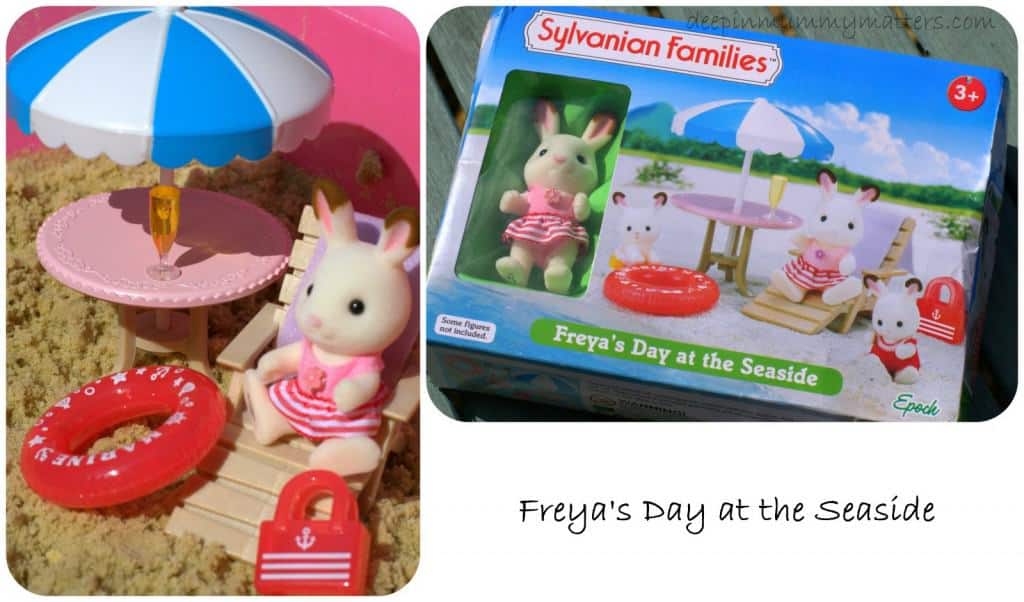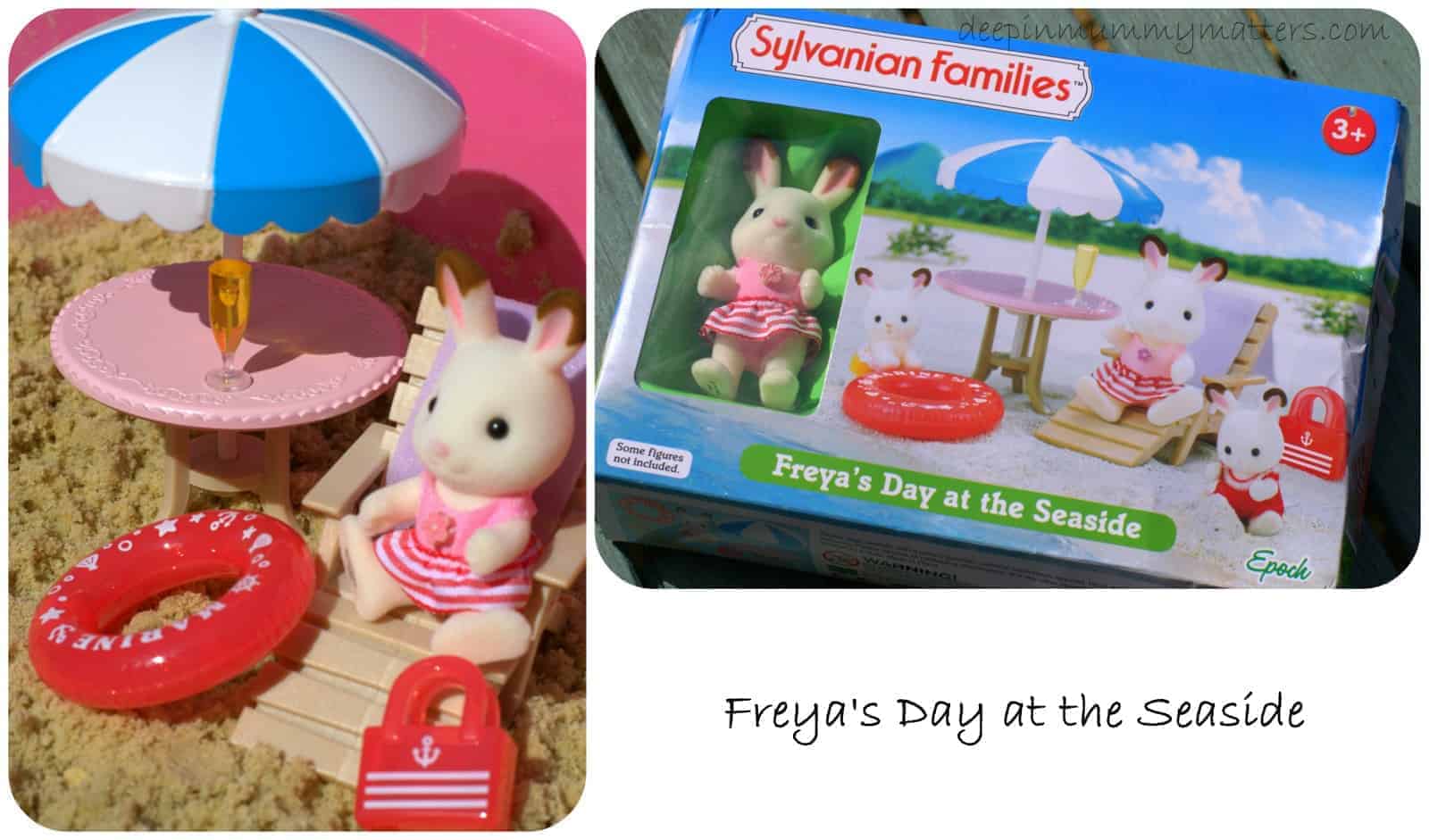 Little Bean was overjoyed when she set her eyes on the set and decided the best place to play would be in the sand table in the garden. Unfortunately she was a little disappointed that Freya was the only character in the box and not the two baby bunnies shown on the cover even though I had told her that it said they weren't. Once we had got past that, she was very happy with Freya and loved her little swimsuit.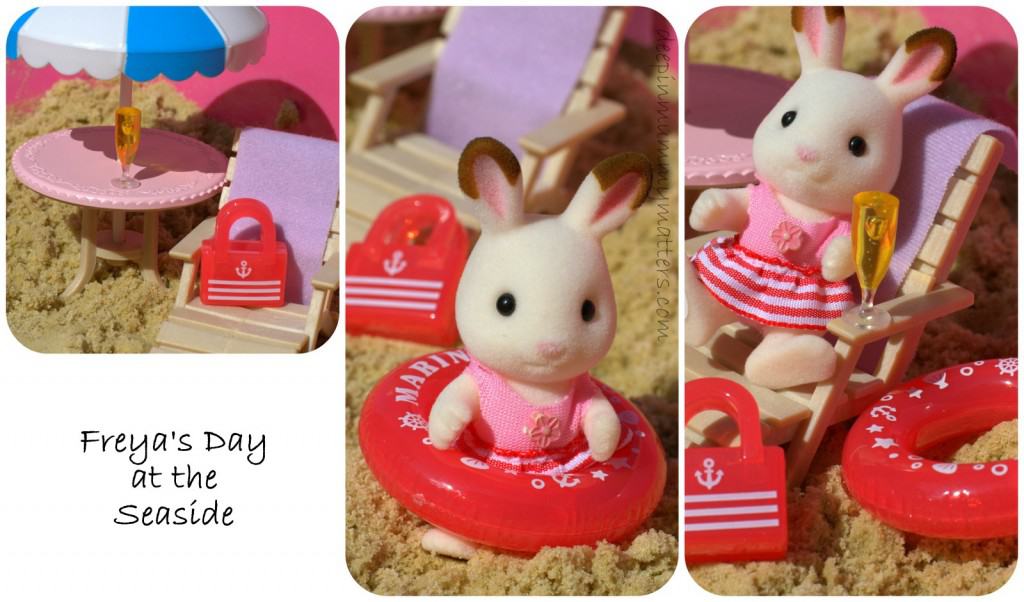 Freya, on the other hand, was quite grateful of the 'me time' to sit in the sunshine and relax with a glass of her favourite apple juice by her side and her favourite book in her bag. She toyed with going for a swim in her rubber ring but then realised that nobody had cleaned the paddling pool and she didn't want to get her swimming costume dirty so she sat back, put her feet up and soaked up the silence because she knew it wouldn't last for long.
Sylvanian fans need to check out the competition running until 31st August 2014 for the chance to win a £1,000 Forest Holiday prize for the best photograph of Sylvanian Families enjoying their summer adventures. Check out the Sylvanian Family Website for full details.