Daisy London Layers Up Your Look!
Looking for the perfect accessory to enhance any outfit? Look no further than Daisy London layering necklaces. These beautiful silver jewellery pieces provide an effortless sophistication and style that can elevate any wardrobe. Whether you want a subtle boho chic or modern contemporary look, Daisy London's layering necklaces offer something for everyone. They come in various sizes and designs to create your unique layered look.
Daisy London Layering
The ever-popular Daisy London has been creating beautiful jewellery that is both elegant and timeless for years. Their signature layering necklaces have become effortlessly chic staples in wardrobes worldwide.
Daisy London is focused on offering solid, economical jewellery that will bear the test of time. Their beautiful designs are constructed from 100% recycled sterling silver and 18ct gold plate. They are perfect for everyday wear and are the ideal accessory to layer with other fine pieces to create a unique look.
Whether a single pendant necklace or multiple chains, Daisy London has something to suit every style, from minimalist designs to bold statement pieces; their collection of layering necklaces is the perfect way to add sparkle and personality to any look.
Why Layer Necklaces?
Layering necklaces is an increasingly popular trend. From major fashion celebrities to everyday people, wearing multiple necklaces at once has never been more stylish! With the help of silver jewellery from brands like Daisy London, you can easily achieve a unique look that will make you stand out.
There are many reasons why wearing layering necklaces can benefit your style. First, it allows you to express yourself by creating a unique, eye-catching design with minimal effort. You can choose from various styles, lengths, and materials, such as gold or silver, to create a look that's all your own. Also, layering necklaces add colour and texture to any outfit, making them perfect for both formal and casual occasions.
Styles and Designs Available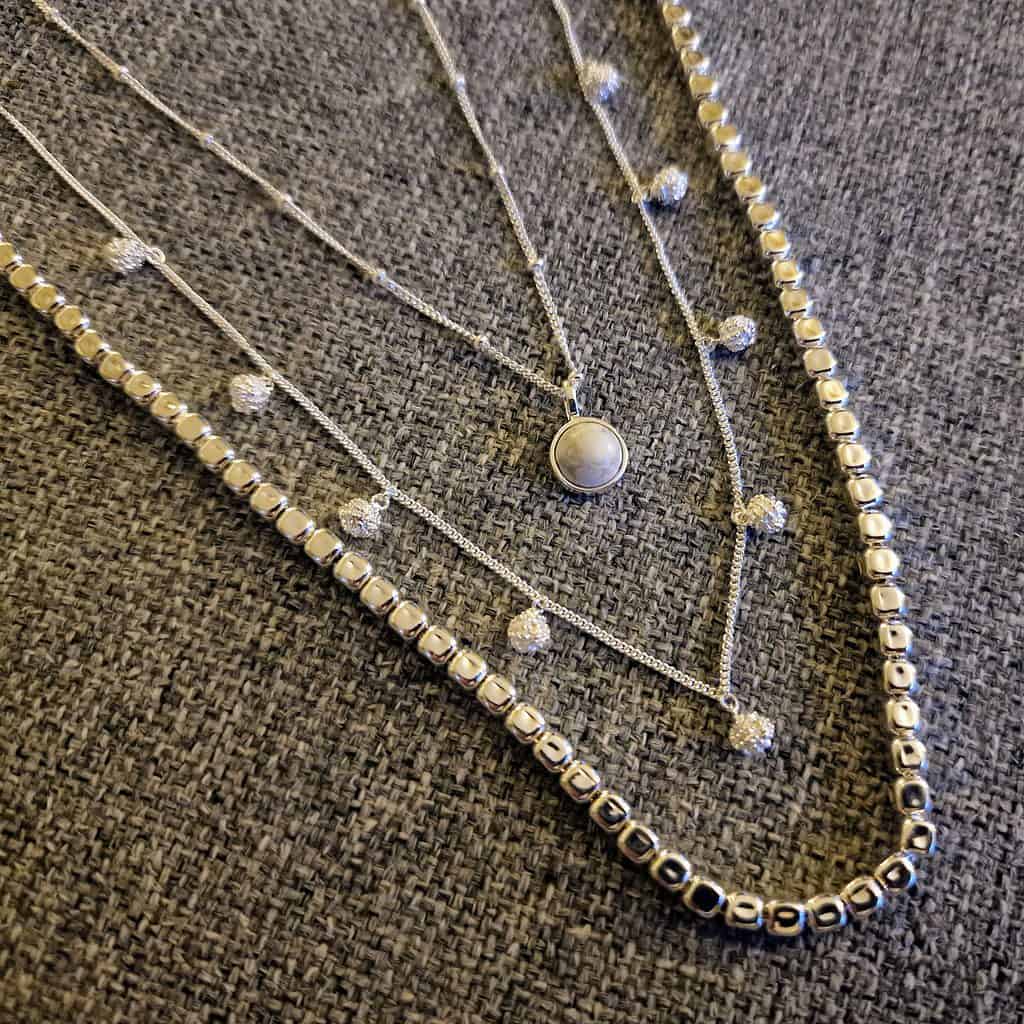 Daisy London is a luxury jewellery brand renowned for its stunning range of necklaces. The luxurious collection from Daisy London is perfect for accessorising any outfit, featuring sterling silver and gold-plated pieces. For striking style, opt for layering necklaces in various lengths – the more contrasting styles layered, the bolder the effect. From classic designs to statement pieces with eye-catching details such as semi-precious stones and charms, there's something for everyone in the Daisy London necklace range.
Look no further than Daisy London's silver jewellery pieces for timeless elegance. The classic pendant necklaces are ideal for everyday wear, while statement earrings guarantee an impactful look for special occasions or night outs with friends.
Popular Combinations
To create your own unique look, select necklaces of different lengths and weights and designs to compliment your style. If you're unsure what to choose, then Daisy London has layering sets to inspire you.
This is precisely what I did, I knew I wanted Silver, but there were so many to choose from I didn't know where to start. I took inspiration from the Comforting Sea Necklace Set but chose the White Howlite pendant as this is one of my favourite precious stones. I also added the chunky beaded necklace. Each of these necklaces will look equally as good alone, in a pair or triple layered.
Tips for Creating the Perfect Look
Layering necklaces are the perfect way to make a statement and add colour and sparkle to any outfit. If you're looking for stylish silver jewellery, Daisy London has an extensive selection of delicate layering necklaces. To help ensure you find the best piece for your style, here are our top tips for selecting Daisy London layering necklaces.
Start by considering what type of look you'd like to create with your necklace. Are you after a boho-inspired design or something classic? Once you have this in mind, explore the range of chain styles from Daisy London – from choker lengths to long pendant styles – and decide which works best with your desired aesthetic.
Concerning colours and metals, there are plenty of options available at Daisy London.
Caring for Daisy London Sterling Silver Jewellery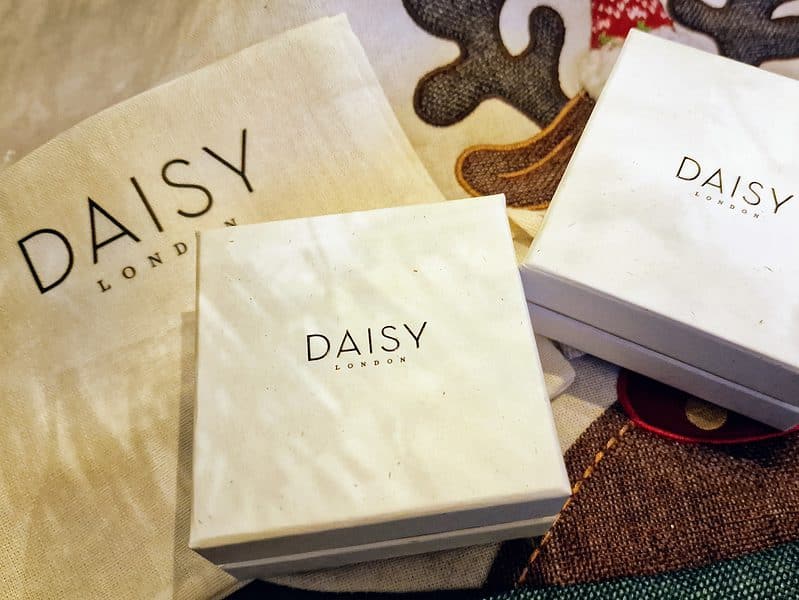 Start by always removing your Daisy London jewellery before showering, swimming or engaging in any physical activity such as exercising. This will help preserve the beautiful finish of the silver and prevent it from tarnishing quicker than usual. After wearing your jewellery, clean it with a soft cloth or polishing dip specifically meant for silver jewellery – this will help maintain its high polish sheen and lustre. Store your jewellery in soft cloth and/or a jewellery box.