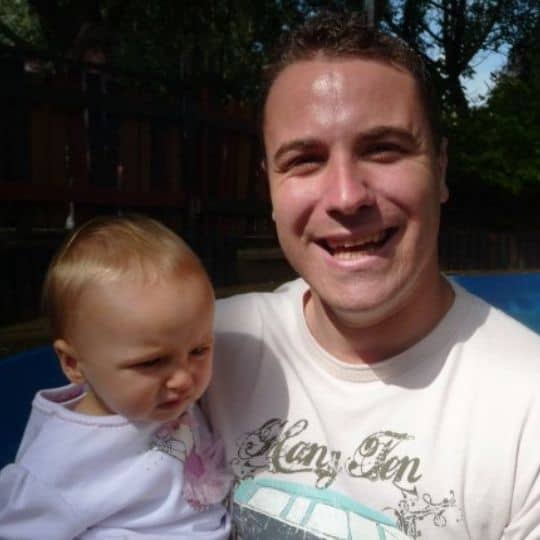 Over the past few months, I have watched Little Bean's relationship with her Daddy blossom and grow. She has always spread herself pretty evenly between us, but since I am a stay-at-home Mum, we spend lots of quality time together doing many fun things. She's a funny girl because the person she gravitates towards each day is the person she first sees when she wakes in the morning.
On a typical weekday, she will be a Mummy's girl, but more often than not, at the weekend, she will wake up to Daddy's face and be a Daddy's girl for the rest of the day.
Now, as you're probably aware, we have been moving house since last Wednesday, and so Daddy has been off work and getting up early to make the most of each day since he has been the first person she has seen each day she hasn't wanted to know me in the slightest!
I love to see her face light up when Daddy enters the room and scoops her into his arms for a "big Daddy squidge"; it melts my heart. Yesterday morning she woke at 6.30 am! On a Sunday morning!!!! So I plucked her out of her bed and tried to encourage her to cuddle up to me and Daddy in our bed in the hope that she might drift off again – no chance! But what she did will remain etched in my memory forever. She shuffled herself as close to Daddy as she could and laid down next to him with her face on Daddy's cheek, and she looked so content and happy.
If I could have gotten out of my bed fast enough to get a camera without disturbing her, I would have done so because it would have made a gorgeous picture, but I knew I couldn't, so I had to settle for a mental picture instead.
Whilst all of this is lovely and heart-warming to a certain extent, I feel bruised and a little "unloved" because my little girl doesn't want me. In my heart, I know that she loves me and Daddy can never be Mummy, but I do sometimes feel like a poor substitute.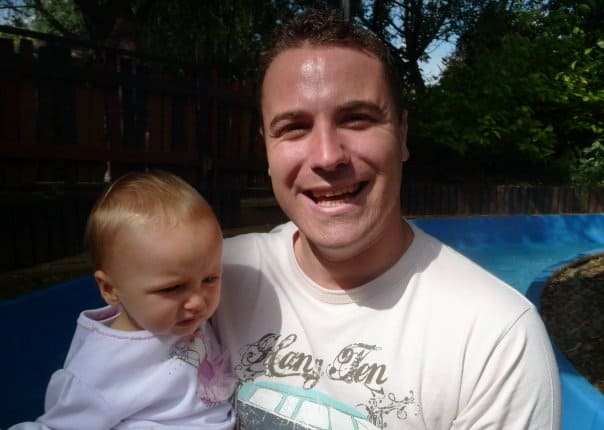 Last night, when we got in from a day out, I sat on the sofa and cuddled her; she seemed happy and content. But then Daddy came in and sat down, so both Little Bean and Curly went over and cuddled up with Daddy, leaving me alone like an outcast. I'm guessing it's just my hormones; they are my babies, and nothing will ever stop me from loving them, but I definitely felt rejected. Maybe when my little boy is here, I'll have someone on my sofa??
Do you ever feel like this? How do you tell yourself to snap out of it???