Creative Ways to Add Cushions to your Home Decor
Adding flair to your space can be easily accomplished by using cushions as decor. To limit yourself by only sticking to two or three mono-coloured cushions is a pity when there are so many lovely pillows to choose from. Achieving the greatest overall look for your area requires incorporating our tips below.
1. Colour Palette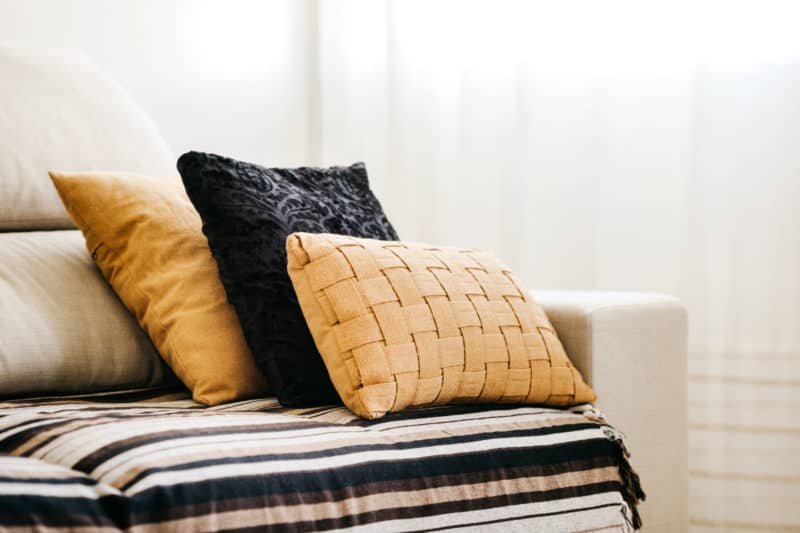 So, which colour palette are you interested in? You should sit in the middle of your chosen area to start getting things done with your laptop in hand. To determine two to three colour shades or tones, have a good look around and take your time. The components of your decor can be any of these three things, drapes, a wall painting, or a vase on a table. This is critical in the selection process. Selecting three bright and intense pillows isn't a good idea; it can be a sight to see just the two of them.
Give yourself a moment to think about your decision since these colours will guide your pick of seat cushions and serve as the binding agent for your living room. In addition, an online colour sample can allow you to discover your specific colours and when to buy your pillows. This will make it easier when you're ready to purchase your cushions because you'll have your colour choices available. One of the best ways to find cushion retailers is by going online and searching for them. This gives you the option to keep returning to your colour scheme to double-check that you've selected the appropriate colour.
2. Consider Symmetry
If you've collected all the appropriate pillows, consider how you may display them to achieve the maximum aesthetic benefit. If you're into the asymmetrical appearance, you could choose to use an arrangement that seems more spontaneous and easy. Another excellent alternative, particularly well-suited for beds, is the symmetrical method. Put throw pillows on top of one another or choose colourful toss pillows to display, and keep the subtle neutral tones in the back; you are also welcome to step out of the set of bedding if you want to add prints that are a bit more off-the-wall. When you're trying to achieve symmetry but don't want to go colourless, think about using a monochromatic colour scheme in your bedroom. Since a bedroom is the most intimate and relaxing place in a home, comfort should be more considered than design. However, it doesn't have to be in rivalry with each other.
Creating a bedroom retreat is all about transforming it into an atmosphere that gives you inspiration and peace. Regardless of your personal preferences, you may enable your individuality to shine through using items like texture, substance, wall art, and layout if you find bright colours to be overwhelming.
3. Different Pattern Sizes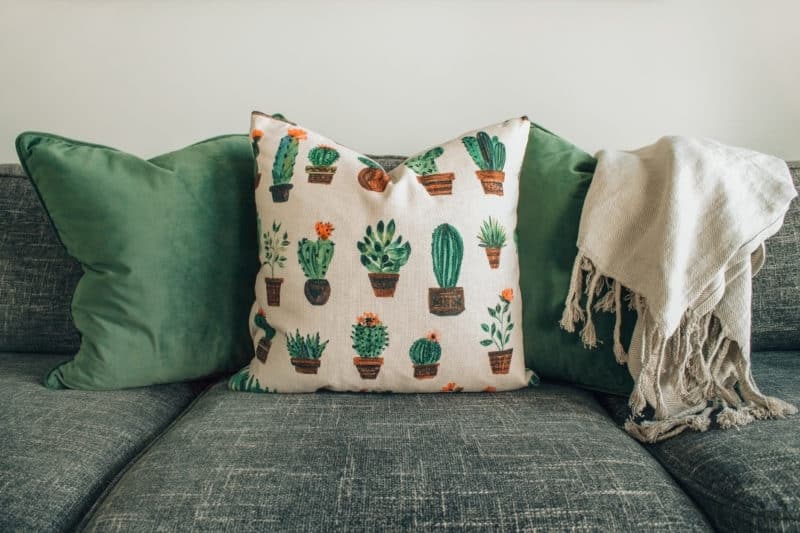 To prevent patterns from competing with one other, consider the size of your designs while applying the Rule of Three. Instead, try using three distinct scale patterns in combination, enabling one scale pattern to predominate. It would help if you chose the largest of the patterns as the lead pattern, followed by smaller ones like stripes or little houndstooth patterns. According to this design, the most subtle pattern should be one with a modest tone-on-tone pattern, such as a jacquard stripe.
4. The Perfect Number
For the look you want to achieve, the number of pillows you need depends on the design of the space. It's advised to stay with an even number of pillows when choosing between a traditional-style lounge area with a rich colour scheme or something more modern. Selecting an odd number will yield a more contemporary or experimental aesthetic.
On the other hand, you could find this unusual, but we will discuss the placement of the sofa cushions later. At this point, it's a good idea to have a clear idea of what your living room looks like: whether it's classic or modern, and choose whether you opt for an odd or even number of seats or cushions. It depends on the size and number of couches you have in your living room, but how many cushions you buy might vary. The seating capacities can fit 5, 4, or 1 cushion: 3-seaters can hold up to 5 cushions, 2-seaters up to 4, and 1-seaters should have no trouble with only one.
Remember that texture should not be neglected in the design of patterns and colours. Let smooth and rough contrast be part of your design. Faux fur, velvet, linen, knits, and tasselled embellishments should all be part of your thought process. You may have plenty of fun using touch and feel if you maintain your colour and pattern theming in play.