Creative Spring Crafts from TheSoul Publishing
I don't know about you but we are already on the countdown to the Easter holidays and we are ready to embrace it with open arms. During the Easter holidays, there's one thing we always look forward to and that is Spring Crafts this time we have a few ideas from TheSoul Publishing to share with you. If you're not familiar with the name I am sure you're familiar with their Top 5 Youtube Channel – 5-Minute Crafts – it's one of our favourites!!
Glow in the Dark Rainbow Roses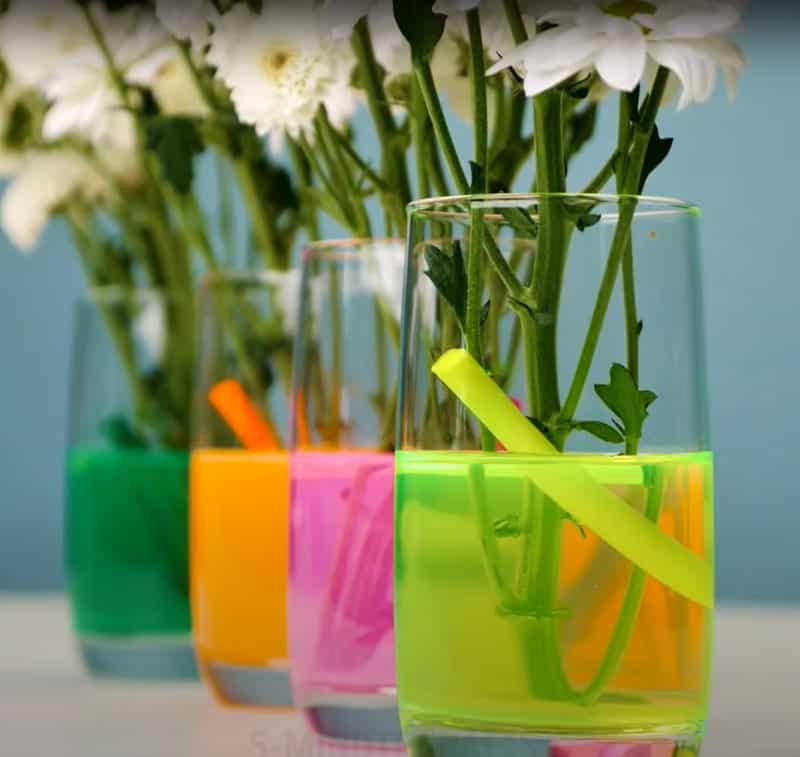 This is such a fun craft/experiment to do with your children, they will be amazed when they see the roses transform from plain everyday roses to Glow in the Dark Rainbow Roses. Just follow the steps detailed below and feel free to share your photos with us on our Facebook page.
Fill water glasses with water and add colouring of your choice.
After the colour is mixed into the water, place white flowers into the glasses.
In minutes, the flowers will be transformed into vibrant, coloured flowers!
Bonus – if your colouring is highlighter fluid, your flowers will glow in the dark!
Colourful Paper Fans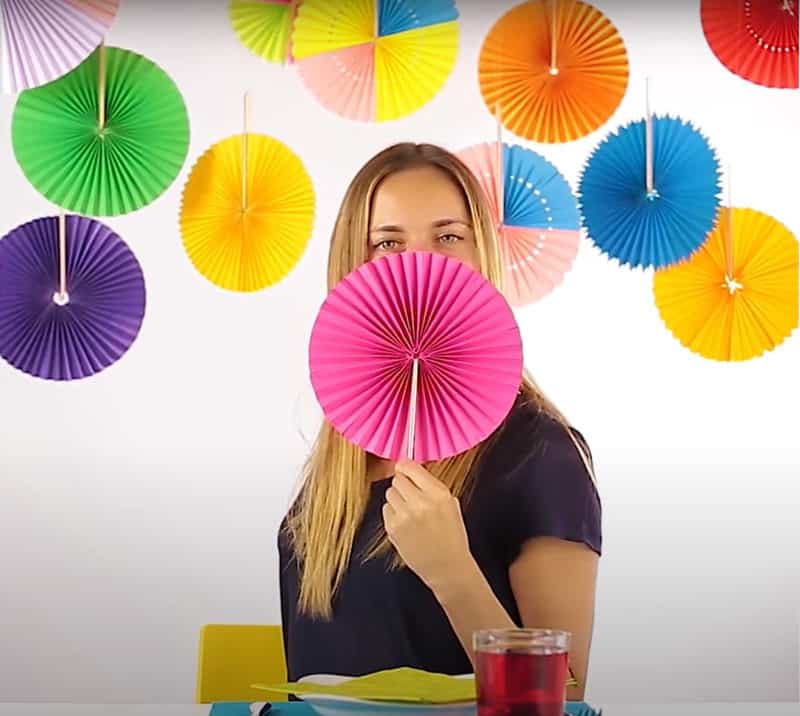 Whether you just want to create fun, colourful fans to keep the kids entertained or you're looking for a simple, bright and cheerful decoration for your home or Easter celebrations, these Colorful Paper Fans will look awesome.
Take your favourite-coloured piece of paper and cut it into three equal pieces.
Then, continuously fold each piece of paper, making a crinkle design.
Take the fully folded piece and glue the two sides to one another.
Once each of the three pieces is complete, glue each one together creating a circle.
Glue a popsicle stick to each side of the base, then to each other, and done – you have a fun-to-make and functional fan!
Spring Pin Wheel
Creating a Spring Pin Wheel is a super simple craft that your children will want to recreate over and over again, believe me I know because our garden was full of them!!
Turn a piece of paper into a festive pin wheel!
Using a ruler to make straight lines, draw two diagonal lines across the paper and fold along the lines.
Then, use a pin to poke a hole in the centre and each of the four sides, and bend a pin at a 90-degree angle to connect each of the four sides, bringing them together.
Finally, connect the pin wheel onto a stick with hot glue. Take it outside in the wind and watch it in action!
Find more of TheSoul's awesome Spring crafts linked here or you can check out our Arts and Crafts ideas for the holidays here.