Cloudy with a chance of meatballs 2 Pancake plus giveaway!!
I couldn't even hazard a guess as to how many times my children have watched Cloudy with a chance of meatballs. Personally, I don't think I have ever seen it from start to finish, I have probably seen most of it but just not in the right order so I'm slightly confused by the whole thing. Perhaps now would be a good time to watch it for our #FamilyFilmNight since Cloudy with a chance of meatballs 2 was released on DVD on the 17th of February.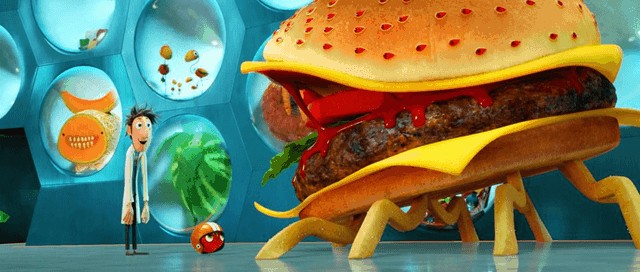 Inventor Flint Lockwood thought he saved the world when he destroyed his most infamous invention — the machine that turned water into food, causing cheeseburger rain and spaghetti tornadoes. However, he soon learns that his invention survived and is now creating food animals, or "foodimals!" Now, Flint and his friends must embark on a dangerously delicious mission to battle hungry tacodiles, shrimpanzees, hippotatomuses, cheespiders and other foodimals to save the world – again!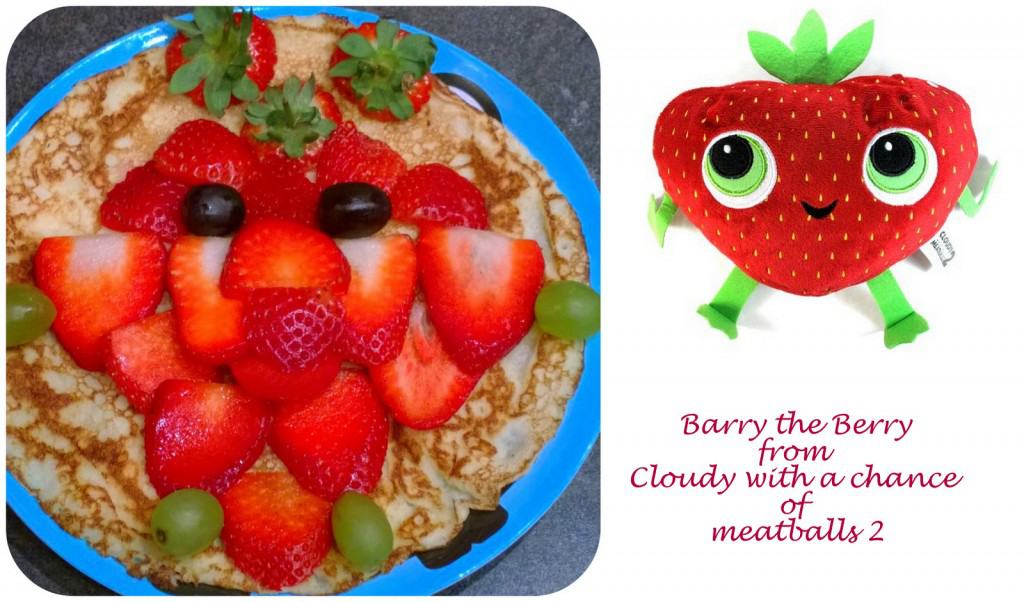 If you have a Cloudy fan in your house then why not create your own Cloudy themed pancake ready for pancake day tomorrow. We had fun on Friday making a Barry the Berry pancake using strawberries and grapes. I'd love to see what you could come up with?
3D Blu-ray, Blu-ray and DVD bonus features include:
– Filmmaker Commentary with directors Cody Cameron and Kris Pearn
– Cody Simpson "La Da Dee" Music Video & Making of the Video featurette
– Seven All-New Featurettes:
"Anatomy of a Foodimal" – Flamangos, Cheesespiders, Hippotatomuses! Oh my! Sit down with filmmakers to discuss the inspiration behind these wacky food-animal hybrids that have taken over Swallow Falls, and chat with the gang to find out how they came up with the Food-imal's creative and amusing names.
"Production Design: Back In The Kitchen" – Where do you go after it rains cheeseburgers all over Swallow Falls? Back to the kitchen of course! Hear from filmmakers Cody Cameron and Kris Pearn on how they came up with stories and jokes for the film.
"Awesome End Credits" – Dive into the end credit sequence with the filmmakers and discover how they used a mix of 3D, 2D, stop motion and live action.
"Cloudy Café: Who's On The Menu" – Hear from newcomers Will Forte and Kristen Schaal about what drew them (pun intended) to this animated feature and how they "discovered" the voices of Chester V and Barb. Then, sit down with Terry Crews, as he steps into the pair of size 12 shoes left by Mr. T to portray Officer Earl Devereaux. Plus, hear from all your returning favourites including Anna Ferris and Bill Hader.
"Building the Foodimals" – Animators discuss creating and animating the foodimals.
"The Mysterious Sasquash" – Exploring all the places in the film that the sneaky Sasquash is hiding.
"Delicious Production Design" – Animators discuss the design of the film
Cloudy with a Chance of Meatballs 2 is out on Blu-ray & DVD 17th February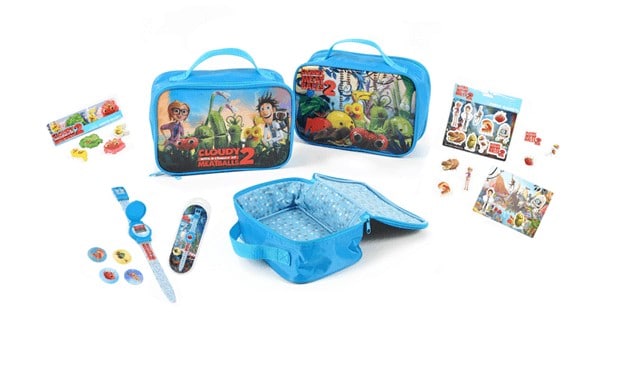 One lucky Cloudy 2 fan can win the above pictured Goody Bag along with a copy of the DVD AND a Barry the Berry Plush Toy!!! Just complete the Rafflecopter Entry form below;