Clever Gifts that will Make Outdoor Lovers Happy
If you've ever had a hiking or camping trip, chances are you've come home with a souvenir from your adventure. From a new T-shirt to a coffee mug, these mementoes are reminders of our great time and shared experiences.
We've collected a list of some of the best unique gifts for campers, hikers and outdoor lovers that will make them feel appreciated and loved on their next outing or just for spending time outdoors at home in their garden.
The Scrubba Washbag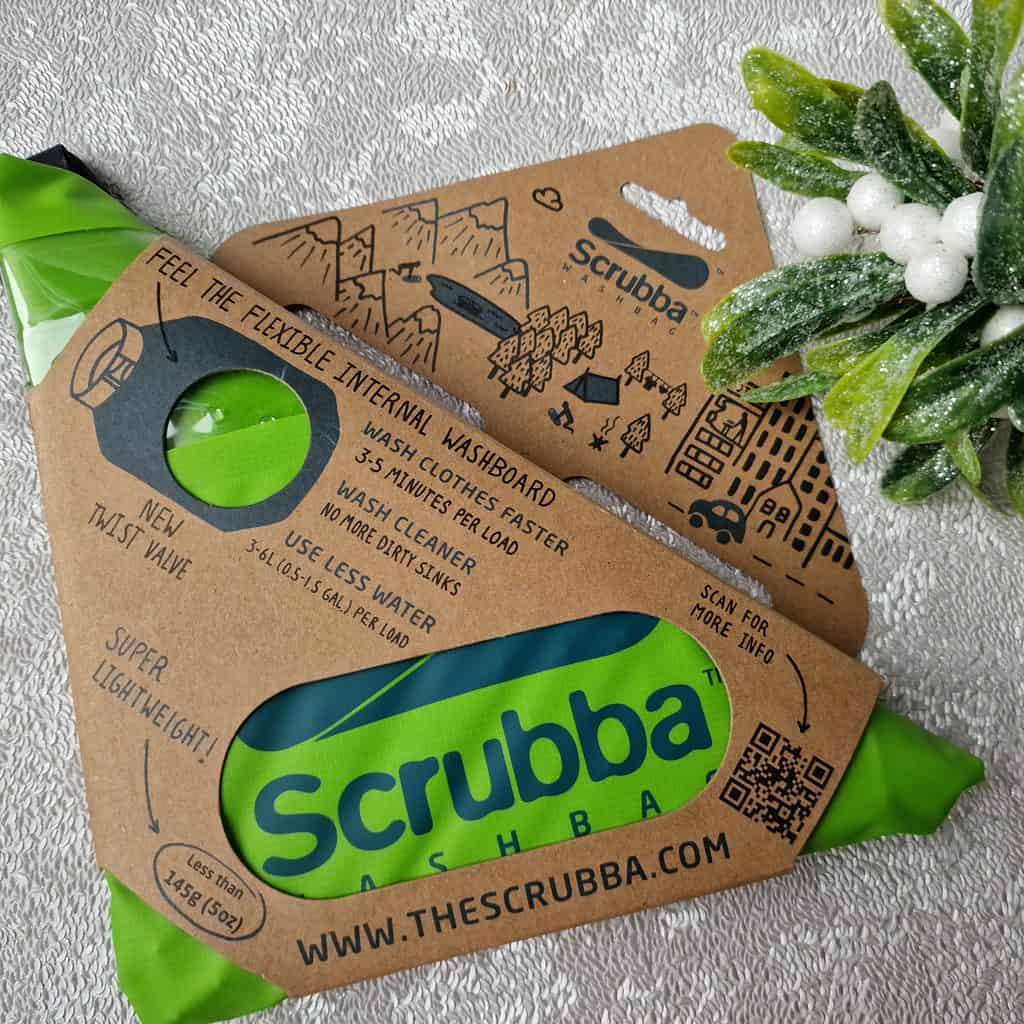 The Scrubba™ wash bag is the world's smallest washing machine and is perfect for apartment living, travel and camping.
Featuring a flexible inner washboard, the pocket-sized Scrubba wash bag allows a machine-quality wash anywhere in just minutes.  It is hygienic, self-contained, electricity-free and easy to use, even in the smallest apartment or hotel room.  Whether you are using it at home to avoid Laundromats or planning your next travel or camping adventure, the patented Scrubba wash bag is the best way to wash clothes anywhere. 
Over 300,000 travellers, campers, home users, backpackers, hikers and holidaymakers have experienced firsthand the quality wash our internal flexible washboard delivers.
From Amazon
The Kelty Bestie Blanket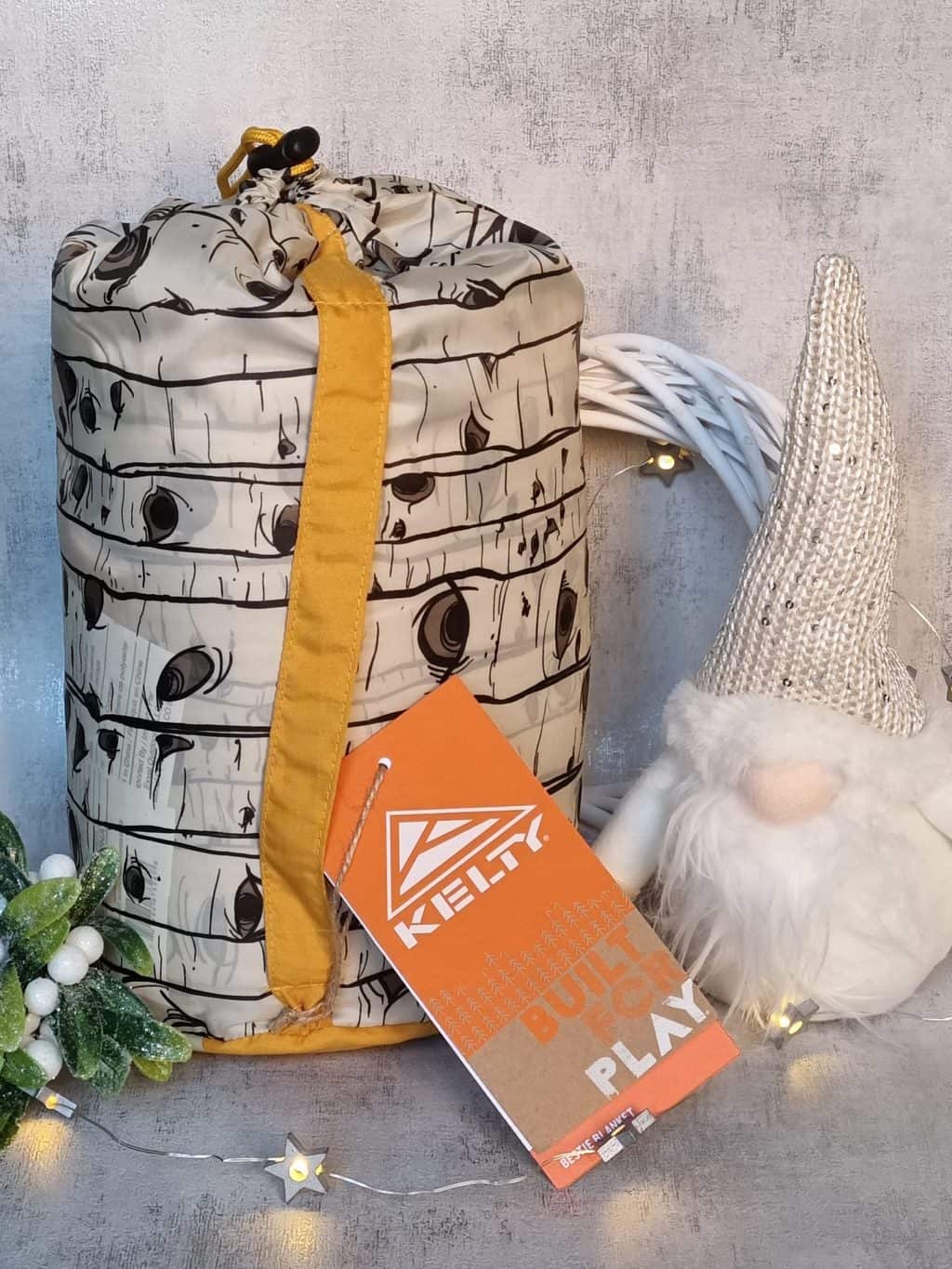 Whether they enjoy camping under the stars, chilling in the garden with a book, spending the day at the beach or hanging out at a festival the Kelty Bestie Blanket can be exactly that, the best friend for outdoor adventures. The blanket is super soft and lightweight but warm and durable for outdoor adventures.
It comes in four colourways: Cranberry/Painted Ombre, Grisaille/Kaleidoscope, Trellis/Blackcountry Plaid and Sunflower/Aspen Eyes. Also available is the Kelty Biggie Blanket which is suitable for 2 persons.
RRP £22
Bramblecrest Blenheim Single Cocoon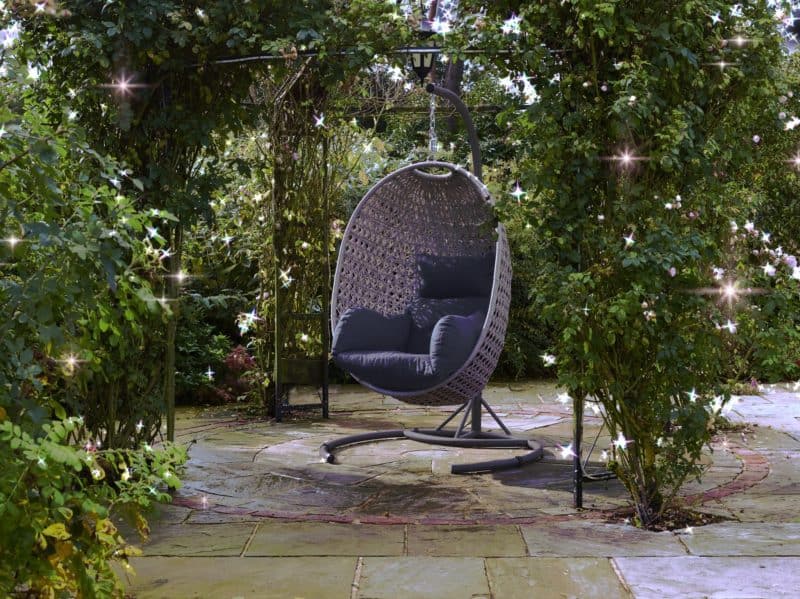 The Blenheim Single Hanging Cocoon chair is walnut colour. It has all-weather protection and it has a smooth weave that can withstand any weather. The season proof taupe cushion makes it comfortable to sit in and the waterproof liner prevents water from entering the chair.
It can be difficult to find a high-quality outdoor lounge chair that will last for years without falling apart or wearing out over time. However, this chair has an impressive 20mm thickness, making it durable and long-lasting for any environment outside. All of these features make this piece perfect for outdoor lovers to relax in the garden or patio area!
What could be better than snuggling up in this chair with your favourite book or just listening to the birds in the trees?
RRP £379
Outdoor Scatter Cushions
An outdoor scatter cushion makes a great gift for someone who loves to spend time in their garden by brightening up their furniture or to keep in the car for picnics and outdoor events to make them more comfortable. I love these from Bramblecrest which would look amazing in my garden room – just saying!!
RRP £23
John Muir Trust Diaries and Calendars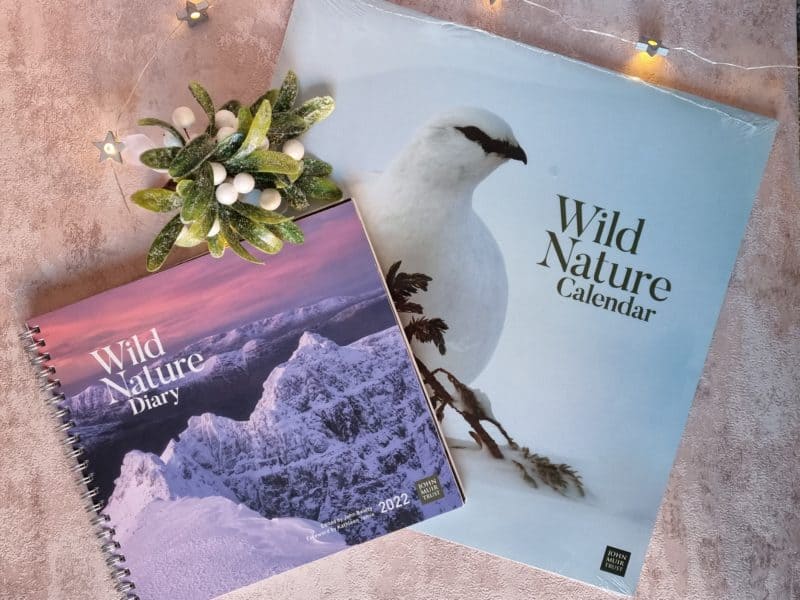 Renowned wildlife photographer John Beatty has partnered with the John Muir Trust to produce the beautiful Wild Nature Diary and Wild Nature Calendar for 2022. They would both make perfect gifts for someone who loves nature and the great outdoors.
The images in the desk diary have captured direct experience encounters from the natural world with a special focus on the biodiversity of mountain environments. It features a week-to-view design that is clear and easy to follow with inspiring images throughout the year.
RRP £15
The calendar features 12 large stunning images showcasing the stunning landscapes and nature photography in Britain.
RRP £12
10% discount is applied if you order more than one product, excluding Postage & Packaging
Treasure Trails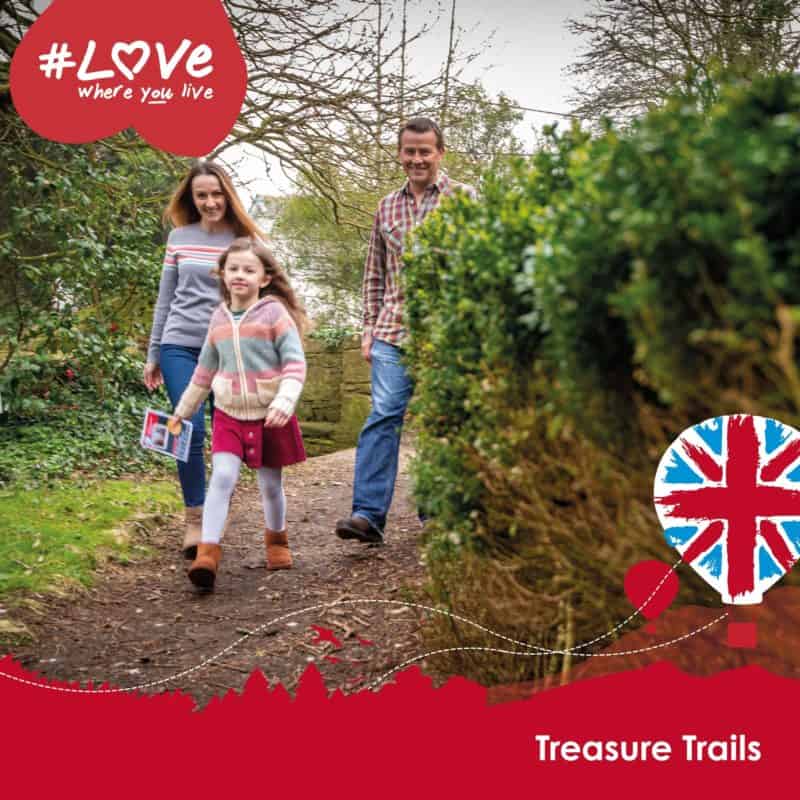 We love this idea for outdoor lovers as a gift for the whole family or friends. Treasure Trails are all outdoors which makes them the perfect socially distanced get-together and activity exploring your local area. There are Treasure Trails available up and down the UK.
Treasure Trails are self-guided trail booklets that take you on a circular walking route of approximately 2 miles. Along the way, you need to keep your eyes peeled and solve the clues to crack Detective Mystery, Spy Mission or Treasure Hunt.
The clues within the trail booklets use clues on local landmarks, signs, statues, monuments, images, engravings, and other eye-catching features.
Prices start at £9.99 for the downloadable print-at-home version or £11.48 (including P&P) for the posted version.
Tabuu Pill Case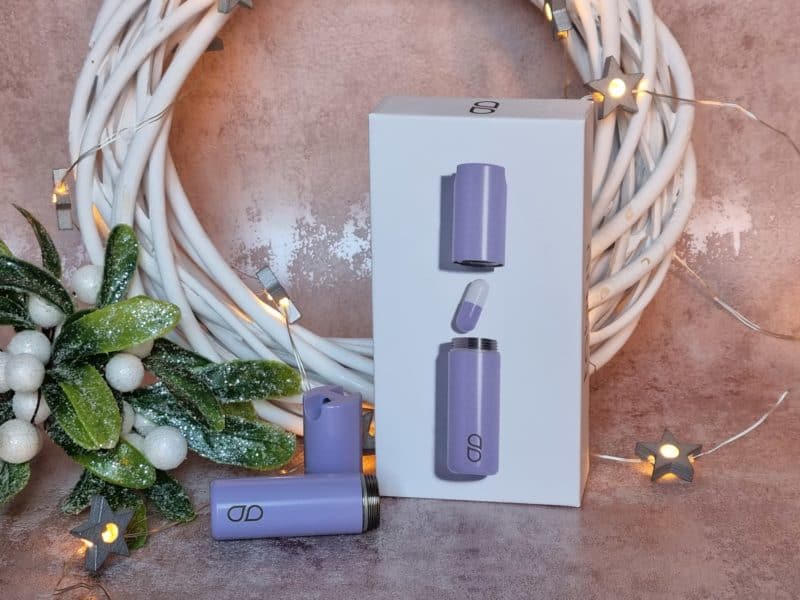 The Tabuu Pill Case is a stylish and portable pill case that is perfect for those who need to take medication on a daily basis. Available in Lavender, Pink, White and Black.
This product is a perfect size, making it easy to take with you anywhere you go. It can be attached to your keys or your bag. It has a watertight seal that can be opened and closed easily, making it perfect for those who need to travel often or love spending time outdoors.
Lucy, the 26-year-old Founder of Tabuu, is on a mission to open up the conversation around medication. Last year she beat Pancreatic Cancer but was told she would be on lifelong medication. She searched for a beautifully designed, durable pill case to suit her needs but when she couldn't find anything, she set to work and designed Tabuu.
It is currently available at a reduced price on Amazon's Black Friday sales saving £3.60 off the RRP of £18.
Tile Performance Pack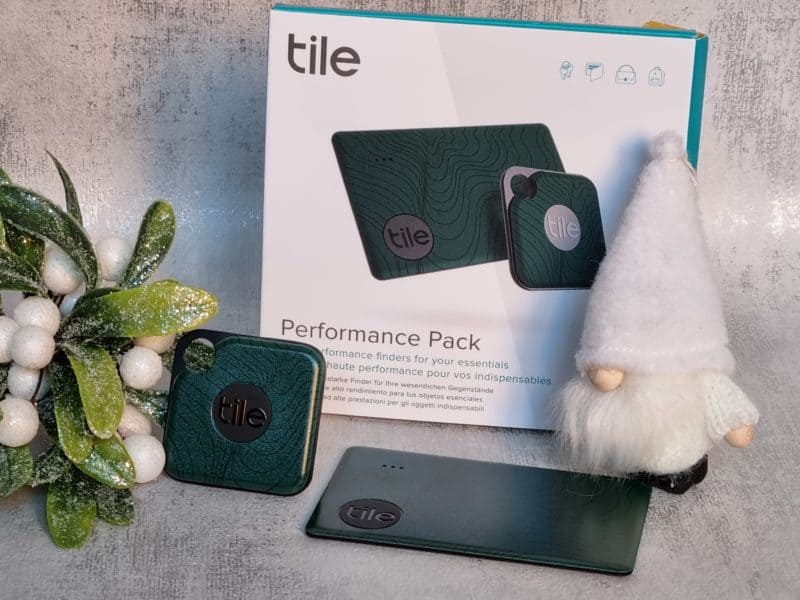 Tile is a company that has set out to make your stuff more trackable via Bluetooth.
The Tile Limited Edition Performance Packs come in a wide range of funky designs and colours to suit all tastes. Tiles are Bluetooth trackers that help you find your wallet, keys, and phone. They use Bluetooth technology to help you find the things you've misplaced or left behind. You can attach them to your keys, wallet, or anything else that you want to keep track of using the app on your phone.
Outdoor lovers will no longer need to search for a needle in a haystack when your keys or wallet fall out of your pocket or backpack when you're enjoying a walk in the Countryside or exploring towns and cities, Tile has got you covered.
RRP £58.99
TeamSport Race Experience Vouchers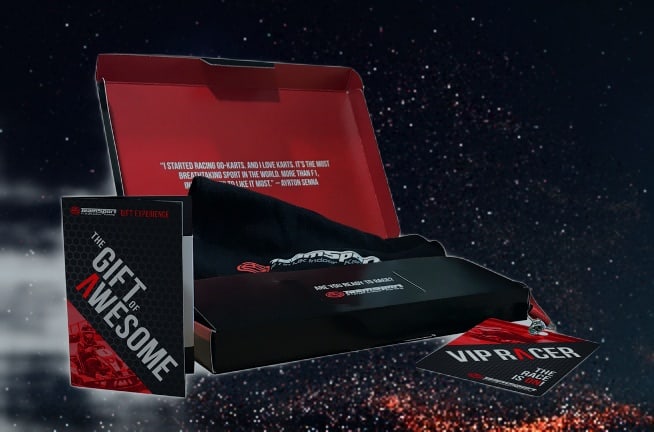 Whilst not strictly 'outdoors', most outdoor lovers also love exhilarating experiences which is why a TeamSport Race Experience voucher would make a great gift.
TeamSport gift vouchers range from £20 e-gift vouchers which offer money off your next race booking. Race experience vouchers for £53 includes a gift box full of racing goodies such as a balaclava and race wallet. TeamSport also offers a race experience for two, available by e-voucher and gift box, with double the goodies. Christmas offerings are as follows:
Race Experience For One voucher
E-Gift option (voucher code is emailed) from £45
Gift Box including the voucher for one person to come and race on our Ultimate Race Experience product, at any track in the country at any time within the validity period, packaged beautifully in a box that includes a balaclava, gift wallet and lanyard with pass a fixed. £53 inc. postage and packing
Race Experience For Two vouchers 
E-Gift option (voucher code is emailed) from £90
Gift Box including the voucher for two people to come and race on our Ultimate Race Experience product, at any track in the country at any time within the validity period, packaged beautifully in a box that includes two balaclava's, gift wallet and two lanyard's with pass a fixed. £100.00 inc. postage and packing
Klunken 0.5 L Insulated Reusable Bottle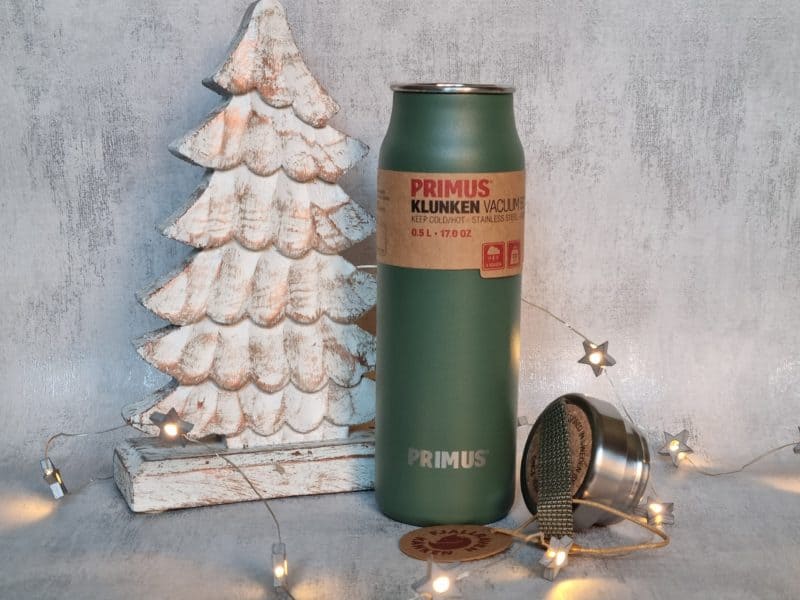 Primus Klunken is a reusable bottle for all your needs. It's perfect for travelling, to keep in the car or even just at home. You can drink hot or cold beverages, meaning it will never let you down!
Primus Klunken is beautifully designed and made with eco-friendly materials. It's perfect for every occasion and the perfect stocking filler this Christmas!
Henry Bell Wild Bird Feeders
What is your relationship with nature? Do you like to spend more time outdoors or do you prefer the more artificial indoors settings? The choice is yours.
This feeder can be hung on trees, fences, decks, and buildings; it is made of metal that won't break or rust. It will stand out even in the snow or rain – an elegant display of decorative leaves and hanging hooks that are designed to attract many types of wild birds. If you are a nature lover who wants to enjoy being outdoors with your family and friends, this feeder will be perfect for you!
Henry Bell sterling wild bird feeders come with a high-quality metal loop so it can be strung up or attached to a shepherds crook for year-round feeding enjoyment. It has a built-in seed diverter that prevents seeds from spilling on the ground.