Must-have gear for Hiking and Camping
Hiking and camping with your little ones is probably the most adventurous outdoor bonding exercise between parents and kids. The thrill of hiking is more than a physical activity – it teaches kids the value of being close to nature, equips them with the ability to solve problems in adverse situations, teaches them teamwork, and is a lesson on the sweet rewards of hard work. You can hit the trail with your dog too and make it a full-on family expedition.
Trekking might have been traditionally viewed as a Father-Son activity, however, it isn't so anymore. In this day and age, mothers can, and have been taking their children out for hikes, for all the benefits mentioned above.
However, if you're still unsure about what to bring along for camping, we have procured a checklist for you. This list covers everything, from the most obvious essentials to the lesser-known ones, for more info click here.
1. Hiking and Camping Essentials
1.1 Tents
Your tents serve as your shelter during your camping trip. It gives you a place to sleep, and a refuge from outside elements, all at once. Aside from your basic tent, which you will leave at the spot you're camping at, you also need to carry around an emergency shelter with you while hiking. This emergency shelter can be anything from a tarp to a blanket, which will help protect you from rain and the like. Packing, carrying, and assembling tents can be a taxing job, especially for a first-time camper, or if you have kids you need to take care of. In that case, going for a roof tent solves most of your problems. You don't need to assemble it on your camping ground, and it doesn't require extra luggage to pack it. Just lock it on the roof of your vehicle, and you're good to go.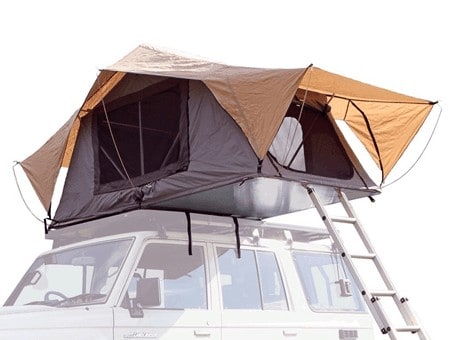 1.2 Sleeping Bags
No one likes to sleep on cold, hard grounds – especially when you already have a day full of strenuous activities planned. A good quality and compact sleeping bag is extremely important for a comfortable experience.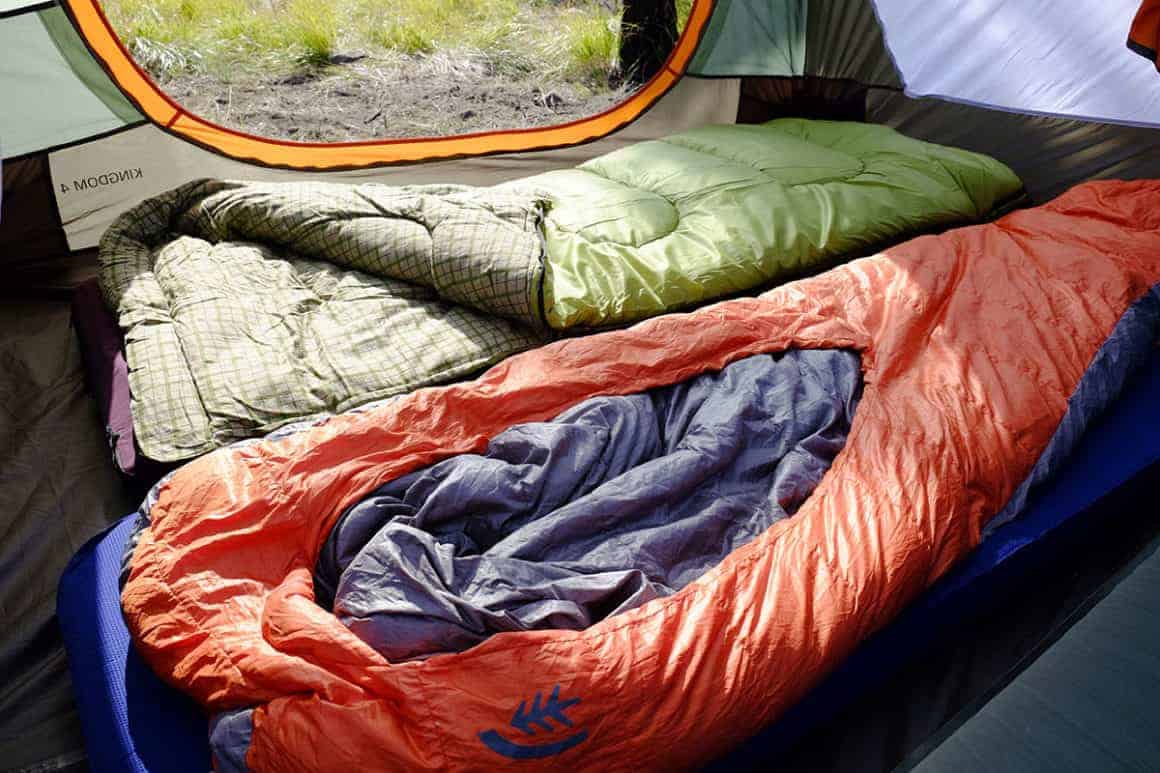 Go a bit old-school for navigation while camping. Given that most of the camping spots are remote and cell phone networks do not work there, go for physical maps to find ways back and trekking trails. A map-reading knowledge, equipped with a classic compass becomes indispensable for a hiking trip. If you don't want the hassle of a map and a compass, consider investing in a digital GPS, with a long-lasting power backup. Moreover, when travelling by RV or car for camping, it is ideal to invest in a GPS device to get the most of your camping experience. There are great RV and car navigation devices on GeoSettr that you should look out for.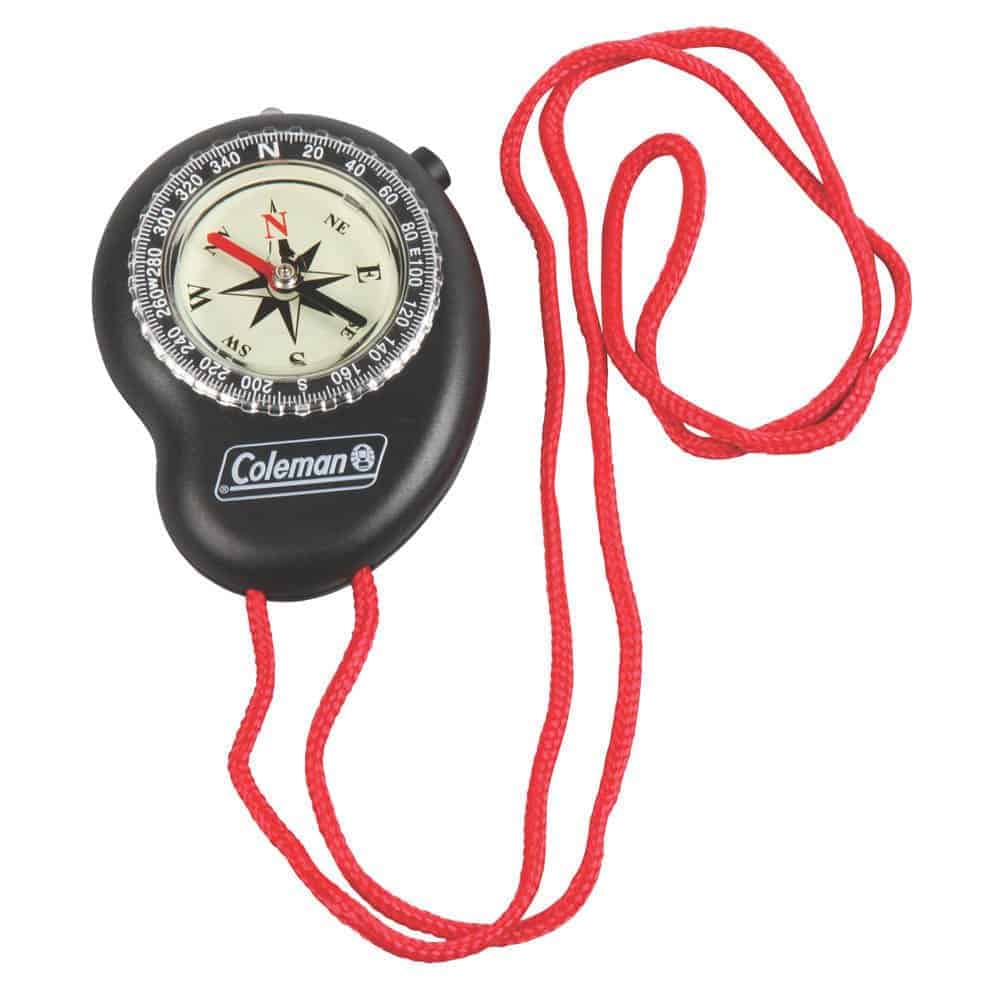 1.4 Headlamp
A headlamp goes a long way, it can virtually help you with any work of yours in the dark. Since it is strapped to your head, you don't have to worry about the hassle of carrying an extra flashlight. Just remember to carry with you additional batteries.
2. Sustenance
2.1 Food and Water
The number one rule while packing water for your camping trip is to always pack more than your maximum estimate. As far as food choices go, it's better to go for pre-packaged dehydrated food. Just add some warm water, and you're good to go.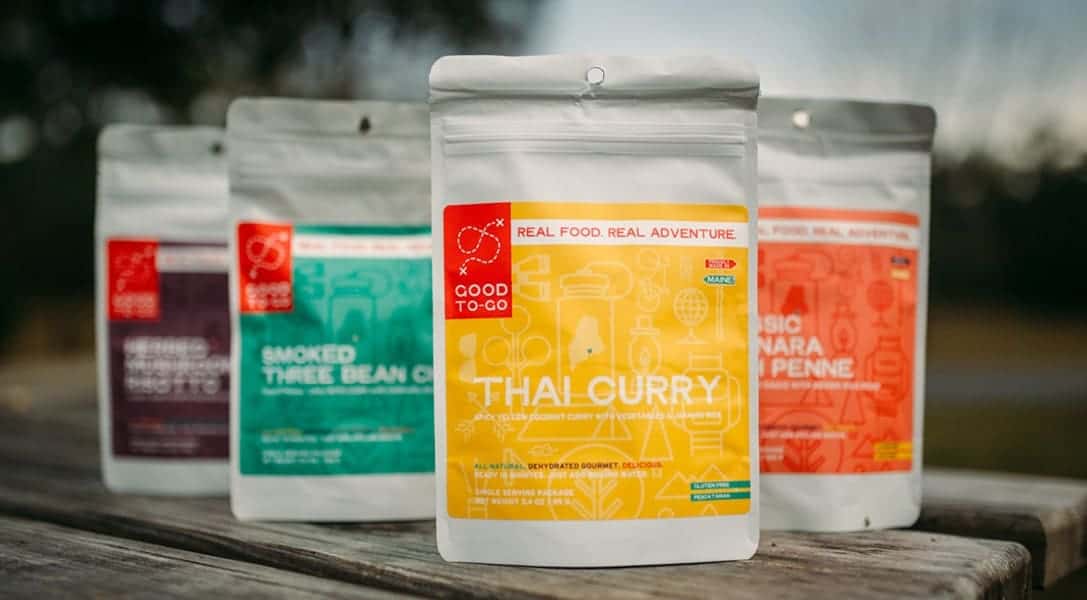 2.2 Stove and Utensils
It's wise and convenient to use an all-in-one stove system to boil water and use it for reheating dehydrated food packages. In such a scenario, all one needs is a spork for eating. The other option would be using a simple screw-on stove, which would require one to carry a pot for cooking and a separate dish to eat out of.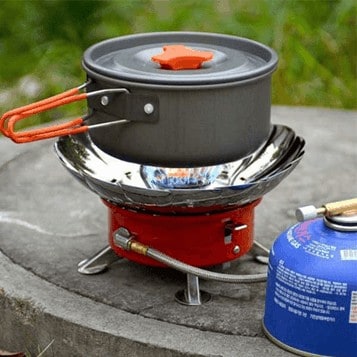 2.3 Water Purifier
In case you run out of water, you can still find it in naturally occurring springs or rivers. To make sure that water is potable, you need to carry a water filter with you at all times. There are various kinds available in the market – some with a UV filtration system, or some with a gravity filter. Choose what's best for you. In case you are a solo traveller, a simple pump filter is the best choice.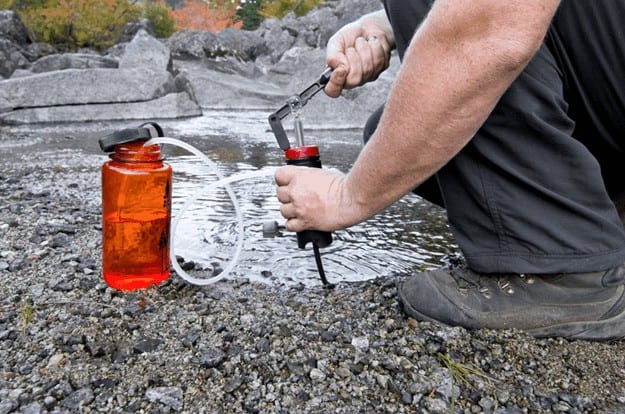 3. Safety
3.1 First Aid
It is always a smart idea to carry a small first-aid kit, no matter how short the trip itself may be. After all, one never knows what kind of situations may arise on a hike. Even in the most minimalist scenario, remember to carry basic medications, antiseptic liquids, band-aids and/or bandages, and the very versatile duct tape.
3.2 Sun Protection
A hike/camp means spending long hours under the sun, and as such, it is very essential to carry with you basic sun protection. Always carry sunglasses, sunscreen, and sun-protection clothing. Not doing so may result in sunburn in the short term, and also potentially premature skin ageing, skin cancer, and cataracts in the long term.
A knife can prove to be handy in a lot of situations when one is out on a hike. They can help you with cooking, first aid, fixing your gear, cutting open packets or bottles of water, and other things, making them essential for every outing. It can also be used for self-defence in emergencies. Ensure that every adult in your group carries a knife.
4. Clothes
Make sure that the clothes you pack for the duration of your hike are all comfortable and lightweight. They should be able to protect you from the sun, and should also be moisture absorbent. During winters, make sure you're carrying a lightweight down feather jacket, or better still, a synthetic insulated jacket.
5. Optional Items
While Trekking Poles are not an essential tool for hikes, they are still very helpful. These poles take off pressure from your knees, making sure you can walk longer distances, with less fatigue.
A Backpacking Chair comes in handy if you want to take a moment mid-trek to sit down and relax, without worrying about dirtying off your clothes. These chairs are sturdy enough to support the weight of one individual and pack down small enough to fit in a handy bag. Take a Camera along with you if you want a physical record of your trips in the form of photographs. However, make sure you carry a rain cover and other forms of external covers if you don't want your cameras to get ruined.
When deciding what to bring, remember to not clutter yourself with extra baggage that you might not need. Pack essentials for survival in the open, and also make it a point to carry backups – for example, extra batteries, extra food, and water, et al. While packing is an issue you need to be careful with, remember not to focus entirely on it. Camping is a fun way to spend your vacations, stay in the moment, enjoy, and stay safe out there.