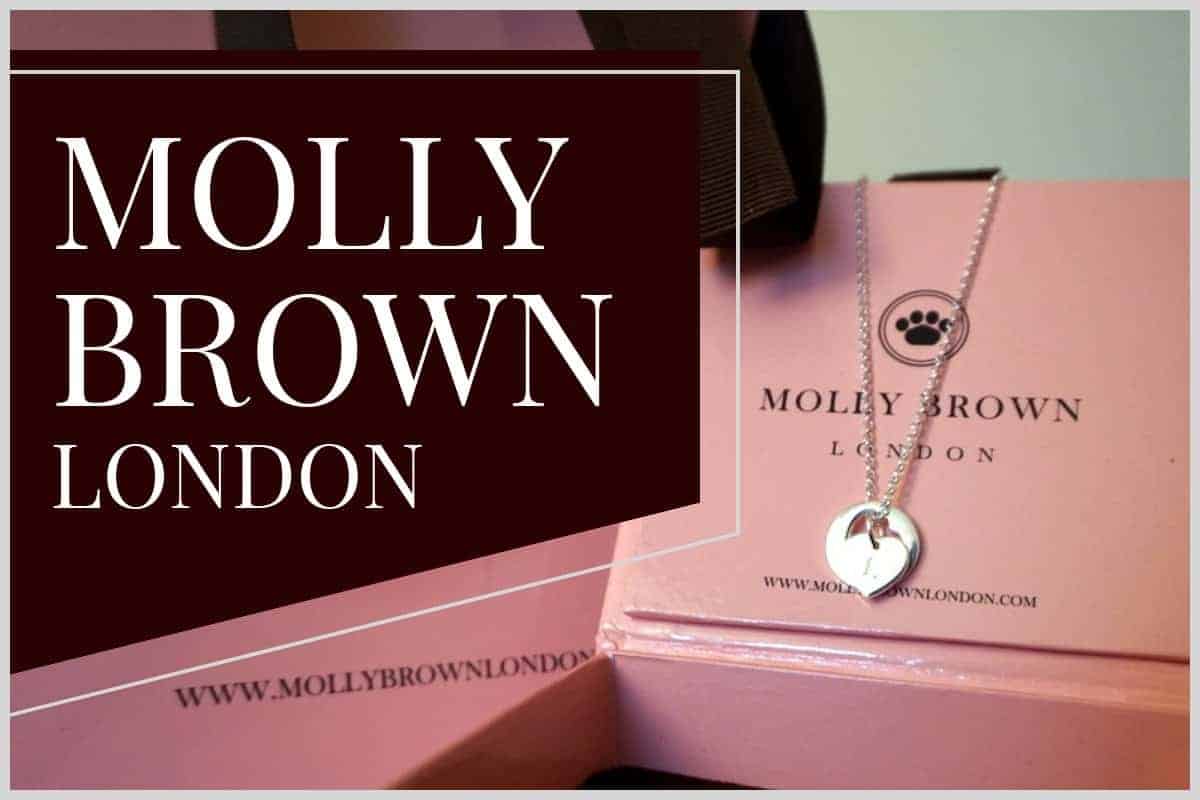 Children's jewellery from Molly Brown London
Lillie has always been quite the girly girl, her love of all things pink, purple or sparkly has not waned once in her (almost) 10 years. Last year she talked me into getting her ears pierced and some days she changes her earrings twice because she loves the chance to change her look.
Molly Brown London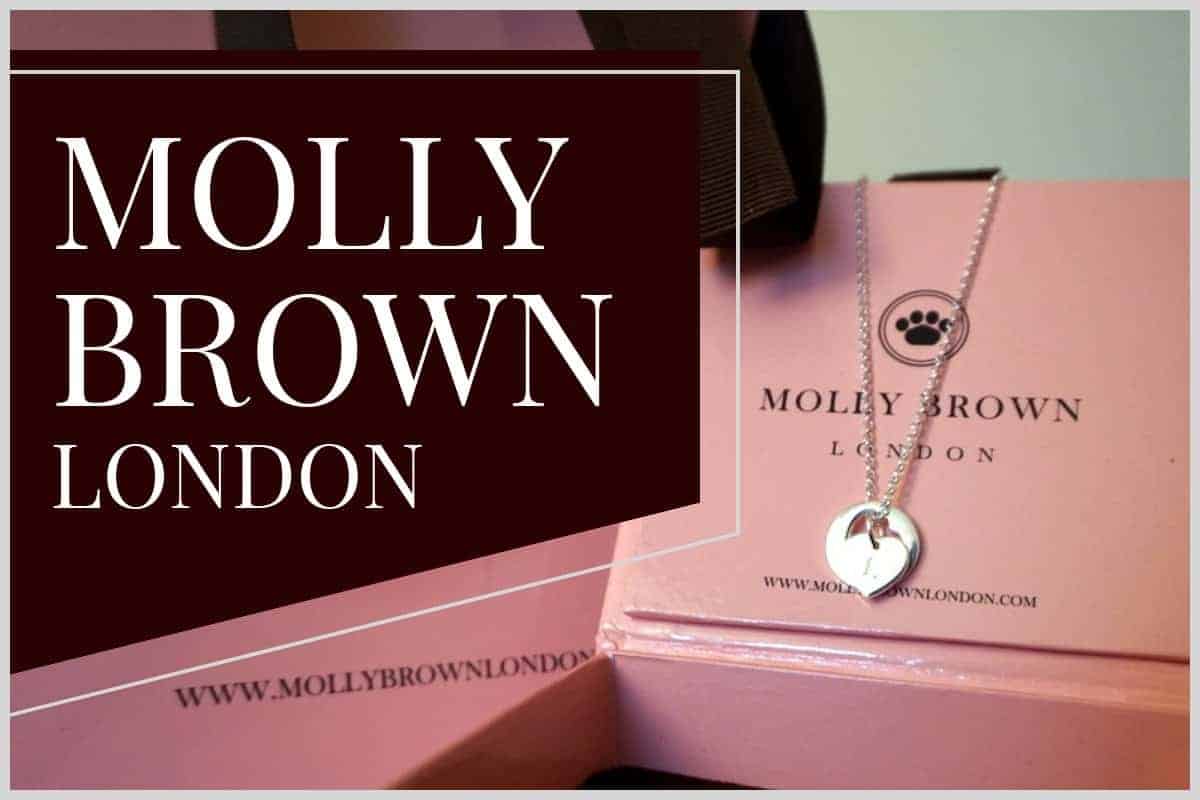 Recently we were contacted by Molly Brown London to see if Lillie would like to receive an item of their luxury children's jewellery range. When Molly Brown London was established in 2006 by Erica Illingworth, it was dubbed the 'Tiffany for girls' by Vogue Magazine. Quite the accolade but one look on their website and you can see why.
Erica's vision was;
"to create a brand based on the belief that a piece of jewellery given to a girl at any age should represent good quality British luxury."
Her pieces are elegant, sophisticated and timeless, they will grow with the girls because they are fully adjustable which means they can be worn right through to adulthood.
The Christening Collection
I was asked to choose an item from the Christening Collection but still it took me a while to settle on just one piece as there were so many to choose from. Lillie was Christened when she was just 6 weeks old and at the time I asked for family and godparents to give her the gift of jewellery which she would still be able to wear when she was an adult – clearly on the same mindset as Erica you see. There are some beautiful Christening gifts around but I wanted something for her which wouldn't be left in a keepsake box, I wanted her to be able to wear her gifts at any time, at any age.
Personalised Little Wish Hope Open Heart Necklace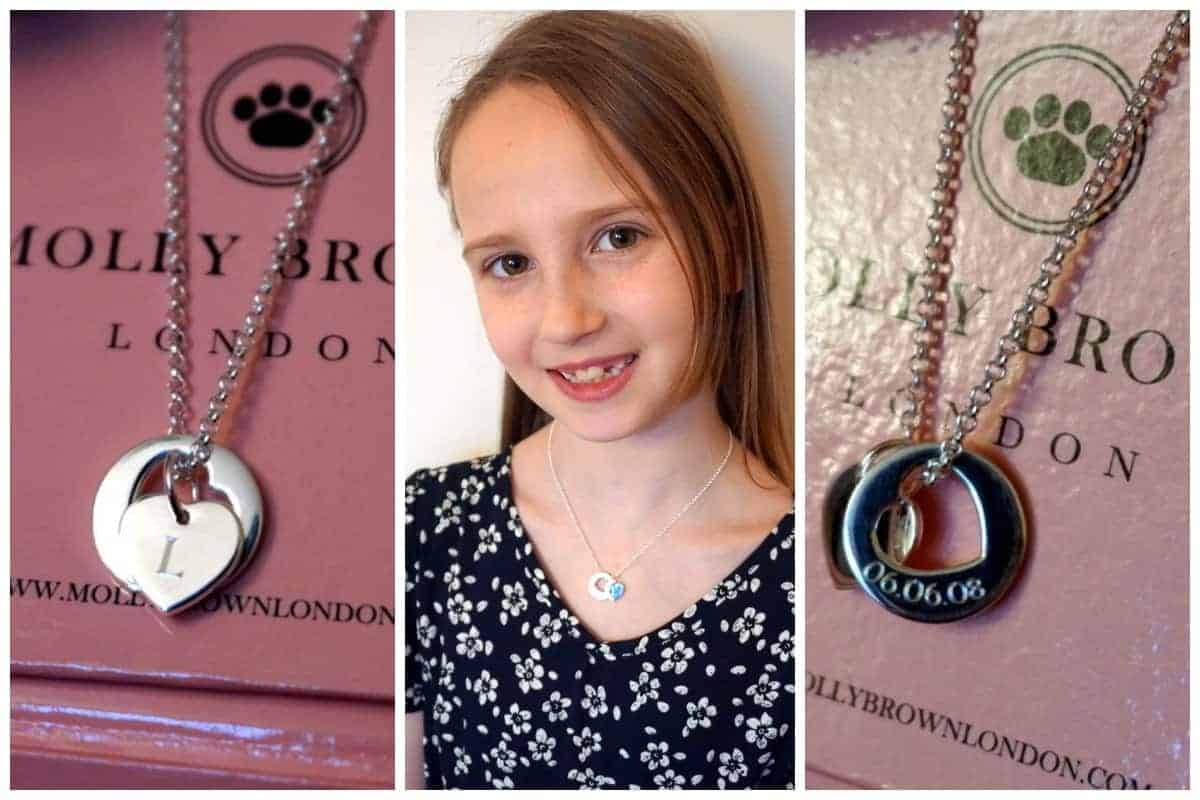 Eventually I settled upon the Personalised Little Wish Hope Open Heart Necklace and couldn't have been happier with my choice when it arrived. I had the necklace engraved on the heart with Lillie's initial 'L' and on the open heart with her date of birth. The engraving is included within the price (£50) of the necklace so it makes it a perfect choice as a gift for a special occasion.
This necklace represents Hope and Love, a perfect reminder of how special Lillie is and always will be. It is made from hallmarked sterling silver and features a 16″ chain which can be adjusted to 14″ and has a lobster claw fastening. Lillie can be seen wearing hers at 14″ but I have tried it at 16″ and it fits me beautifully too.
Lillie's thoughts
"I was very excited when Mummy gave me the pretty pink bag, it looked really posh. When I opened the bag I found a matching box tied with brown ribbon and inside was the prettiest necklace. I loved it so much I wore it all day with a pretty dress and felt like a princess. Mummy wears lots of silver jewellery so I felt like Mummy wearing mine. I think it's great because it has my birth date and my initial on it too so I know it was made especially for me."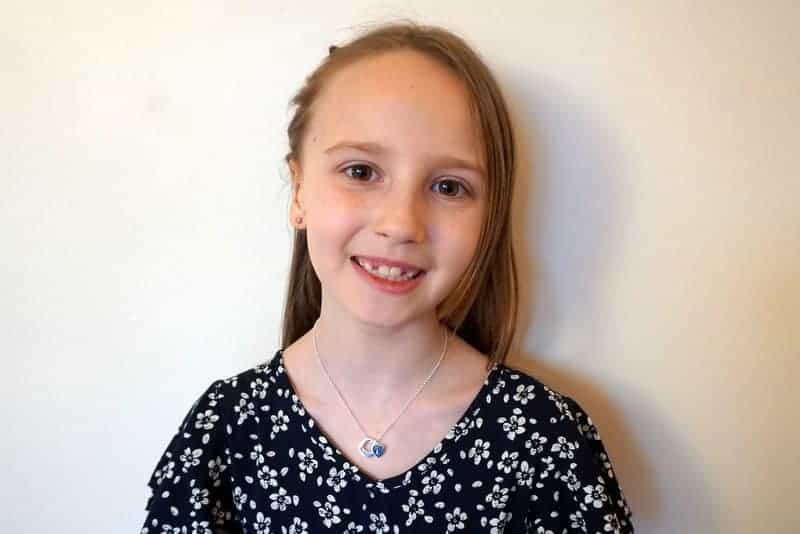 DISCLAIMER: Lillie received the above necklace for the purpose of this post. All words, images and opinions are my own and may not be copied without my permission.