Where Does Your Child Sponsorship Money Actually Go?
Sometimes giving money to charities can feel like a disconnected and nebulous relationship. Every month your donation gets debited from your bank account and every now and then you receive a report or update regarding the work that is being carried out by the charity. Because of this people often wonder just what their money achieves, and sometimes begin to doubt if their money really makes a difference.
The thing is, with Plan UK your £15 a month child sponsorship really does have a vital impact on the work the charity does around the world. 45% of Plan UK's income comes directly from child sponsors. While grants and individual donations from specific appeals account for the remaining 55%, it's the money from child sponsors that allows Plan UK to engage in long term projects that can take years to bring to fruition such as developing medical centres and training the staff to run them.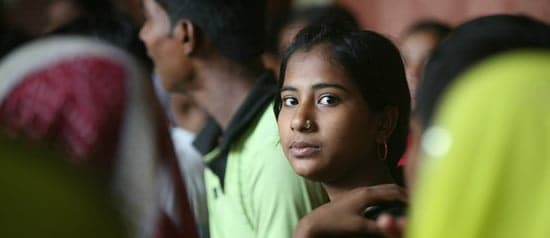 Maximising The Impact Of Your Money
A criticism often thrown at charities is that a large percentage of donations and sponsorship money goes to paying administration fees and operating costs. It's a simple fact of life that to carry on helping people around the world organisations have to pay staff, purchase or rent buildings from which to base their operations and cover all the associated costs. To pretend otherwise is denying the realities of the world.
At Plan UK those costs are kept to an absolute minimum, so much so that 82% of expenditure is on development work. That means that more than 80 pence in every pound donated goes to directly funding projects and relief work, making a huge difference to the lives of the world's most deprived children. The rest of your money ensures that we can keep going, making positive changes every day.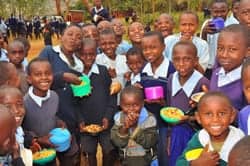 What Does Your Child Sponsorship Money Achieve?
It does more than you can imagine, and without the generosity of child sponsors Plan UK couldn't be as effective an agent of change as it is.
It would be nice and easy to say your £15 a month goes to directly providing food, water or education to the child you sponsor, lifting them out of poverty. But like so many things in the world it isn't as simple as that.
Child poverty is an incredibly complex issue and to truly get to grips with the problem, and eradicate it, change has to happen not on the level of the individual but in their communities and countries. Therefore Plan UK places all contributions into a collective pool. These combined funds allow the creation and development of the kind of systemic, long term projects which help fundamentally change the country the sponsored child lives in. This is why for each child sponsored with Plan UK another 55 children benefit.
Child sponsorship money helps fund the creation, maintenance and expansion of fresh water supplies, build schools and medical centres, train the staff to run these developments, provide support and relief during specific crises such as famines, droughts or in the aftermath of natural disasters. It also helps fund lobbying and other efforts to effect political change at the national level to positively influence wider change, such as driving campaigns for free primary school education and end practices such as female genital mutilation.
So now you know how your money is spent, and the very real impact child sponsorship has. To find out more about Plan UK and sponsor a child click here http://www.plan-uk.org/sponsor-a-child/
DISCLAIMER: I have not been paid to publish this post.