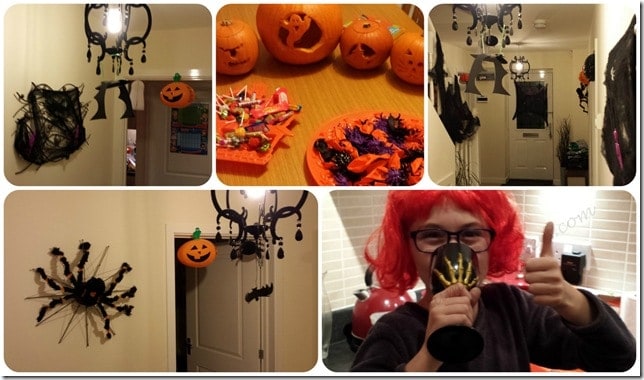 Check out our Halloween Handiwork . . .
Until I had children I had never really shown much interest in Halloween, I certainly hadn't been interested in going trick or treating but now that I'm a Mum I want to make memories for my children, I want them to look back and say "oh yeah do you remember that time that we did . . ." and so I try to make a big deal of all the celebrations throughout the year.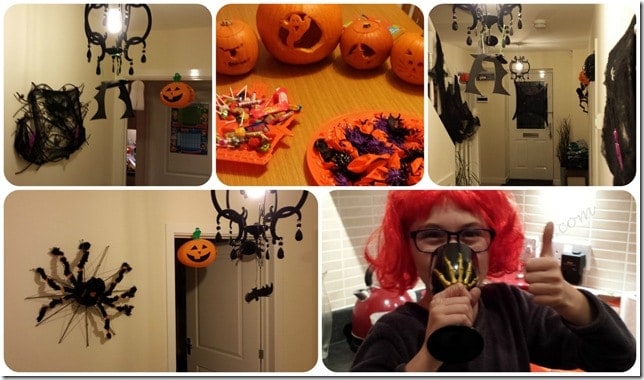 I have been asked by Family Investments if my family would like to take part in their Pumpkin Carving Challenge for the chance to win a fun-filled family day out, well who am I to back down from a challenge?
We were sent £5 to pay for our pumpkin but being a bargain hunter I managed to buy not just one Pumpkin but four!! This evening we set to work on our Pumpkins and I have to say I'm pretty impressed with our end results, although we all agreed that scooping out the middle was completely gross!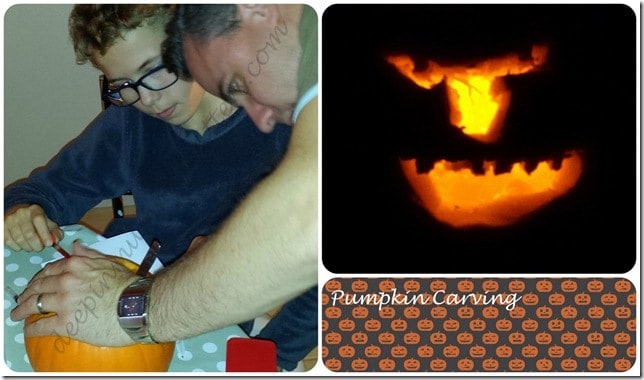 This was Curly's first time at carving a pumpkin himself and I think he did a great job. He began by drawing his design on paper first and then drew the design on the pumpkin and carved it out.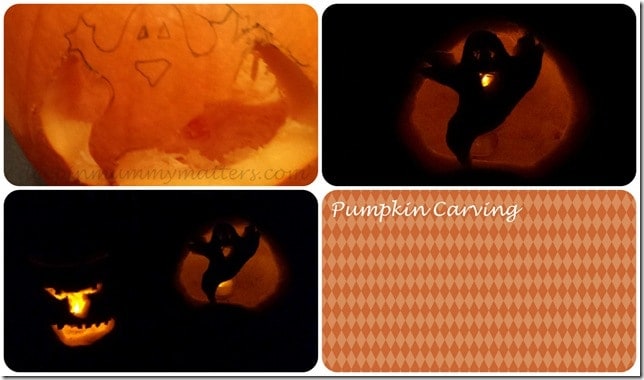 Hubby took his inspiration for his ghost from a sandwich cutter we which the tiddlers love.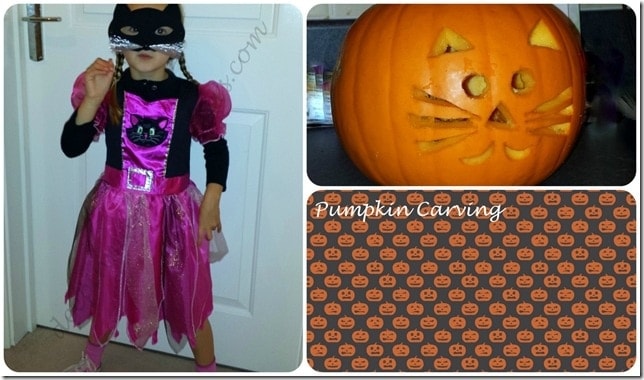 Little Bean wanted a Cat to match her Halloween outfit and Beanie Boy wanted a Witch because his absolute favourite film/book of the moment is Room on the Broom (although my Witch is a little big on the 'healthier' side than the one from the book).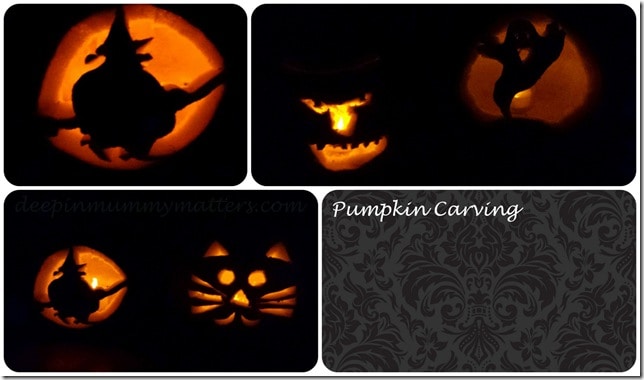 How will you carve yours?
DISCLAIMER: I was sent £5 to pay for our pumpkin to take part in this challenge. All words, images and opinions are my own and may not be copied without my permission. I have not been instructed what to write.