If somebody mentions breakfast to me, then I'll be there like a shot, the promise of scrambled eggs and crispy bacon is always a winning combination. So that's exactly how our day began today at Carluccio's on Cumbergate in Peterborough.
Carluccio's Breakfast Menu
Carluccio's offer an extensive breakfast menu which is the perfect prequel to a day spent shopping until you drop (at lunchtime when you could head back for more). Whilst the children were kept entertained with their Children's Passport for an Italian Adventure packs, I enjoyed a delicious hot latte and tucked into pancetta with scrambled eggs on ciabatta and mushrooms with scrambled eggs on ciabatta, although there were lots of great plates on offer for our tasting.
The staff at Carluccio's were amazing with my three fussy eaters and were very accommodating at whipping them up some toasted ciabatta with a drizzle of olive oil and a smear of butter for Lillie and Ollie with the addition of jam for Albie.
Medehamstede at Queensgate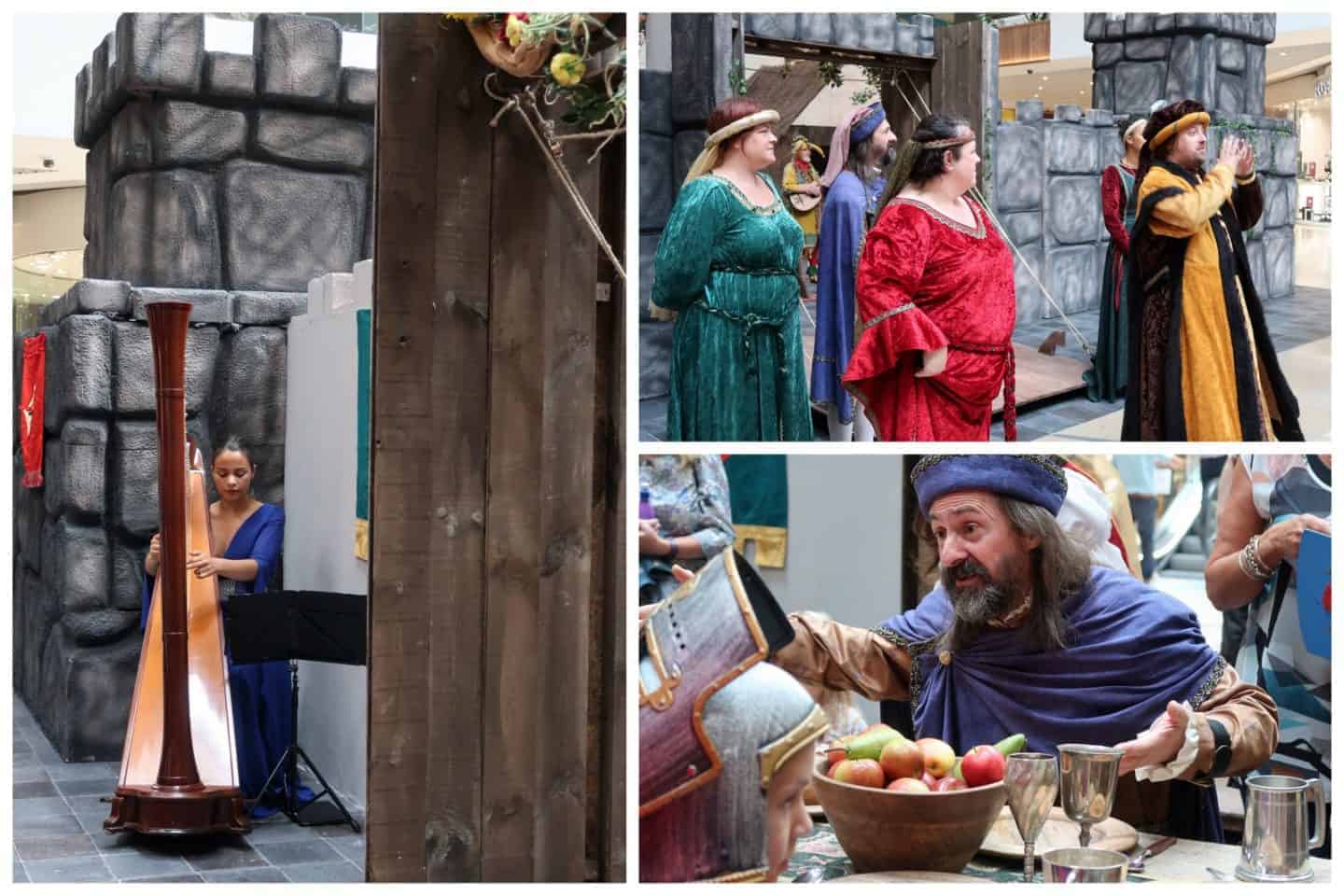 A little bit of history
After breakfast we walked into Queensgate ready for the grand opening of Medehamstede (complete with working draw bridge and water wheel), a 6-day event in the lower mall to celebrate Peterborough's 900th anniversary. Peterborough began as a Saxon settlement, the Saxons built a village called Medehamstede which later became Peterborough as it grew into a small town.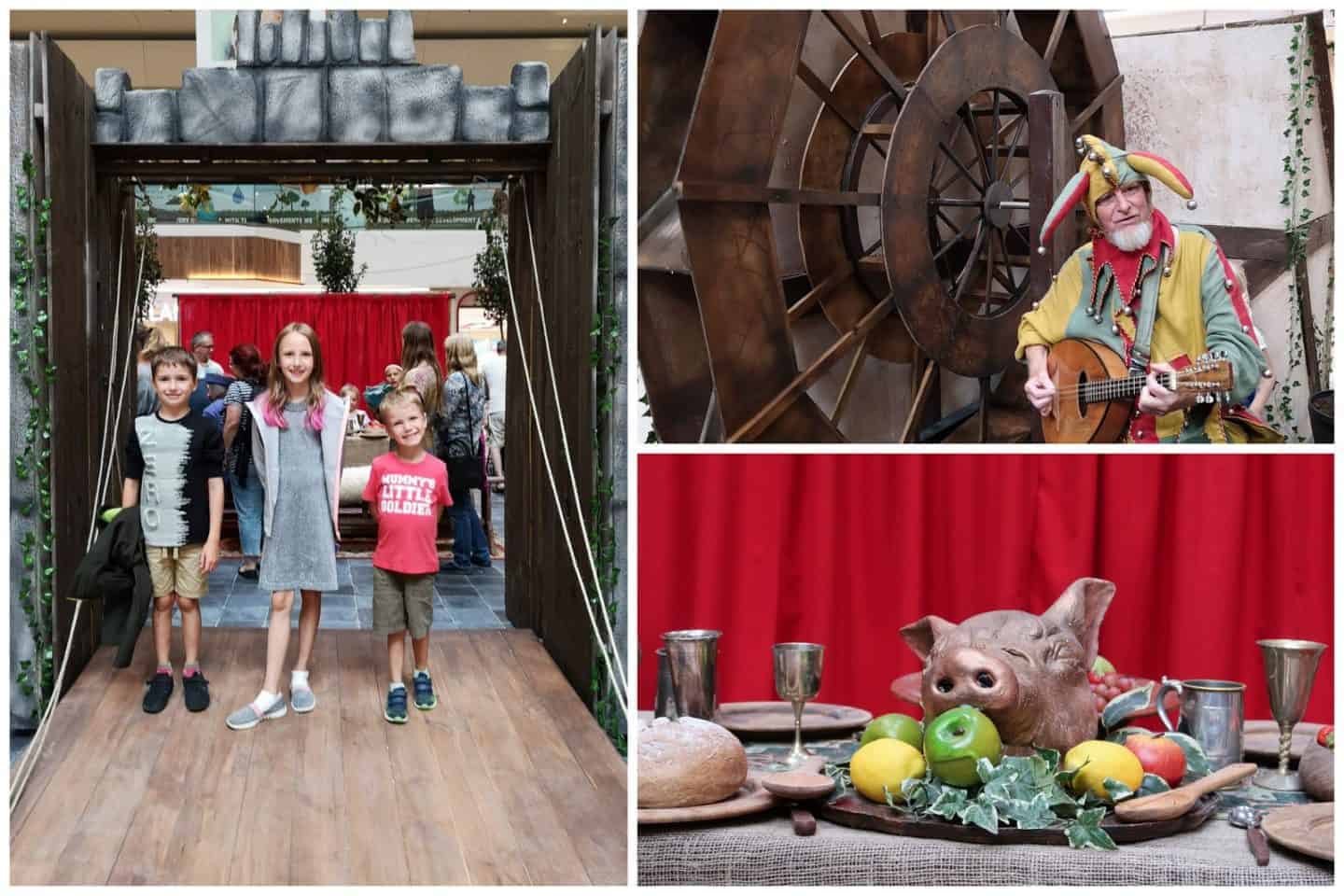 Free Activities Daily
Every day this week until Sunday 5th August, there will be activities held in Medehamstede which are free for families to take part in from Sword making to Castle building and Calligraphy. Check out the schedule of events above to ensure you don't miss your favourite activities.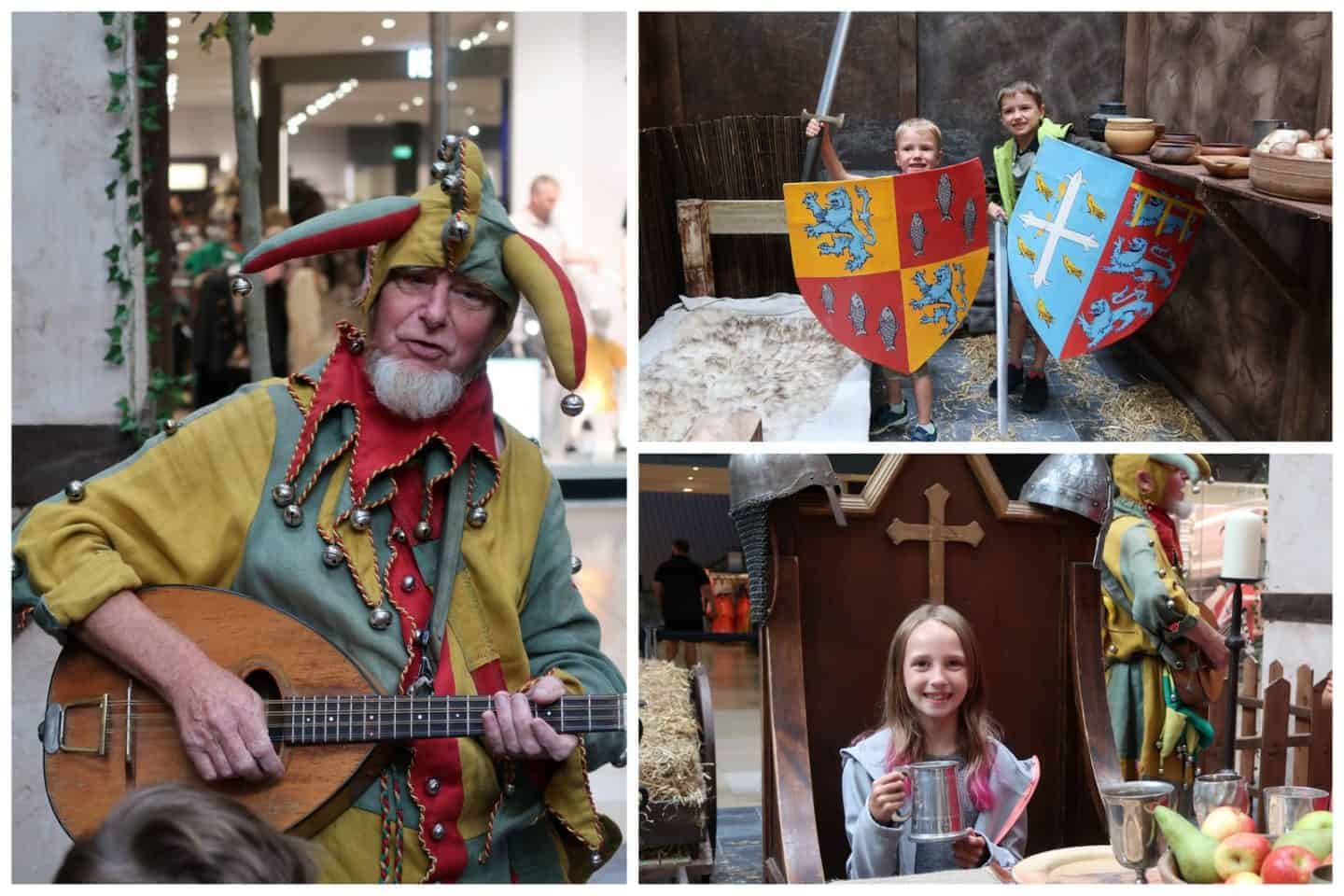 A busy morning in Medehamstede
We had lots of fun at Medehamstede this morning listening to the Jolly Jester's funny songs and cheeky banter, to meeting the Lord and Lady of Medehamstede along with their Courteers and Knights. We enjoyed watching the Medieval dancers and Lillie even grabbed the chance to sit at the banqueting table in the Lord's throne. She didn't fancy tasting the hog's head though!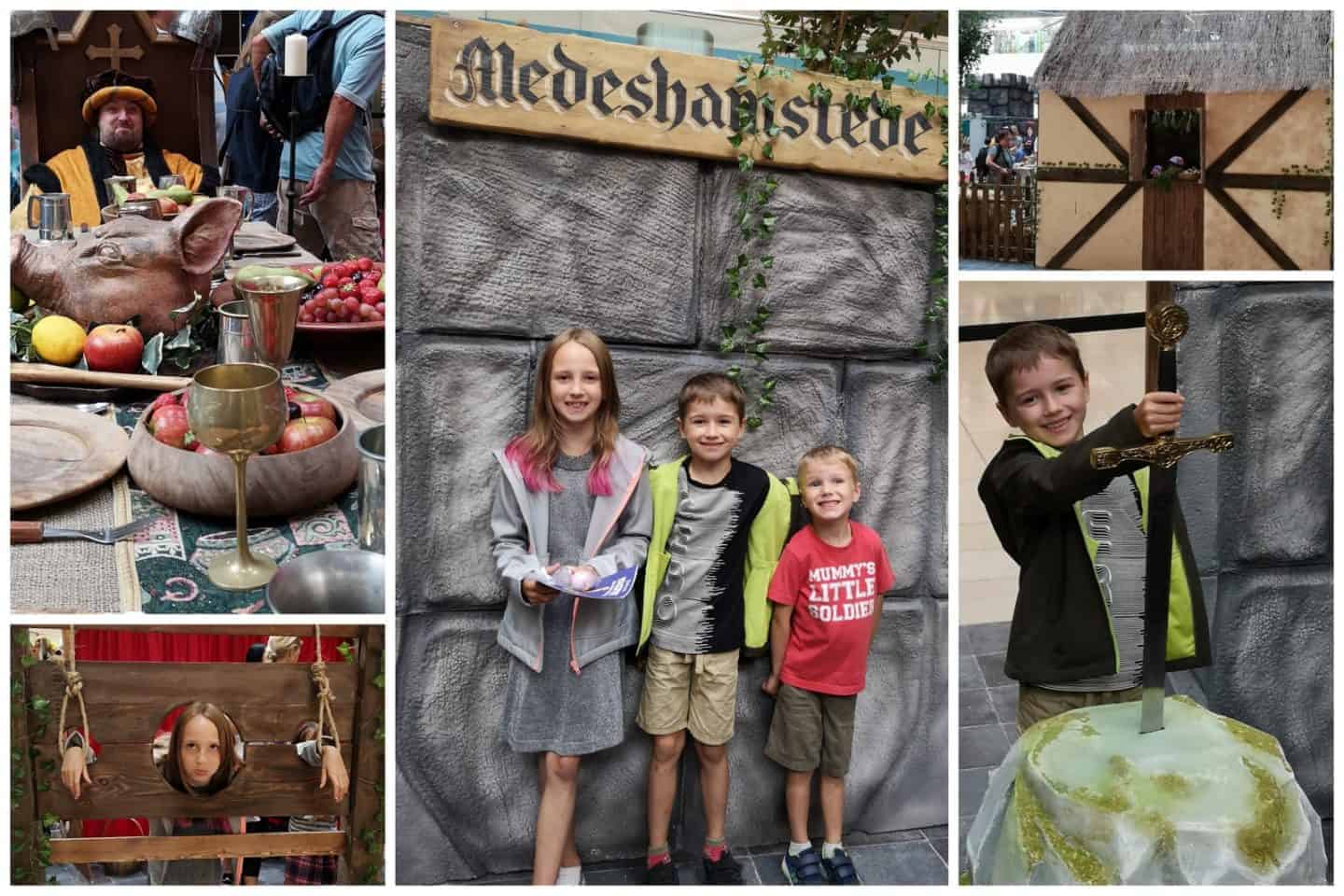 Stocks and Swords
Each of the children tried their hand at lifting the sword from the stone and I took the chance to stick them all in the stocks, unfortunately I forgot to pack the rotten vegetables so they got off lightly for today.
What will you do in Medehamstede?
As you can see from the schedule above there are lots of great activities to choose from. Medehamstede is open daily from 11am-4pm and it's all free so get yourselves down to Queensgate to help celebrate Peterborough's 900th Anniversary and entertain the children all in one go.
#Peterborough900