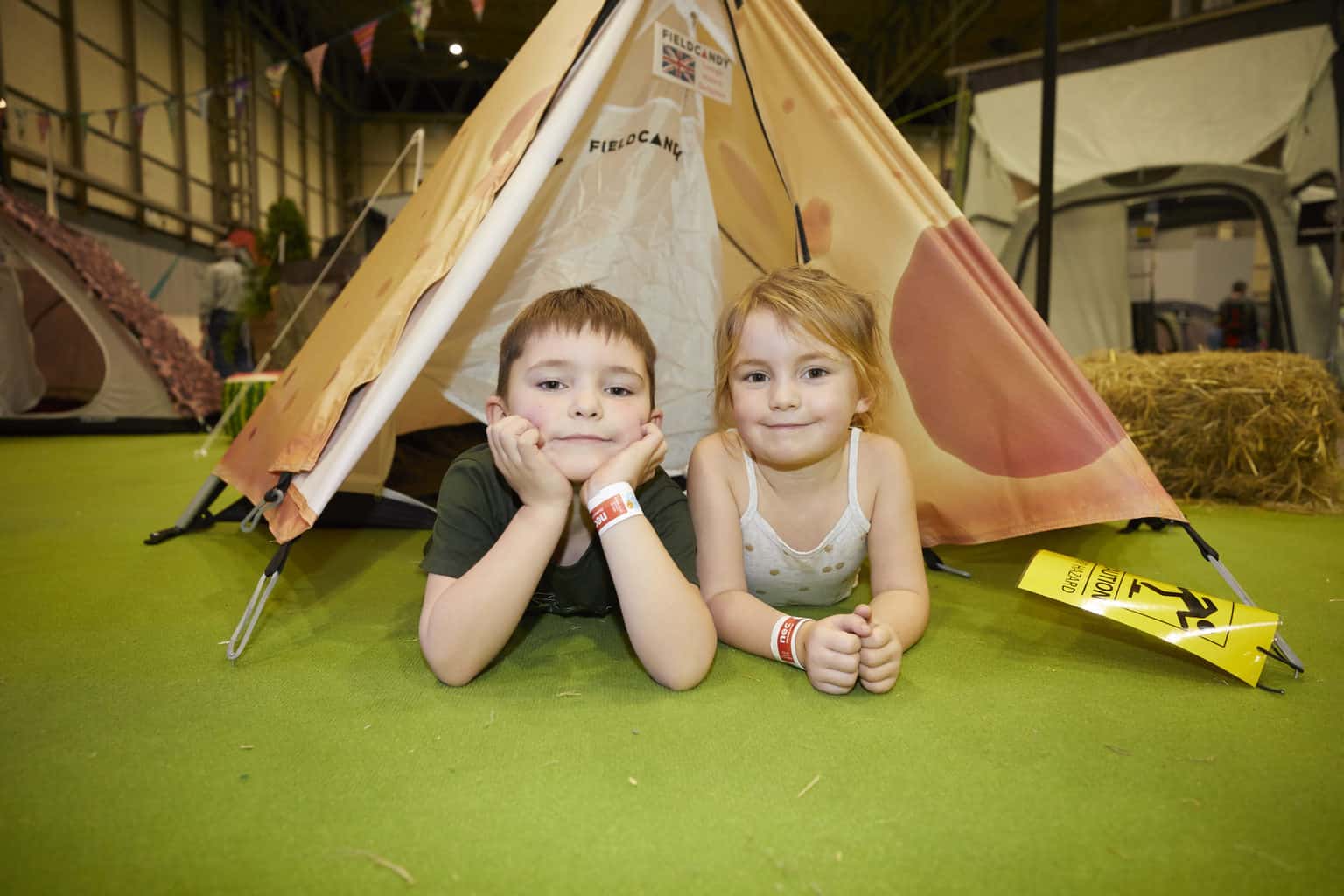 WIN Tickets to Caravan Camping and Motorhome Show 2020
The Caravan Camping and Motorhome Show returns to Birmingham's NEC from the 18 – 23 February 2020 and I for one can't wait.  I love going to the show to see the new models of tents, caravans and motorhomes which the brands have dreamt up since last year.
Camping Season is coming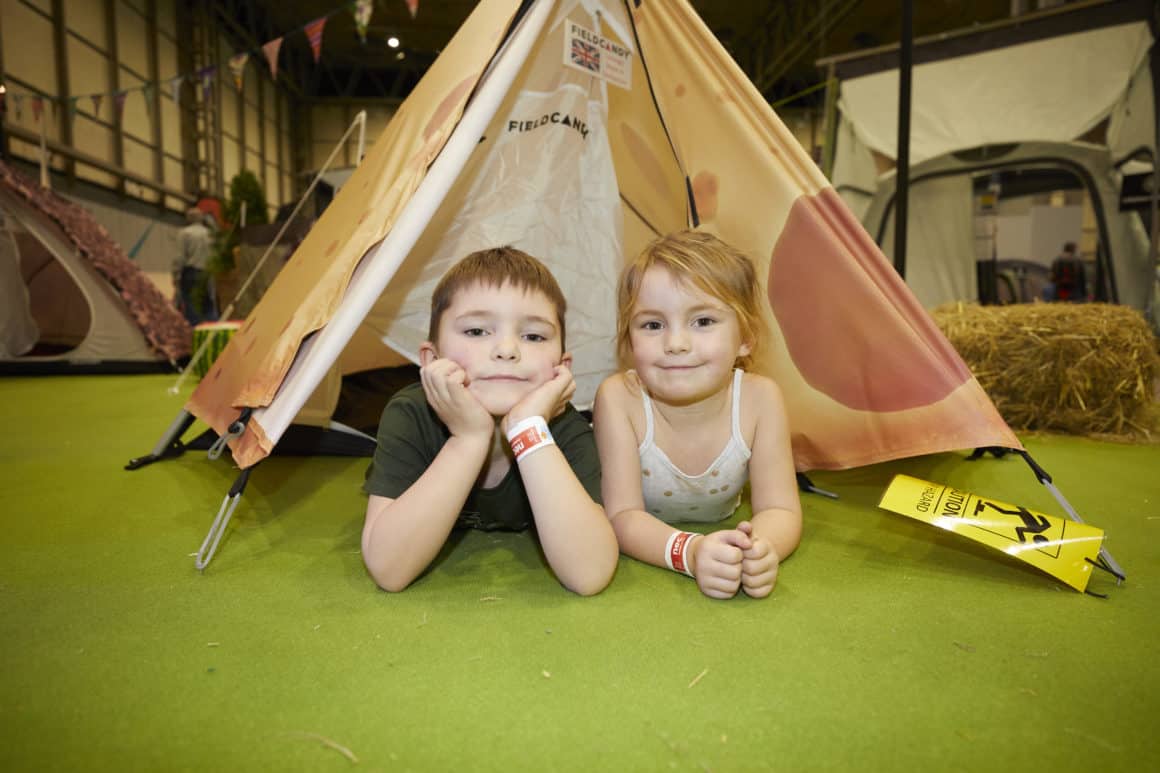 Camping season will be here before you know it, we will be digging out the tents, packing up the trailers and booking our pitches to grab ourselves that hit of fresh air and open spaces that we all crave each year.
Why visit the Caravan Camping and Motorhome Show?
We have been going to the Caravan Camping and Motorhome Show at the NEC for years now and hands down, it's our favourite.  Set across five halls of the NEC; you'll find the UK's largest display of leisure vehicles, static holiday homes, lodges, tents and so much more, giving holidaymakers and adventurers all the inspiration and gear they need for their upcoming escapades.
Family-Friendly Activities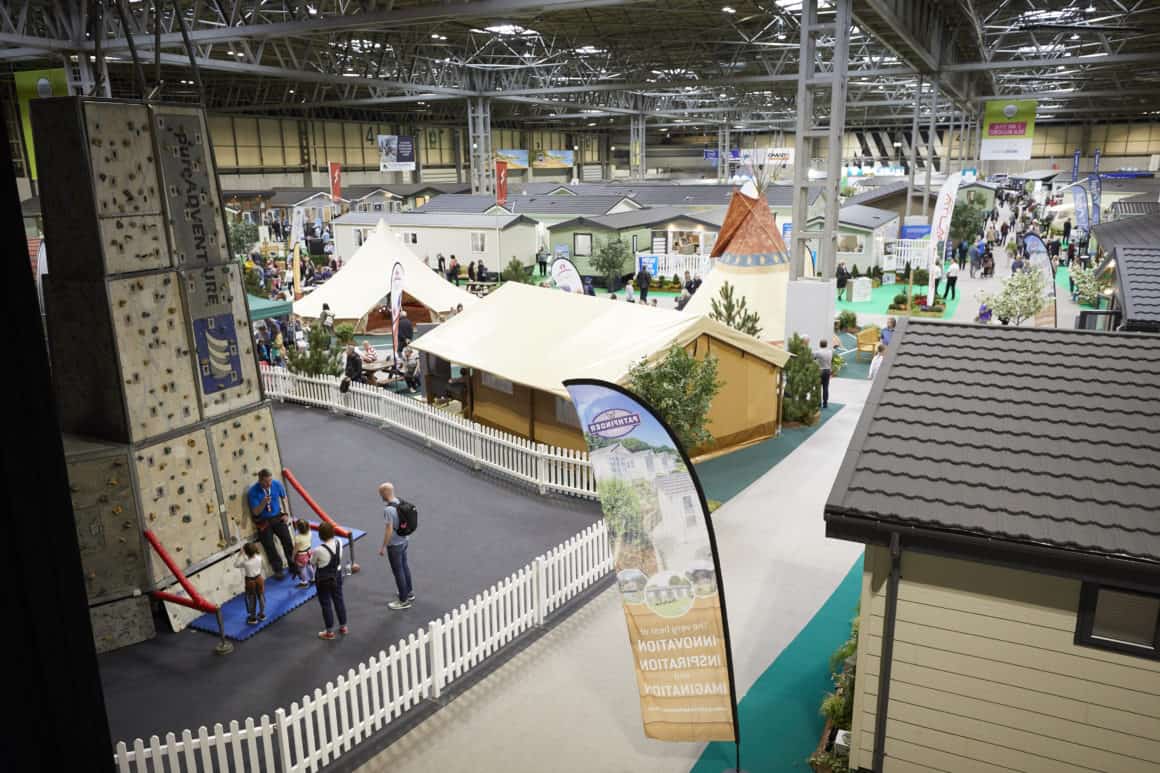 It's not all shopping, shopping, shopping – although that really is the fun part (even if it's only dreaming in some areas).  The show also has some great activities available to keep the children (and adults) entertained during their day.  Our Beans LOVE getting stuck into the climbing walls and crazy golf.  The toboggan run was also a big hit with them last year.
Freedom To Go Theatre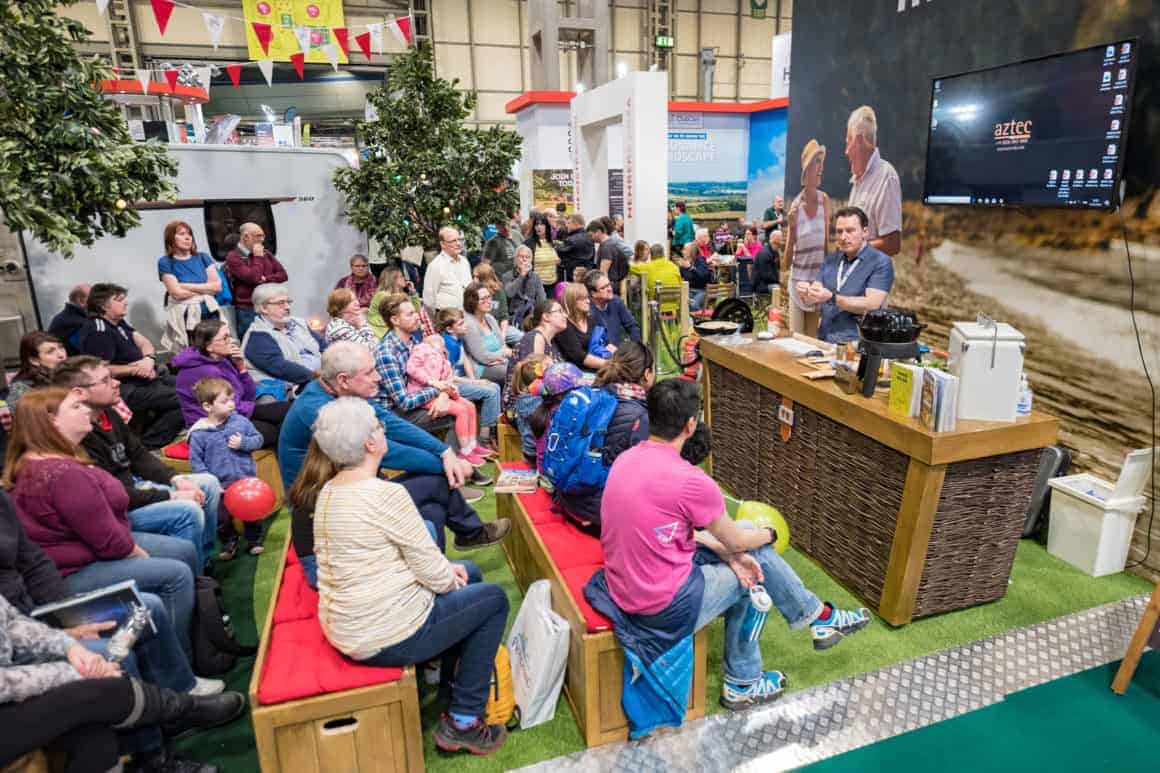 The hugely popular Freedom To Go Theatre returns with a host of live shows covering many aspects of holidaymaking and adventuring; with special guests ranging from TV star Shane Richie, Caravan and Motorhome Club member Matt Allwright, adventurer extraordinaire Darren Hardy and chef, author, presenter and Bake Off star Nadiya Hussain, who'll be providing visitors with some top culinary inspiration to take with them on their adventures.
Top Dog Arena
In addition to this exciting guest line-up, the Freedom To Go Theatre will also host the adorable spaniel trio Max, Paddy and Harry… and while on the theme of dogs, 2020 also sees the return on the Top Dog Arena, where show-goers can take a break from their holiday planning to enjoy some spectacular canine agility demonstrations.  In our case, we can look on to see how obedient dogs really can be with proper training.  If only Bramble and Dobby could see how it's done!
Electric In Motion – NEW FOR 2020
Brand new for 2020 is Electric in Motion, a brand-new area where visitors can ride in style on some of the most cutting-edge electric ride-on, from bikes for kids and adults alike through to scooters, skateboards and even unicycles. Manufacturers such as Ride and Glide, RooDog and Ribble Cycles will provide demos before giving visitors the chance to take them for a spin on a special indoor course.
Towing One-to-One Sessions
Those new to, or perhaps considering making a foray into the world of caravanning, can try their hand at towing during free one-to-one sessions with experts from The Camping and Caravanning Club. I really should do this one, I STILL can't reverse with a trailer!!  Last year this resulted in a 10-mile diversion down country lanes on a homeward journey late at night because I couldn't find anywhere to turn around.  Sound familiar?  Book your space now!!!  The Caravan and Motorhome Club will also be offering visitors the chance to get behind the wheel with campervan test drives and motorhome manoeuvring sessions.
Glamping Village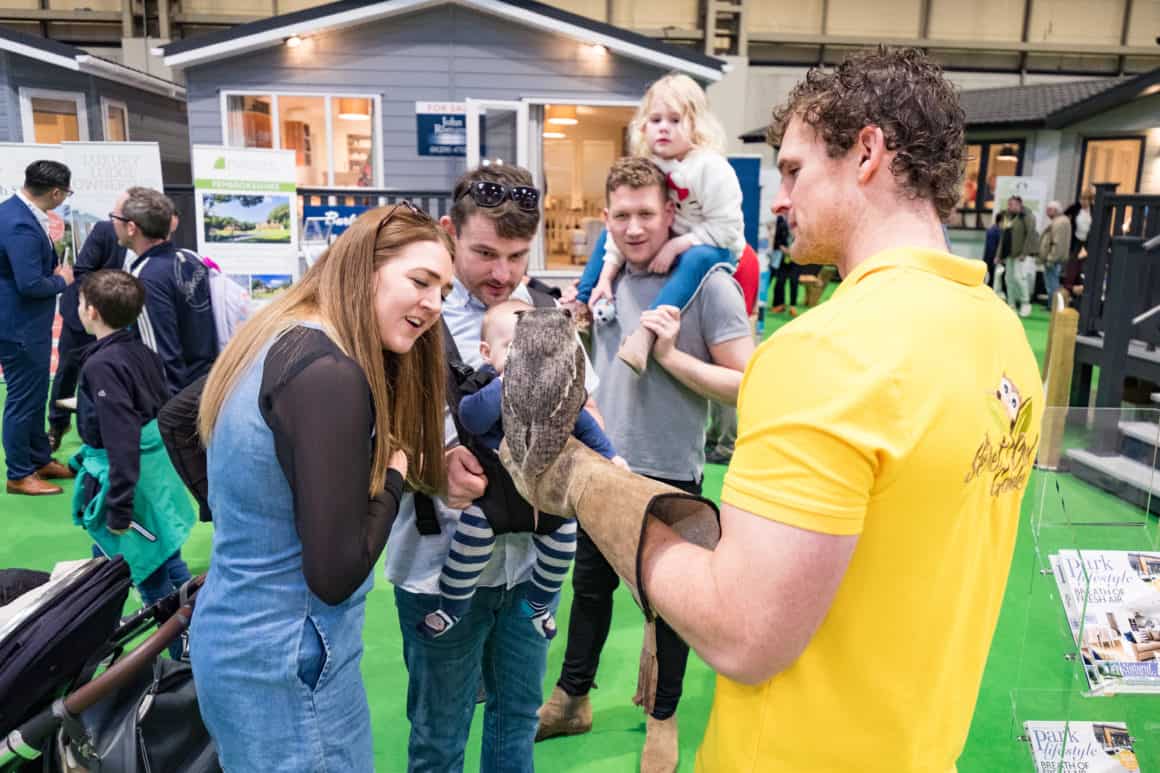 The fun doesn't stop there as the Holiday Park Experience and Glamping Village will give you a taste for adventure and give you plenty of inspiration when planning your 2020 trips.
Tickets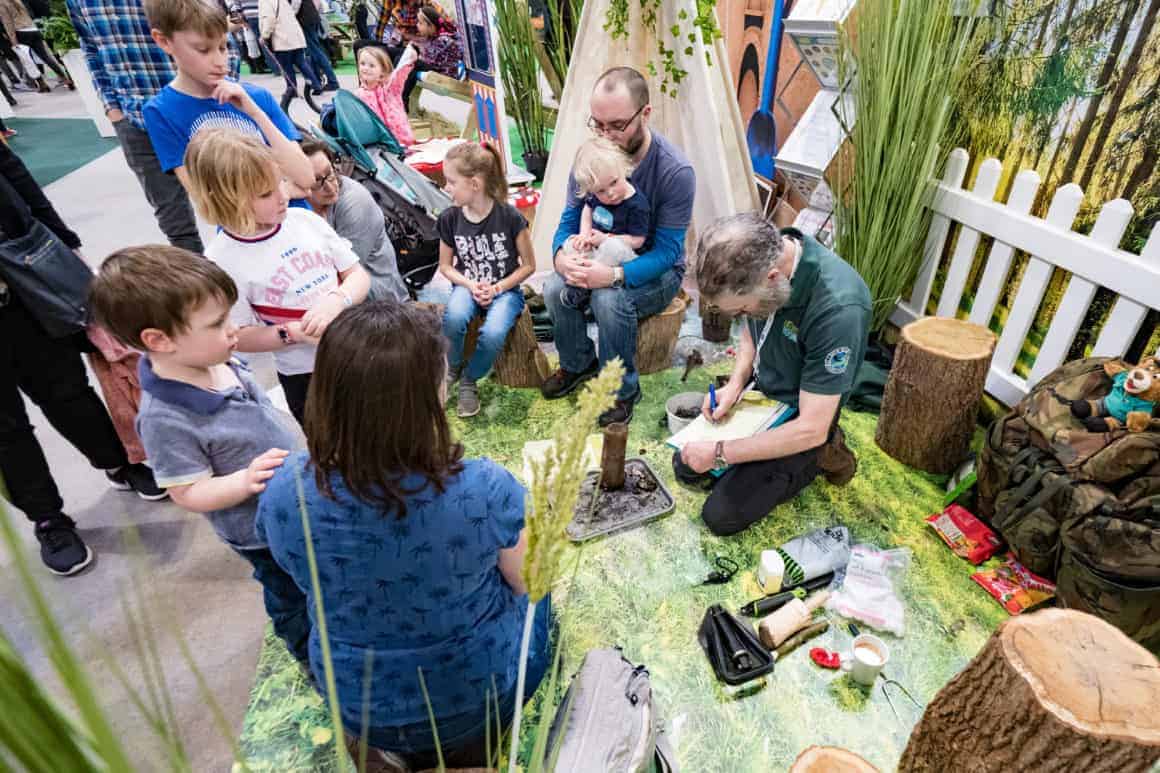 Tickets for the show are available now and priced at just £8 for adults and £7 for seniors.  Tickets on the door cost £10 for adults and £9 seniors – children 15 and under go free!
For further information about The Caravan Camping and Motorhome Show or to purchase tickets please visit www.ccmshow.co.uk. The latest exhibitors, celebrities and features will be updated regularly on the website.
WIN TICKETS TO THE SHOW
For your chance to win a Family Ticket for up to 5 people to attend the Caravan Camping and Motorhome Show at the NEC in Birmingham this February you will need to complete the Gleam entry form below.
The winners will be contacted by email after the closing date.
Good luck x
WIN a Family Ticket to the Caravan, Camping and Motorhome Show at the NEC