Candles, lamps, love: set the autumn mood with these cosy decor ideas
The summer nights may be drawing to a close, and the nights may be on the horizon, but there's no need for dampened spirits. Those darker nights call for cosy decor, soft lighting, warm blankets and candles. Autumn also means the crunch of those luscious golden and orange leaves is back…and the spooky season is nigh.
Vintage and nature come together
Embrace autumn in every way possible this year. Recycle, or if you're unable to, order some vintage food tins. You should be able to find these at an antique fair, and if not, they're easy to source online. Fill the tins with the bright flowers of autumn to create an effortless yet unique centrepiece that will compliment any table perfectly.
Autumn colours
Now that you have the perfect centrepiece for your table, it's time to go that one step further and brighten it up with colourful accents. Orange is the staple of autumn, so mix orange flowers with miniature pumpkins for the ultimate table runner with this in mind. Though, try not to go overboard with the orange; mix in rich greenery for an organic oasis and deep velvets to retain the modern feel of the room. Gold furnishings can also make all the difference – mix and match autumn colours, you may be pleasantly surprised.
Buy candles in beautiful autumnal colours to create a warm glow and emit scents of pumpkins, sandalwood and pecan pie! Why not go one step further and create your own with DIY candle makers so you can get the exact candle you desire – and make a few extra for friends!
Palm imagery
Palm imagery has been one of the hottest trends of 2019 and it's here to stay, so make autumn be the season you finally implement it. There are no rules here, you can choose whether to have it displayed on some wallpaper for a feature wall, embossed onto a vase, embroidered onto a pillow, woven into a rug…the choices are endless. It's the perfect trend for autumn as it's natural and it's warm and will go perfectly with the other natural elements you have recently introduced.
Pumpkins are your best friend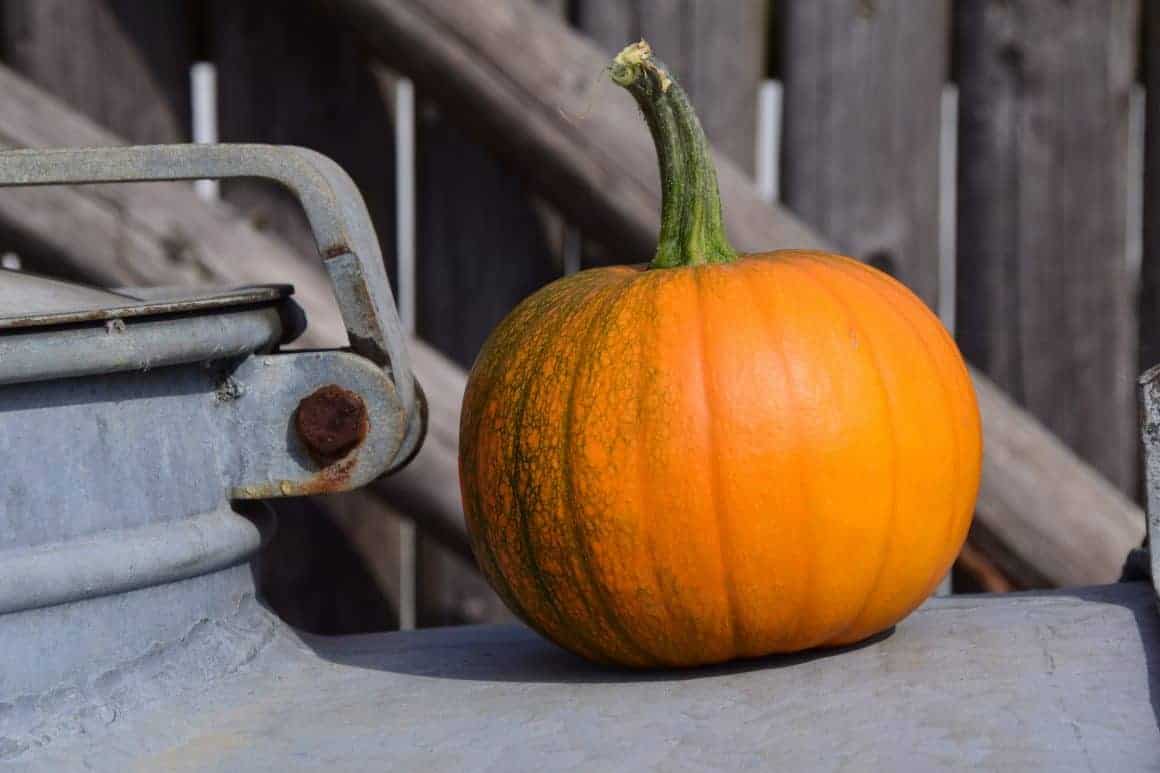 Halloween may be somewhat underrated in England compared to America, but don't let that stop you. Pumpkins here, there and everywhere can make for some pretty epic autumn decor. Paint your house number onto a pumpkin and place it outside your front door, again, simple but very effective.
You can also scoop out the flesh of the pumpkins and use them as cute vases to arrange your autumnal floral display – and if you don't fancy fleshing out a pumpkin, there are plenty of artificial choices in the supermarkets around this time of year! Pumpkins do have far more use than soup and jack-o-lanterns, improve your pumpkin game and carve an elegant piece to match that of your Pagazzi Lighting pieces.
Velvet accents
A touch of velvet has the power to instil cosiness and warmth into any room and what better way to celebrate the fall season! Whether this is an armchair, scatter cushion, throw, it can make a huge difference to your living space. And orange is the perfect colour for this time of year. Complete with some orange and white blossoms, your colour scheme will have guests raving.