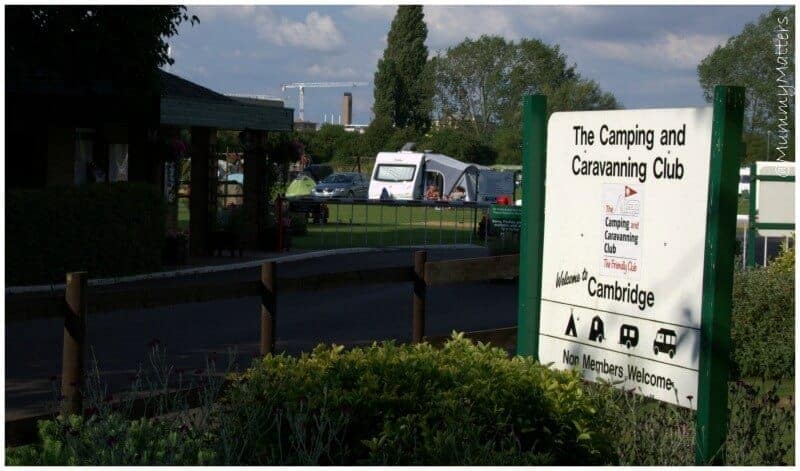 Cambridge Camping and Caravanning Club Site
The first week of our Summer holidays I'm delighted to say was spent enjoying the glorious sunshine camping at Cambridge Camping and Caravanning Club Site. Camping is such a fun way for families to get away from it all and to enjoy a slower pace of life. I have lots of happy memories of camping as a child and I want to give that same opportunity to my children.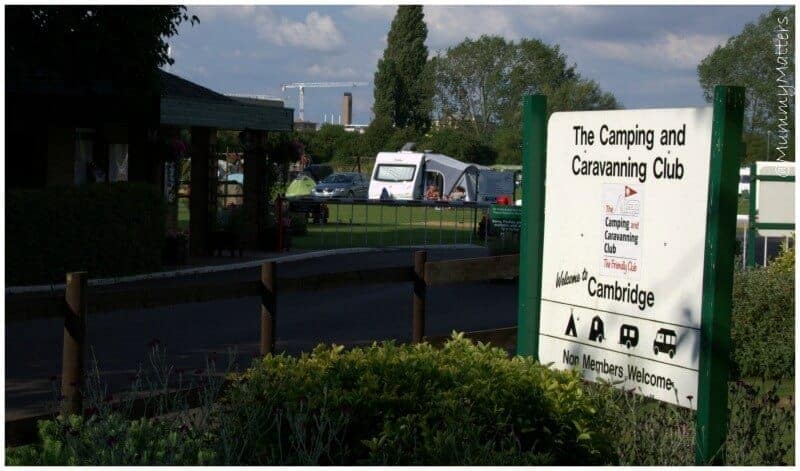 Ease of Booking
Although we stayed on a Camping and Caravanning Club Site last year at Drayton Manor, this was the first time that we had physically made the booking ourselves so it gave me an opportunity to see what the booking process was like. Before making the decision to stay at Cambridge Club Site I used their website to find a campsite which would suit our needs. We found the site very easy to navigate by putting in your required dates, approximate location and distance from the location plus however many other options you wanted to put in to narrow down your choices. There are lots of search options available so you can really tailor your choices or you can leave them blank and browse if you're not too sure what you're looking for.
We decided that we wanted to stay fairly close to home as we were only going away for 3 nights and decided that Cambridge was the site for us. I like a site which is very flat (as opposed to on a hill, I would hate to feel like I was rolling out of bed) and has at least a small shop (because I'm always forgetting things), offers Jumbo pitches with electric, has good shower/WC facilities and although not essential, a play area would be nice to entertain the children. Cambridge appeared to offer all that we needed so I made the booking via phone. The booking process was very quick and easy, I was greeted by a friendly customer service assistant who went through all of the details quickly and efficiently and within minutes we had received our booking confirmation via email. It is worth noting that you can also make your booking online however I prefer to speak to someone so that I can ask lots of questions.
Finding the Site
I used a Sat Nav to find the campsite which was very well located on the outskirts of Cambridge, very close to Addenbrookes Hospital, Waitrose and the Trumpington Park and Ride site. Finding the entrance to Cabbage Moor itself could have been a little tricky without the use of a Sat Nav as it was tucked away between two house BUT there is a Brown Sign with a tent and caravan on to direct you if you're looking for it.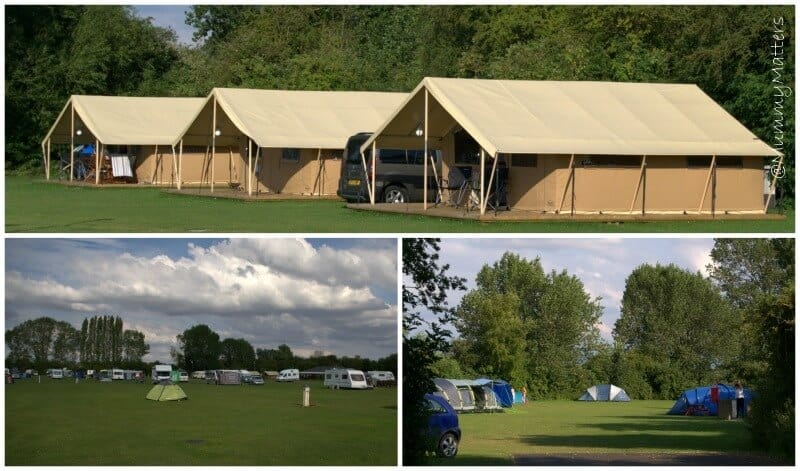 Checking In
The Cambridge Club Site has gated access and a small car park to the right hand side before you reach the office. I must admit I did find the signs a little confusing when I pulled up, we arrived at 1.30pm so I pulled forward to the gate but then realised that I would be blocking access for others wanting to gain access to the site whilst I was booking in so I decided to park in the car park instead.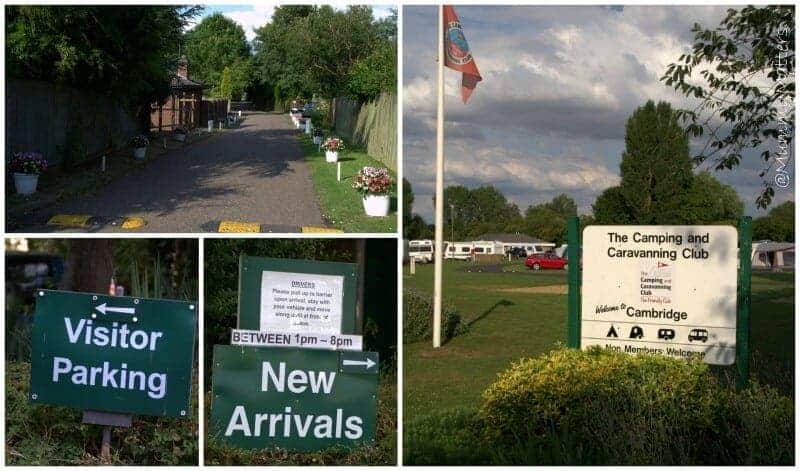 I received a warm welcome in the Reception and we were quickly checked in ready to start our holiday. We were given an Information Sheet about the site and local amenities as well as the access code for the barrier and then we were asked to pull into the site and wait next to the Motorhome charging station where we would be collected and shown to our pitch.
Facilities
Amenities Block – there is a large shower/WC block which is open all night and closes between 11am and 12.30pm daily for cleaning. Whilst we were there the site was very busy but we never had to queue for the toilets and only had to wait 5-10 minutes for a shower on the odd occasion, and I'm happy to report the water was always hot!! For those of you who like to use a hairdryer there were hairdryers on the walls but also sockets where you could plug in your own hairdryer/straighteners etc. It was always kept lovely and clean. There was a large family bathroom next to the Disabled bathroom around the back of the Amenities Block.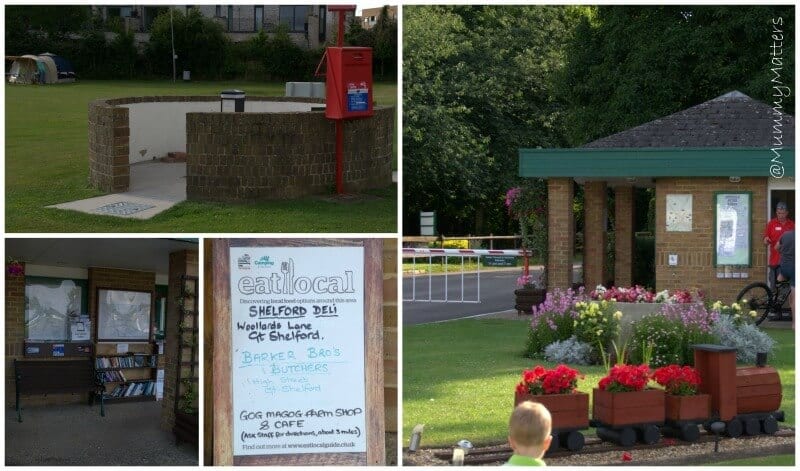 Water Points – dotted around the site were Water Points which had drinking water taps on one site and a large grated drain for emptying chemical toilets on the other side. There were also bricks for standing BBQs as well as Fire Extinguishers in case of emergency.
Play Area – we were perfectly located near the children's play area in the centre of the site so that we could easily watch and call to the Beans whilst they were playing but not so close that the noise from the children disturbed us. There was safety flooring below the climbing equipment and everything was in very good condition with swings for babies and juniors, a large slide, monkey bars and scramble net. The Beans and their new friends LOVED it!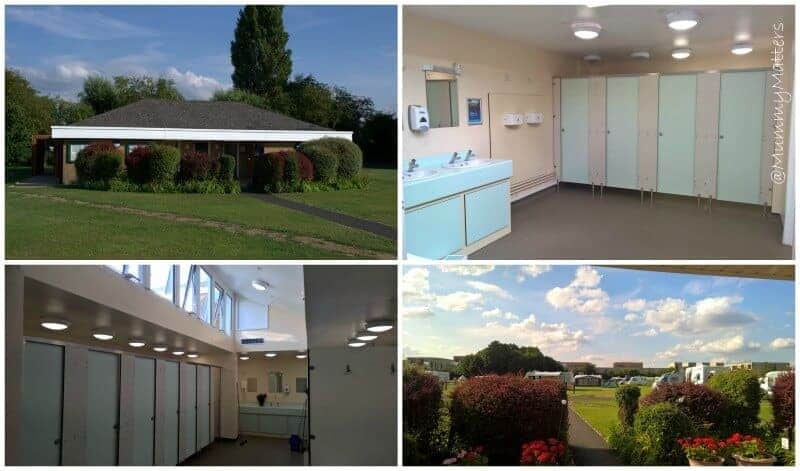 Lending Library and Information – outside of Reception is a lending library stocked with books which you may borrow during your stay as well as lots of information about local buses, park and ride, maps of the area and pretty much anything else you wanted to know. On the walls of the Amenities block there were also leaflet stands for places of interest in the surrounding areas.
Night Lights – at night all of the Electric points had a light which gave enough light to allow you to move around the site without the need for a torch.
Dog walking area – to the back of the site was a lovely dog walking area with Litter Bins at both ends of the track which took you through a small wooded area allowing you to look out over the fields beyond. It was during our walk that we realised how close we were to a train track but we only heard them a couple of times during our stay so we didn't find them to be intrusive.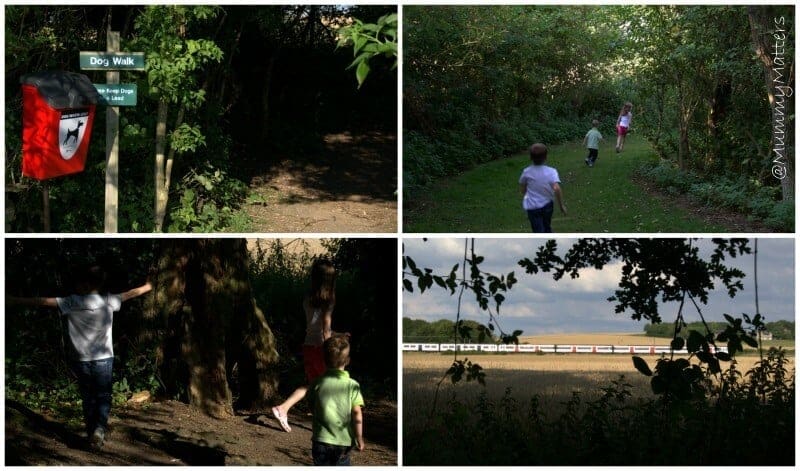 Refuse Disposal – at the back of the amenities block were lots of large black bins where you could dispose of your rubbish. Food waste was to be placed in knotted bags and all recycling rubbish emptied directly into the bins so the sorting could be done back at the depot.
Disabled Facilies/Pot Washing/Toilet Chemical Disposal – at the back of the Amenities block there is a laundry room with washing machine and tumble dryer, a secondary washing up room (the main one is situated to the side of the block) and a chemical toilet disposal room. All which were kept very clean.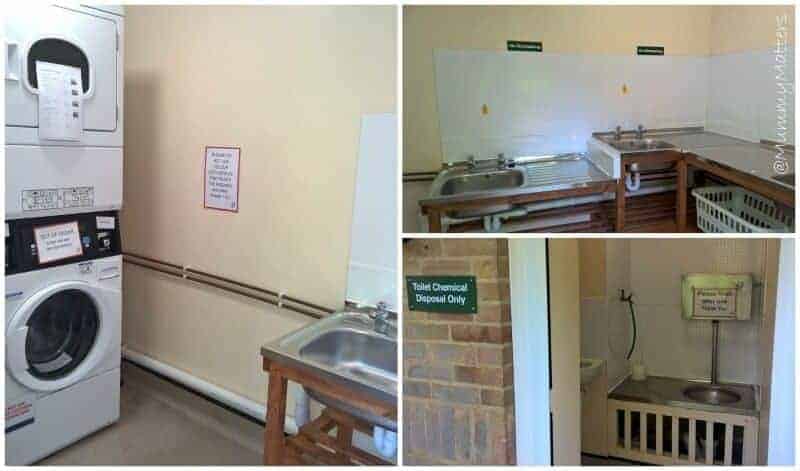 Local Area
The Cambridge Club Site was perfectly located for getting in and out of Cambridge. We chose to use the Park and Ride systems which only cost £1 to park and approx. £2.70 return for an adult ticket, the children all travelled free of charge. The journey into the City centre took approx. 15-20 minutes and buses ran frequently throughout the day. Other local buses were also available nearby.
Cambridge is a beautiful City stacked with history and culture, sadly we didn't get to see lot's of it this time as the Beans were not in a good mood on the day we decided to visit but we shall return again on a better day. There are some amazing restaurants, cafes and bars for you to relax in after a day of shopping or culture, you can go from a punt along the River Cam and watch the world go by. Cambridge can be whatever you want it to be.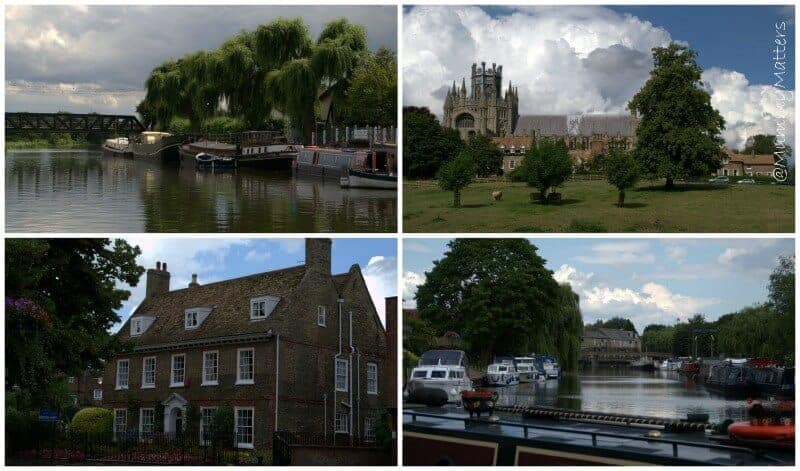 Nearby Attractions
Ely Cathedral and the Stained Glass Museum
Wicken Fen
Discover Newmarket
Anglesey Abbey
Cambridge American Cemetary
Museum of Cambridge
Cambridge Science Centre
The Fitzwilliam Museum
Cambridge University Botanic Garden
Wimpole Estate
Shepreth Wildlife Park
IWM Duxford
Audley End
Wrest Park
To find out more information about any of these places visit www.greatdaysoutaroundcambridge.co.uk
Disclaimer: We were given a complimentary pitch in exchange for our honest views on the Cambridge Club Site. All words, images and opinions are my own and may not be copied without my permission. I have not been instructed what to write.