By Carla – Chenille Blanket Nougat
Winter is definitely starting to make its presence known and so its time for me to start wrapping up Little Bean and Beanie Boy when we are out and about. For Little Bean this is easy, lots of snuggly warm layers and a big thick coat. For Beanie Boy who is still being chauffeur driven everywhere in his own personal chariot (otherwise known as a pushchair) its time to bring out the blankets and tuck him up nice and cosy. Do you ever get jealous of your little ones in their pushchairs on a cold winter's day? I do – I frequently want to ask him to budge over so that I can snuggle in beside him but alas my bottom is way to big.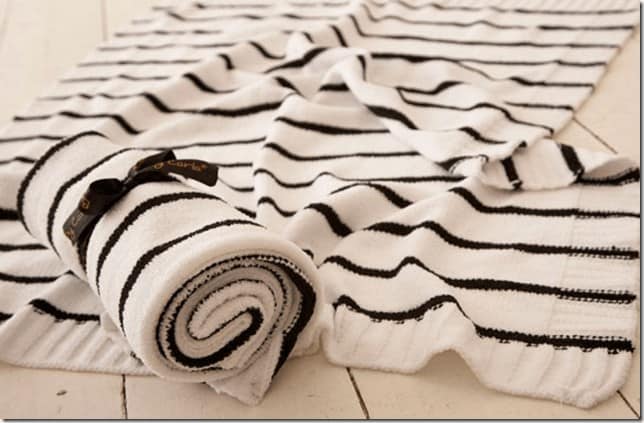 In a very timely manner we were sent a gorgeous By Carla Chenille Blanket in Nougat design to review and we love it. As with all By Carla products they come beautiful tied up with special By Carla black ribbon which means they would make a perfect gift for births, birthdays, Christmas or just because you want to. The blanket itself is supersoft and the perfect size to use in the pushchair or indeed in a cot. Beanie Boy is a particularly cuddly little boy, he loves nothing better than to snuggle up with a cuddly toy and rolls himself around in his bed until he has cocooned himself in his blanket. He is very happy with his By Carla Chenille blanket and if he's happy, I'm happy.
The one thing that I particularly like about the By Carla range is how they have dared to come away from the bog standard pale pink for girls, pale blue for boys. Their designs are bold, funky and modern. I dare say the Nougat design would be perfect for Mr and Mrs Beckham's baby Harper since her wardrobe is mainly monotone.
If you like the Nougat design, these are just a few of the other products available in the same design: