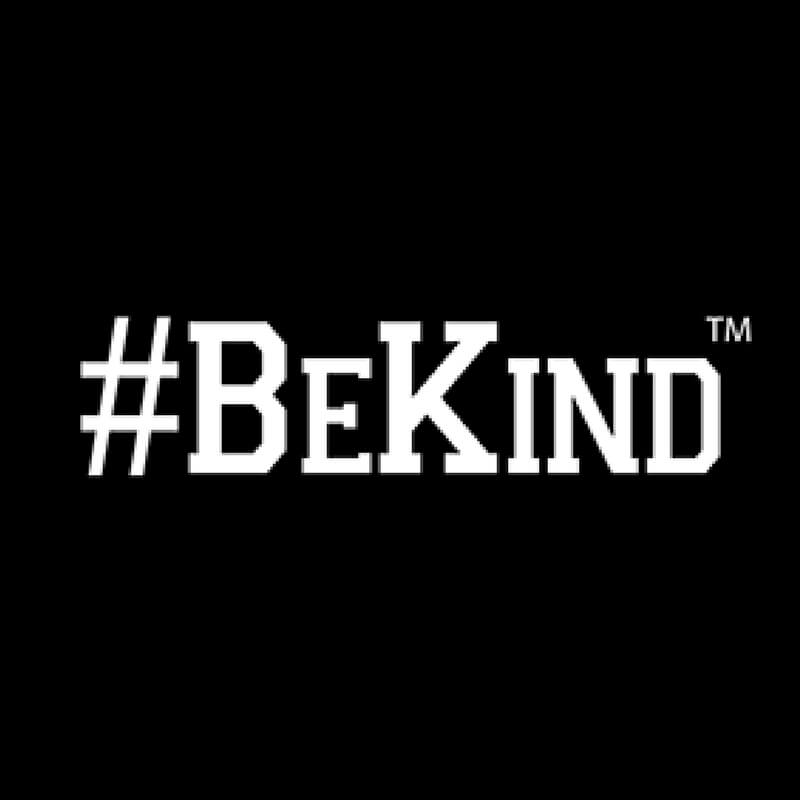 Bullying hurts, it's time to #BeKind
This morning whilst sipping my coffee and catching up on my Facebook timeline I saw a video which had been shared by a friend featuring a local school who were featured on This Morning with Holly and Phil as part of the #BeKind campaign. Now I'm not a watcher of daytime TV, I'm too busy working or keeping on top of household chores, so I hadn't seen this campaign but it struck a chord with me.
Bullying hurts
Bullying is a horrible thing, something which can ruin lives. But it doesn't have to be like that does it. Just this morning I was talking to a Mum whose son is being bullied by his so-called 'friends' and she feels powerless to help him, my own children have suffered cruel words and in some cases, physical violence at the hands of bullies. At school I was teased for being too thin and Hubby also fell foul to bullying.
Kindness starts at home
It is something that I often talk to my own children about and I make them fully aware that we do not want to hear that they have ever been unkind at school, that they should always treat others as they would wish to be treated themselves and to look out for people who seem sad and lonely because that is when people need an arm around their shoulder to let them know they are worthy.
Feeling Inspired
With this campaign in mind, I felt inspired to write this post and I hope that my blogger friends will join in because, of course, bullying doesn't just happen on the playground. It happens at the school gates from one parent to another, it happens in the workplace, it happens in sports, nights out and it happens online in all social circles. I have come across bullying in the blogosphere, not personally I might add, but I have seen the effects of bullying and it sucks.
So starting with this post, I want to grab the opportunity to #BeKind to a few of my blogging friends, just a quick message for those who I admire to say hey, you're doing a great job and then hopefully they will pass this kindness onto others. Without further ado, I give you;
Ruth Davies-Knowles
I don't actually remember the first time that I met you Ruth, it just feels like you have always been a part of my blogging life but you have been nothing but kind and helpful to me. You have been my shoulder to cry on (albeit over the phone), a source of inspiration and have given me a sense of belonging. You have a big heart, a wicket sense of humour and a sharp tongue which I love. Don't ever change!!
Jacqui Paterson
Ah my night-feeding twitter buddy from oh-so-long ago. I definitely don't get to see you half as much as I would like to, perhaps this Summer will be the one where we actually get together?!? You make me laugh with your crazy parenting stories and your even crazier little ladies, you are my 'go-to' when I need some sensible advice and someone I class as good friend.
Sarah Anguish
Nobody understands the struggles I face with my fussy eaters like you do and it is from those little monkeys that I have found a friend who has the same family and work ethics as me. You have a kind and generous heart, you need to believe in yourself more because you're flipping amazing and it meant so much that you took the time to come and see JB and I when we were stuck in hospital this year.
Kara Guppy
You astound me with your ability to do all that you do, with all of your beautiful happy children (not all pictured I might add), your amazing blogs and always a smile on your face. I wish we lived nearer as I think we could easily lose a few hours over a few cups of coffee

Kara Campion-Spencer
You are more amazing than you realise and deserve a great big hug every morning to start your day. Sure your children have their difficulties but with a great Mummy like you to have their back they won't just thrive, they will shine. You are a beautiful lady, inside and out and I'm happy to call you my friend.
Now ladies, it's up to you what you do next. You can take these words and hopefully smile for the rest of the OR you could pass it forward and add a bit of sunshine to someone else's day. Can we spread the #BeKind message across the blogosphere too?
#BeKind