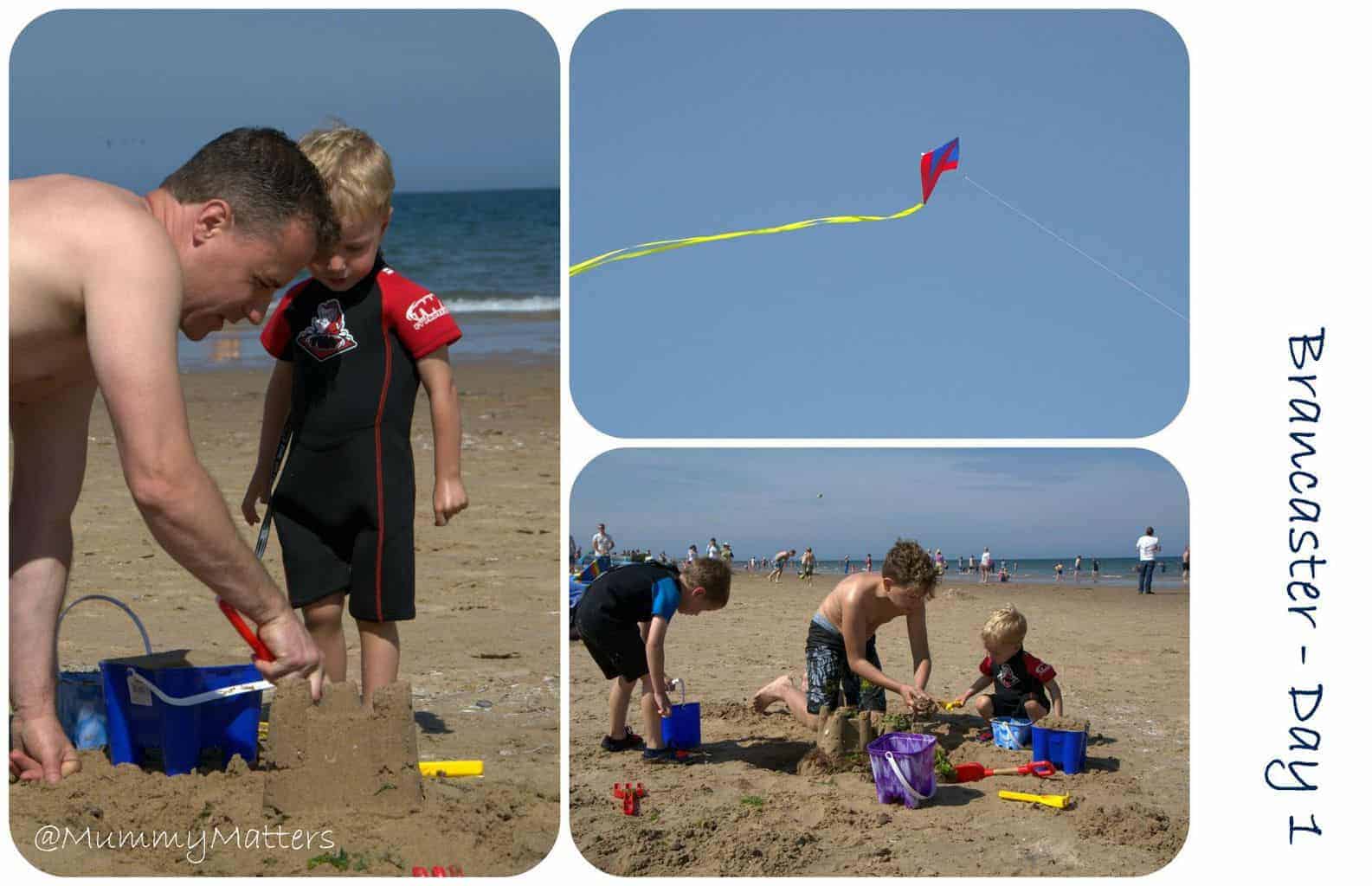 Brancaster Beach – Day 1 #MummyMattersSummer2015
As a family we are such creatures of habit, we know the places we like, we know the things we love to do and we tend to stick to them. We have been visiting Norfolk for as long as Hubby and I have been together but tend to stick to the places we know because we love them but this Summer (yes I'm still trying to catch up on editing our Summer holiday photographs) we decided to try a different beach for a day of sunshine so we stopped off at Brancaster.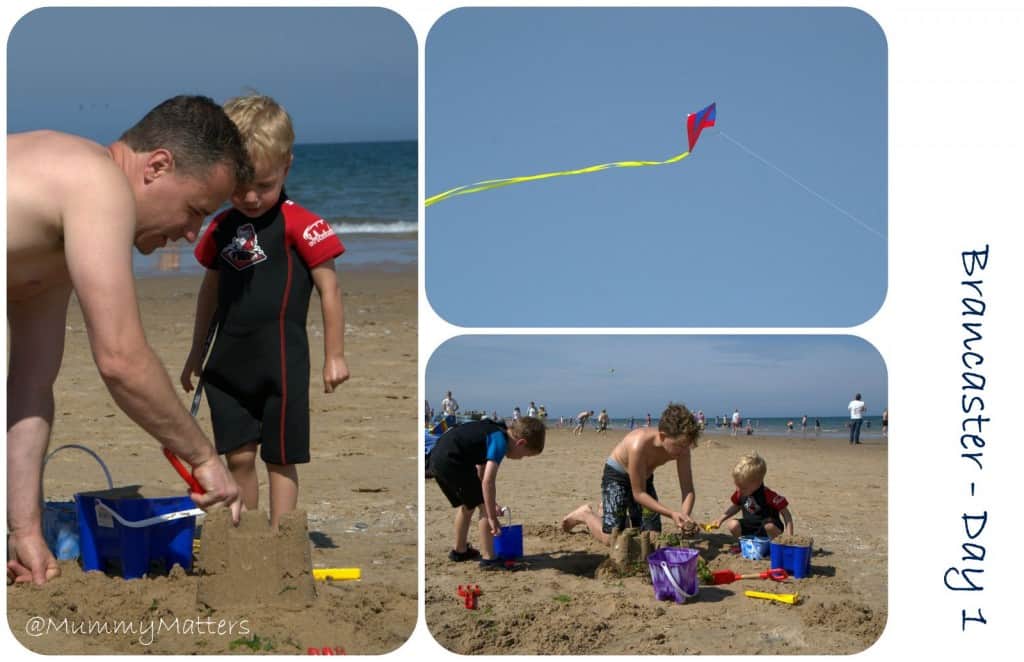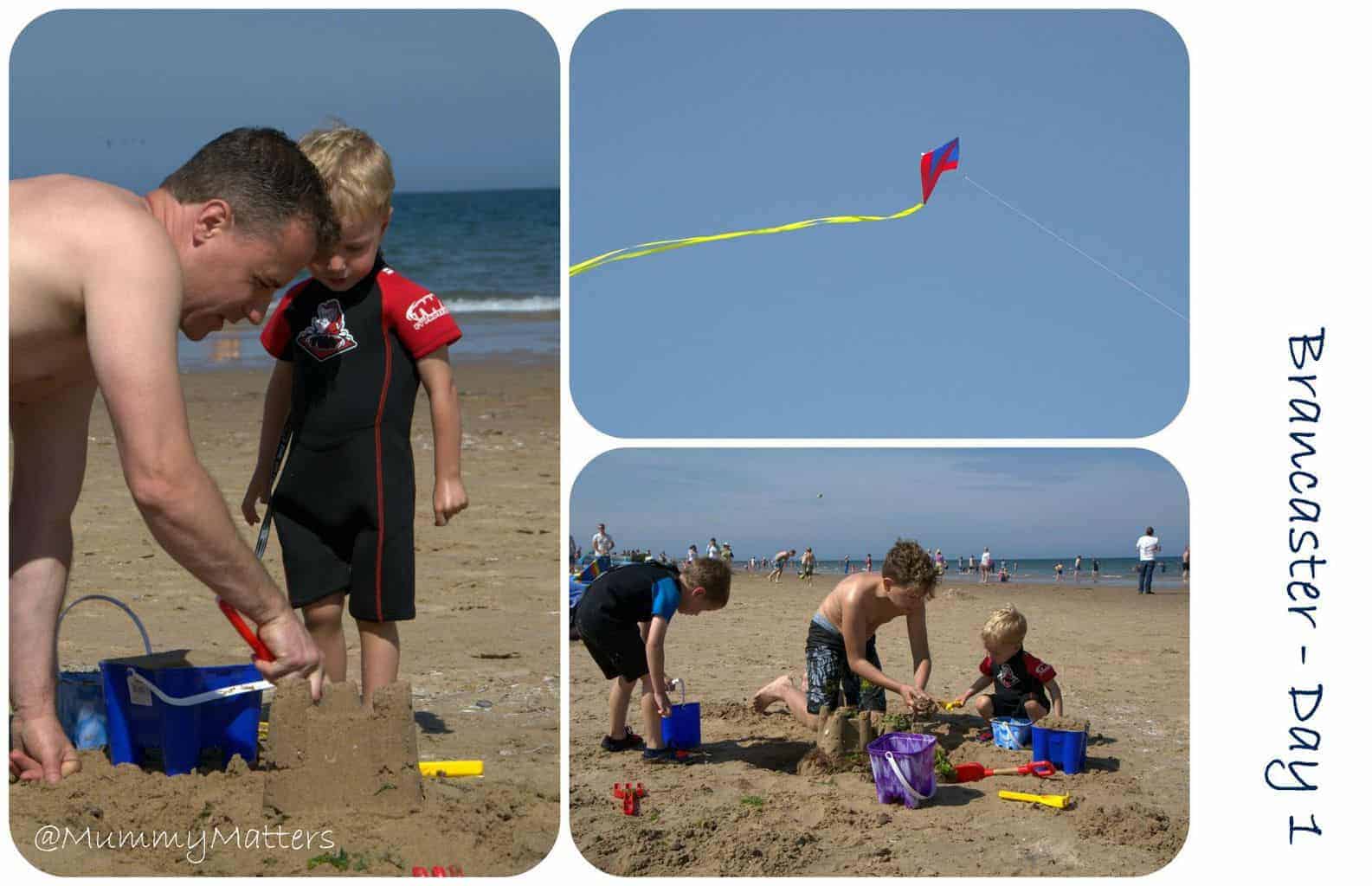 We had visited Brancaster once before but after turning up at the car park only to realise we didn't have money for the car park, we left without seeing the beach. This year we went prepared and were so happy that we did. Brancaster was a beautiful (very long) sandy beach. Admittedly it had LOADS of seriously sharp Razor Clam shells which managed to find their way into the soles of our feet more times than we would have liked BUT we loved the beach.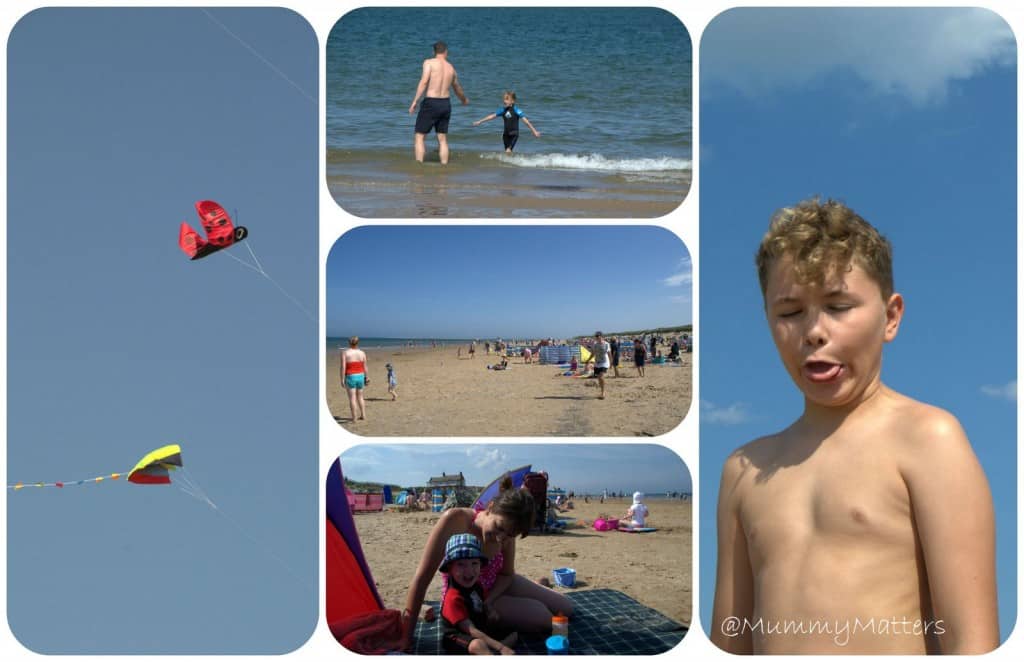 We spent a very relaxing day at the beach, building sandcastles, playing in the water, attempting a spot of body-boarding and just having fun as a family. At one point I thought I heard someone shouting Little Bean's name and then realised it was a little girl who goes to the same childminder and attends the Beans' school  They had a blast playing in the water together and just hanging out.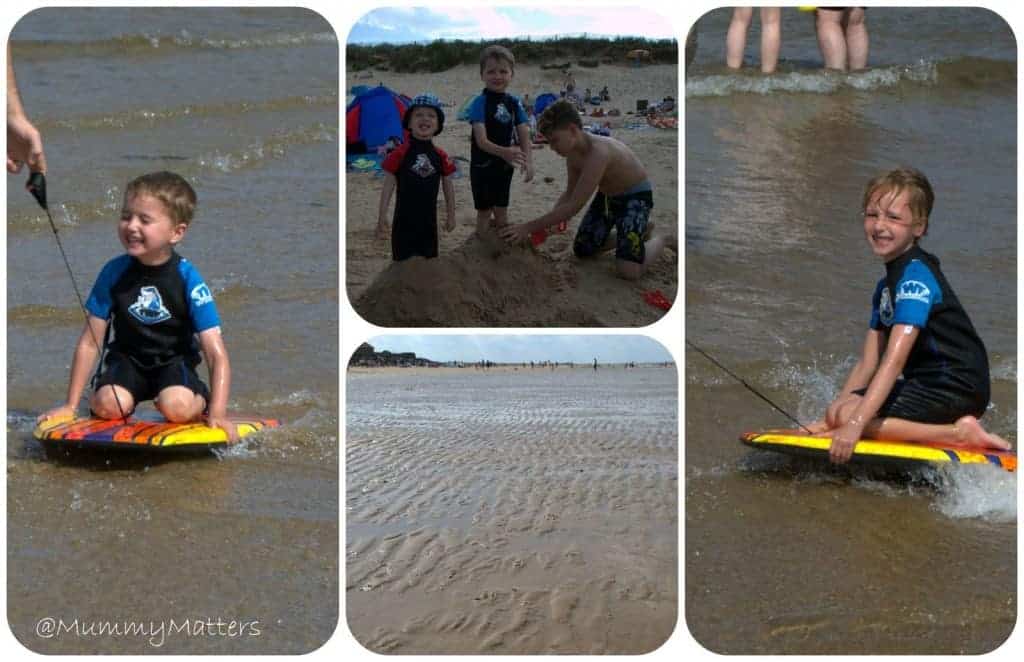 The weather was exactly as you would like for a day at the beach, beautiful uninterupted sunshine coupled with a gentle breeze, just perfect. We really came together as a family at Brancaster, we relaxed, had fun and let our hair down. Being by the water never fails to relax me.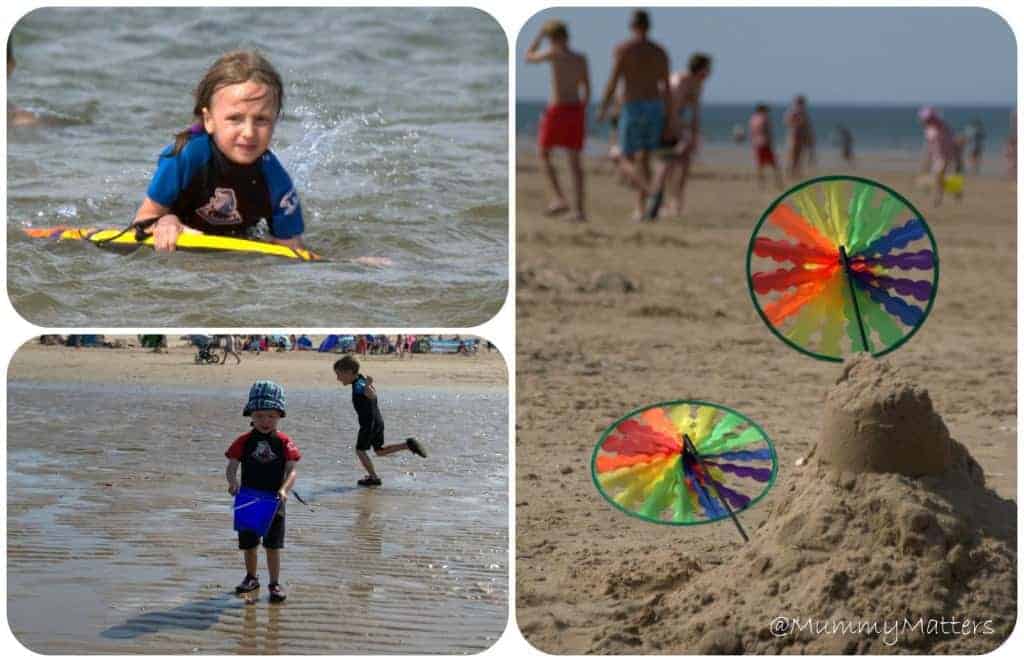 Whilst sitting watching the Beans building their sandcastles, I noticed a young girl who was a little bit older that Jelly Bean walk right by my feet calling "Mama". I said to Hubby "that little girl is calling 'Mama' but I can't see who she is with?". We both stood and watched as she continued to walk down the beach but appeared to be on her own so we agreed that I should try to help her. I walked behind her a little way to be sure she wasn't with anyone and then called out to her, at this point she looked frightened and started to run so I called out to all around me that she appeared to be lost so another lady joined me in trying to help her. We managed to pick the little girl up who was understandably very upset and we began walking her back along the beach calling out that we had a lost child. Eventually as we reached the entrance to the beach, a lady approached us very calmly and said that the little girl was her daughter. The little girl began to cry with relief as she stretched her arms out to her Mother. The Mother said that she had been playing with her older Sister and must have 'wandered off'. I was so cross with the Mother and her lack of concern that her little girl wandered the length of the beach without her even noticing.
I know children can 'drift' a little when at the beach but surely that's even more reason to keep an eye on them?
#MummyMattersSummer2015