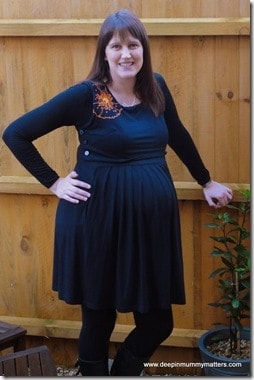 Bibee Dresses for Maternity and Breastfeeding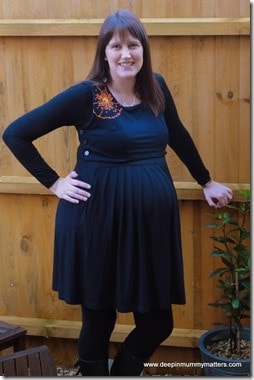 Three pregnancies down the line I feel quite qualified in giving advice on what's good and what's not when it comes to maternity and breastfeeding products. Thanks to my blog I have been privileged to test out some of the latest and greatest inventions to make maternity and breastfeeding that much easier and fun too.
Maternity to Breastfeeding
During this pregnancy, I was asked if I would like to review the fabulous new Bibee Dresses which has been designed to see an expectant Mum through her maternity and into nursing. This couldn't have come at a better time for me as I had previously disposed of all of my old maternity wear and so was having to start again. In both of my previous pregnancies, I lived in maternity jeans and t-shirts but since this was to be the last pregnancy I wanted to do things differently, I wanted to feel more feminine, I wanted to wear dresses and soft fabrics that would be comfortable, yet stylish and more importantly, easy to wash and wear.
The Bibee Dress
The Bibee Dress is the brainchild of Mum Nicola Norris who found the same frustrations as many other Mums before her when she fell pregnant in 2010 but rather than muddle through with maternity/nursing fashions on the high street, she did something about it. The Bibee Dress is a unique invention which offers versatility, style, comfort, elegant design and discreet breastfeeding without the need for covering yourself up with muslins, scarves, ponchos and all other manners of breastfeeding accessories.
Quality Fabric
The first thing I noticed about the Bibee Dress when I received it was how heavy the fabric felt and despite the fact it had been folded up in a plastic bag for postage, one evening spent on a hanger meant all the creases had dropped out and I didn't even need to iron it. That to me is the measure of a good fabric.
Bibee Dress Options
The Bibee Dress consists of three components, a dress, a t-shirt (if you want long sleeves for winter) and a bib which buttons to the dress. The dress comes in three different colourways; black, navy and eggplant with a choice of starter bib in four colours; black, navy, eggplant and cream with two different necklines; round or v-neck and then you choose a long sleeve t-shirt in black or cream.
Customisable
You can stick with this basic starter collection or you can buy additional extras to customise your dress to your own taste and to give yourself greater functionality. There are 26 further decorative bibs to choose from which will give your dress a totally different look and the option to change should you have any milk spillages as is often the case with newborns.
Compliments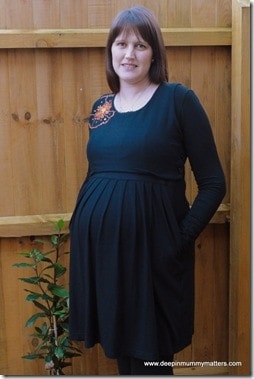 I have been wearing my Bibee Dress throughout my pregnancy with leggings and have received numerous compliments whenever I have worn it. Thanks to the pleating which falls from under the bustline the dress has continued to accommodate my ever-growing bump and enabled me to keep up my feminine style.
Breastfeeding
Since I am planning on breastfeeding Jelly Bean (if he ever arrives!) I am most looking forward to testing out my Bibee Dress as a breastfeeding dress because all I will need to do is unbutton the bib on one side and hey presto, instant, yet discreet feeding access!
The dress even has pockets which will be great for snaffling away those breast pads which have a habit of sticking to everything whilst not in use!! I only wish these dresses had been available during my previous pregnancies. Nicola really has thought of everything!