Best Free Photography WordPress Themes in 2020
Themes are important for every WordPress site. Photography WordPress themes are for those who love to imagine and showcase their talent.
The photography themes can really help you to put your imagination into the site. It helps photographers to put their art into the work. Themes are very important for every WordPress site. In this article, I am going you to describe in detail the different types of photography theme that will really help you to increase traffic and gain more conversion rates.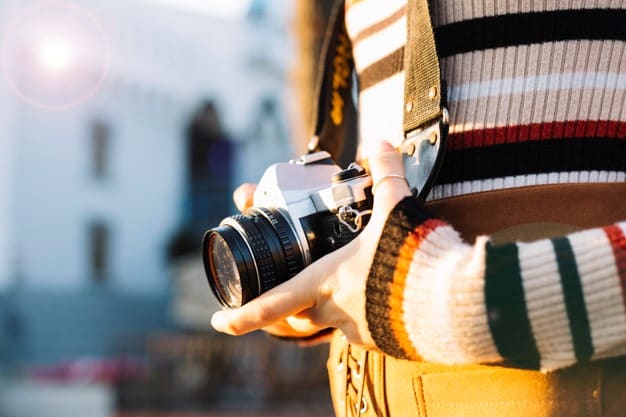 If the customers see your photograph and find it attractive then they will surely follow and bookmark your site. Keep in mind that content is the king of the digital marketing platform so you need to keep your content as up to date and make it relevant to the audience.
Best Free Photography WordPress Themes in 2020
Those who have started their online business of photography in 2020, are always in search of best and free themes as their budget is not so high.
If your photograph is amazing and it can happen that some organizations or institutes can hire you as their personal photographer. This is the reason why you need to maintain the quality of the photographs.
Therefore, here are the best free photography WordPress themes in 2020 that you must know,
Photo Perfect
Photo Perfect is an excellent free WordPress theme in 2020. This theme is going to make your task much easy. And those who don't know about programming then no need to worry at all. You can install this theme on your site.
This theme has several widgets, layout options, pagination options, custom menu, responsive design, theme options, sidebar layout options, and many more that can hold your attention for a while.
This theme has very simple features that are going to make your task easy and convenient.
SKT Girlie Lite
SKT Girlie Lite is the best free WordPress theme which is the most popular theme in 2020. It has different sections of the homepage that will make your site more attractive and beautiful.
This theme is completely compatible with Woocommerce that will help you to see your online photographs and services conveniently.
This theme is free and compatible with CSS3 and HTML5, it has mobile-friendly pages, slider options, logo upload, page templates, and many more. The design also matters to a great extent to rank on the search engine result page.
Atlantic
This free photography WordPress theme has responsive designs that can hold your attention for a while. You don't have to keep knowledge of coding to use this theme. This theme is like a ready-made theme. You just have to install and design your homepage.
It has several custom widgets, SEO friendly pages, direct access to social networks, full-width images and videos, cool customizer tools, and many more to make your task easier.
It offers a perfect pixel platform and gives regular updates so that you can make it responsive according to your wish.
Wanderlust
Wanderlust is another great free photography WordPress theme that comes with striking design, layout, beautiful banners, and is completely compatible.
This theme is lightweight, has several customisable options to make your task easy and convenient. This theme is mobile friendly and attracts the audience to increase your sales and leads.
Therefore, if you are looking for a perfect WordPress photography theme then this theme can be your prime choice.
Photo Magic
Photo Magic is another great WordPress free theme, designed especially for photographers to showcase their talent in their site.
It is fully customisable, has several layout options, widgets, full-width images, and videos, page templates, header options, slider options, advanced layout options that are very difficult to find in the free theme.
This theme is made for professionals. You can increase your conversions, attract the audience, and increase your sales and leads with this powerful WordPress theme. If you are in search of an ideal theme then no theme can be as perfect as this theme.
Click
Click is another clean and free WordPress theme for photographers. It consists of copyright texts, related post options, breadcrumb options, quality codes, advanced pagination, and many more.
This is one of the most popular WordPress themes that has advanced features but no complex features. It has mobile-friendly pages and several options on colours and fonts.
To use this theme it is not necessary that you should have knowledge of codes and PHP. This theme is ready-made. You just need to install it and design the homepage.
The Final Thoughts
Here you go! Now you know what are the best and free photography WordPress themes that can make your site look beautiful and attractive.
Read the features carefully that each site offers and you can also watch the demo so that you can have the clear idea of all the themes
Author Bio
MashumMollah is the Founder at 'blogstellar'. A passionate blogger by heart and an entrepreneur by profession, the 'Blogging Engineer' is on a mission to help people passionate about blogging transform their passion into full-time businesses.