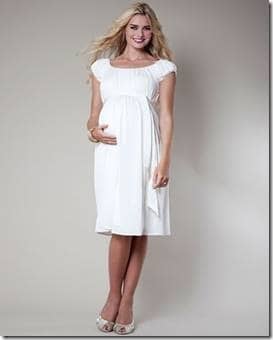 Because I deserve it
While it is perfectly normal for you to look great when pregnant – I lost count of the times people told me that I was 'glowing' – it is also perfectly normal for the symptoms of pregnancy to be difficult to deal with.
No doubt you will be suffering or will have suffered from a variety of less than delightful irritations – morning sickness, heartburn , stretches and itches in hard-to-reach-places, leg cramps and backache are all commonplace.
There are things you can do to alleviate these symptoms and which give you a little YOU-time!
Take the weight off
One of the most common symptoms of pregnancy is swollen feet as they take the strain of your increasing weight.
Give your feet a much-needed rest by giving them a soak in warm water or in the foot spa, taking care not to make the water hotter than around 35 degrees Celsius, apply lotion and then lay down.
Go on, relax!
Cheers – here's to you!
Whatever your favourite non-alcoholic tipple during pregnancy is, take some time out for yourself by getting out your favourite wine glass and filling it with ice to quench your thirst and to help you relax – raise your glass and say 'here's to me!'.
Treat yourself
While a healthy diet is very important during this time, there is nothing wrong with treating yourself now and again. Whether you fancy a fried Mars bar or a pizza with all the trimmings – go for it! You deserve to enjoy yourself after all.
Pamper yourself
With your hormones wildly running riot, it's understandable that you've forgotten about your appearance, but it would be a great idea to pamper yourself occasionally – go for a pedicure, get a new hairstyle, or go for a Brazilian – the choice is yours, but it should make you feel better, whatever you decide to do!
Dress beautifully…
While you might think that the track suit you've been wearing for the past few months is the only thing that you can fit in to or feels comfortable, that is now far from the truth, with a range of maternity dresses from TiffanyRose designed to make you look and feel a million dollars.
Post written by mummy blogger, Stephanie, who regularly shares her tips on motherhood and fashion.