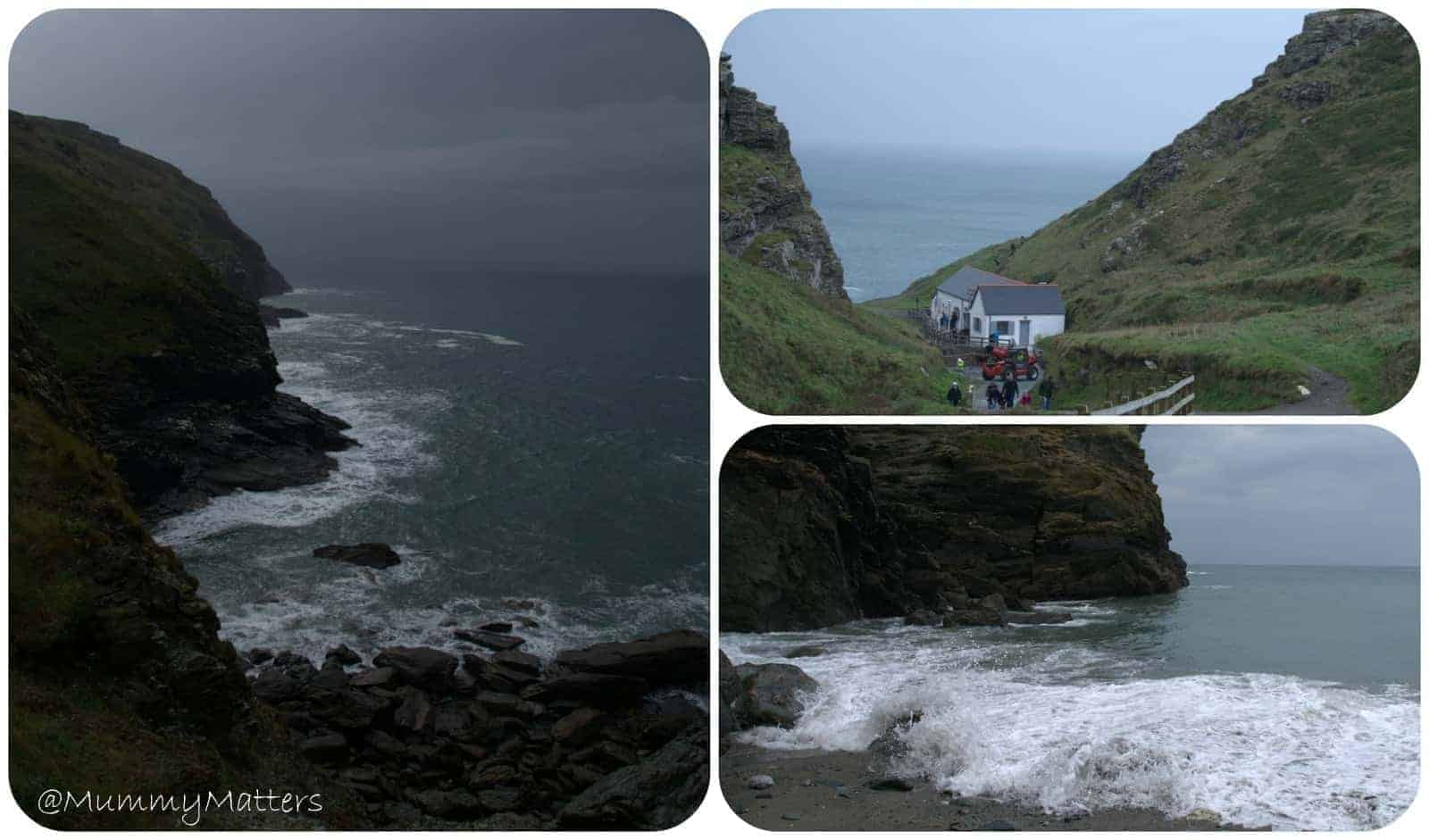 When the Beans conquered Tintagel Castle
Tintagel Castle was one place we knew without doubt we would visit when coming to Cornwall. I have had a love of Castles since I was a child and Hubby loves history and legends, especially the Legends of King Arthur. Having looked online I will admit to being a little apprehensive about taking the Beans to the Cliffside castle ruins but we decided to give it a try and turn back if we felt it wasn't the place for them. I'm pleased to say that we managed to explore all parts of the Castle and it's Cliffside vistas. There were a few times when Little Bean became upset or a little frightened by the height but for once she stuck by our sides like glue and enjoyed the day along with everyone else. Rather like her Mummy, her eager curiosity for what was around each corner spurred her on!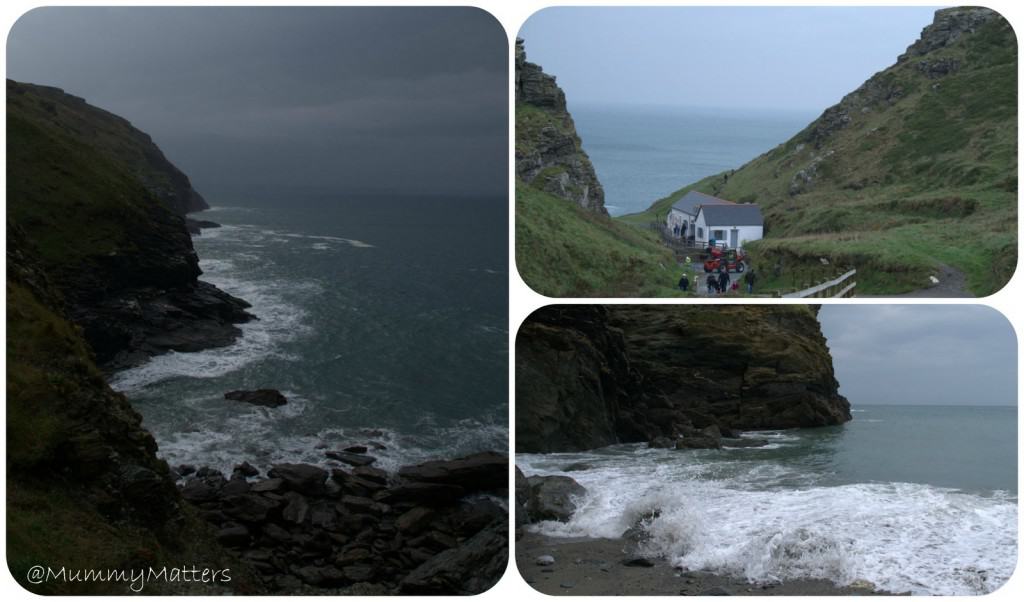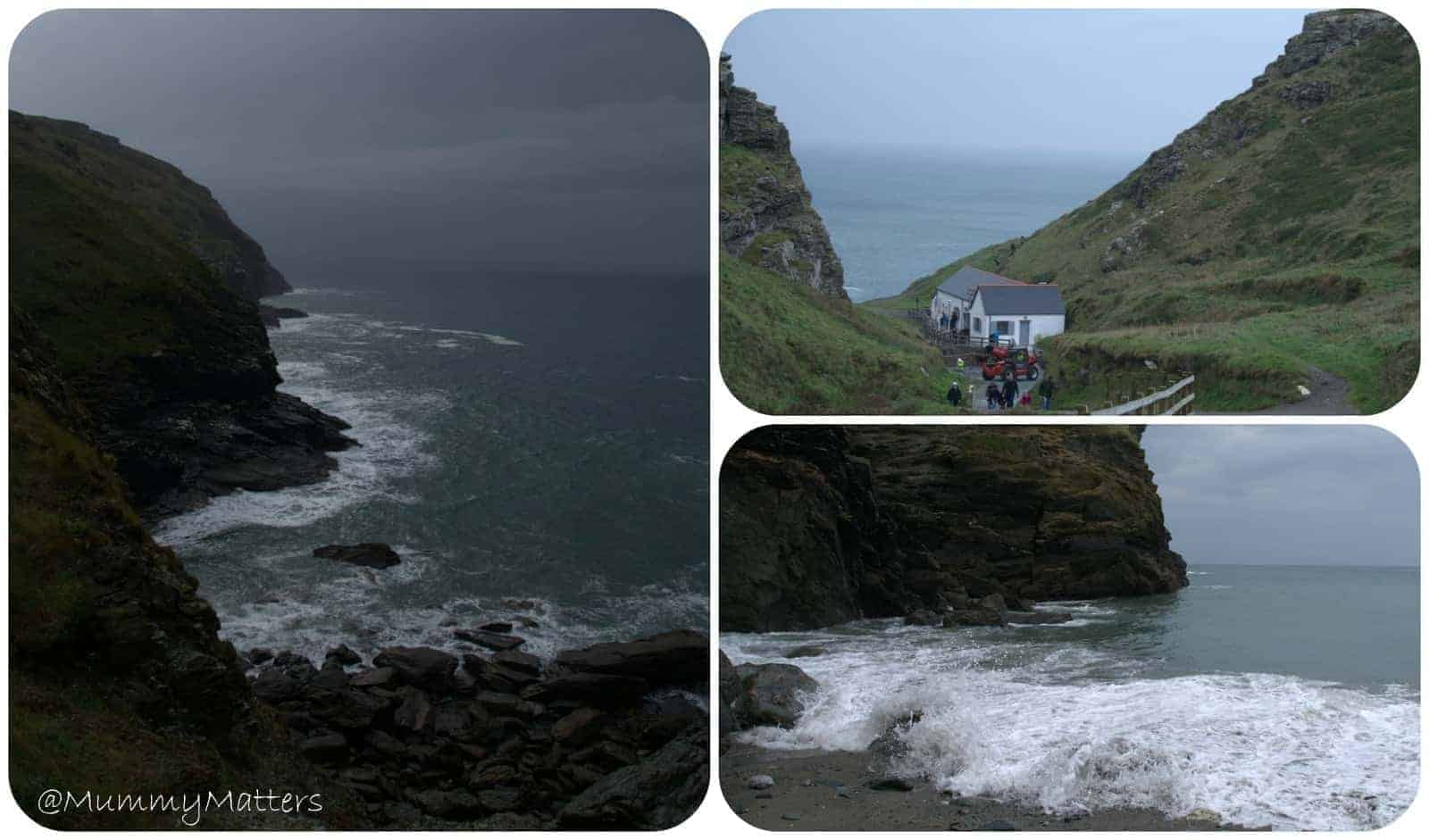 It wasn't the best of weather for our trip to Tintagel Castle but as I have said before . . .
'there's no such thing as bad weather, just inappropriate clothing'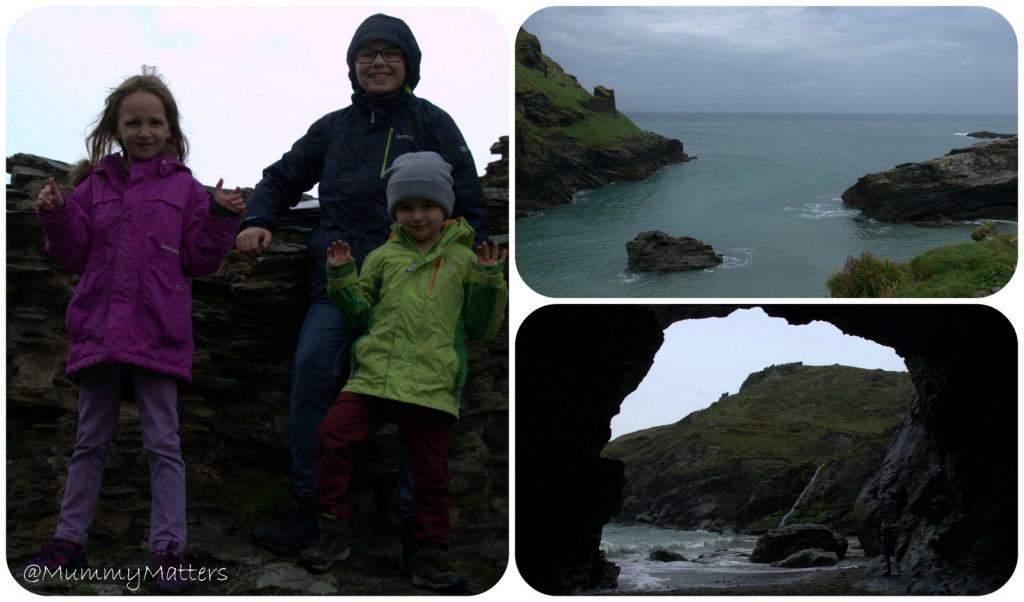 Thankfully, we had planned for the weather so everyone was wearing walking boots, fleece tops and warm coats with hoods and/or hats. We popped Jelly Bean in the Kiddy Carrier on Daddy's back and had him wrapped up in his warm fleece coat and his Regatta All-in-One weather suit with hat and gloves. He LOVED it and definitely had the easiest day of everyone.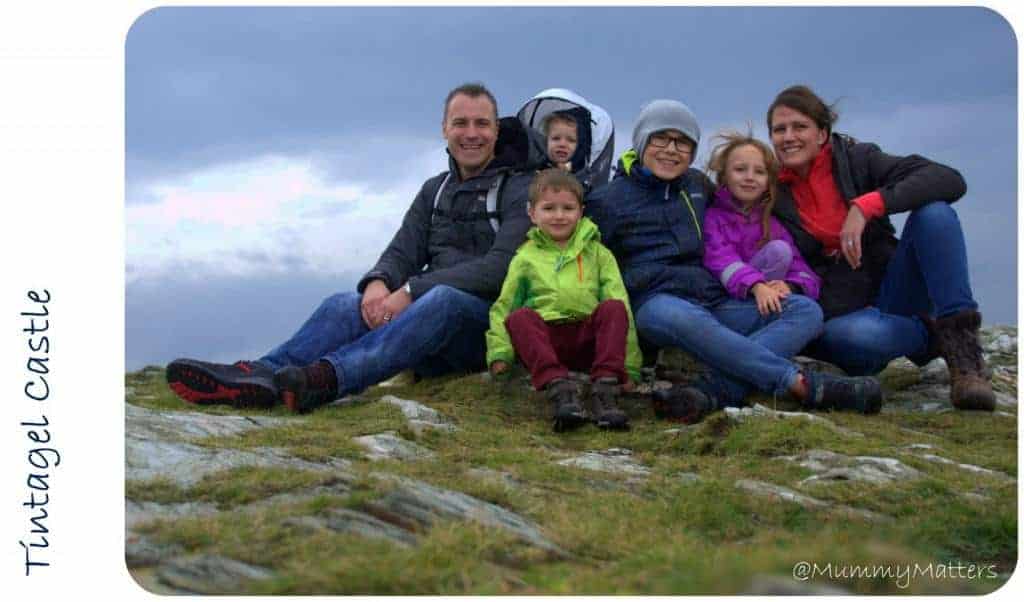 On arrival we decided to head straight down onto the beach as it looked like the tide was coming in, we had just enough time to get down onto the beach and have a quick look in the cave underneath the rock on which Tintagel Castle sits before the tide insisted that we climb the steps back to safety. Whilst there we spotted a lone seal in the sea. Daddy was insistent that it was just a rock until he realised that the 'rock' kept moving from one side of the cove to the other!!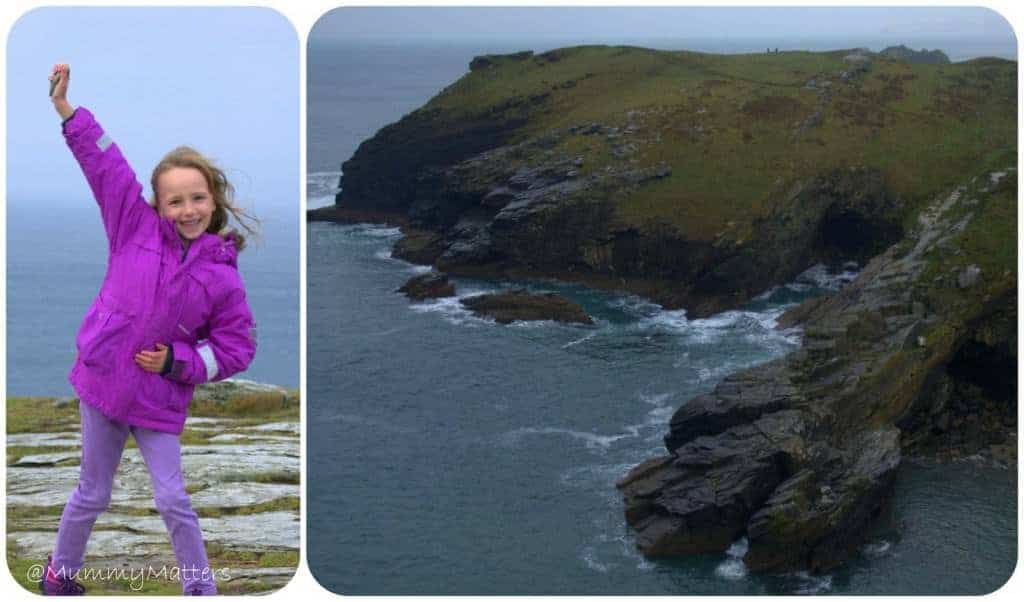 One thing we really noticed in Cornwall was just how quickly the tide comes in, we nearly got caught short a few times.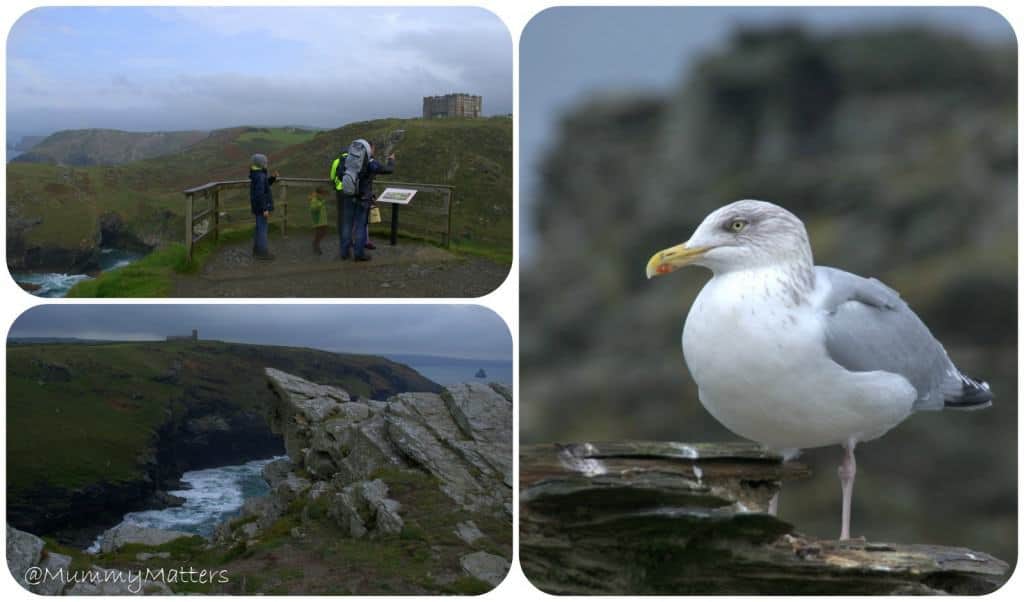 After the beach, it was time to move onwards and upwards, right to the top of Tintagel Castle. It was a VERY windy day, so we had to be careful to stay away from the edges and to keep the Beans close by. Hubby and I were immensely proud of the Beans because it was no walk in the park. The paths were hard-going with steps ranging from smooth and shallow, to rugged and steep. Curly came a cropper a couple of times when being a little over-enthusiastic in his approach to the steps. Hubby and I found the walk hard going at times (Hubby was carrying Jelly Bean in his back carrier) so for Beanie Boy and Little Bean's little legs it must have been really tough, though they didn't complain.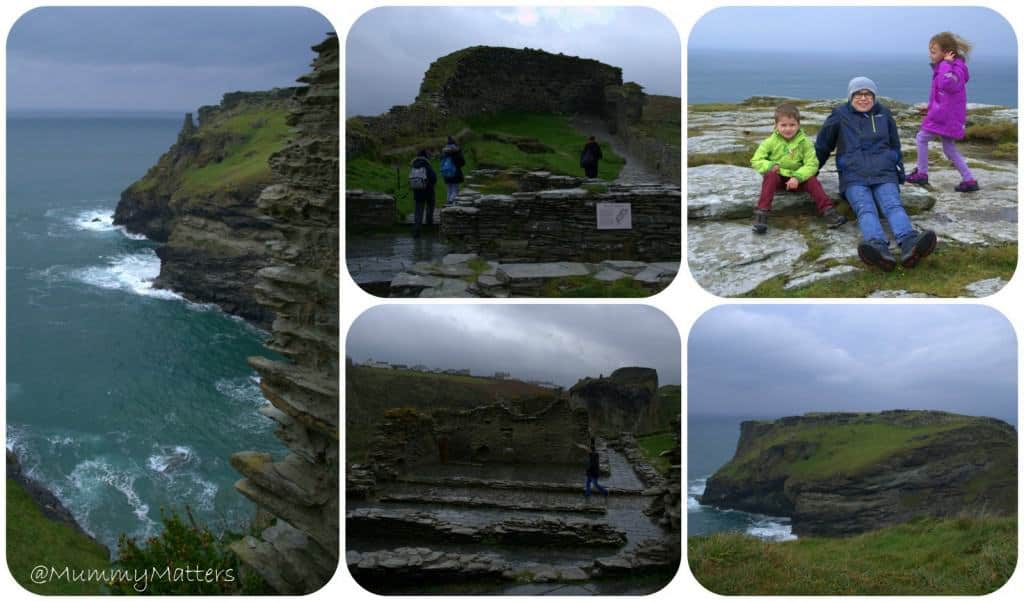 Much of Tintagel Castle has fallen into the sea now but what remains is still a sight to behold, I love standing in Castle ruins, imagining all the people who used to live there. I imagined that Tintagel Castle was a very bleak place to live during the long winter months – it's not like they had double glazing!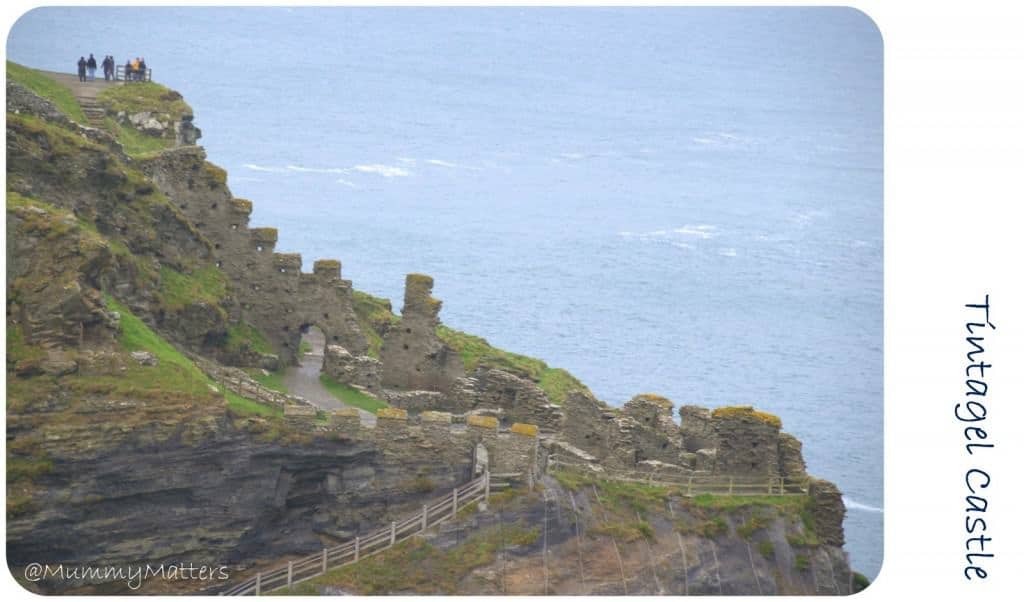 After the Castle we climbed the hill on the other side to visit the Church which was very cute. They were having refurbishments inside yet it still felt calm and inviting. The Beans enjoyed looking around and telling us what they could see in the stained glass windows. It was a family day out which made us realise the possibilities for us as a family for future holidays. The walk had been hard going but the Beans were so good and handled it well. As we returned to the farmhouse for our tea they all agreed they'd had a brilliant day out and asked if we could go out walking again the following day. You can't ask for more than that, can you?!