Bad Brownie Mother's Day Giveaway
I have a gem of a giveaway for you today because I have teamed up with Bad Brownie to gift a Brownie In A Mug Kit. We made ours earlier today and they are soooooooo good I don't know how they can call them bad?!
Mother's Day Gifting
If there's one thing about Mother's Day that I love, it's the fact that it's almost obligatory to receive something naughty, whether we are talking chocolate, cakes, gin or heck, all three if you're me!! Orders placed with Bad Brownie for Mother's Day will be dispatched to arrive between 11th and 13th March 2021.
Who are Bad Brownie?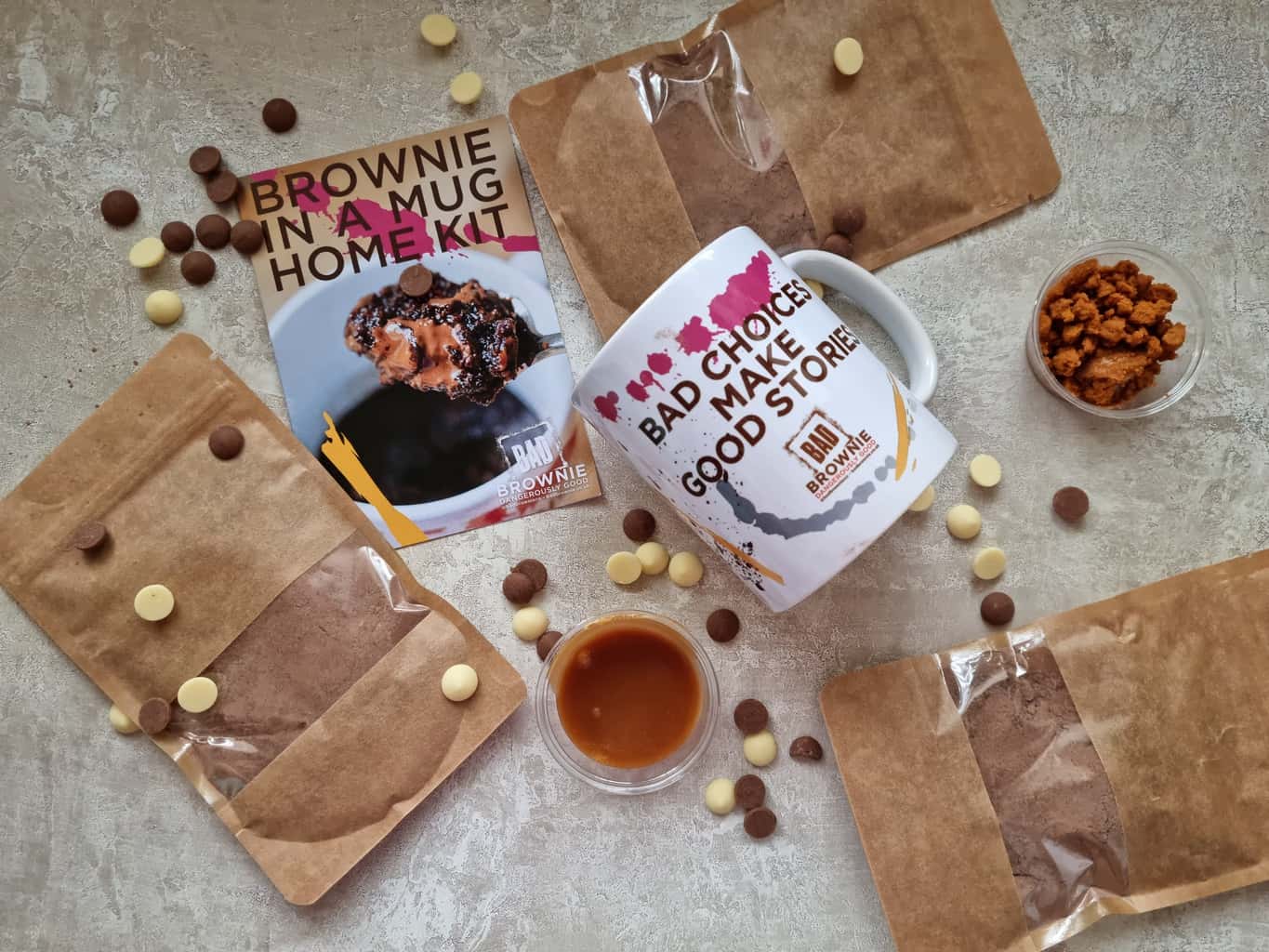 You may recognise the name if you're a fan of Dragon's Den because founders Paz and Morag won the backing of Dragon Touker Sulleyman. Paz and Morag had bonded over their love of hot chocolate in the kitchens of the branding agency where they worked. Soon they were making delicious brownies and selling them on London Markets.
Since Dragon's Den in 2015 Bad Brownie has continued to grow from strentgth to strength with their gourmet brownies, brownie boxes by mail, vegan and gluten free products, baking kits and sauces as well as hot drinks and brownie bundles.
Brownies in a Mug Kit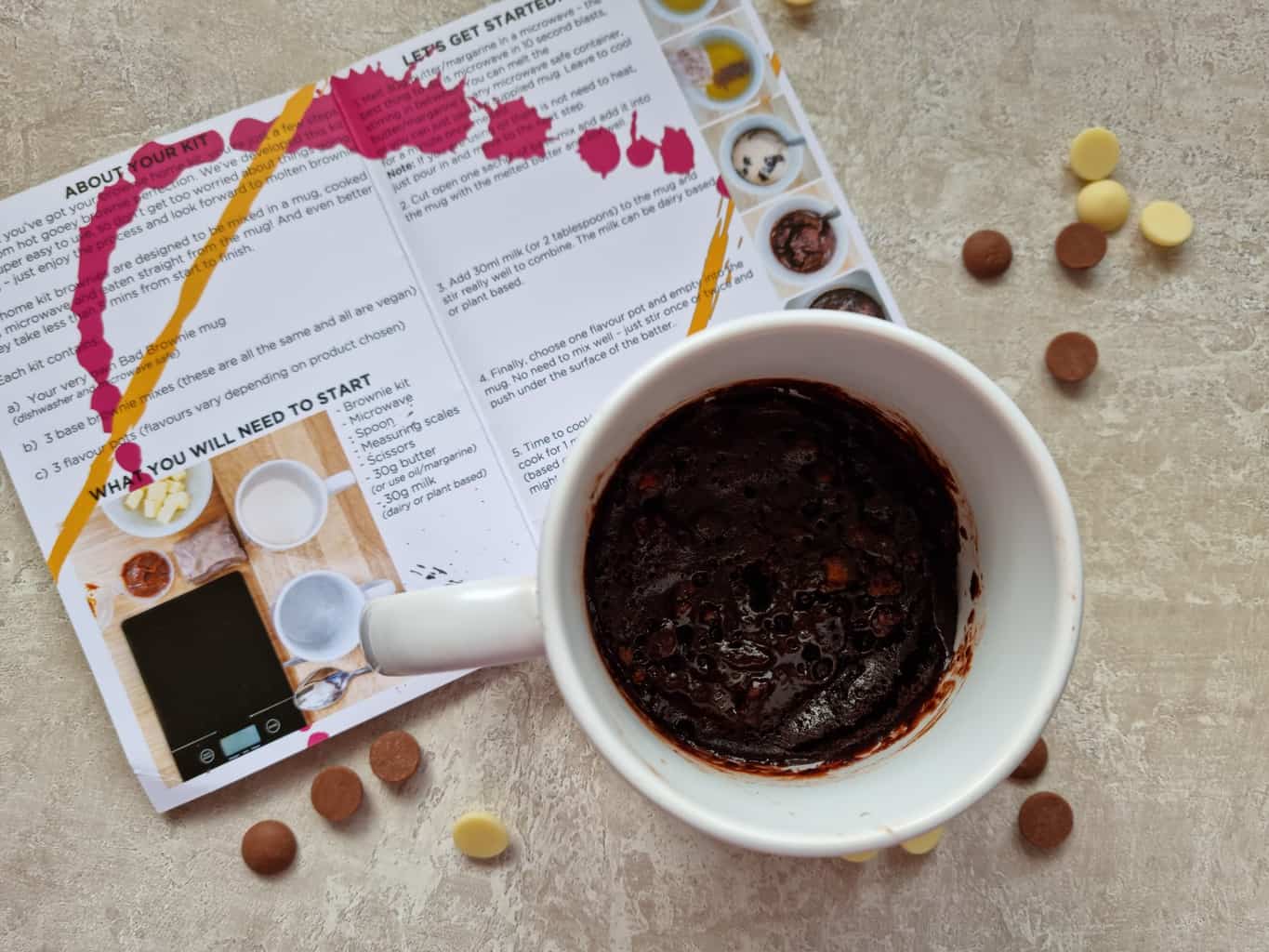 The Brownie in a Mug Kit contains all you need to make to make not just one deliciously gooey chocolate brownie, but three!
Bad Brownie Mug
Triple Chocolate Mix
Chocolate chip mix
Biscoff Mix
Salted Caramel Sauce
Ready in less than 2 minutes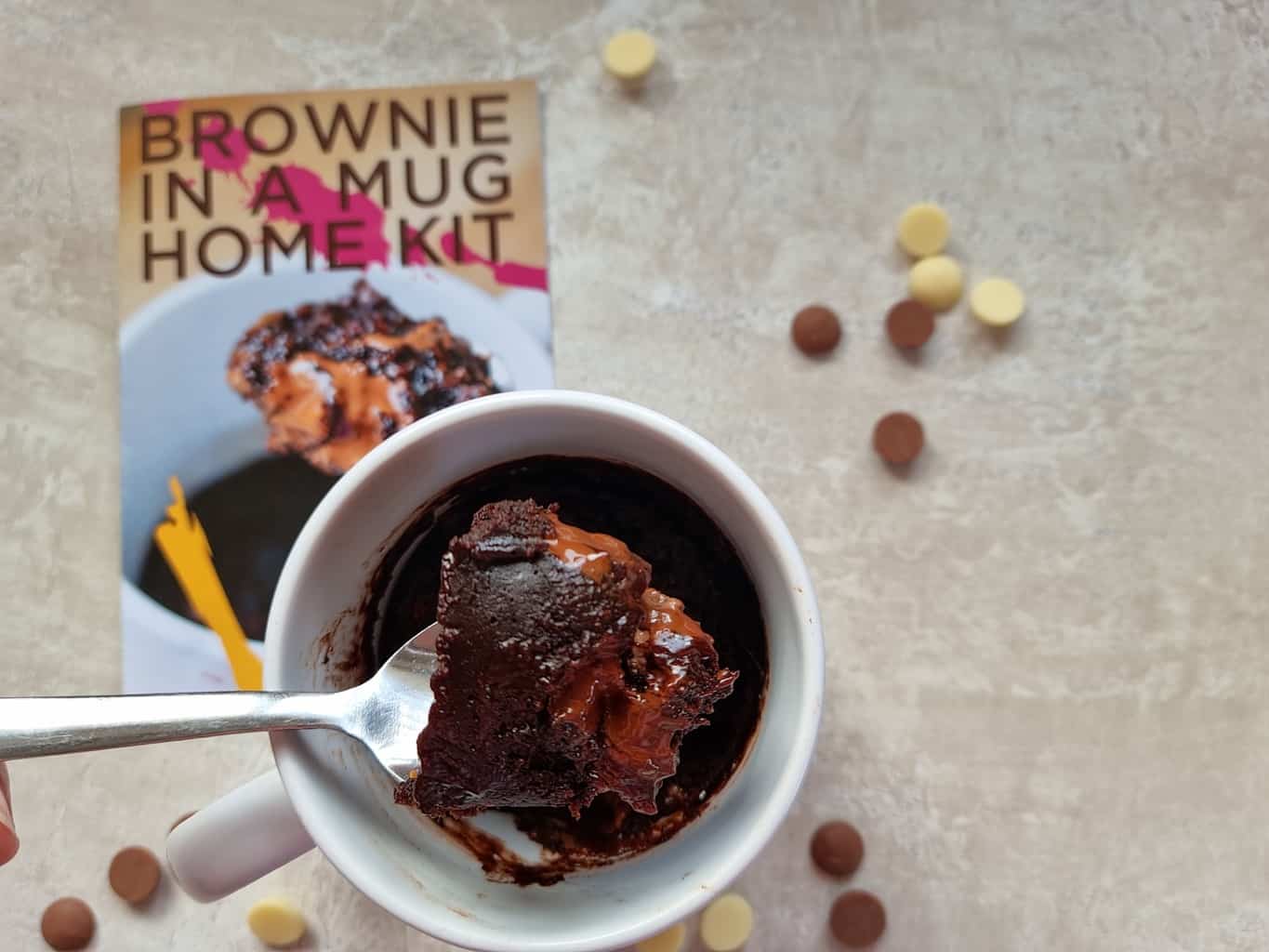 I followed the instructions, adding melted butter and milk to the ingredients provided together with biscoff, chocolate chips and salted caramel sauce. After 1 minute in the microwave, I had a mug of scrumptious brownie waiting to be devoured once it had cooled a little.
WIN Bad Brownie !
I have a Bad Brownie in a Mug Kit to giveaway so be quick and get your entries in.
Mummy Matters Brownie in a mug