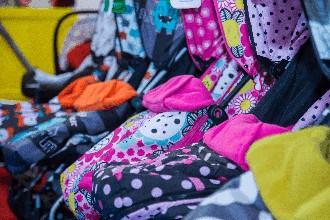 Baby and Toddler Show Tickets Giveaway and Discount Code
Unfortunately for me in all my year's as a Mummy-to-be and a Mummy I have never actually made it to the Baby and Toddler Show because they are just that bit too far for me but I've always heard great things about the popular show which is supported by Emma's Diary, in partnership with Nurofen for Children. If you have a baby on the way or already have a baby/toddler at home then the Baby and Toddler Show is the place to be to get great deals on top brands as well as expert advice.
There are two shows on the horizon for you, North West on the 7th to 9th March and Bluewater on the 25th to 27th April and I have managed to bag two pairs of tickets for my lovely Mummy Matters readers to the show of their choice. If you don't fancy your chances then you can save up to 33% off your ticket price using the discount code below when you book your tickets.
DISCOUNT CODES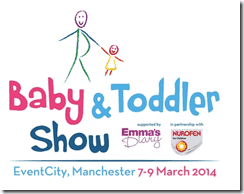 25% Discount on North West Tickets – NWB31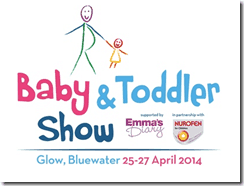 33% Discount on Bluewater Tickets – BWB31
GIVEAWAY
To be in with a chance of winning one pair of complimentary tickets to the show of your choice just complete the Rafflecopter Entry Form below – good luck!!!