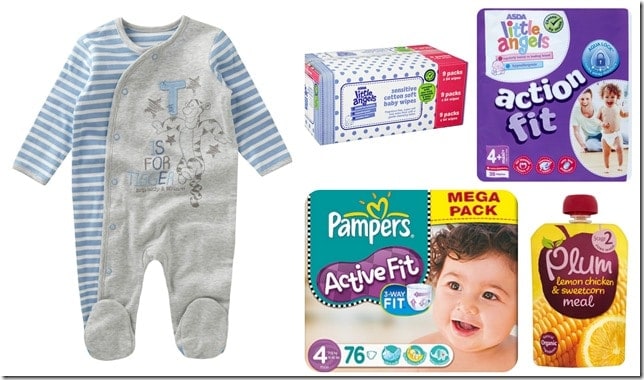 We all love a bargain don't we!! Especially, in the difficult months post Christmas when we eagerly await the first wage of the year to replenish our starving bank accounts. Sure you can cut back on the odd little luxuries in January to make your money stretch a little further but when it comes to babies and all that they need to see through each day, there isn't much that you can cut back on. They need food to keep them happy and healthy, that makes them grow so they need new clothes and once all the food has been processed, well, what goes in, must come out . . . so that's where the nappies and wipes come in.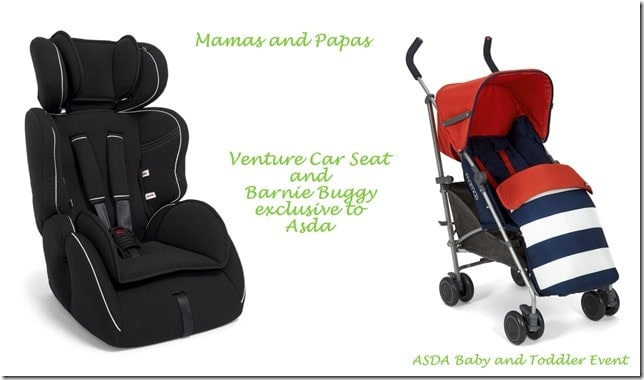 The Asda Baby and Toddler Event is the perfect saviour for the cash-strapped family and it started yesterday online and from Monday instore so get yourself down there to grab your bargains. It's not just clothing, nappies and food included though. Asda now stock an exclusive line of Mamas and Papas goods including the Mamas and Papas Venture Car seat at just £60, the Mamas and Papas Baby Snug at £35 and the Mamas and Papas Barnie Buggy at £75.
DISCLAIMER: I received nappies and wipes in return for this post. All words and opinions are my own and I have not been instructed what to write. I am a regular customer at Asda.