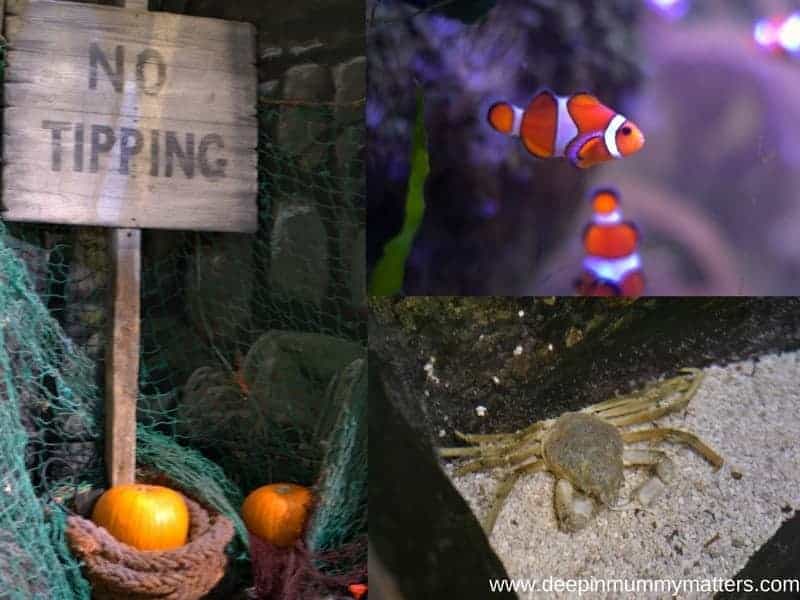 An afternoon at Sea Life Centre Birmingham
Last year we were very lucky to be chosen as Sea Life Centre Birmingham Ambassadors which meant that we could visit as many times as we liked for free. The Beans loved having this role and learnt a lot in their many visits during the year.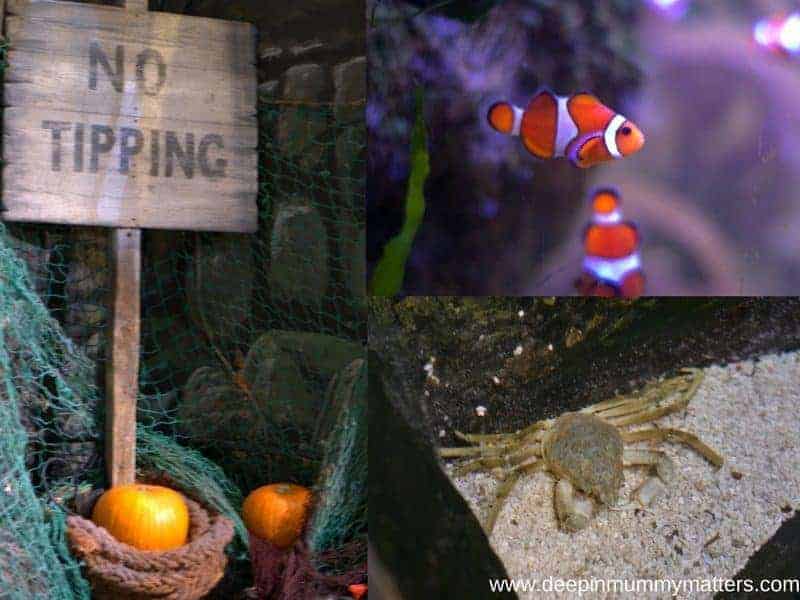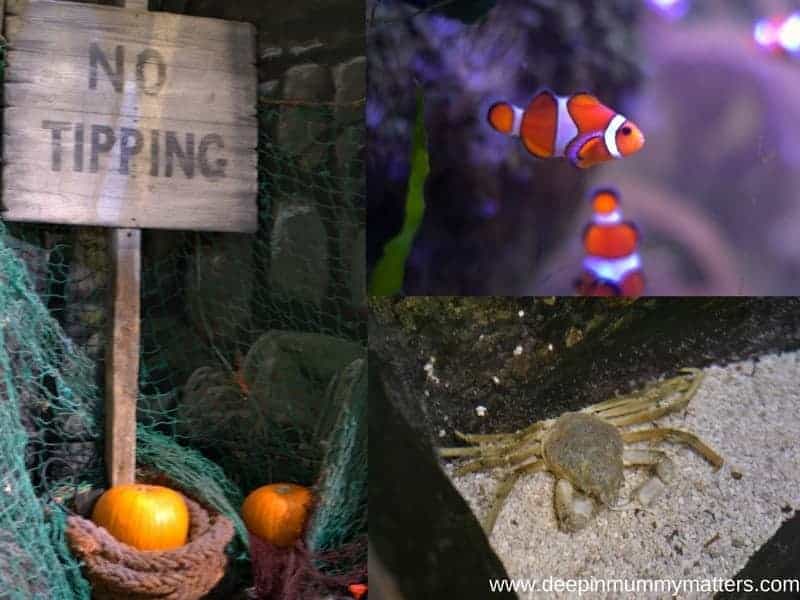 Spooky Seas
During October half term we were invited to go back and enjoy their Spooky Seas event. The Beans were very excited to be heading back to one of their favourite destinations to see if anything had changed.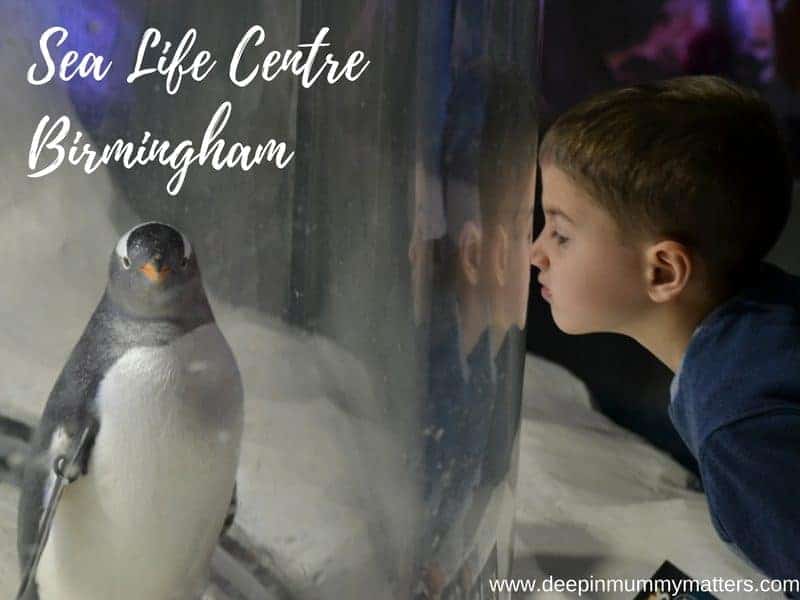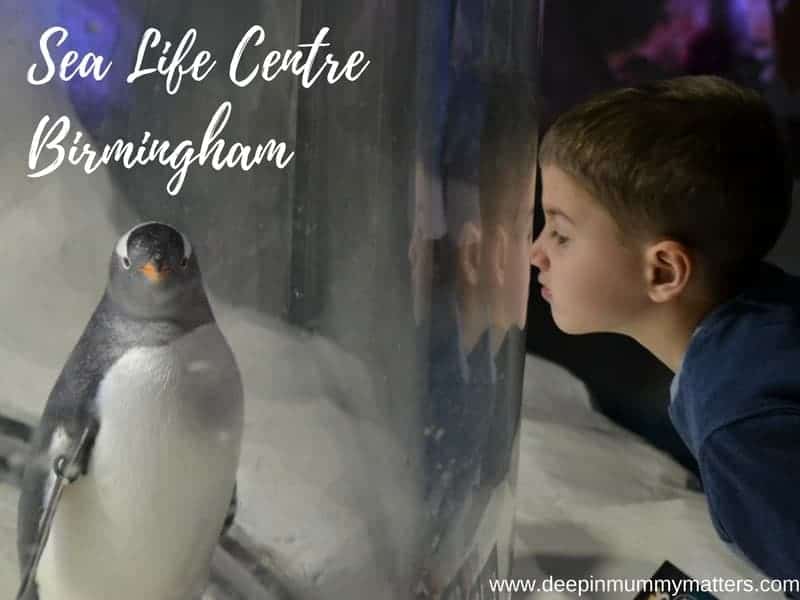 After a lazy morning we slowly made our way over to Birmingham arriving around lunchtime which meant that the Sea Life Centre was a little quieter. First stop is the penguins and they were all in a very friendly mood interacting with the children who were close to the glass. I think this little Gentoo wondered what on earth Ollie was doing?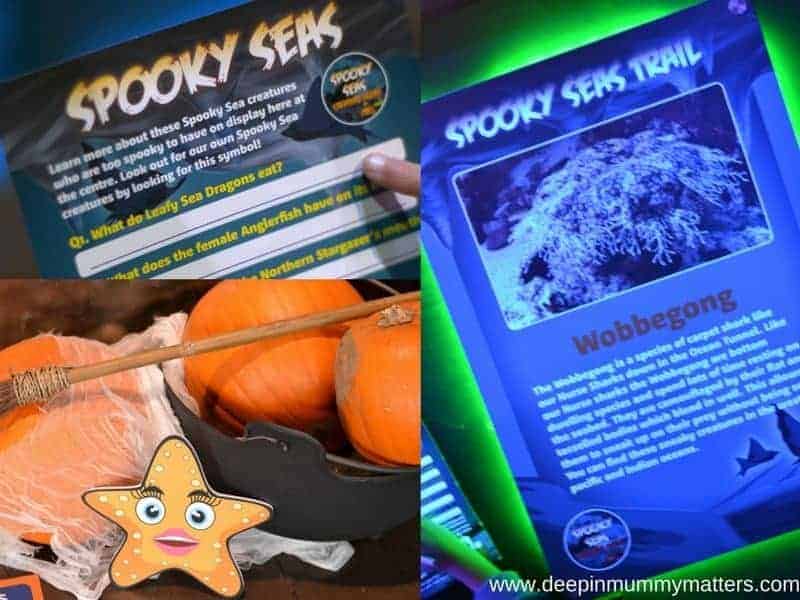 The Beans were each given a Spooky Seas treasure hunt which asked them to search for the Spooky Sea creatures which are too spooky to live at the Sea Life Centre. Information boards were displayed around the centre which provided the answers to their questions.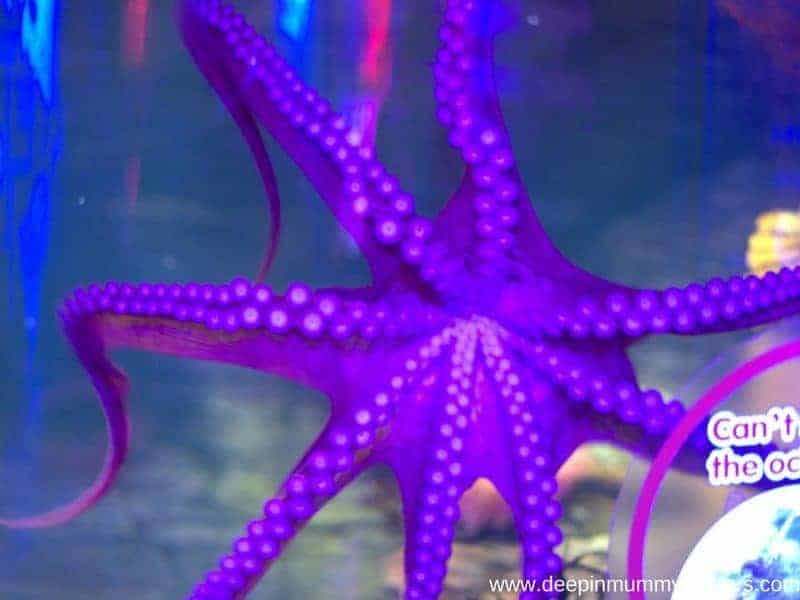 Octopus Hideout
We all loved the new Octopus Hideout area which had replaced the Starfish aquariums. Barbara was a particularly active Octopus who was continuously moving across the front of her tank. She was mesmerizing to watch, we were fascinated by her suckers sticking and releasing from the glass.
Albie had remembered the Octonauts 4D cinema experience and was keen to watch again. No sooner had it started though he remembered that it squirted water and puffed air at the back of his head so he quickly climbed onto my knee and pulled the hood up on his jacket to protect himself.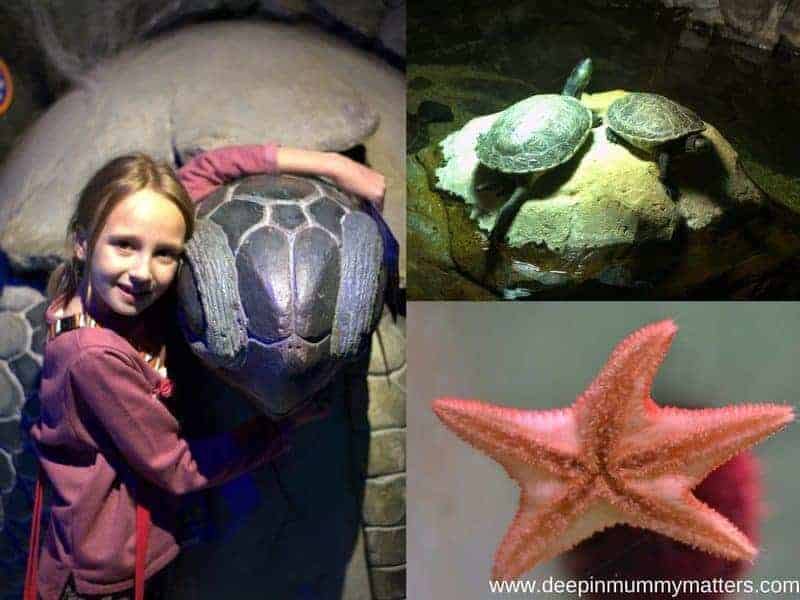 We aren't sure whether it was the time of day that we visited or just because we hadn't been for so long but we definitely felt like all the creatures were especially active during our visit. They were all extremely inquisitive of all the people staring back at them through the glass.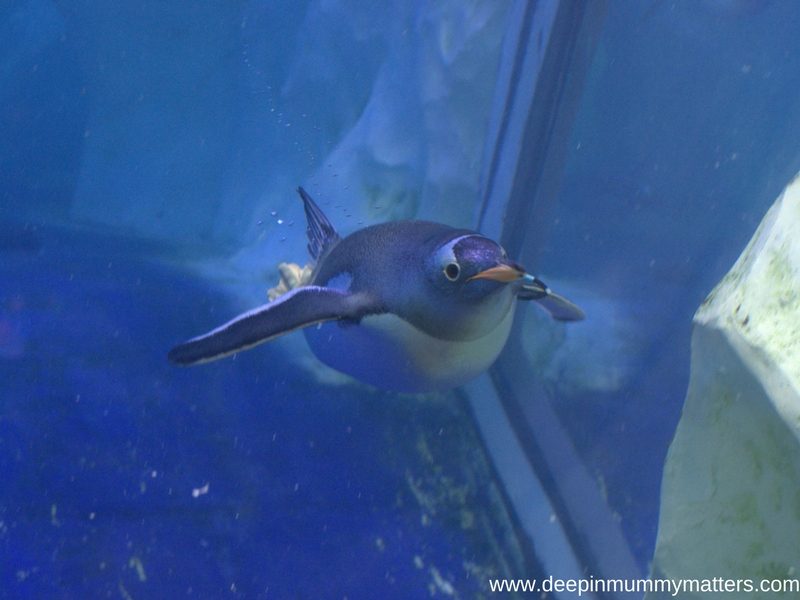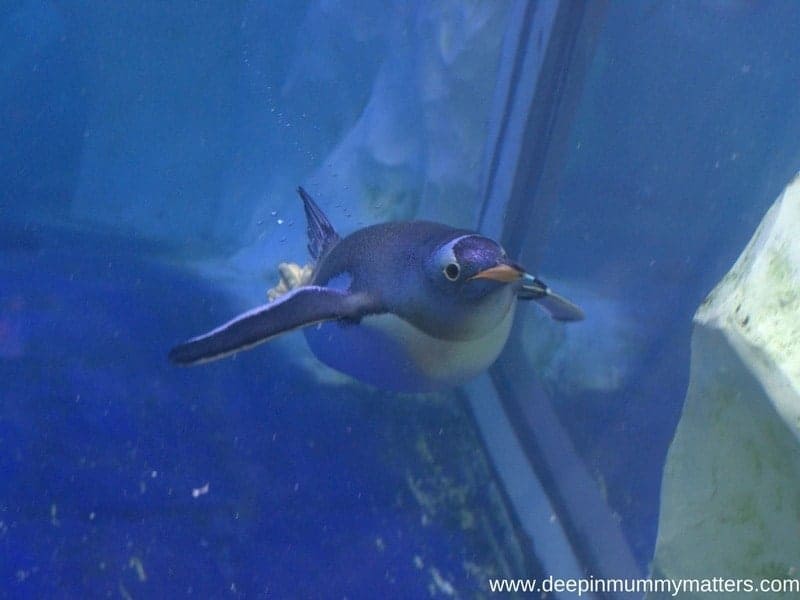 Friendly and helpful staff
Should you ever had the opportunity to visit the Sea Life Centre in Birmingham do take the time to stop and speak to the staff, they are all very passionate about what they do and very knowledgeable. The Beans always come away full of excitement about the creatures they have seen and the things they have learnt.
Coming soon – Meet Santa at Sea Life Centre Birmingham
25th November – 23rd December
In an experience unique to Birmingham this festive season, come to the North Pole of the city in our Antarctic Ice Cave and meet the man himself as you look onto our family of cheeky Gentoo Penguins in the exclusive setting of our breath-taking chilly Ice Adventure area.
Plus don't miss SEA LIFE's underwater Christmas tree located in our amazing 360 Ocean Tunnel, and discover how we make sure all of our creatures have a very Merry Fish-mas! All this plus meeting Santa and a FREE gift from the man himself is included within all admission tickets for the perfect festive experience this holiday season!