Adding Stackable Rings To Your Must-Have Jewellery Radar
Finding the perfect jewellery is important. It's all about finding something that compliments your style, your look, your needs, and even your budget as well. But what if there was a way to have a jewellery option that lets you play with the look and change it up every time you wear it? The good news is that stackable rings are just the perfect way to make this jewellery need and want a reality!
Having the choice to change up the look of your jewellery in an instant doesn't mean that you have to own a ton of different jewellery pieces. It does mean that you need to have options to mix and match to create the perfect look.
Here are the top reasons why using stackable rings in your everyday fashion makes perfect style sense.
Adding Stackable Rings To Your Must-Have Jewellery Radar
Stackable rings are great for a wide variety of reasons, but here are some of the top reasons why they're a "must-have" for your wardrobe.
You can easily mix and match styles
If you're a person who likes variety and doesn't want to get tired of the same old thing, you can easily change your rings' look in just a few seconds. This not only gives you plenty of style options, but it also gives you the ability to create a fun and funky look or a fun and classy look every day.
Easy to change out or alter quickly
Let's face it…some days we know what we want, and other days we don't. That's life and truth for most of us. And on those days when you left the house thinking that you wanted to have 3 rings on your hands when you just suddenly decided that you now only want one is no longer an issue at all.
Stackable rings are made to be changed to your liking, without having to take them to a jeweller to have done. No more welding together or melting together the bands to get them to look a certain way. You stack and forget. Or unstack, and redo.
Stackable rings are perfect for any style of fashion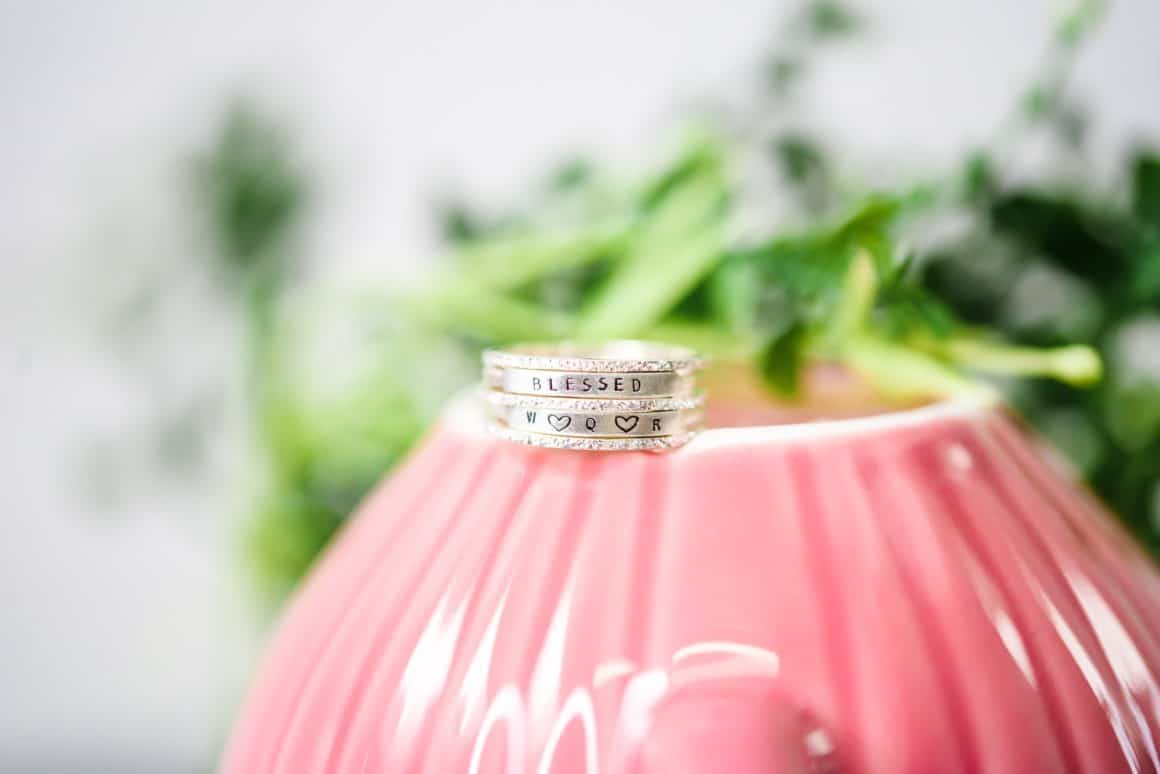 The great thing about having ring options is that you really do have options. Rings can be great for completing a look to have a night out on the town or bringing together a business outfit and making it look complete.
These rings are perfect for mixing and matching to create the exact accessory look that you're going for without feeling pressured or as though you have to pack up your entire jewellery box for options.
They're simple to take for a quick jewellery update
What happens if you're not planning on going home between work and going out and want to be certain that you have everything with you to complete your look?
These ring choices are great because you can easily pack them all up with you, and they don't take up any room at all. Pop them in your purse, your wallet, or keep them snug in your makeup back in your suitcase to be certain that you have your jewellery needs and options with you at all times. You can never be too prepared when it comes to having your rings ready to rock at any point in time.
As you can tell, there are a ton of great fashion and style benefits to having options for wearing stackable rings. The biggest thing to keep in mind is that these choices of jewellery are meant to give you even more choices and the flexibility to make them stand out as much as you want them to.