Accessible Parenting Advice
Before becoming a parent I'm pretty sure most of us looked at it with rose-tinted glasses. When you first see those blue lines on the pregnancy test the only thing you think about is that cute little bundle of love that you will be holding in your arms. You don't tend to think ahead to the stresses and strains that parenting will bring. I guess we all hope that ours will be the child who sails through childhood like a twinkling fairytale. Honestly though, how boring would that be? You see 'some' of the things which drive me crazy about my Beans are the exact same things that make me love them even more.
Sure start Childrens Centres

I attended my first parenting class when Little Bean was just a baby. I wasn't attending so much for my parenting of Little Bean but to help me to better parent Curly as being a step mum is perhaps one of the hardest roles of my life so far. I found out about the Parenting classes through my local Surestart Childrens Centre. Some of what I learnt was invaluable and made a huge difference to family life. Some of it I am yet to put into practice.
I attended courses on Handling Childrens Behaviour, Spotting the Signs for Substance Abuse (forewarned is forearmed and all that!) and more recently I took the Triple P Parenting course as I was struggling with Little Bean. Each of the courses were free to attend and only took 1-2 hours per week.
Kids Don't Come with a Manual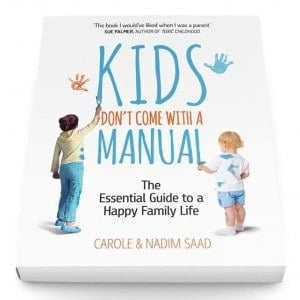 Kids Don't Come with a Manual is a book which I was sent at the start of the Summer. I haven't read this book in the conventional sense of front to back but I have picked it up and put it down reading sections as I have felt they were necessary. Written by a husband and wife of very different parenting styles, they have written from their own experiences as parents and explain what they have learnt from each other whilst also coming up with a compromised method of parenting which really works.
I love this book, just like many parents I'm sure, Hubby and I have different parenting styles and of course, we both think our styles are the right one. This book explains how the different forms of discipline affect children and how adopting a proportion of each others' parenting approaches can help. The fact that it has been written by real parents, as opposed to an 'Expert' who has studied childcare, is comforting because you know they have lived it and understand where you are coming from.
Udemy Online Parenting Course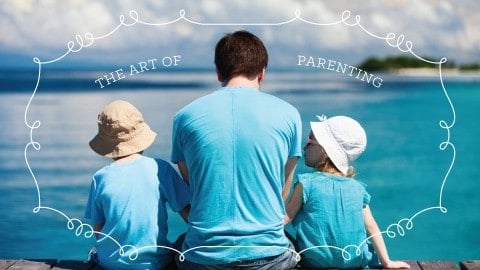 If reading isn't your thing and you are unable to get to a Children's Centre for help then Udemy is a perfect alternative. Udemy is an affordable, online parenting course with 29 lectures through 3 hours of videos. The course is mainly aimed at new parents but it is also a useful tool for any parent who wants to raise children who are loving, happy, intelligent and caring. You watch the bitesize videos and power points then take short quizzes to ensure you have understood the content. If you decide that the course isn't for you they even offer a 30 day money back guarantee but after following the course myself I don't think you'll be disappointed. I found the course easy to follow and with the videos being in short blocks, I could fit them into my normal daily routine with a cuppa during a moment of downtime. It's a 'basic' parenting course so it won't teach you specific techniques but it will give you confidence and make you look at parenting with a more educated mind.