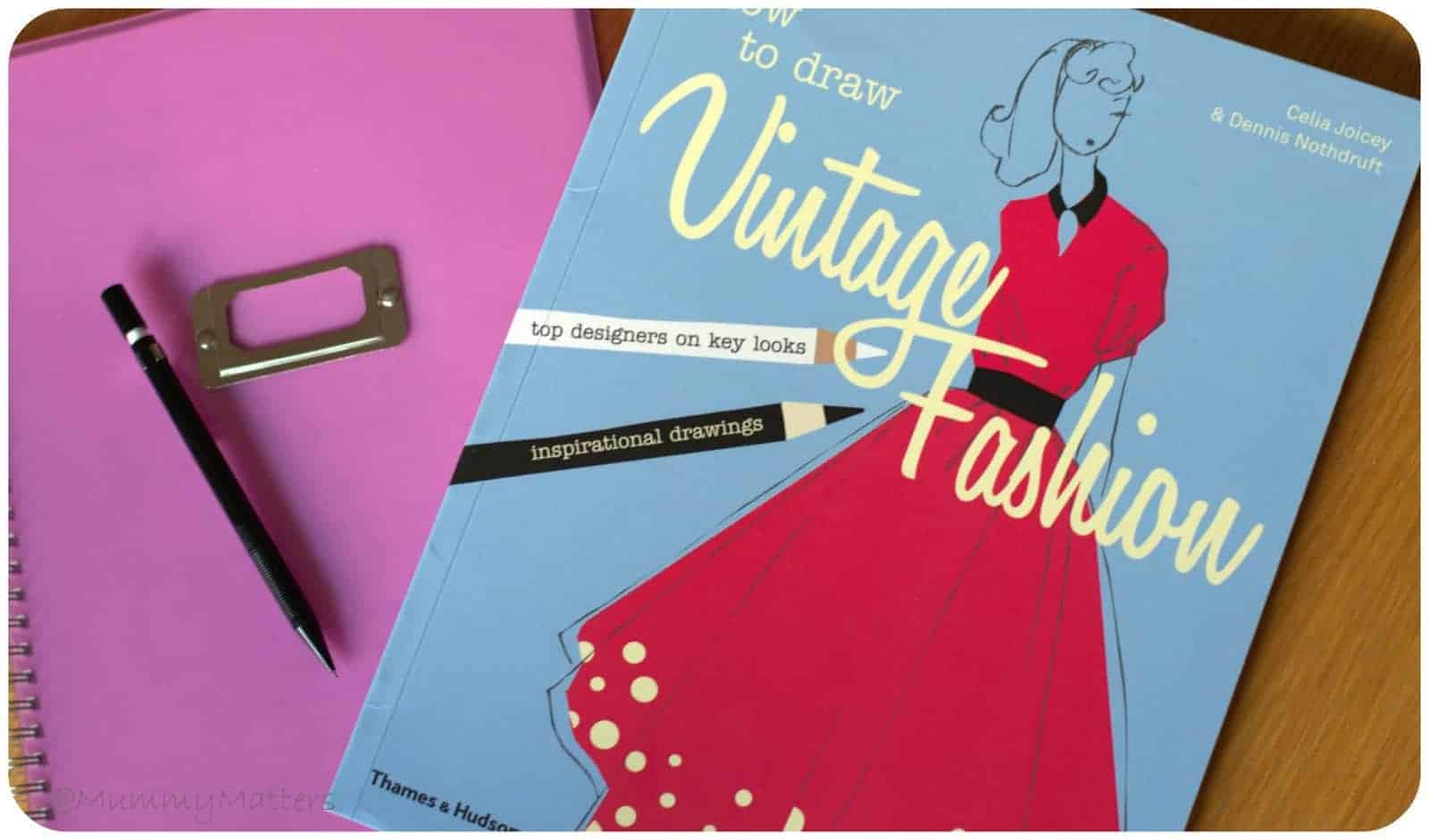 When it comes to choosing clothes for myself, I think I'm pretty dull. I tend to play it quite safe because for the majority of the time I am sitting at home tapping away on my laptop whilst JB sleeps, or rolling around on the floor with him or cleaning the house so I don't feel that high fashion clothing is always suitable. That doesn't mean that I don't LOVE fashion though. In the days before the Beans I was always out shopping for new clothes and I had my own style, I didn't follow what everyone else was wearing, I suppose you could have described by wardrobe as eclectic. My real love though is Vintage Fashion. I would LOVE to have the confidence to wear only vintage style clothing circa 1950's style or even earlier because they were sooooo feminine but I would just feel that people would look at me a little gone out.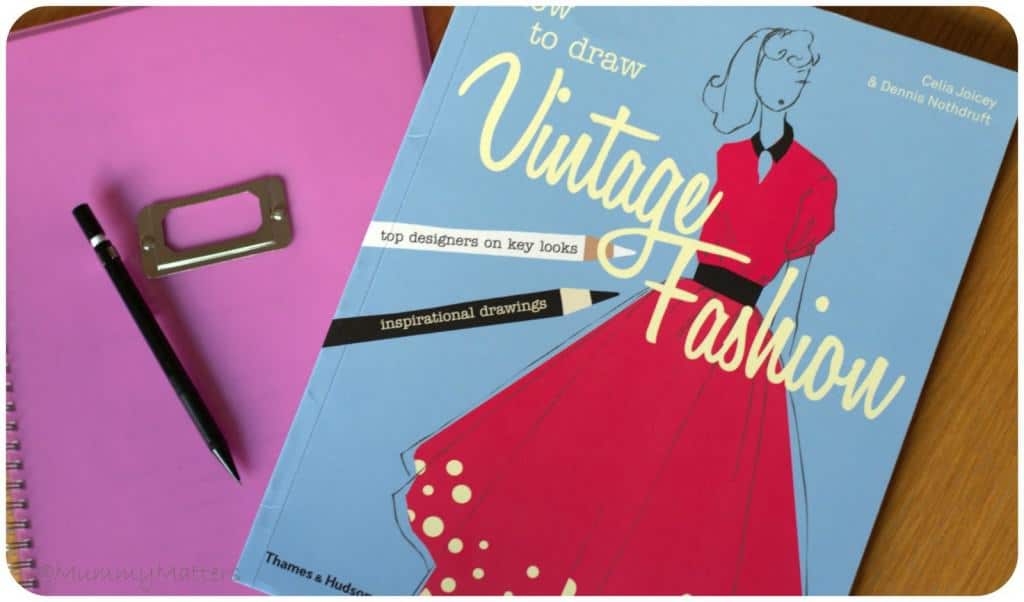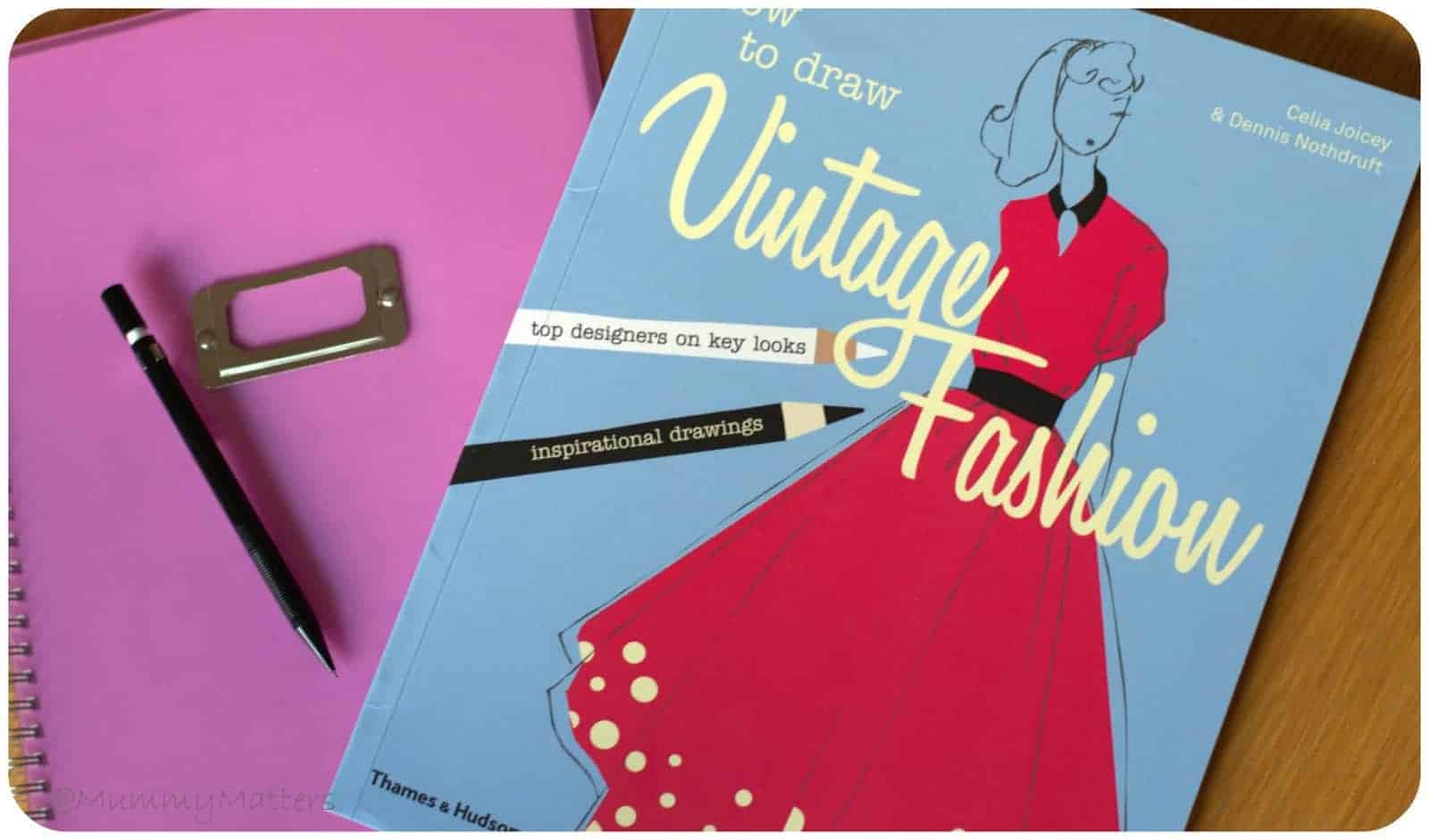 Something else you might not know about me is that I LOVE to draw. When I was younger I would draw all the time, not always particularly well but I loved it nonetheless and find it very therapeutic so when an email landed in my Inbox about a new book from Thames & Hudson titled 'How to draw Vintage Fashion' I said "oooh pretty please" and now I am the proud owner of said beautiful book.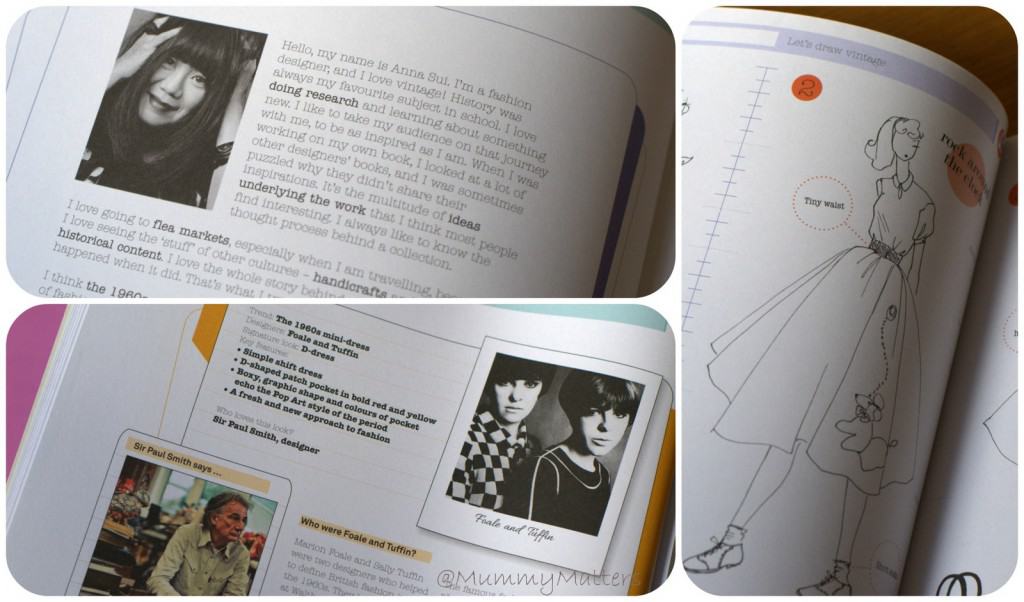 For the true vintage fashion lover this book is a little gem of information as it starts of describing the different eras of fashion; key looks, key designers, textiles, accessories and trends and fashion icons from the 1920s through to the 1990s. It then goes on to detail some of the great trendsetters and explains what made them unique. I love the interviews with top designers including Anna Sui and Paul Smith.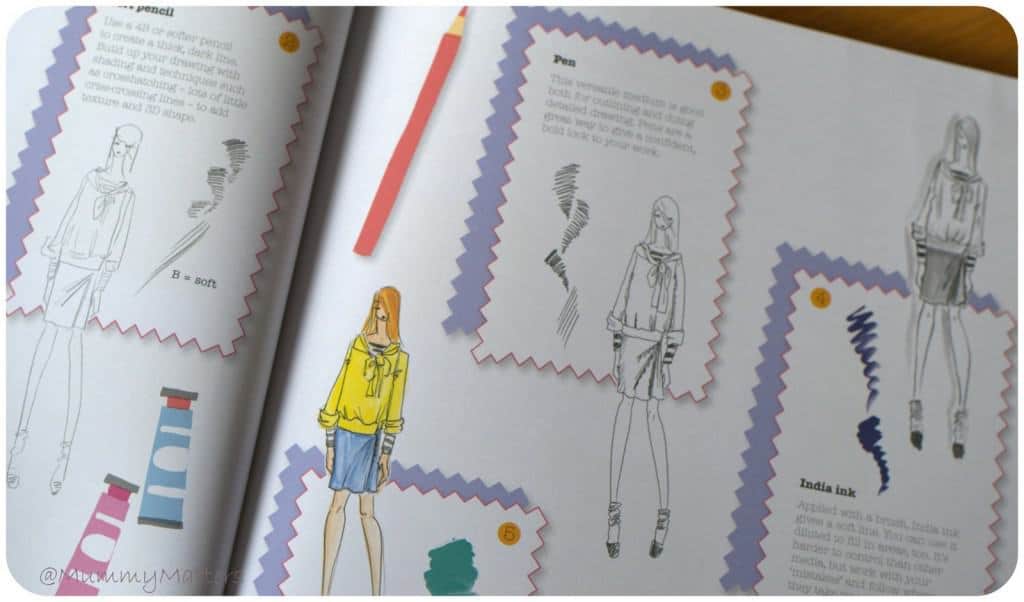 Next up, it's all about the tools of the trade. Explaining what pens, pencils and inks and other medium will do to the look and feel of a drawing. How to combine them for best effect and a few tricks of the trade.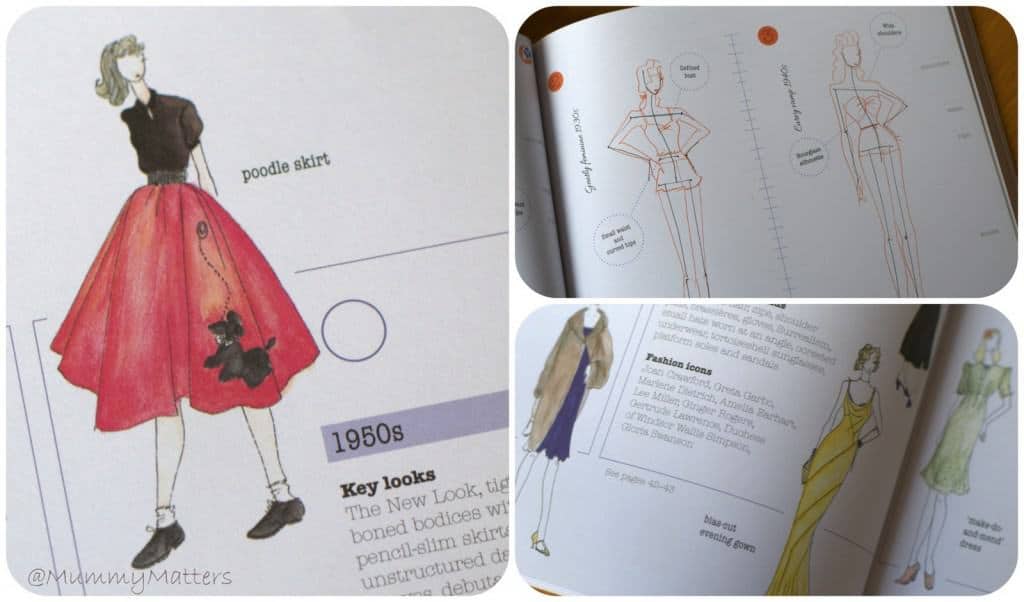 The croquis through the decades explains how different fashions accentuated different areas of the female body. This is the part I perhaps struggled with the most but I shall keep on practising.
I loved the section on hairstyles, shoes and accessories. I have decided this book will be the perfect 'go-to' manual the next time I am going on a fancy dress night out!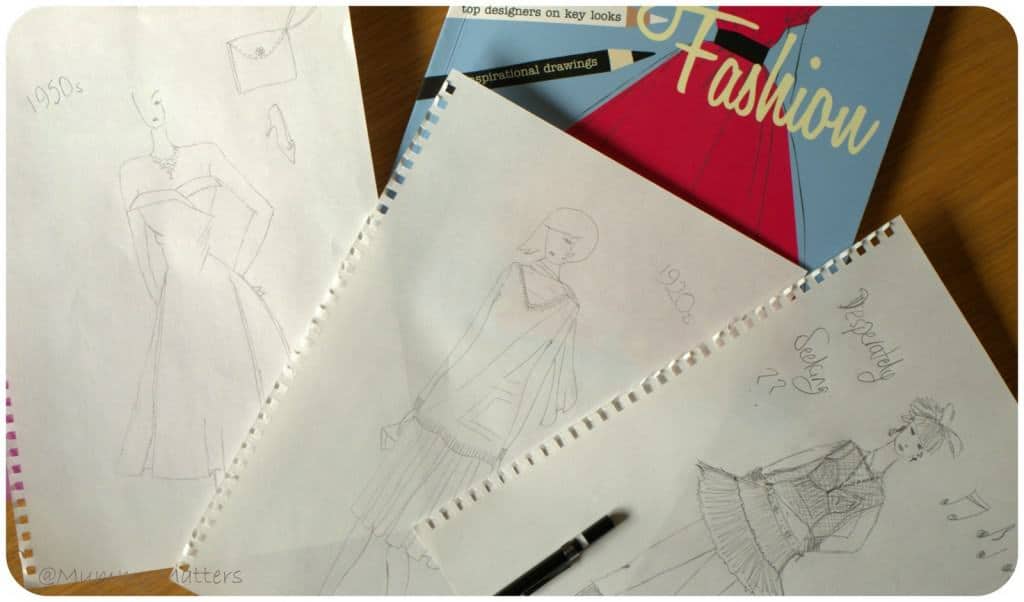 Unfortunately I haven't had an opportunity to read the book from cover to cover yet but I have had a go at drawing a couple of my favourites and am quite happy with the results. I would just LOVE to keep adding to these to see if I can make them into prints to display around the house. I was drawing one of these whilst watching Downton Abbey and instantly found myself looking at their hair, their shoes and dresses in a totally different light, wondering whether I could freeze-frame them long enough to have a go at drawing some of my favorites.
The final section of the book looks at the design process, how to put together a mood board and follow a brief to create a vintage fashion collection of your very own.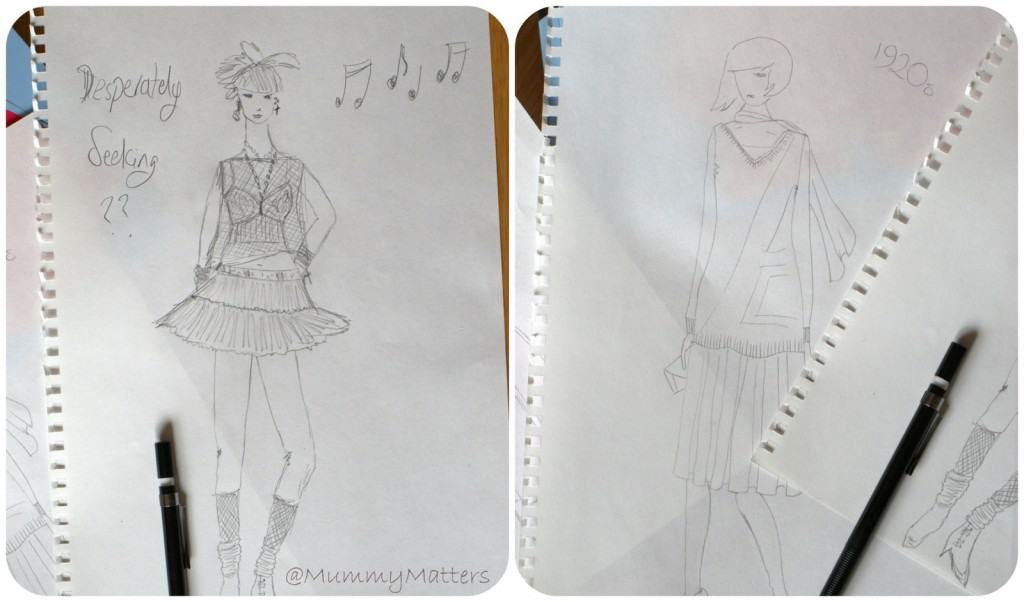 This book is a practical hands-on, step-by-step guide aimed at children aged 11+ but would also appeal to young adults. It would make the perfect Christmas present whether you have a youngster heading off to fashion college or if you just have someone who is interested in it as a hobby. My copy certainly won't be taking up space on my bookshelf for a while yet, I'm too busy enjoying it now!
Authors: Celia Joicey is Head of the Fashion and Textile Museum, London. She has also worked as Head of Publications at the National Portrait Gallery, London and Head of Publications at the Royal Society of Arts, London. Dennis Nothdruft is a curator at the Fashion and Textile Museum, London.
ISBN: 978-0-500-65037-0
RRP £12.95
DISCLAIMER: I was sent a copy of the book for the purpose of this post. All words, images and opinions are my own and may not be copied without my permission.